Sad news for the Bennifer II/Garfleck fans (okay, so maybe the names didn't stick) because Jennifer Garner and Ben Affleck are never getting back together again.
Despite sporting their wedding rings for a few more weeks after they announced their divorce, the couple finally took them off and are moving forward with their lives.
Jennifer Garner sported timeless cat-eye silhouette Celine sunglasses with signature pin dot hardware at the temples
After being spotted leaving a two-hour marriage counseling session together, the former couple is moving on with their plans to separate, keeping the children at the forefront of their transition.
Jennifer Garner was spotted picking up her son from her local church.
Jennifer Garner wore a white top with loose, garterized pants
Jennifer didn't look particularly cheerful for obvious reasons but reports have said that the actress was doing well and focusing on the children's upcoming school year. Jennifer was photographed walking her ninja son, Samuel, out of the church and into her car.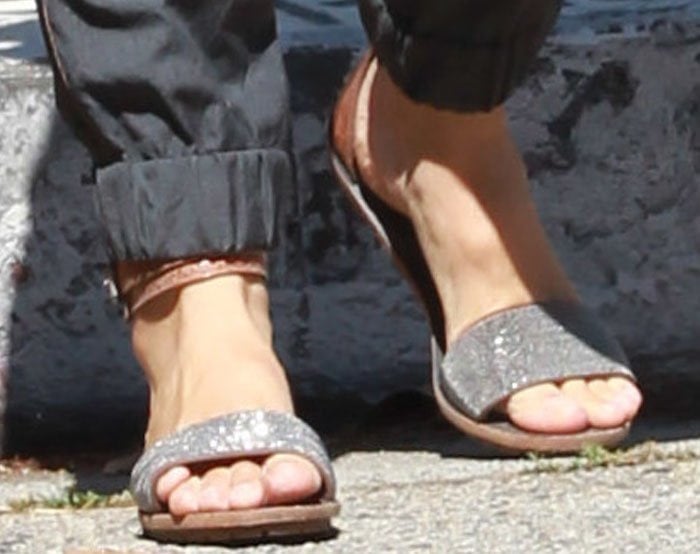 Jennifer Garner's feet in sandals by Brunello Cucinelli
The 43-year-old wore a white top with a pair of loose, garterized trousers. Her casual look was topped with beaded sandals by Brunello Cucinelli that just sold out at Neiman Marcus and Nordstrom.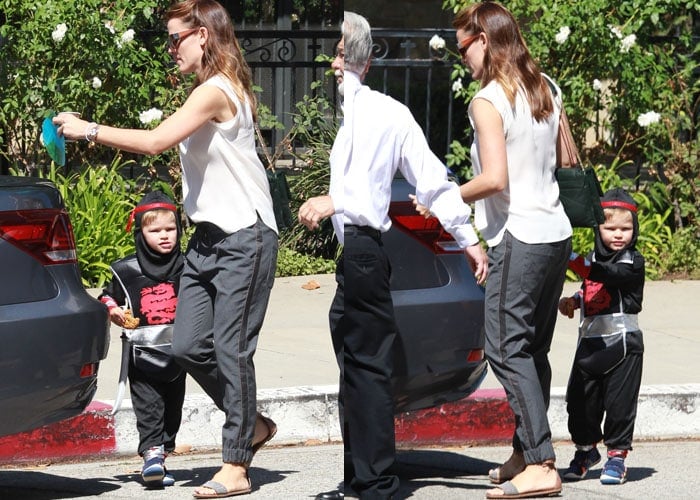 Jennifer Garner bringing her ninja son, Samuel Garner Affleck, out of the church and into her car
We don't really have much to say about her outfit apart from it screaming "mommy duties". Maybe she'll start dressing better post-Ben?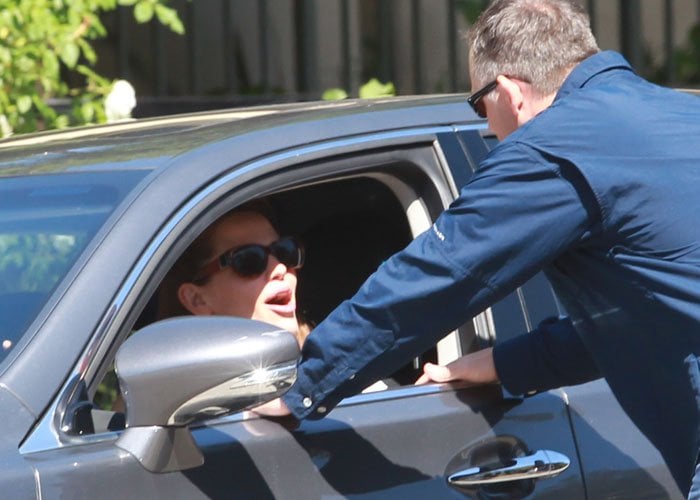 Jennifer Garner returns to her car after taking her children to the church in Pacific Palisades, Los Angeles on September 6, 2015
Jennifer's beaded sandals are no longer available but do check out a similar pair below:
Brunello Cucinelli Gray Beaded Leather Ankle-Strap Sandals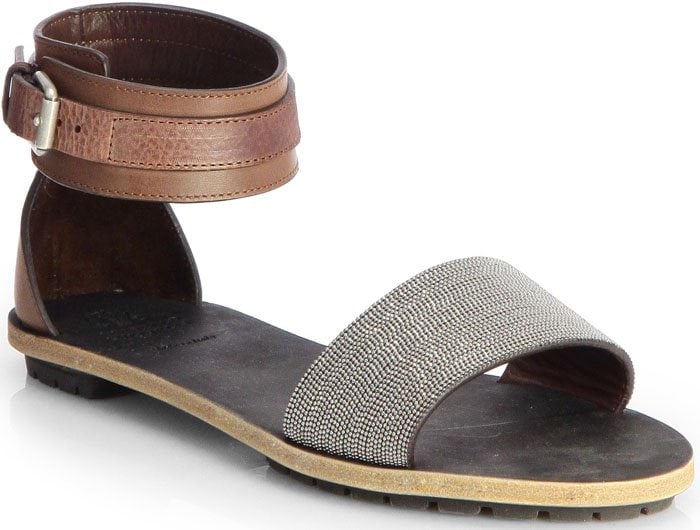 Brunello Cucinelli Beaded Ankle-Strap Flat Sandal, $1,725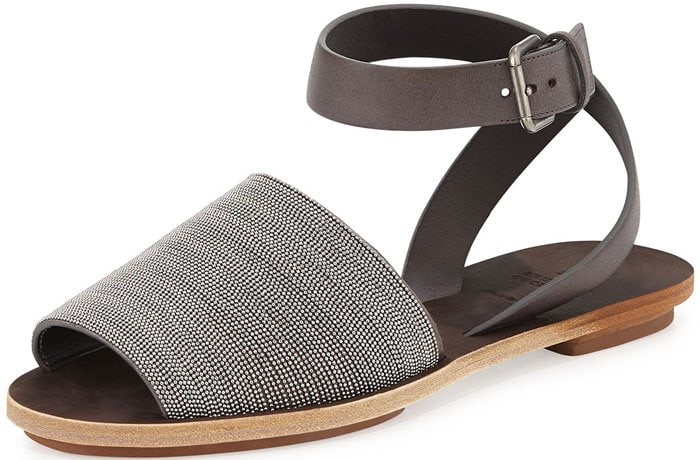 Credit: BBC TV's Youtube / WENN