Zoe Saldana kicked off her press tour for 'Guardians of the Galaxy Vol.2' held at the Brillia Running Stadium on Monday in Tokyo, Japan. She was joined by writer James Gunn and her co-stars Dave Bautista and Chris Pratt.
The 38-year-old American actress and dancer looked sensational in a voluminous blouse with ruched sleeves and matching black mesh polka dot pants from Loewe's Fall 2017 collection. How to you like her futuristic ensemble? She also sported Anito Ko jewelry and a pair of black pumps from Christian Louboutin.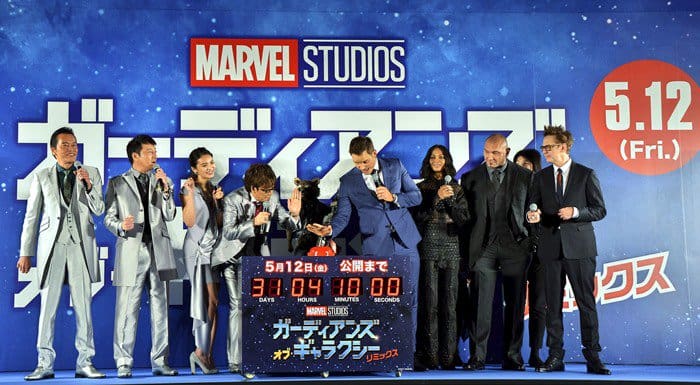 Japanese voice cast Kenichi Endo, Koji Kato, Sayaka Akimoto, Koichi Yamadera, Chris Pratt, Zoe Saldana, Dave Bautista and director James Gunn attending the Tokyo Premiere of 'Guardians of the Galaxy Vol.2' at Brillia Running Stadium in Tokyo, Japan, on April 10, 2017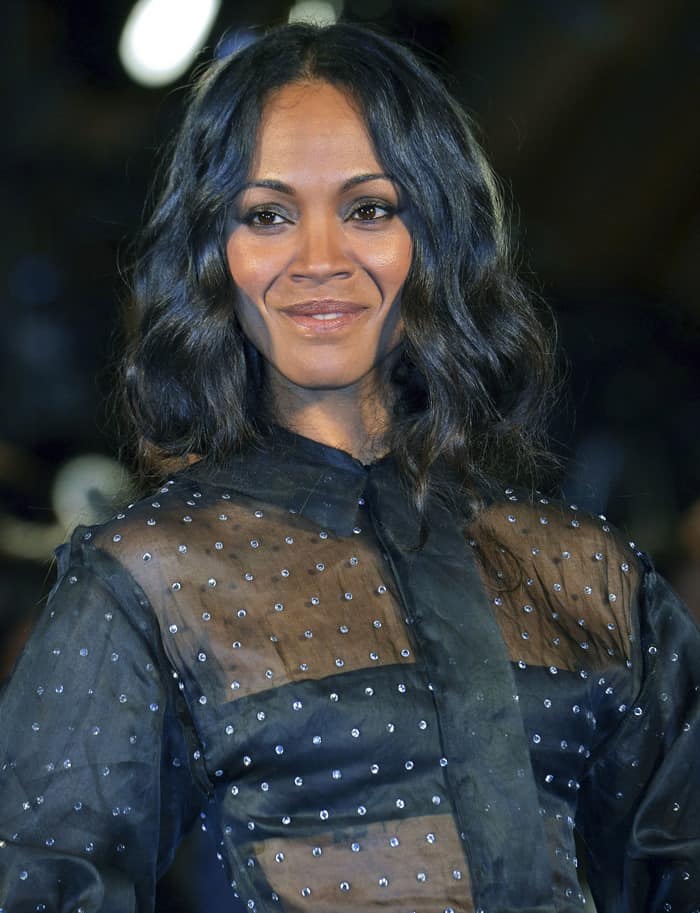 Zoe wearing a black sheer top with the matching pants from Loewe's Fall 2017 collection
On Friday last week, Zoe got the honor of unveiling her wax figure at Madame Tussauds' Museum in Hollywood. The 'Star Trek Beyond' actress, who was joined by her mom and her husband Marco Perego, sported a relaxed outfit from the Roland Mouret Spring 2017 collection. She paired a 'Cartwright' off-the-shoulder ribbed-knit top (available at Net-A-Porter) with navy printed wide-leg trousers.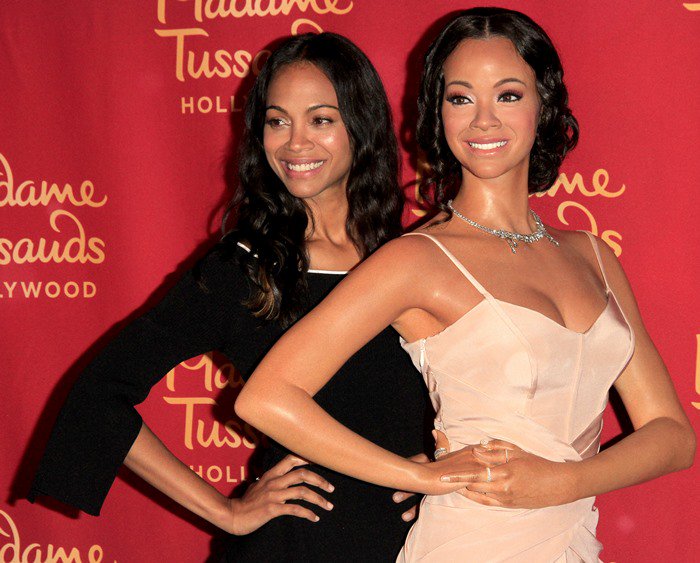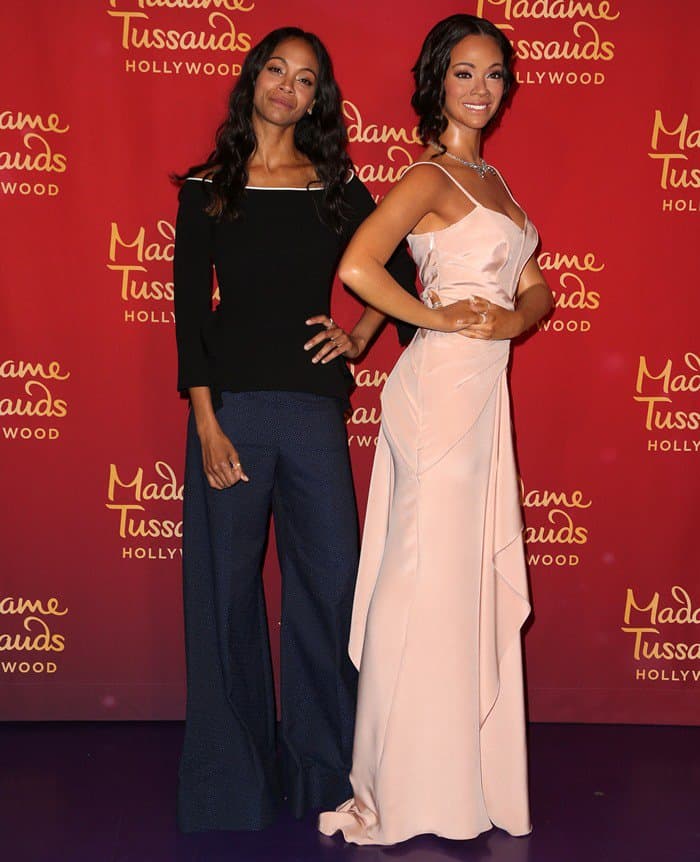 Zoe Saldana was joined by her husband to unveil her wax figure at Madame Tussauds' Museum in Hollywood on April 7, 2017
Credit: FayesVision/WENN/Kento Nara/Future Image/Nicky Nelson