When Zoe Saldana first started working on "Guardians of the Galaxy," she wasn't sure how the relatively unknown Marvel comic would fare. As it turns out? Quite well. It's been two years since the original debuted, and now, the actress is gearing up for the press tour of "Guardians of the Galaxy Vol. 2."
Zoe was spotted arriving at ABC Studios in Los Angeles to guest on "Jimmy Kimmel Live!" And, trailing right behind her was the film's leading character Chris Pratt.
Zoe Saldana seen arriving at the ABC studios for "Jimmy Kimmel Live!" in Los Angeles on April 17, 2017.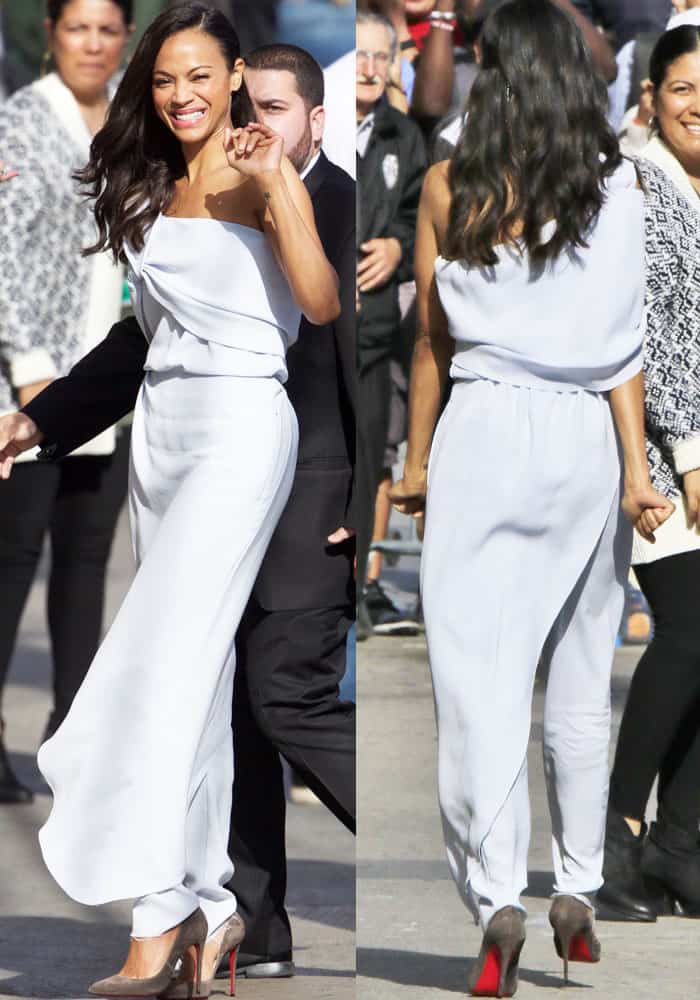 Zoe spends time with her awaiting fans in a Baja East ensemble.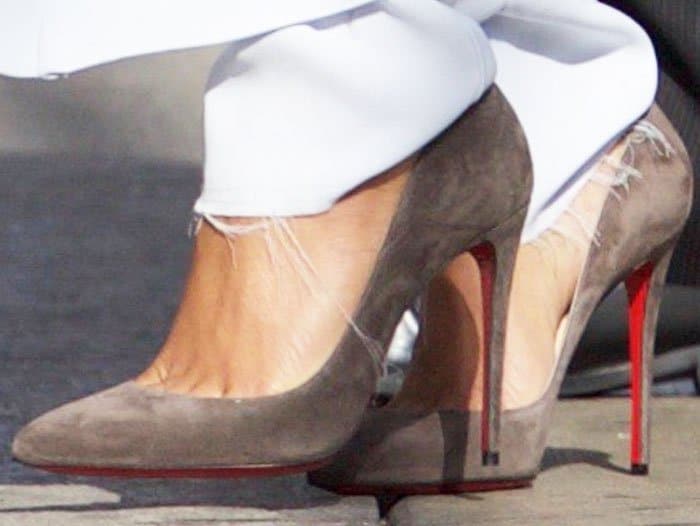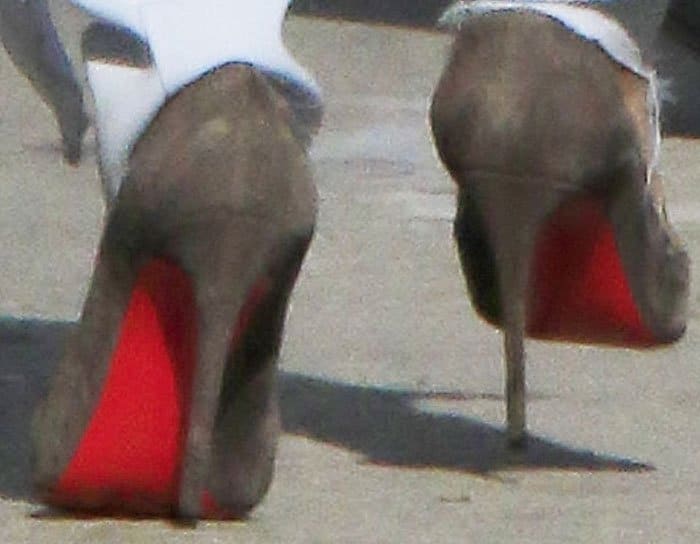 Zoe goes for the classic Christian Louboutin "So Kate" pumps.
The beautiful actress wore an interesting two-piece outfit by Baja East. A lovely bow-inspired asymmetrical top served wrapped Zoe's slender frame, and a matching pants and midi tulip skirt bottom completed the structured-yet-flowy effect.
Zoe finished her look with a classic pair of Christian Louboutin "So Kate" pumps. We're not quite sold on her choice of color, but we guess it could have been worse.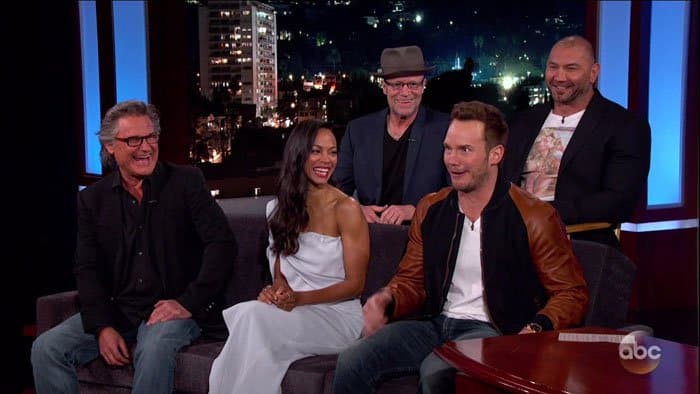 Zoe's film co-star Chris Pratt cracks up the whole studio.
The cast of "Guardians of the Galaxy Vol. 2" play a guessing game.
Zoe changes into a comfortable pair of ballet flats after her "Jimmy Kimmel Live!" appearance
Zoe will be reprising her role as Gamora, one of the strongest combatants in the galaxy and the last of her species. The films got such favorable reviews that the cast was awarded with a third film, which they are working on now. Zoe and the rest of the "Guardians of the Galaxy" cast have been keeping mum so far on their participation in "Avengers: Infinity War."
The actress talked about how her kids took to the idea of mom playing the role of Gamora. Zoe said her children are convinced that her green character is related to the Hulk… which she uses as an easy ploy to get her kids to eat their vegetables.
Christian Louboutin "So Kate" pumps, $675 – $745 at Saks Fifth Avenue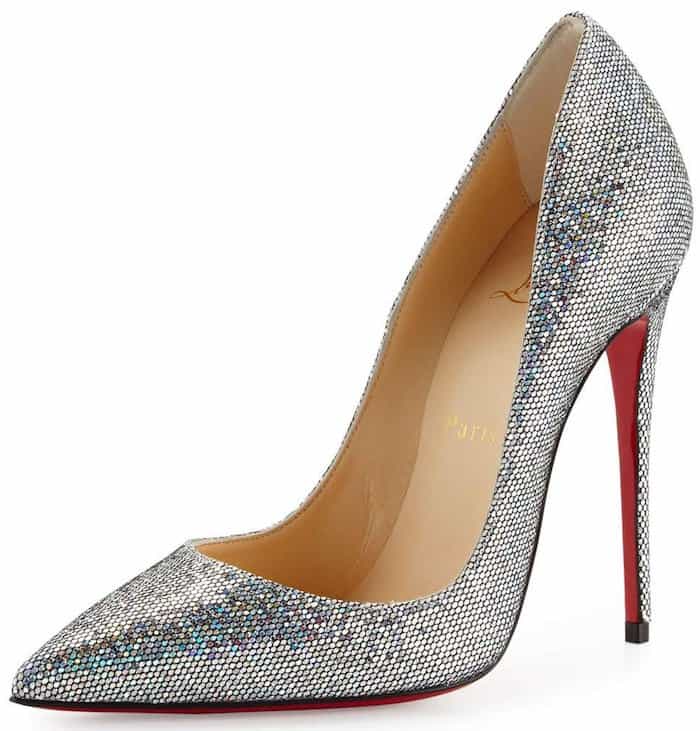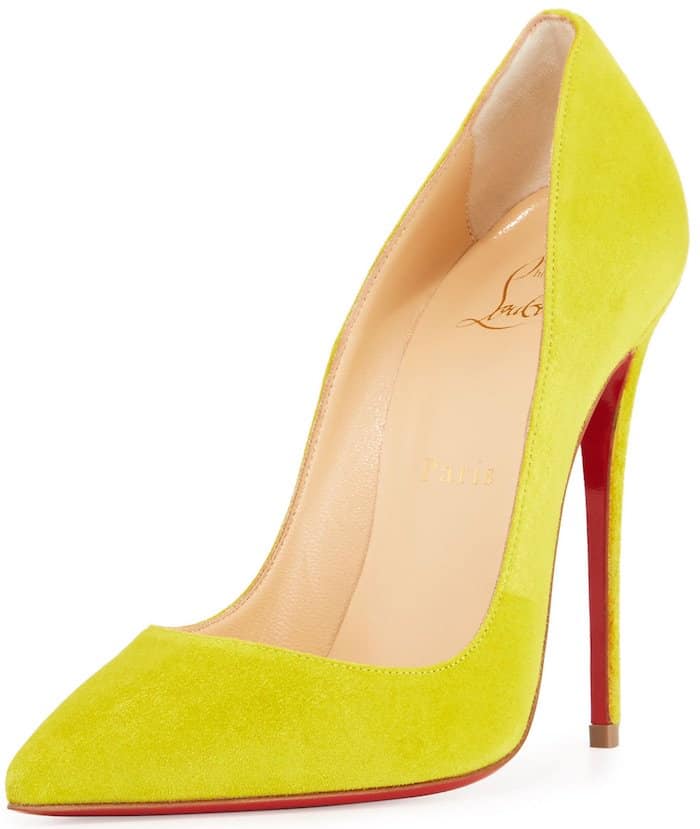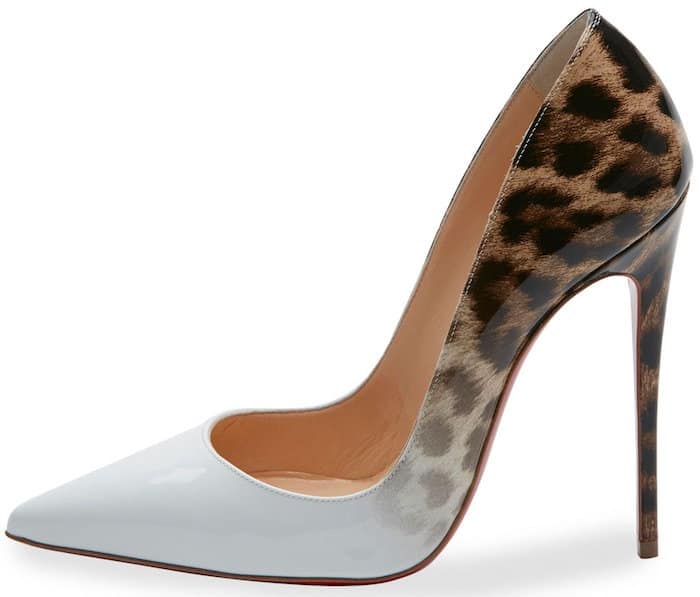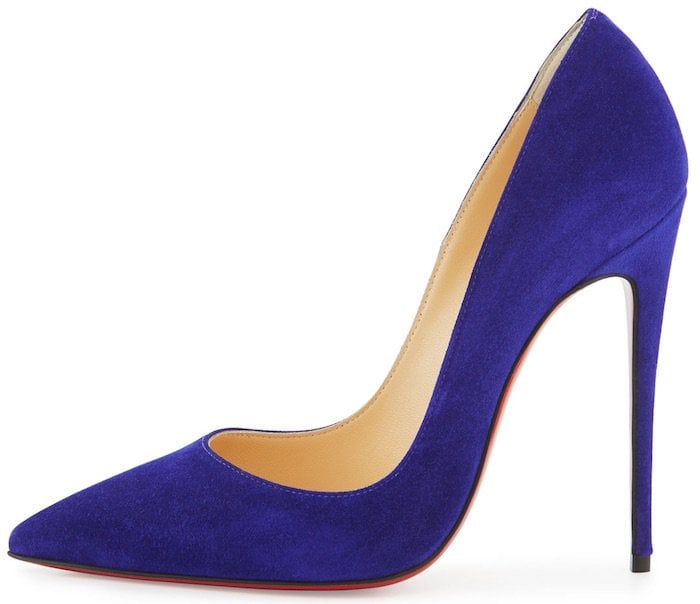 Credit: WENN