The embellished heel trend is in full force and well, so is our love for them.
Embellished heel shoes continue to be hot posts here on YNS and we cannot help but keep featuring them again and again. This year has really been all about the shoe's sole, platform and especially the heel because as you all know, it's the sexiest part!
Christian Louboutin brought the attention to those parts of the shoe with his signature red bottom but now, it's gone beyond even that. We're talking spikes, studs, glitter, crystals and ornate inlays. Some designers stick to the heel while others cover the entire back but one thing they have in common is that they're all focusing on the BACK.
It's all about looking good in your back view, ladies, and with these shoes, you can achieve that without doing a single lunge.
Check out these 12 shoes that look hot from behind. With these shoes, you can give 'em a great view when you get up and walk away and have a fashionable excuse to do it to boot!
1. B Brian Atwood 'Francoise'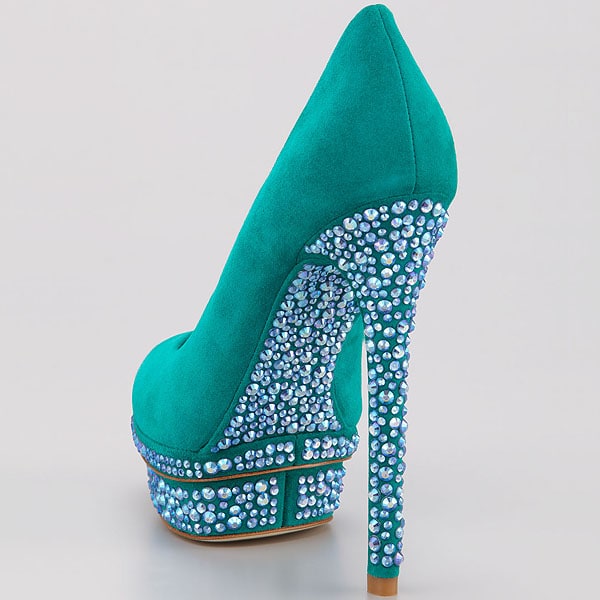 B Brian Atwood 'Francoise' Crystal-Detailed Platform Pump, $395.00
2. Casadei Studded Heel Pump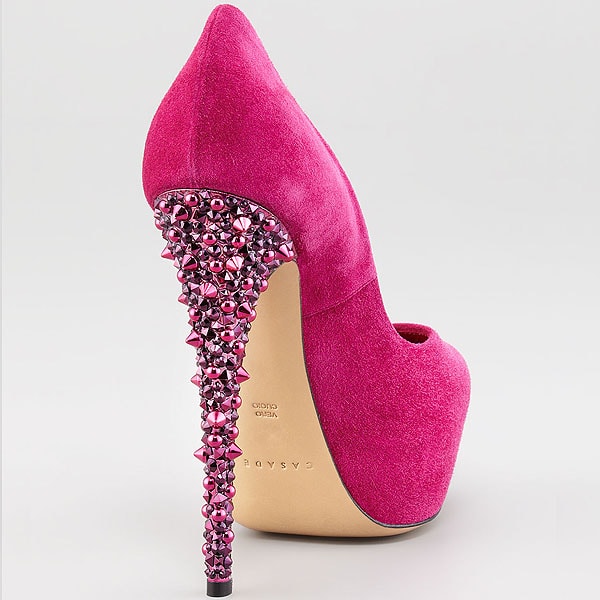 Casadei Studded Heel Platform Pump, $1,300.00
3. Ruthie Davis 'Bond'
Ruthie Davis 'Bond' Studded and Spiked Heel Pump, $1,998.00
4. Ralph Lauren Collection 'Bettina'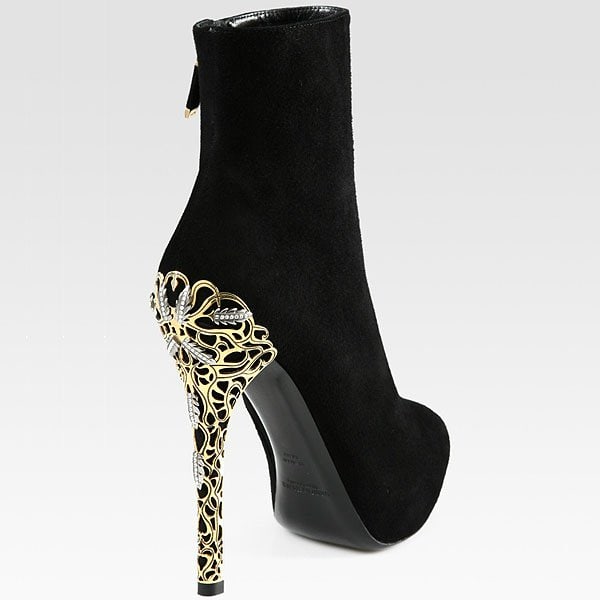 Ralph Lauren Collection 'Bettina' Embellished Heel Bootie, $1,500.00
5. Giuseppe Zanotti Spiked Heel Pump
Giuseppe Zanotti Spiked Heel Ankle Strap Pump, $1,355.00
6. Lanvin Crystal Sole Satin Pump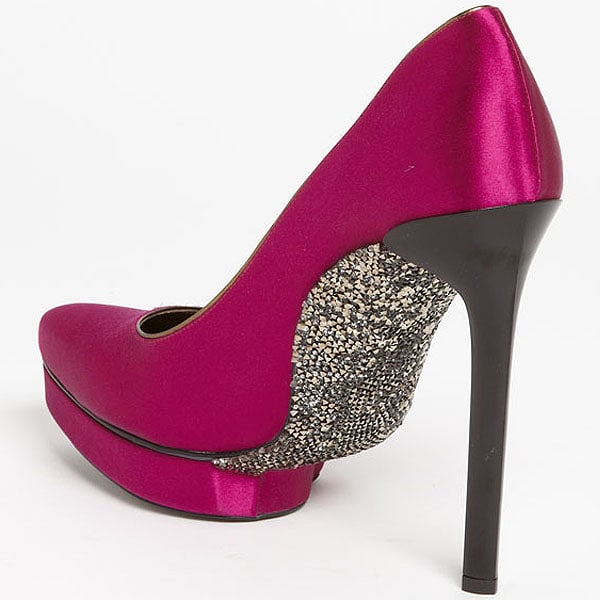 Lanvin Platform Pump, $1,688.00
 7. Nicholas Kirkwood Pleated Frill Ankle Boot
Nicholas Kirkwood Pleated Frill Heel Ankle Boot, $916.00
8. Giuseppe Zanotti Metal Heel Pump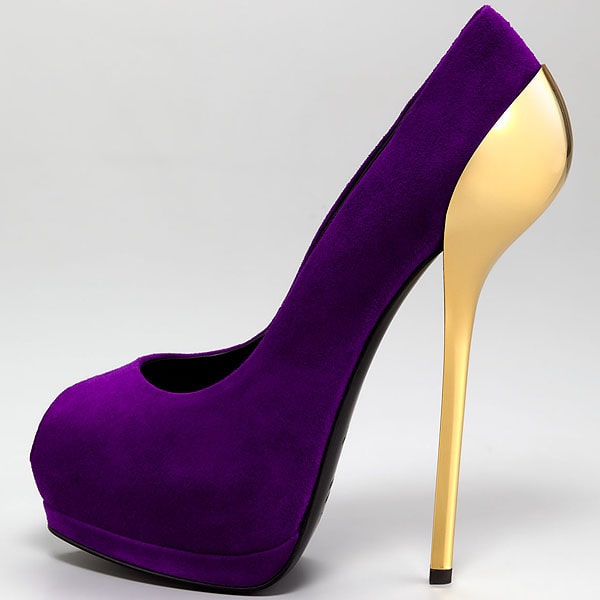 Giuseppe Zanotti Metal Heel Suede Pump, $850.00
9. Nicholas Kirkwood Hammered Heel Bootie
Nicholas Kirkwood Hammered Heel Bootie, $834.00
10. Christian Louboutin 'Bois Dore'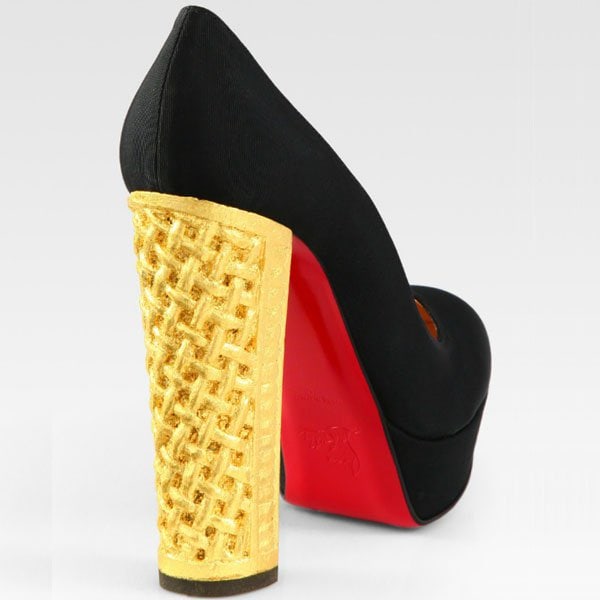 Christian Louboutin 'Bois Dore' Painted Wooden Heel Platform Pump, $1,395.00
11. Giuseppe Zanotti Crystal Heel Bootie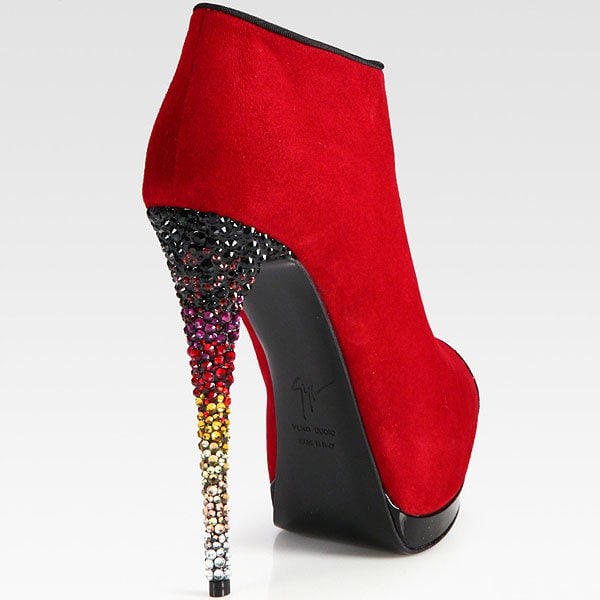 Giuseppe Zanotti Crystal Heel Suede Bootie, $1,195.00
12. Casadei Crystallized Petal Heel Pleated Pump
Casadei Crystallized Petal Heel Pleated Pump, $1,181.00