We're starting a series here on Your Next Shoes where we will be featuring successful fashion bloggers in order for you to get up close and personal with them and their fabulous styles. If you're looking for fashion inspiration, these talented and chic gals would be the way to go. Their fashion styles are awesome — trendy, chic and very versatile!
Today, we are featuring the attractive, alluring and even somewhat addictive Annika of According to Annika (2013 Update: blog no longer accessible). Thought that this first day of November would be the best time to feature Annika because not only is it a great way to kick off the month, but it was also incidentally her birthday just yesterday!
Annika is a writer, photographer and self-described crazy cat lady who grew up in the uber chic city of Stockholm and then moved to the quieter Swedish countryside with the love of her life just a little over a year ago. Annika also admits to having too many pairs of shoes. Sounds like just the kind of gal we here at Your Next Shoes would love to hang out, have coffee and shop shoes with.
Scroll down to read Annika's answers to our 5 questions about her, her more-than-just-about-fashion blog and of course, her shoes:
1. Please complete this sentence. "'According to Annika' is all about…"
… pretty cats and fancy shoes, great music, ambitious photography and real feelings.
2. If you could only keep 5 pairs of shoes from your closet, what would they be?
Oh my gosh, what a terrible thought, haha! Actually, after thinking it through, I realized it probably wouldn't be that bad — I narrowed it down to five quite quickly.
Since I'm positively addicted to comfortable boots, I'd keep my white patent Dr. Martens, my red patent Vagabond boots and my black leather ones from Nilson. My black Jeffrey Campbell Everests work so well with any outfit and are surprisingly easy to walk in, so they definitely get to stay — as well as my harness boots from Nelly. There was no way I could afford the real Sam Edelman Zoe boots, so these cheap knock-offs will have to do for now, even though I do feel a tiny bit bad about it.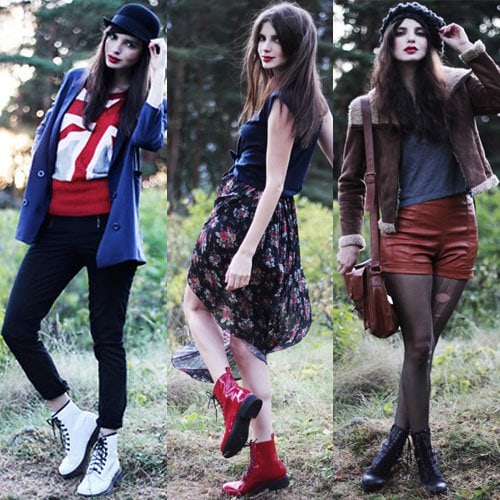 Annika and her 5 shoe picks
3. What is the next pair of shoes on your wishlist?
A very boring answer, I know, but I need a pair of regular, black leather Dr. Martens boots. I really, really do! I'm planning on getting them in a bigger size then I normally do, to make sure I can wear them all winter long with a thick pair of woollen socks.
4. If you weren't blogging, what do you think would you be doing instead?
I've been blogging pretty much daily these past six years, so it's become a part of my life in a way that makes this question hard to answer. I wish I could say that I would take a cooking class, learn how to knit, speak Italian or take up kick-boxing, but the truth is… I would probably just watch even more Grey's Anatomy episodes than I already do!
5. And just a fun question: If you suddenly won 5 million dollars, what would you do with it?
Oh, that's easy — I would buy the two houses that are next to ours. Then friends and family would have somewhere to stay when they come to visit (we do have a guestroom, but sometimes you want to have more than two people over at the same time!), and we wouldn't have to deal with neighbours. I'm sorry, there's nothing personal against them, I'm just not suited to be someone's neighbour. I don't know what to say, I don't have the time, energy or desire to come over for coffee or wine and yet I simply cannot say "no".
Not that they'd want to sell their houses, so it would probably require a lot of those 5 millions to convince them! And the rest I'd most likely save — owning one house has turned out to be about a thousand times as expensive as we expected, so owning three houses… let's just say I think the rest of the money will definitely come in handy.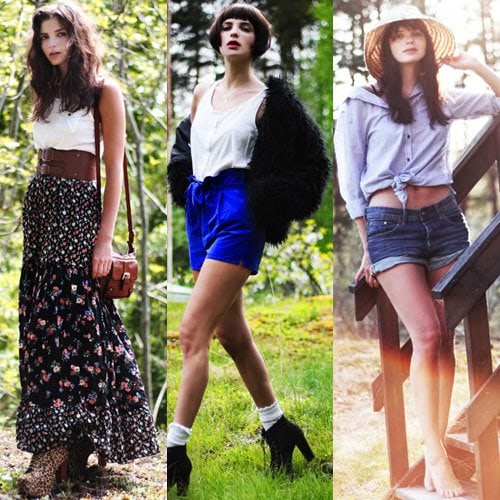 *****************
Want more? Get to know Annika at her blog According to Annika and get fashion-inspired by more of her outfits!
All photos from According to Annika