I'm sure you've heard; it's all over the news – Kim Kardashian is divorcing Kris Humphries! Yup, just after roughly 10 weeks of marriage, the reality TV star is calling it quits with her man.
I'm really not sure of the cause but there are a lot of rumors circulating that the marriage was all fake in the first place.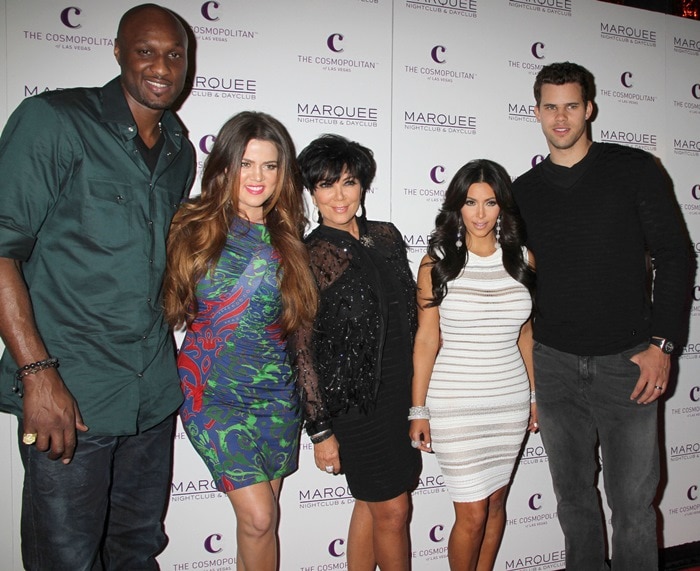 Lamar Odom, Khloe Kardashian, Kris Jenner, Kim Kardashian, Kris Humphries, and Kim Kardashian celebrate Kim's birthday at Marquee Nightclub at Cosmopolitan in Las Vegas, October 22, 2011
So here's what I'm going to ask you, do you think Kim really faked her marriage? And do you think the marriage was all a ruse not only to improve the show's plummeting ratings but also so that she could sell more Kim-related merchandise such as shoes and jewelry?
Kim Kardashian filed for divorce from Kris Humphries after just 72 days of marriage
After all, the TV star IS part of the glamorous enterprise called ShoeDazzle, as well as a jewelry line called Belle Noel. What do you think ladies?
Kim Kardashian is rumored to have faked her marriage with Kris Humphries for the sake of publicity
Personally, I think it was a real marriage, one she was completely not ready for. She probably fell in love with the idea but did not look past the ceremony and the amount of work it would take to make it last.
On another note, on the speculation that she was faking it just to sell more merchandise – I would say completely highly unlikely. ShoeDazzle was already quite a hit way before Kim got married and it is still a hit today.
Plus, it doesn't take a genius to know that ShoeDazzle's merchandise is gorgeous enough to sell on its own, whether or not Kim's name was attached to it. Just take a look at some of their fresh November shoes. Wouldn't you want these on your feet whether or not Kim is endorsing it today?
Credit: DJDM / WENN