Addison Rae is a TikTok star who went viral in 2019 for dancing to Mariah Carey's Obsessed. She has since gained a cult following and has amassed 76.7 million followers on TikTok.
As the second most-followed account on the platform, Addison regularly posts multiple videos of herself dancing or doing random stuff with her family and friends.
However, last year, Addison suddenly went MIA on social media, prompting her followers to come up with strange theories about her whereabouts. From pregnancy to death, rumors about her sudden disappearance flooded the internet.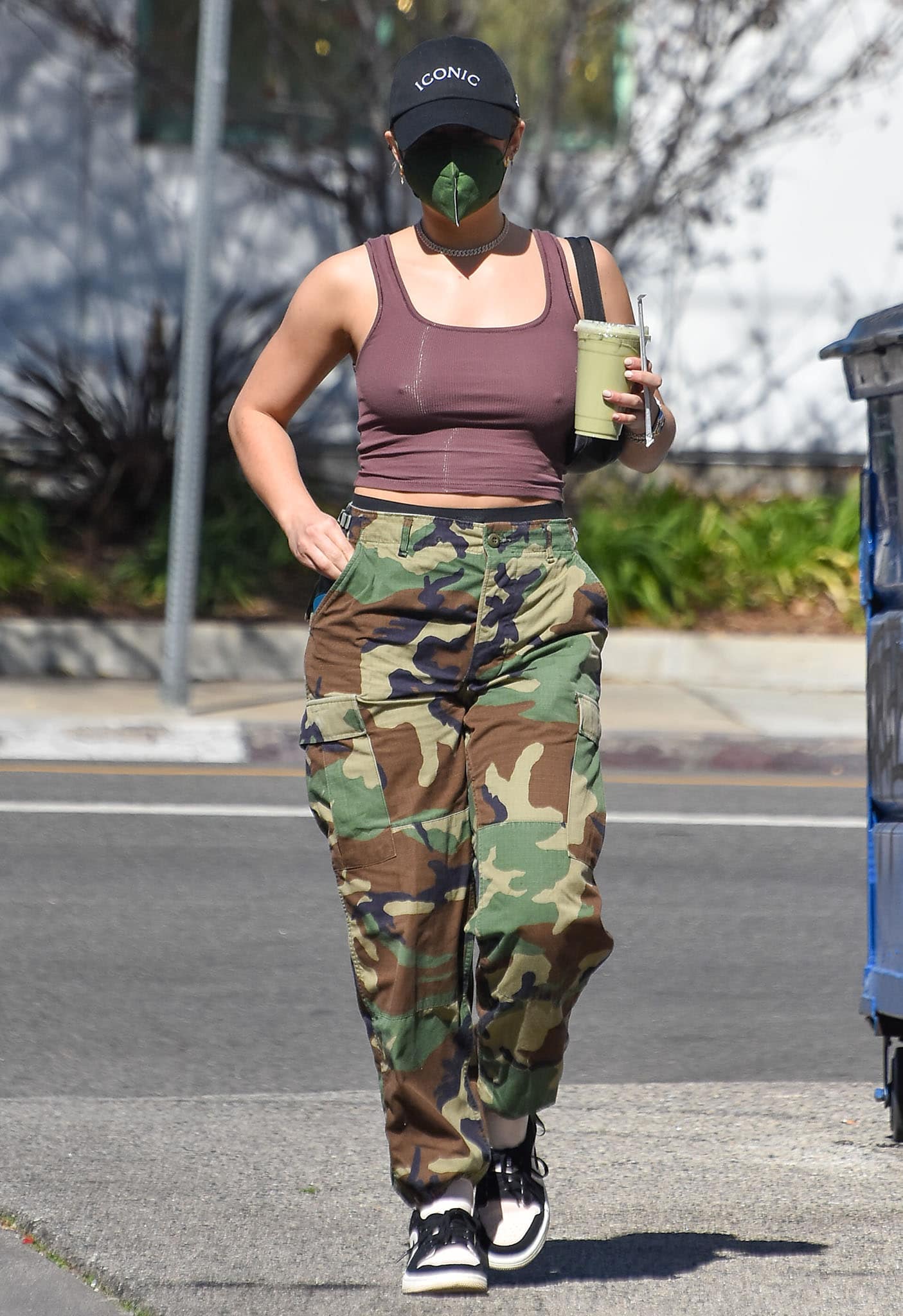 To prove that she's not dead, Addison Rae steps out for a stroll in Los Angeles on February 18, 2021
Clearly, Addison is very much alive and well today. She recently stepped out in Los Angeles rocking a military-inspired look.
The social media personality flashed a hint of flesh in a Skims cotton jersey tank top in garnet color. She went braless underneath her fitted midriff-baring top, which she teamed with a baggy pair of camo cargo pants.
Addison Rae goes braless underneath her Skims tank top paired with camo cargo pants
The 20-year-old dancer accessorized her look with multiple earrings, a silver choker chain necklace, and a watch.
She kept things low-key with a Kaze Forest Pine face mask and a black cap that hid her bun.
Holding a beverage in one hand, Addison carried her essentials in a black Prada nylon bag.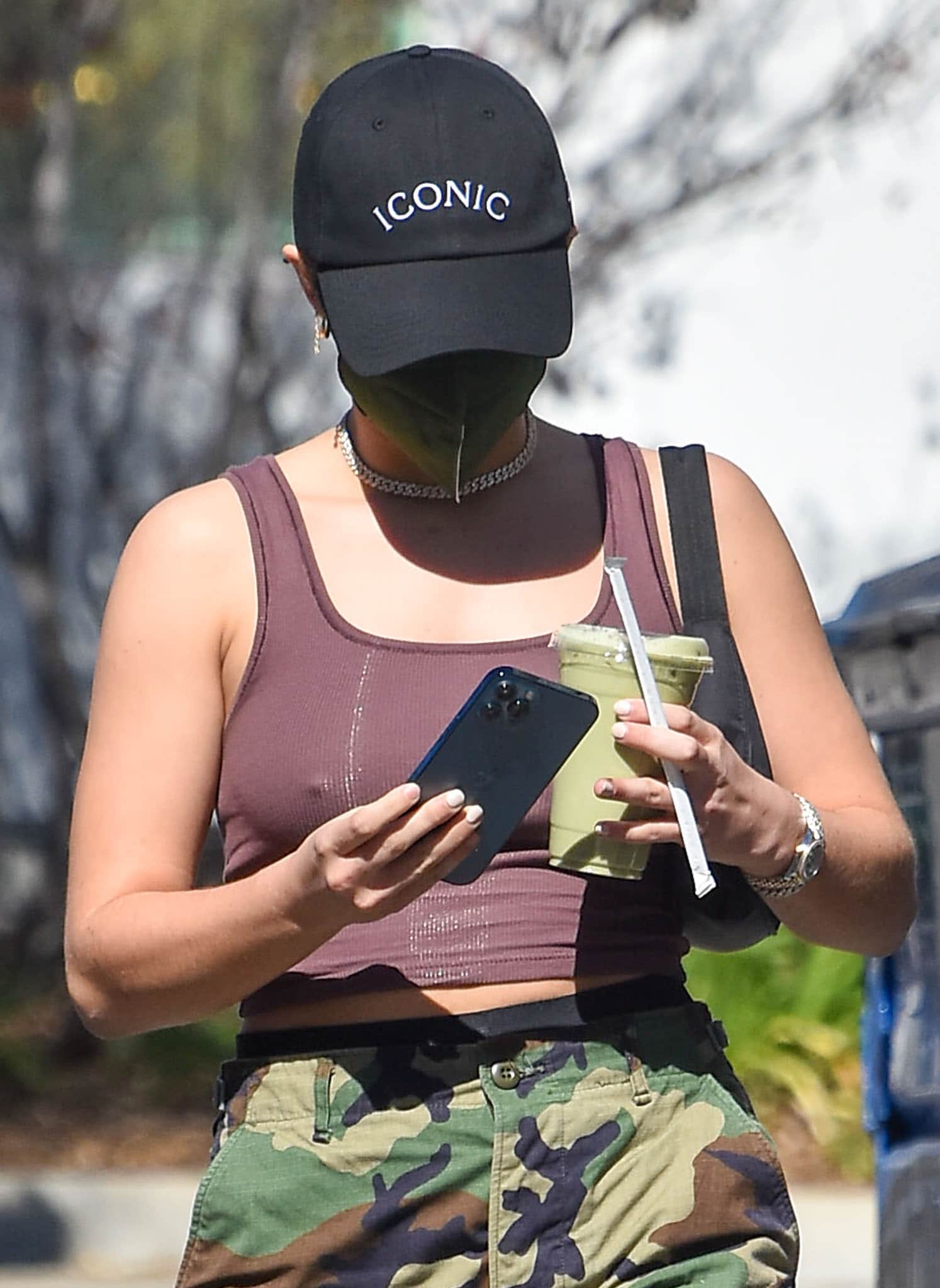 Addison Rae keeps it low-key with a cap and a forest green face mask
The social media influencer opted to complete her casual look with the Air Jordan 1 Low Black Guava Ice sneakers.
Released in October 2020, these kicks feature a synthetic nubuck upper with a light pink perforated toe, mid-panel, and nylon tongue.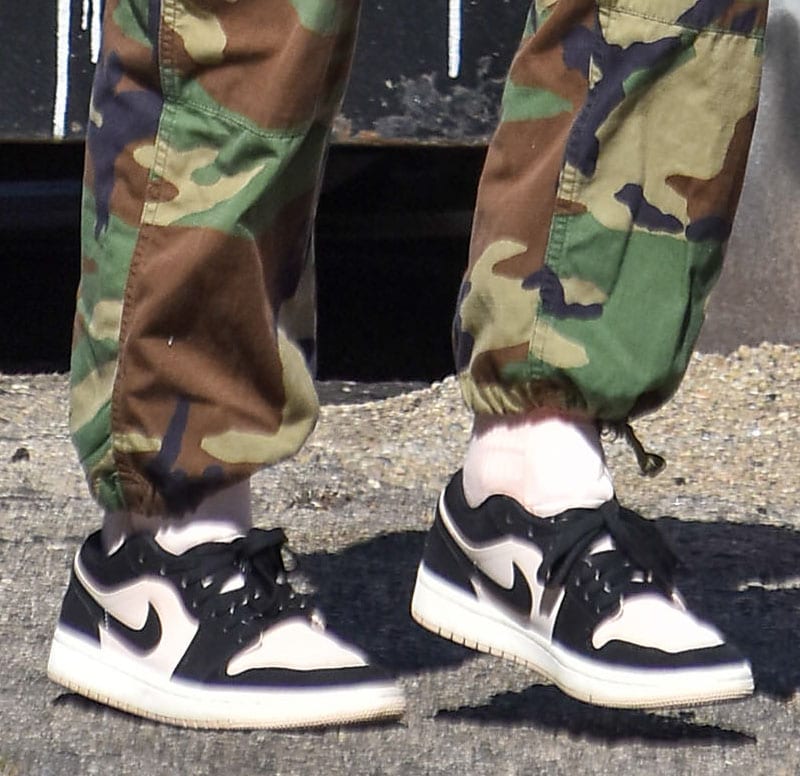 Addison Rae completes her casual look with Air Jordan 1 Low Black Guava Ice shoes
Addison Breaks Social Media Silence
After going silent for over a week last June 2020, the 20-year-old dancer posted an apology online for reposting an Anti-Black Lives Matter video four years ago.
She tweeted: "I owe all of you an apology."
"Four years ago, I reposted a video which included a woman sharing her thoughts on Black Lives Matter and All Lives Matter that I should not have. Because of my privilege, I didn't understand and wasn't educated enough on the social injustices facing the Black community. All lives CANNOT matter until Black lives do. The Black community continues to be oppressed and damaged by systemic racism."
She continued: "I see my mistakes and am committed to learning from them. I will never stop growing, learning, and fighting for those whose voices rightfully need to be amplified, and will forever believe that Black Lives Matter."
"I am truly sorry and I am committed to using the platform you all have given me to work on becoming a better ally," she added.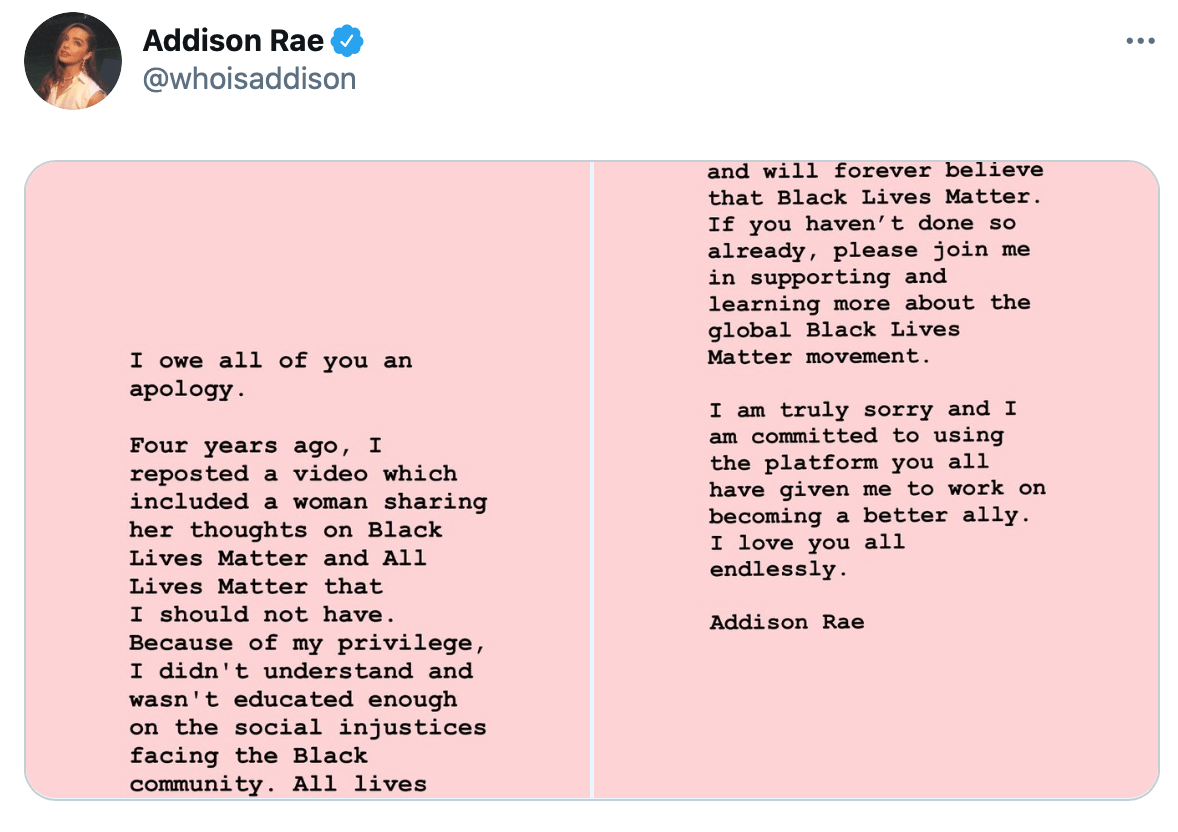 Addison Rae posts an apology after she goes missing in action on social media for over a week
Credit: Instar / WENN