According to People, Nick Jonas and Priyanka Chopra are not concerned about their 10-year age difference and couldn't care less about the gap.
"The age difference is not a big deal to them whatsoever," a source close to Jonas told the magazine.
Nick Jonas was born 3,714 days (just over 10 years) after his wife Priyanka Chopra
According to the source, Nick is happy to have an older wife. He "loves dating older women, and if anything it makes Priyanka even more attractive to him."
The former Disney star has "always been very mature for his age" and is "an old soul," the inside source added.
While a woman's peak reproductive years are between the late teens and late 20s, Nick does not seem concerned about potentially not being able to have children with his wife.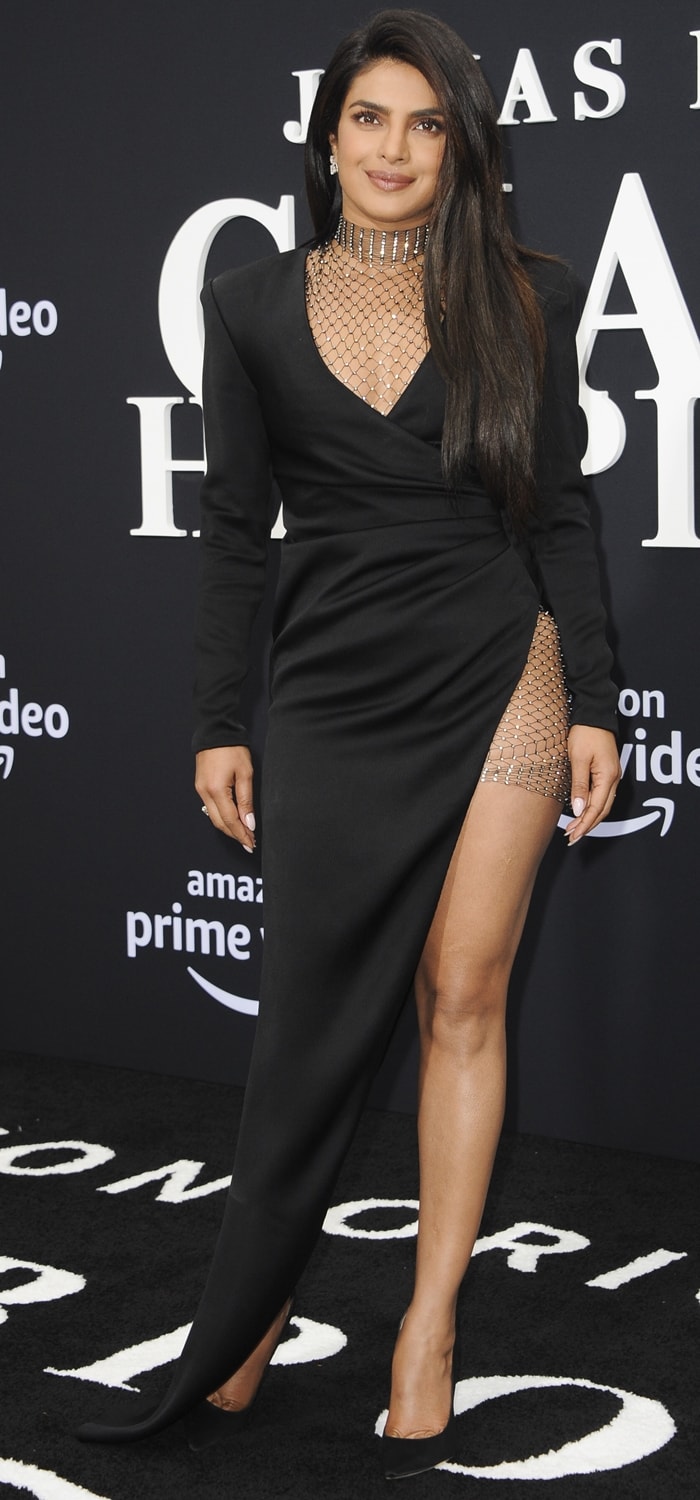 Priyanka Chopra's sexy high-low Galia Lahav Fall 2019 dress
In June 2019, Nick Jonas was joined by his wife and brothers on the red carpet at the premiere of Chasing Happiness at the Regency Bruin Theatre in Los Angeles.
The documentary, which premiered on Amazon Prime Video, shows how the brothers rebuilt their relationships as siblings to focus on their studio album, Happiness Begins, which was released on June 7, 2019, by Republic Records.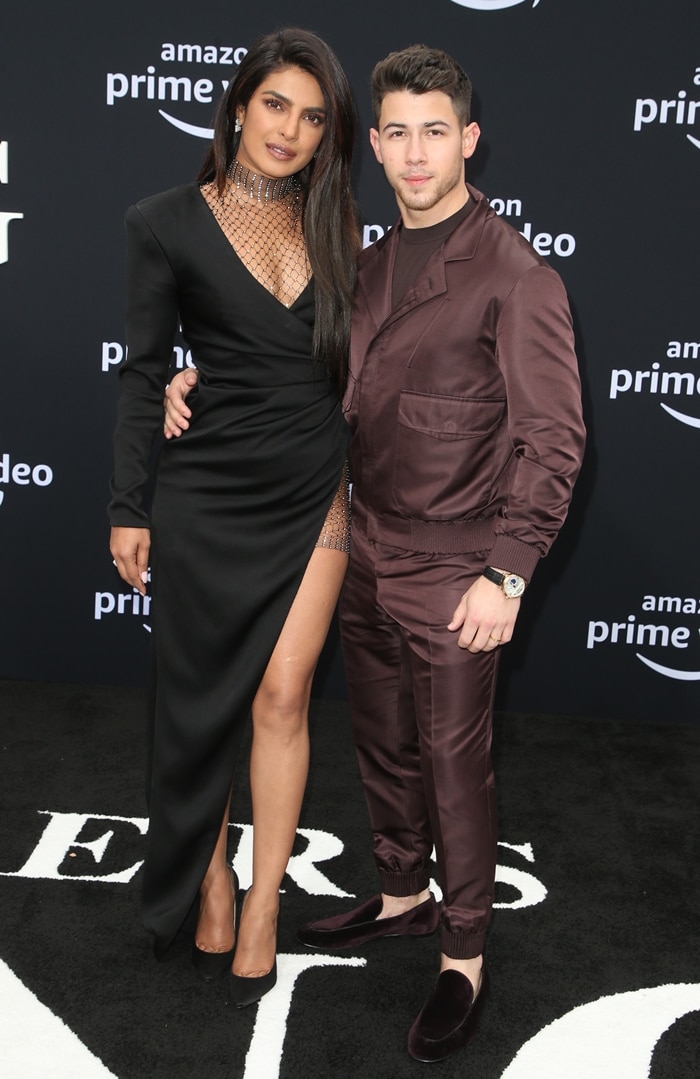 Priyanka Chopra and Nick Jonas at the premiere of their documentary Chasing Happiness at the Regency Bruin Theatre in Los Angeles on June 3, 2019
While the then 26-year-old American singer wore a tie-less maroon Ermenegildo Zegna Couture XXX suit, his then 36-year-old Indian wife flashed her legs in a sexy high-low Galia Lahav Fall 2019 dress featuring a plunging neckline and a chain mail bodysuit underneath.
Priyanka accessorized with subtle black pumps and sparkling Chopard diamond earrings.
How much older is Priyanka Chopra than Nick Jonas?
She was born on July 18, 1982, in Jamshedpur, India, while Nick Jonas was born 3,714 days later on September 16, 1992, in Dallas, Texas.
"I find it really amazing when you flip it and the guy is older, no one cares, and actually people like it," Priyanka told InStyle about their age difference in June 2019, while not commenting on the biological difference in male and female fertility.
Priyanka Chopra wore a chain mail bodysuit underneath her dress
Credit: Apega / WENN / FayesVision