3,714 days older than her husband, Priyanka Chopra is also believed to be much taller than Nick Jonas. However, her height without high heels is actually not that impressive.
The Quantico actress stands at 5'6″ (1.67 m) while Nick Jonas measures just under 5'7″ (1.69 m). Unfortunately for Nick, his wife's love of shoes means he usually comes out short on the red carpet.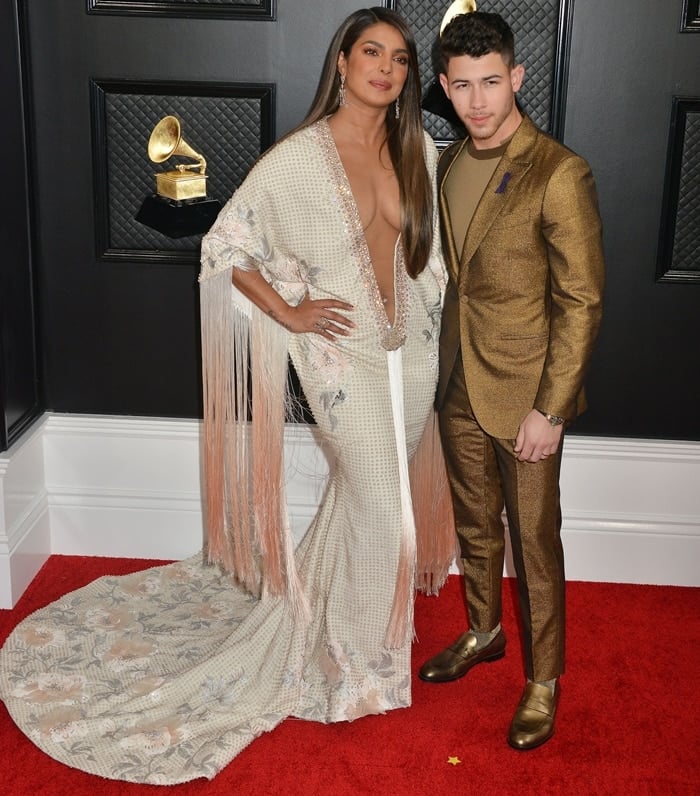 Priyanka Chopra often looks taller than her husband Nick Jonas thanks to her high heels
"I love heels on women; I think I was born with heels. Without them, I feel very short and not confident enough. I'm five feet-six-and-a-half inches. Please don't forget that half, it's very important. But when I wear heels I feel fabulously tall," she said in an interview with the Indian financial daily newspaper Mint in 2008.
"My height is good but I have a small frame and the muscles I had to put on would not have looked nice;" she added about her height in another interview.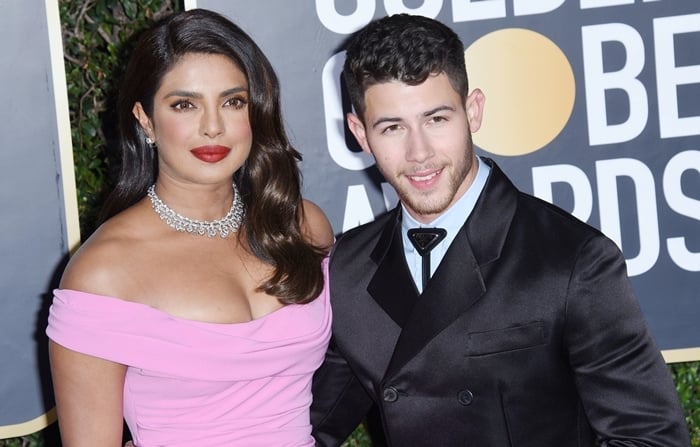 Priyanka Chopra and Nick Jonas are almost the same height
Have you ever wondered what Priyanka Chopra, an Indian actress, thinks about the British Academy of Film and Television Arts (BAFTA)?
Well, not only does BAFTA promote the film industry's unity and global support in the United States, but it also embraces other nations as well, she said.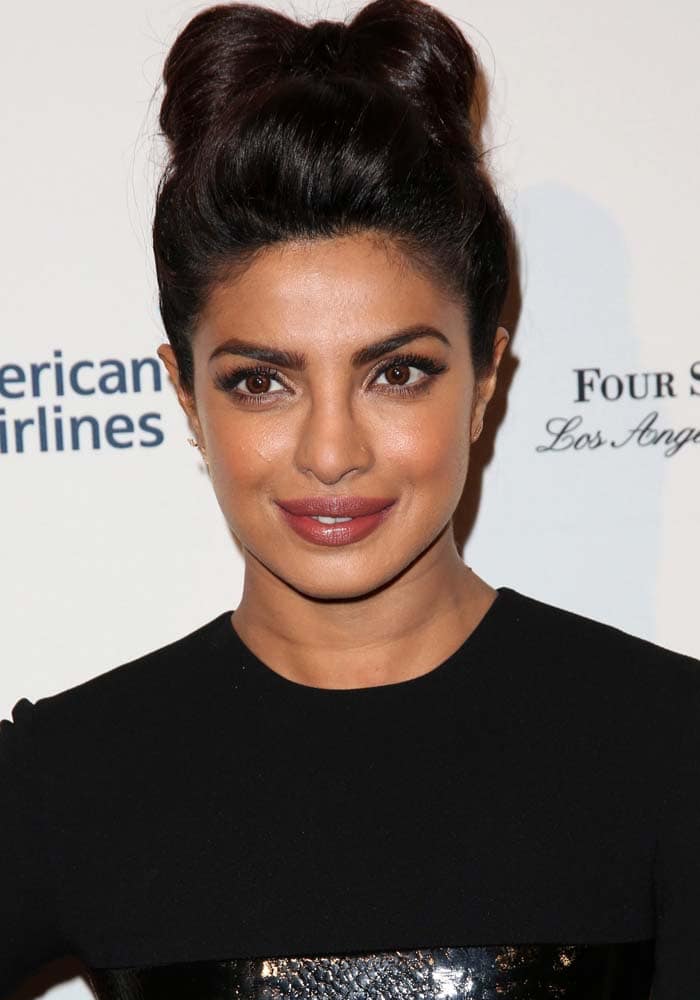 Priyanka Chopra wears her hair up at the BAFTA Los Angeles Awards Season Tea held January 9, 2016, at the Four Seasons Hotel in Los Angeles
In January 2016, Priyanka added inches to her height with high heels on the red carpet at the BAFTA Awards Season Tea held at the Four Seasons Hotel in Los Angeles.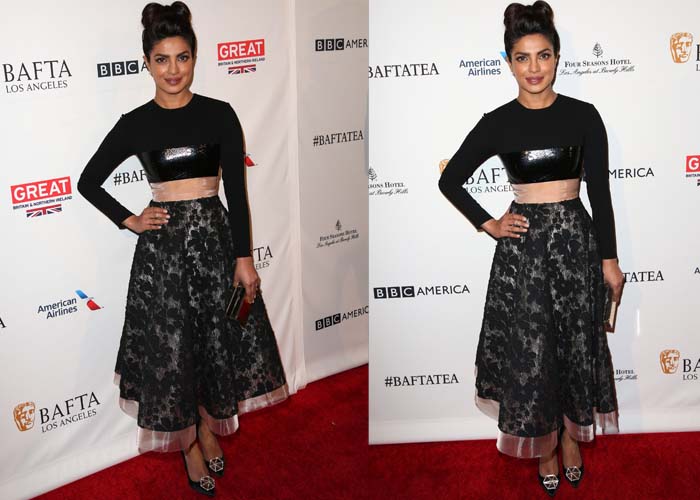 Priyanka Chopra shows off her abs in an Anita Ko dress
Priyanka wore a multi mesh, faux leather and lace dress from Anita Ko.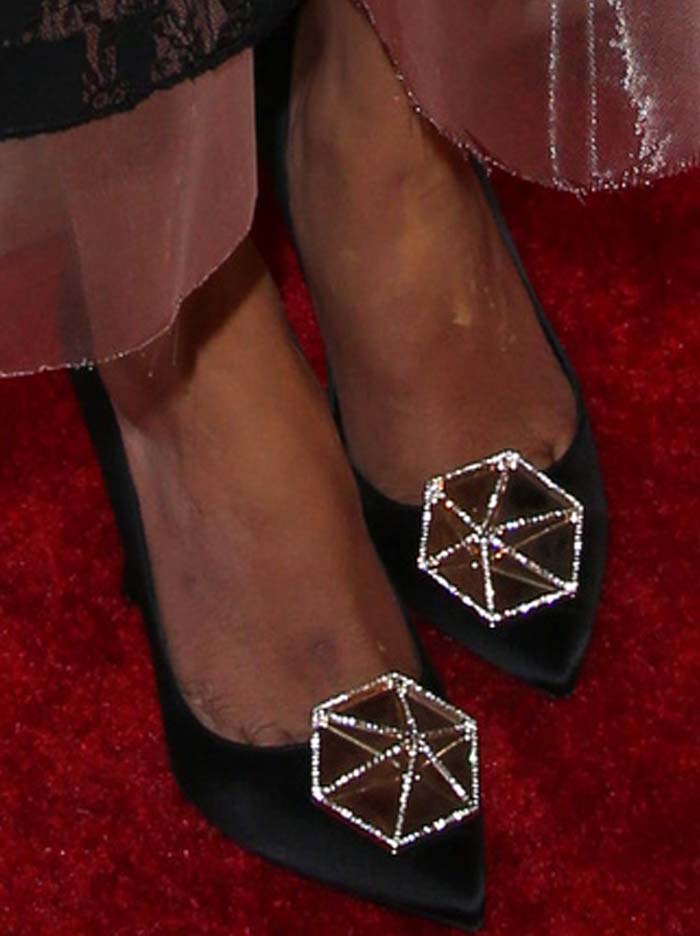 Priyanka Chopra's feet in embellished Nicholas Kirkwood pumps
The actress accessorized her unique ensemble with jewelry from Tacori and Alex Mika, and a pair of Nicholas Kirkwood "Eden" hexagon-embellished pumps in black satin.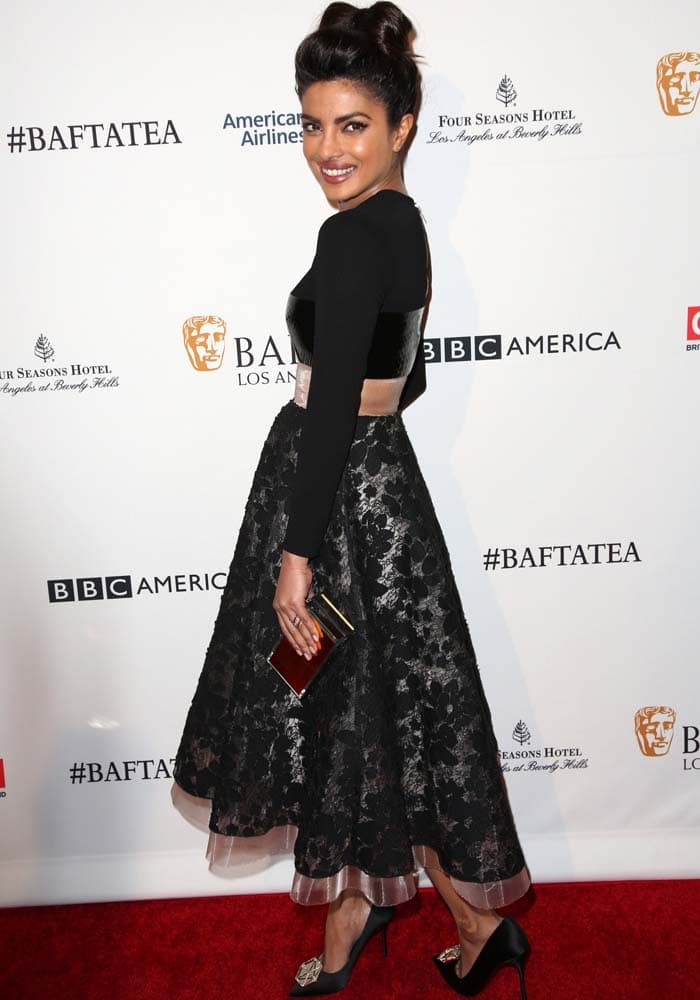 Priyanka Chopra stuns in a faux-leather and lace Anita Ko dress
Priyanka expressed her gratitude for how warmly the United States has welcomed her, despite the fact that she is a foreigner.
This amazement stems from her big People's Choice Awards win just the night before, which made her the first South Asian to win a PCA.
The Nicholas Kirkwood "Eden" pumps are no longer available in black satin, but luckily they come in other colors. Check them all out at Saks Fifth Avenue and Farfetch.
Nicholas Kirkwood Jewel "Eden" Hexagon Pumps, $895
Nicholas Kirkwood Jewel "Eden" Hexagon Pumps, $909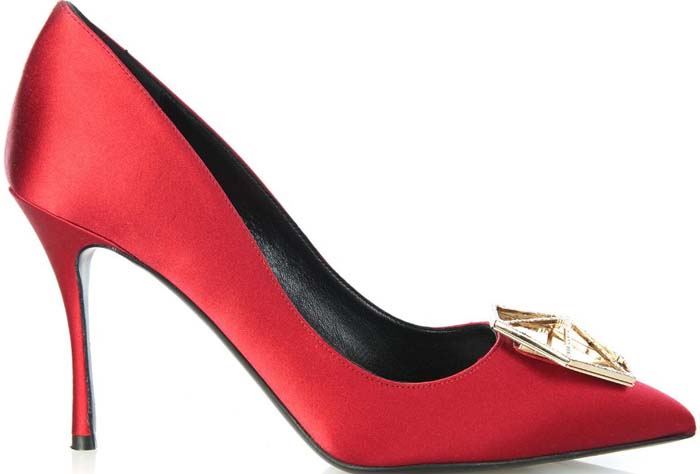 Nicholas Kirkwood Jewel "Eden" Hexagon Pumps, £650
Credit: Brian To / WENN / Avalon