While 5ft 3in (161.6 cm) is the average height of a woman in the United Kingdom according to the Office of National Statistics, Sophie Turner's height is an impressive 5′ 9″ (175 cm).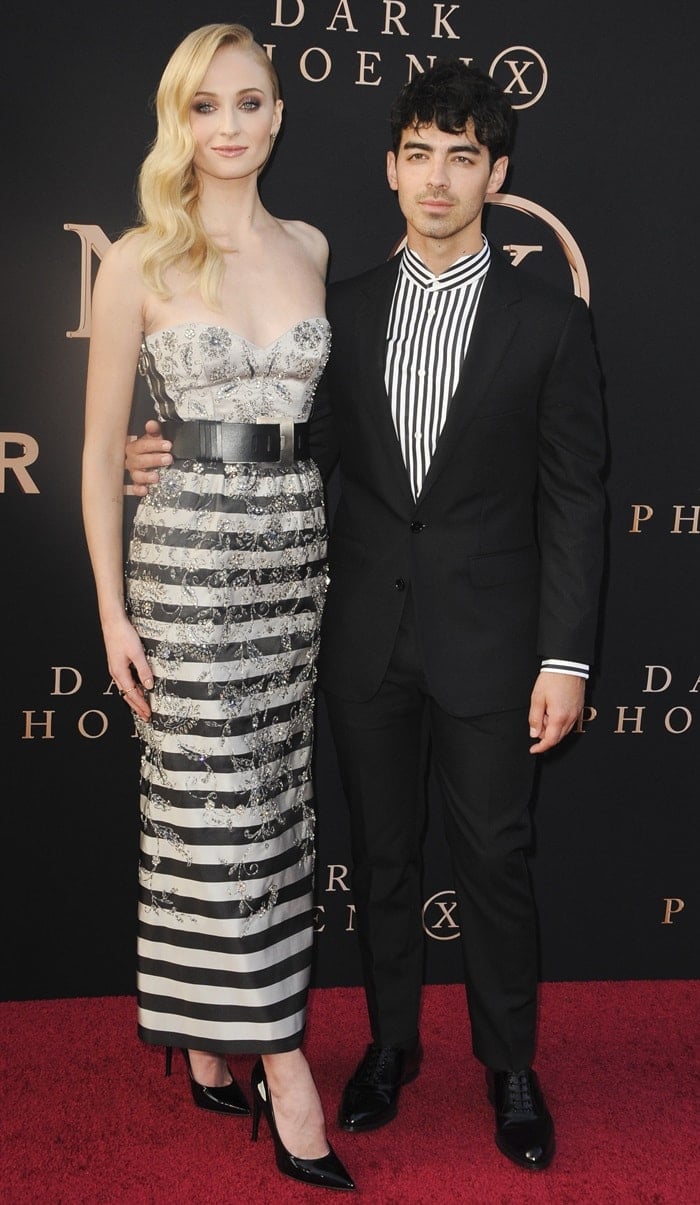 Sophie Turner alongside her husband Joe Jonas at the Dark Phoenix premiere at the TCL Chinese Theatre in Hollywood, California, on June 4, 2019 (Credit: Apega / WENN)
However, that does not mean that the English actress has big feet. According to the College of Podiatry, the average American woman has a shoe size between 8.5 and 9 (UK 6.5).
The Game of Thrones actress wears shoe size 8 (US), which means her feet are quite normal.
Sophie Turner has normal size feet despite her impressive height (Credit: Nicky Nelson / WENN)
Taller than her husband, who is only 5'7″, she towers over him even when not wearing high heels. Perhaps Joe Jonas should start wearing elevator shoes to boost his height?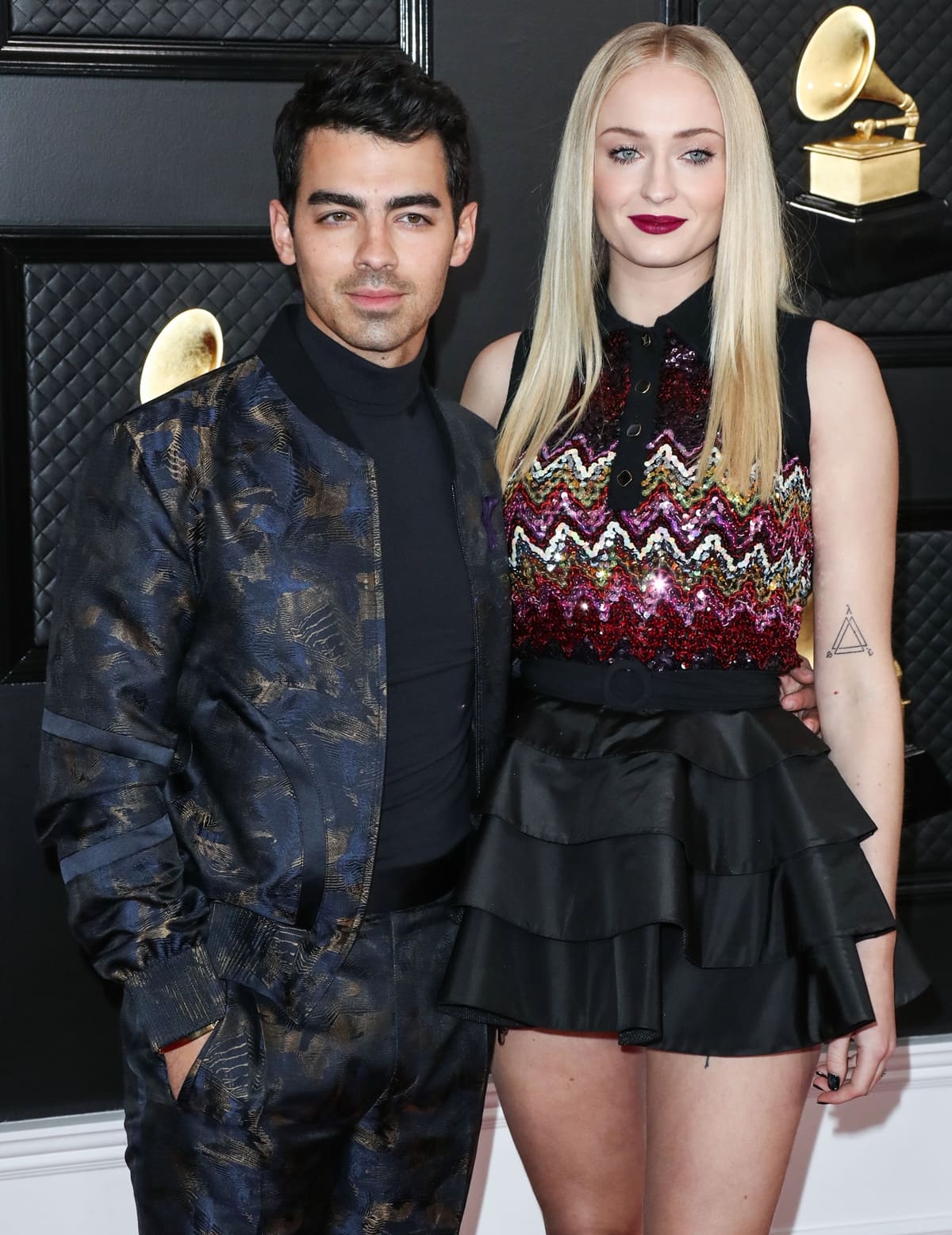 Even when not wearing high heels, Sophie Turner towers over her short husband Joe Jonas (Credit: Avalon / WENN)
Frequently seen together on the red carpet, she hit the red carpet alongside husband Joe Jonas at the Dark Phoenix premiere and the 2020 Grammy Awards. They are about two inches apart in height.
Sophia Turner is 5'9″ and her husband Joe Jonas is 5'7″ (Credit: Avalon / WENN)
At the premiere of the 2019 American superhero film Dark Phoenix in June 2019, the then 23-year-old actress showed off her infinite triangle tattoo in a strapless Louis Vuitton Resort 2020 embroidered dress with a belt, black pumps, and fine jewelry from the French fashion house and luxury retail company.
Sophie Turner's strapless embroidered dress with a black belt (Credit: Nicky Nelson / WENN)
"I am five foot nine and three quarters, baby," Sophie Turner told Wired in an interview in 2019. She clearly has no qualms about being significantly taller than her husband.
Joe Jonas looks much shorter than his wife Sophie Turner (Credit: Nicky Nelson / WENN)