Christina Milian took a bit of time off work due to some personal matters, but it looks like she's back in full force.
Christina Milian does a soundcheck on stage before the opening of her new pop-up store on Melrose Avenue, Los Angeles on July 29, 2015
The pop star took to the stage to do a soundcheck before performing at the opening of her new clothing store, We Are Pop Culture.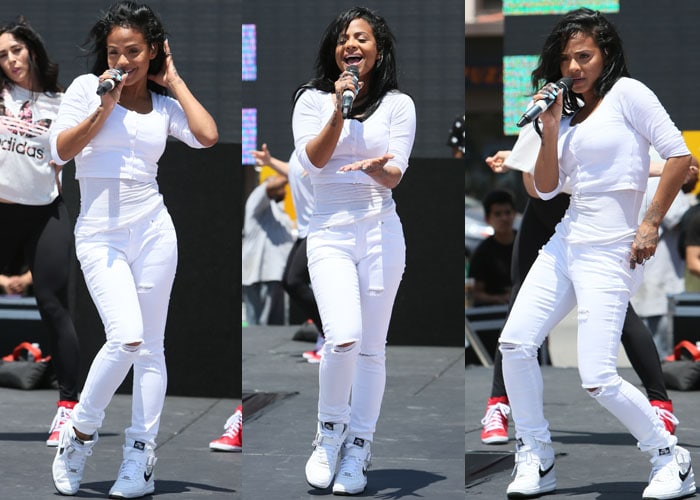 Christina Milian's dark bob waves in the wind as she practices
The 33-year-old uploaded a heartfelt message to her Instagram, detailing a list of things she's been living for.
One noticeable absence, however? Her boyfriend Lil Wayne. Apparently, he didn't make the shoutout list.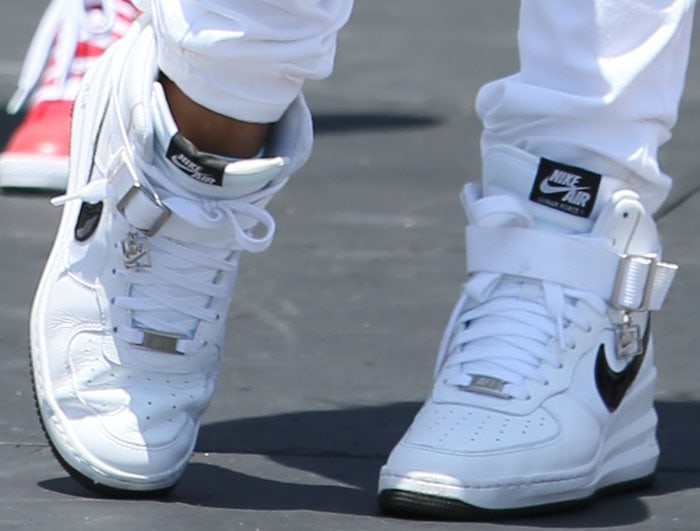 Christina Milian wears a fresh pair of white Nikes to the soundcheck
Speculators say there may be a rift between the two due to his no-show at Christina's opening, but others are saying that it's because he had to perform in Brooklyn with Nicki Minaj.
Regardless, Christina wore an all-white practice outfit comprised of a white tee, ripped jeans, and the gorgeous high-top Nike Air Force 1 sneakers.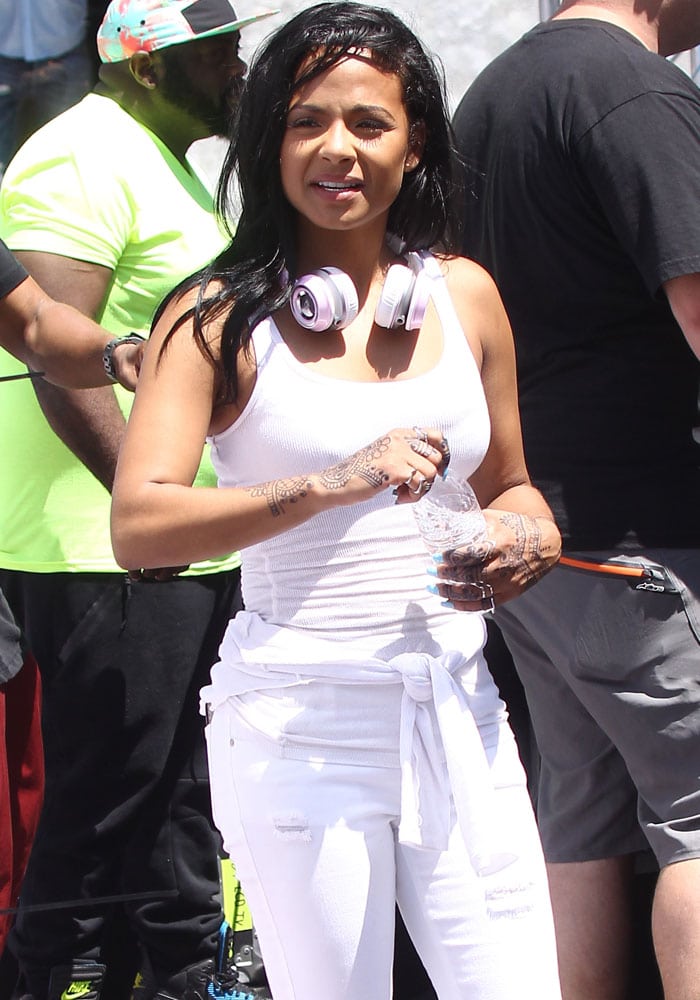 Christina Milian shows off her henna tattoos as she pauses for a water break
Christina Milian uploads a heartfelt post on her Instagram — without boyfriend Lil Wayne in it
Sneakers are always a great pick on days you feel like being casual and comfy. Just make sure you know how to identify a pair of authentic Nike shoes.
Nike Air Force 1 Ultra Force Mid in White, $74.97 at Zappos
Credit: Christina Milian's Instagram / Michael Wright / WENN