It looks like we will be featuring a lot more of Alesha Dixon in the coming months. The former 'Strictly Come Dancing' judge has started the year off stylishly with an array of noteworthy shoes. Just this month, she has already worn two striking booties for her role as a judge on 'Britain's Got Talent'.
Alesha Dixon looked cool and chic at the Manchester auditions held at The Lowry. She was wearing a Kenzo striped vest and matching pants, which she styled with a daring pop of orange visible on her fingernails, bustier, and booties.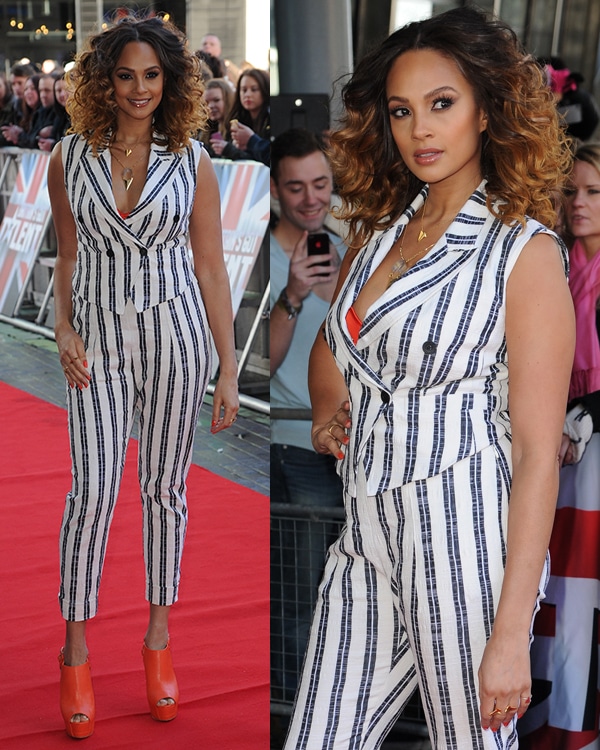 Alesha Dixon at the Britain's Got Talent auditions at The Lowry theater in Manchester, United Kingdom, on February 7, 2014
The 35-year-old singer and dancer certainly looked bold, and her bright orange River Island booties made that boldness even more apparent. Thanks to the double 1.5-inch platforms and towering 5-inch stiletto heels, these colorful shoes boosted Alesha's height as well. These booties also feature peep toes and adjustable double buckled straps at the back.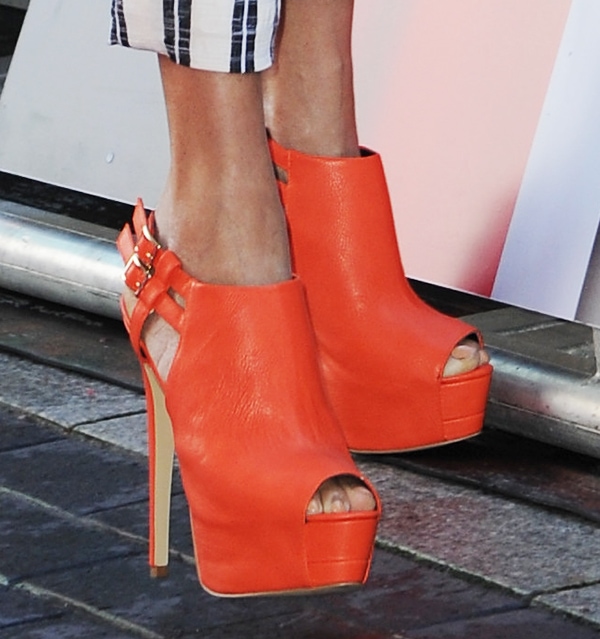 Alesha Dixon wearing orange River Island platform stilettos
Check out these booties in three color versions:
River Island Peep-Toe Platform Stilettos in Orange, $150
River Island Peep-Toe Platform Stilettos in Tan, $150
River Island Peep-Toe Platform Stilettos in Black, $150
On February 11, during the London auditions at Hammersmith Apollo, Alesha Dixon looked rather tame and casual but still very stylish and sleek in a loose white top and a pair of jeans. She made them look good by wearing them with a tweed coat, some necklaces, and a pair of white booties. Instead of keeping her voluminous curls, she left her ombre blonde tresses down. Her dark eye makeup, red lip shade, and red nails were the finishing touches to her look.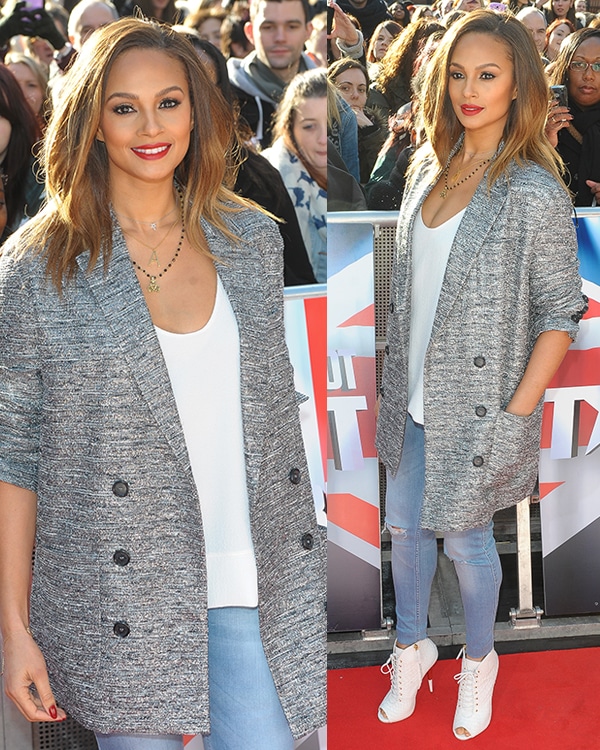 Alesha Dixon at Britain's Got Talent auditions held at Hammersmith Apollo in London, United Kingdom, on February 11, 2014
Alesha's booties were a complete opposite of what she wore in Manchester. They're toned down in a white shade, but they sport a fierce croc-embossed design. They are actually the same Giuseppe Zanotti booties that were spotted on Nicki Minaj back in October.
Aside from the croc design, these booties also feature lace-up fastening, side zip fastening, peep toes, and two-toned heels that measure about 5.1 inches.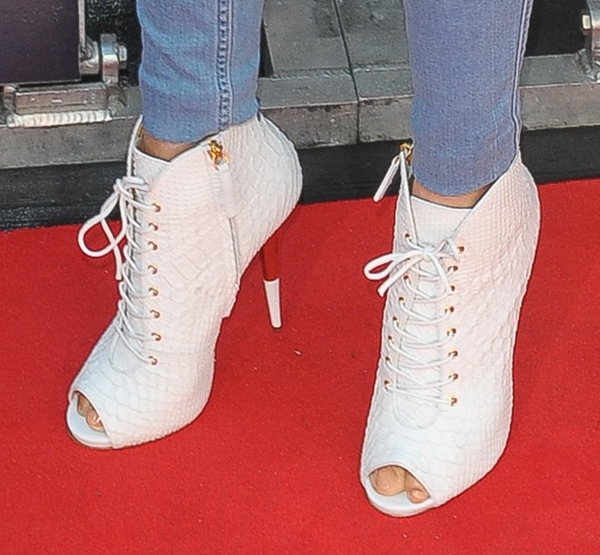 Alesha Dixon wearing Giuseppe Zanotti croc booties
Get her boots at Neiman Marcus!
Giuseppe Zanotti Croc Booties in White, $1,115 at Neiman Marcus
Credit: Steve Searle/WENN