In a sea of exceptionally-dressed people, it's hard to make your style distinguishable. You can either pile on as many layers and accessories to make a statement or go the minimalist route. Nothing in between or you won't get noticed.
But for fashion week front row staples like Alexa Chung, they have already mastered their style to such an extent that they now have no qualms looking formulaic.
Formulaic really was the vibe that the British TV presenter exuded in London fashion week because of her repetitive looks: a long-sleeved top or sweatshirt and her mini pencil skirt. She loved the look so much, she wore the same type of skirt four times!
Surprisingly, we weren't bored out of our wits.
1. White off shoulder top and graphic-printed skirt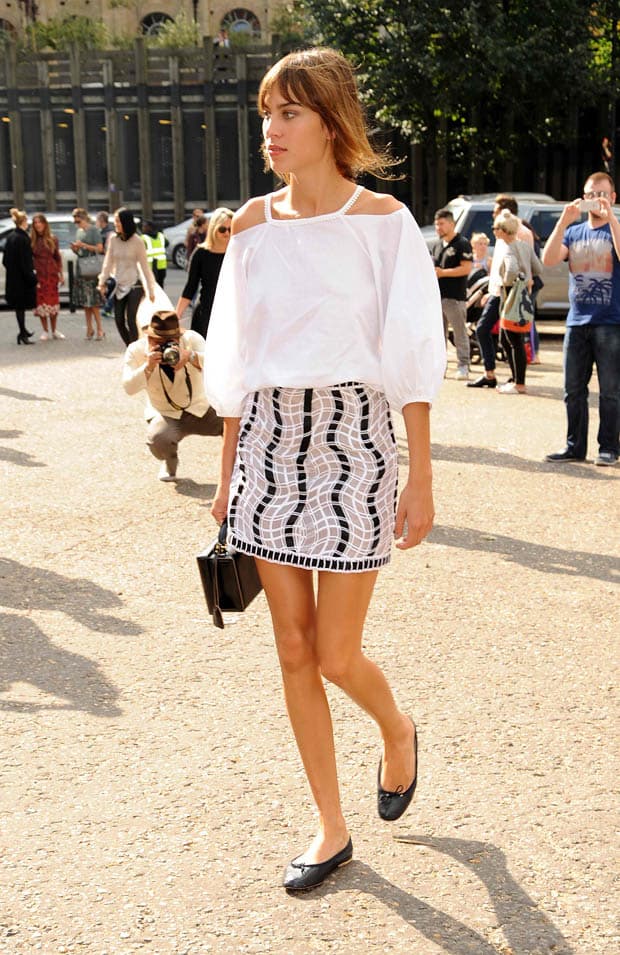 Alexa Chung pictured at the Christopher Kane fashion show in London on September 15, 2014
Black and white was her theme at the Christopher Kane show.
2. Yellow long-sleeved top with a leopard-printed pencil skirt
Alexa Chung at the LFW S/S 2015 – Topshop – Arrivals in London on September 14, 2014
If you are going with the same silhouette and theme, you might as well play around with prints, right? That's what the 30-year-old did when she chose this leopard-printed skirt. Her flats and bag are so striking too!
3. An all-black look spiced up by a pink coat
Alexa Chung at the House of Holland LFW S/S 2015 in London on September 14, 2014
This fashion muse isn't one to shy away from colors.
4. A striped knitted sweater with a grey pencil skirt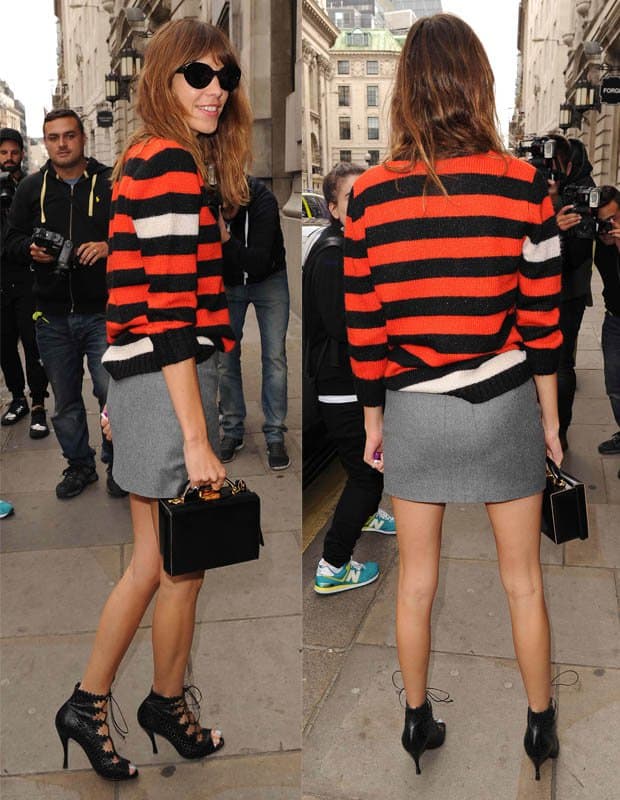 Alexa Chung at the LFW S/S 2015 – Emilia Wickstead – Arrivals in London on September 13, 2014
This is the epitome of a perfect transitional outfit – a cozy sweater balanced by a mini skirt and spruced up by a pair of strappy shoes.
Unlike other street styles you see on fashion week, Alexa Chung's ensembles are wearable. Put your best pencil skirt on and wear it the same way she did. Here are some coordinates to try:
1. DSQUARED2 City Miniskirt, $565.00
Wear it with: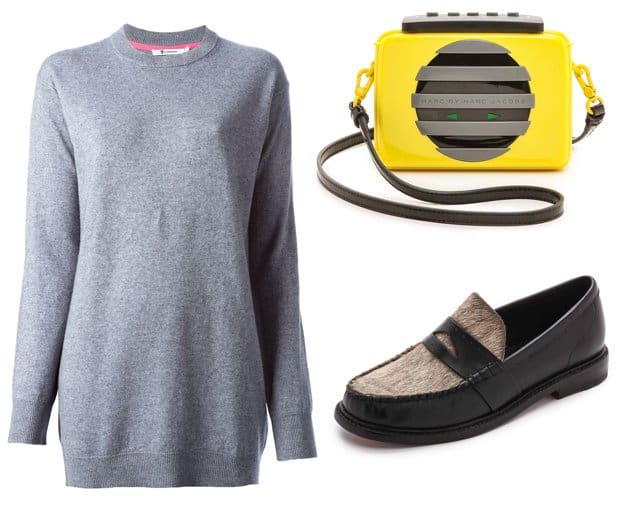 Alexander Wang Contrast Stripe Sweater, $399.50
Rag & Bone Claredon Loafers, $495.00
Marc by Marc Jacobs Out Loud Cross Body Bag, $348.00
2. alice + olivia Elana Polka Dot Miniskirt, $198.00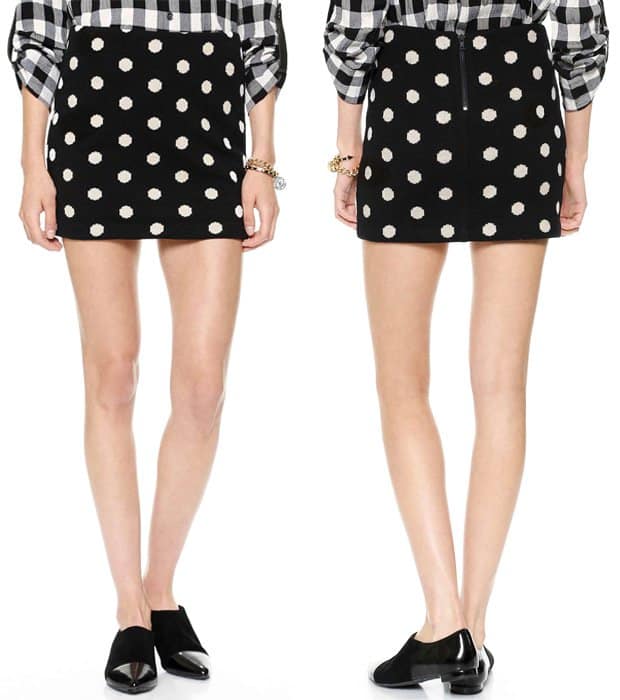 Wear it with:
Carven Hand Motif Sweater, $541.22
Toga Pulla Fringe Loafers, $475.00
Tory Burch Robinson Metallic Shrunken Boxy Satchel, $250.00
3. Wes Gordon Leather Straight Skirt, $555.00
Wear it with:
Thakoon Cable-knit Sweater, $972.92
Club Monaco Erika Bow Flats, $239.00
alice + olivia Piano Bag, $175.00
What do you guys think of Alexa Chung's favorite fashion week outfit?
Credit: WENN.com/Will Alexander/Stuart Castle