With over a decade of experience in the acting industry, Alexandra Breckenridge has effortlessly landed her role in "Virgin River."
She is one of the sought-after actresses in the Netflix catalog, with fans from all over the world tuning in to watch her show.
Alexandra Breckenridge charms her way into viewers' hearts as Melinda "Mel" Monroe in the romantic drama television series "Virgin River" (Credit: Netflix)
Viewers have flocked to the wildly successful Netflix series, which is based on the Robyn Carr novels of the same name.
And if you've ever been curious about the biography of the show's lead female character, we've got the information you need to know about how the accomplished actress landed her role in the hit series, "Virgin River."
We looked into it, and it turns out that one of the famous actresses today has a strong resume.
How Did Alexandra Breckenridge Start Her Acting Career?
Alexandra Hetherington Breckenridge lived in Darien, Connecticut, until she was 12 when her family moved to California. When she was 13, she started acting in local theater productions, and soon after, she moved to Los Angeles to pursue her acting career.
Her roles in the teen comedy movies "Big Fat Liar" (2002) and "She's the Man" (2006) paved her way into the mainstream, and she rose to fame among viewers when she portrayed reporter Willa McPherson in the television series "Dirt."
In 2005, she starred with Katherine Heigl in Romy and Michele: In the Beginning, which was a prequel to the 1997 cult classic film Romy and Michele's High School Reunion.
Katherine Heigl as Romy White and Alexandra Breckenridge as Michele Weinberger in the 2005 television film and backdoor pilot Romy and Michele: In the Beginning (Credit: Touchstone Television)
In addition, the talented actress has performed as a voice actor in several well-known animated television shows such as "Family Guy."
Notably, Breckenridge gained notoriety in two seasons of "American Horror Story" back in 2011 and 2013, and then she appeared in the hit television series, "The Walking Dead."
Alexandra Breckenridge appeared in two seasons of "American Horror Story" (Credit: FX)
Although the gifted actress loved everything about performing, she also enjoys a variety of other pastimes just as much, including baking bread, quilting, and photography.
In fact, her exclusive interview with Us Weekly in 2021 revealed that she "almost quit acting to be a photographer at least four times."
Thankfully, her love for acting prevailed, and we enjoyed her outstanding performance as Melinda Monroe in her hit Netflix romance drama, "Virgin River."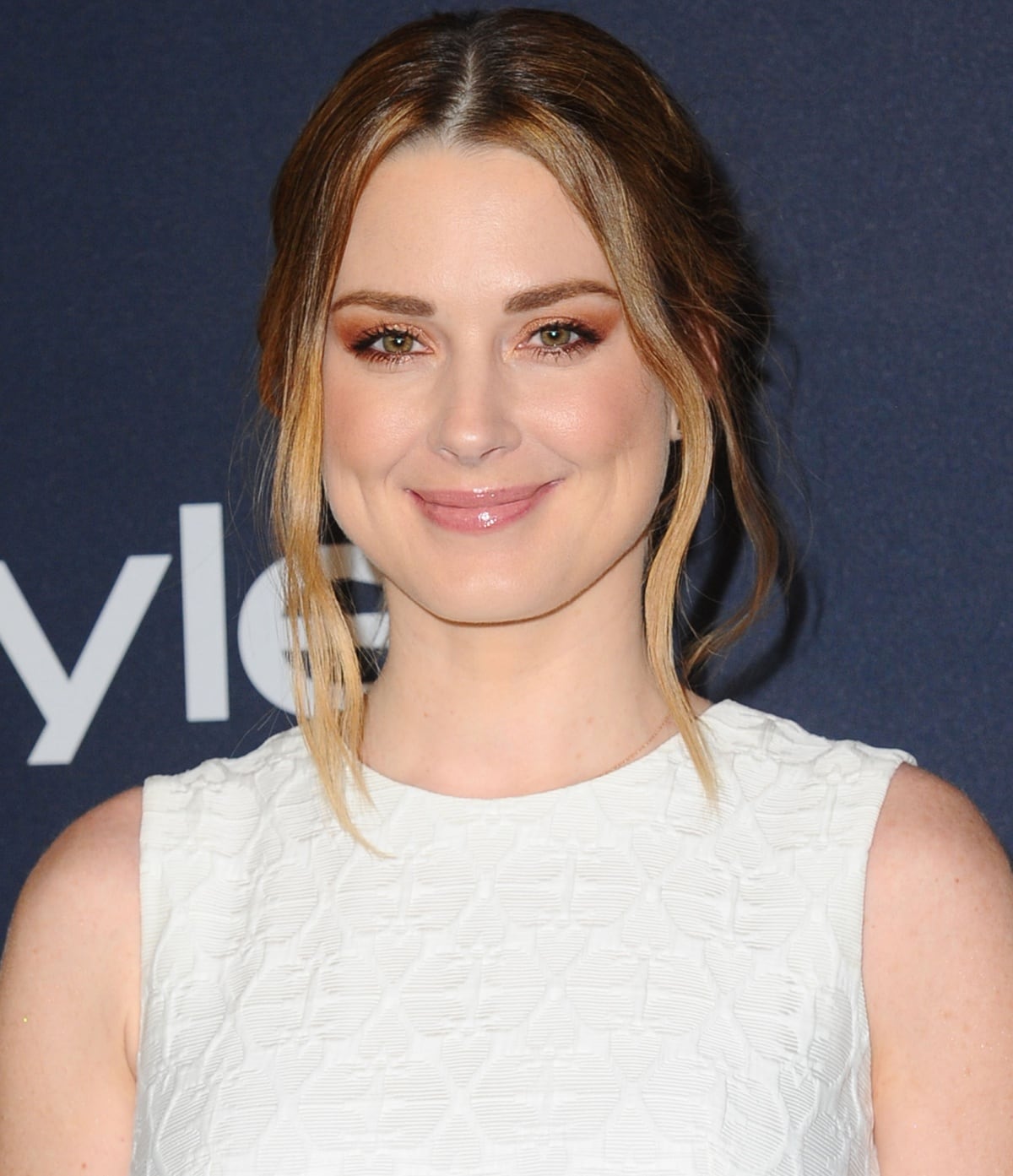 Alexandra Breckenridge at the 21st Annual Warner Bros. And InStyle Golden Globe After Party in Los Angeles, California on January 5, 2020 (Credit: Sara De Boer/Startraksphoto)
How Was Alexandra Breckenridge Cast in Virgin River?
"When I was offered the role of Mel in Virgin River, I thought it wasn't edgy enough for Netflix and that no one would watch it," Breckenridge said about what she thinks of the successful series.
Despite the female protagonist believing "Virgin River" would fail, Alexandra Breckenridge was perfect for Netflix's original series. After four seasons, she still emanates charisma and steals scenes as the main character Mel Monroe.
Alexandra Breckenridge as Melinda "Mel" Monroe in the romantic drama television series "Virgin River" (Credit: Netflix)
Breckenridge's tattoos are wild and strange, and their sheer volume makes them difficult to quantify.
However, in most cases, she hides her tattoos while working on the show, although they make an appearance at awards ceremonies on rare occasions.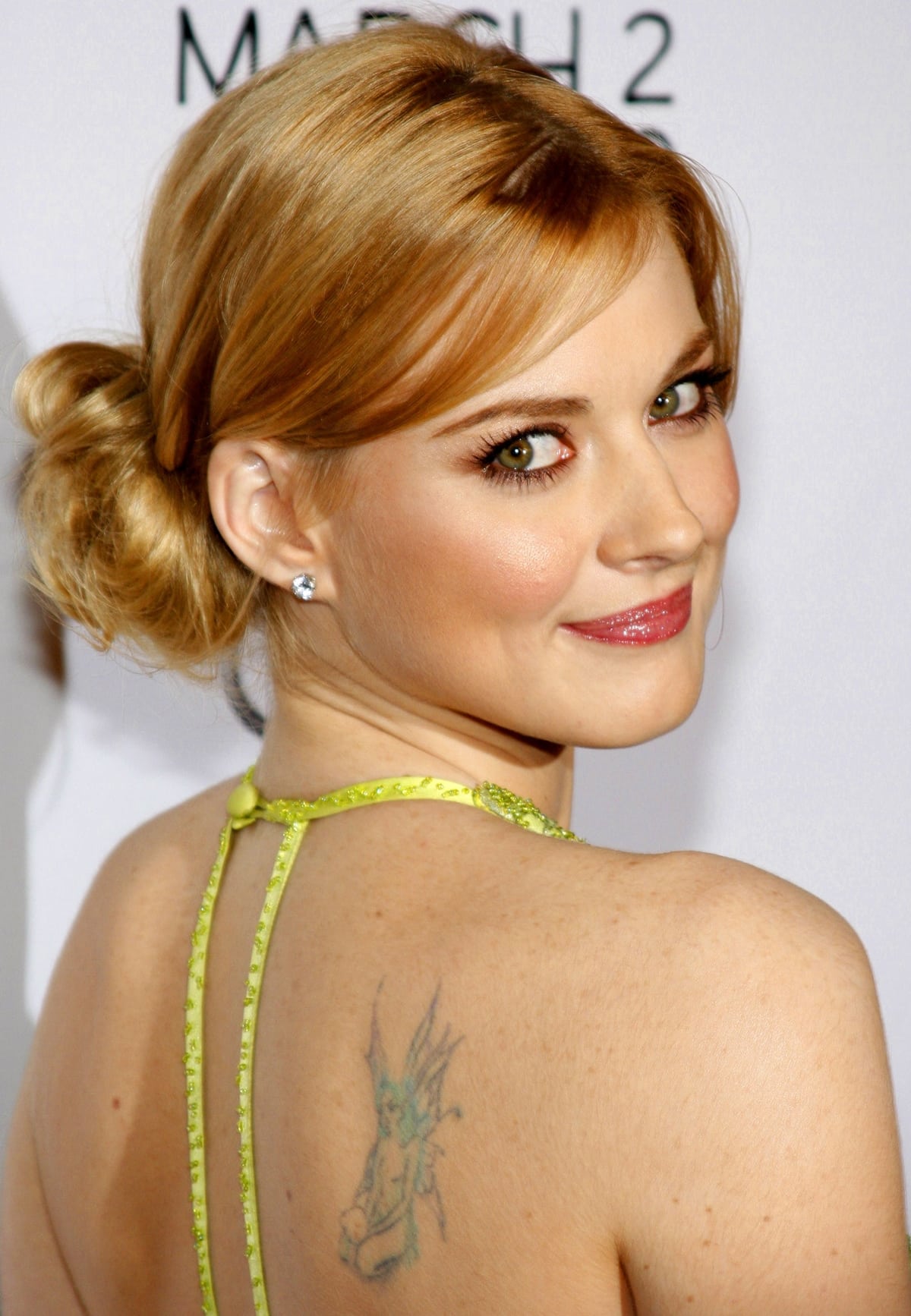 Alexandra Breckenridge has several tattoos that are covered up for her romantic drama television series "Virgin River" (Credit: Netflix)
She won fans' hearts as Sophie on "This Is Us" from 2017 to 2022, co-starring with Justin Hartley as Kevin Pearson's grown-up childhood sweetheart. Her co-star Chrissy Metz famously shed over 100 pounds in five months for the series.
Her portrayal of Sophie was so tender, lovely, and patient that it was difficult not to want her and Kevin to be the end game, even though her part in the NBC drama was tiny.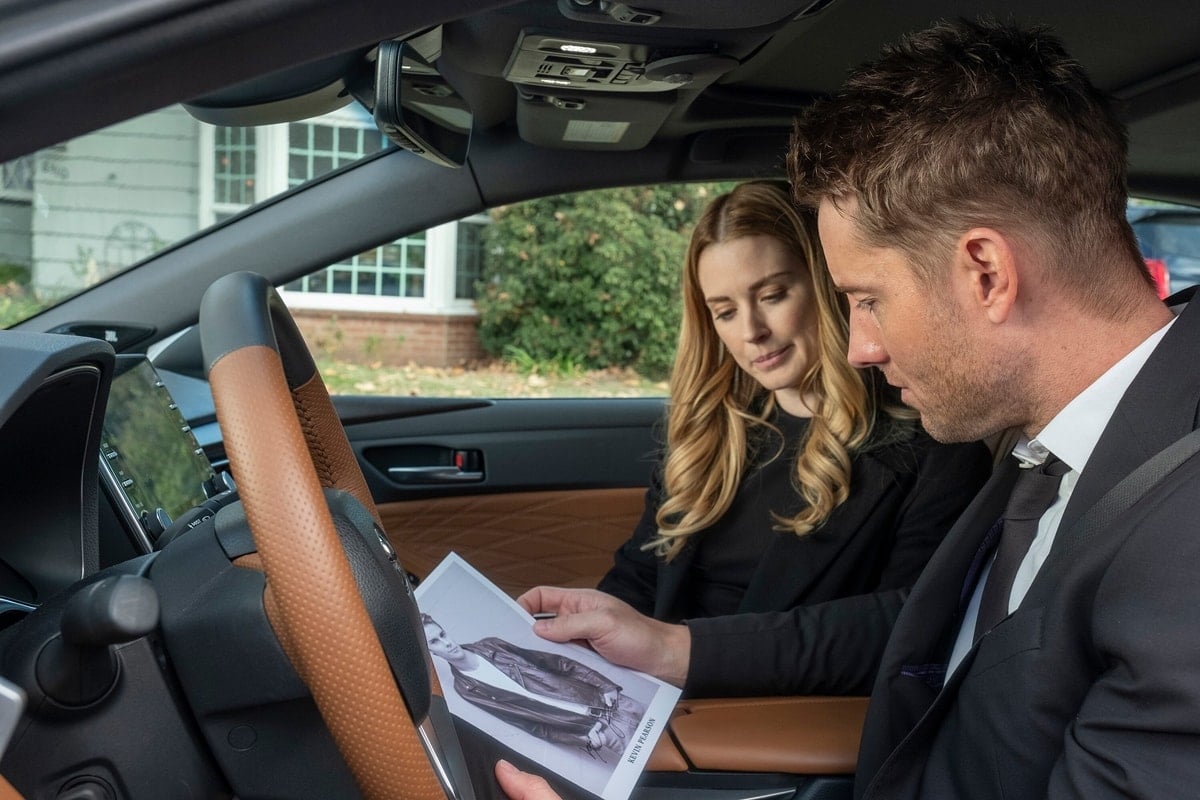 Alexandra Breckenridge as Sophie Inman and Justin Hartley as Kevin Pearson in the American family drama television series This Is Us (Credit: NBC)
The "This Is Us" star gives her "Virgin River" character – a bright, empathic, independent nurse practitioner with a great heart, a delightful sense of humor, cute loose curls, and dimples for days – Sophie's trademark understated elegance.
How Are Alexandra Breckenridge and Michael Weatherly Related?
Alexandra Breckenridge's half-uncle is Michael Weatherly, best known for playing Anthony DiNozzo in the NCIS world.
Breckenridge's mother is a half-sister of Weatherly's. The two have the same mother, Breckenridge's maternal grandmother, Patricia Ruth Hetherington.
Alexandra Breckenridge shares a familial and professional bond with actor Michael Weatherly (Credit: Sara De Boer/Startraksphoto)
As actors, they also share a professional bond. It's not out of the question that they exchanged words when she began her show business career.
She told Connecticut Magazine in an interview in 2008 that Weatherly was her mentor in specific ways. "He can commiserate with me about whatever difficulties I'm going through, and he tends to have a lot of excellent advice. It's wonderful to have a family member who's so close, who's also my godfather," Breckenridge said about her uncle.
Is Alexandra Breckenridge Still Married?
Melinda Monroe is a nurse practitioner and midwife played by Alexandra Breckenridge. She moved to the quiet village of Virgin River in northern California after the death of her husband.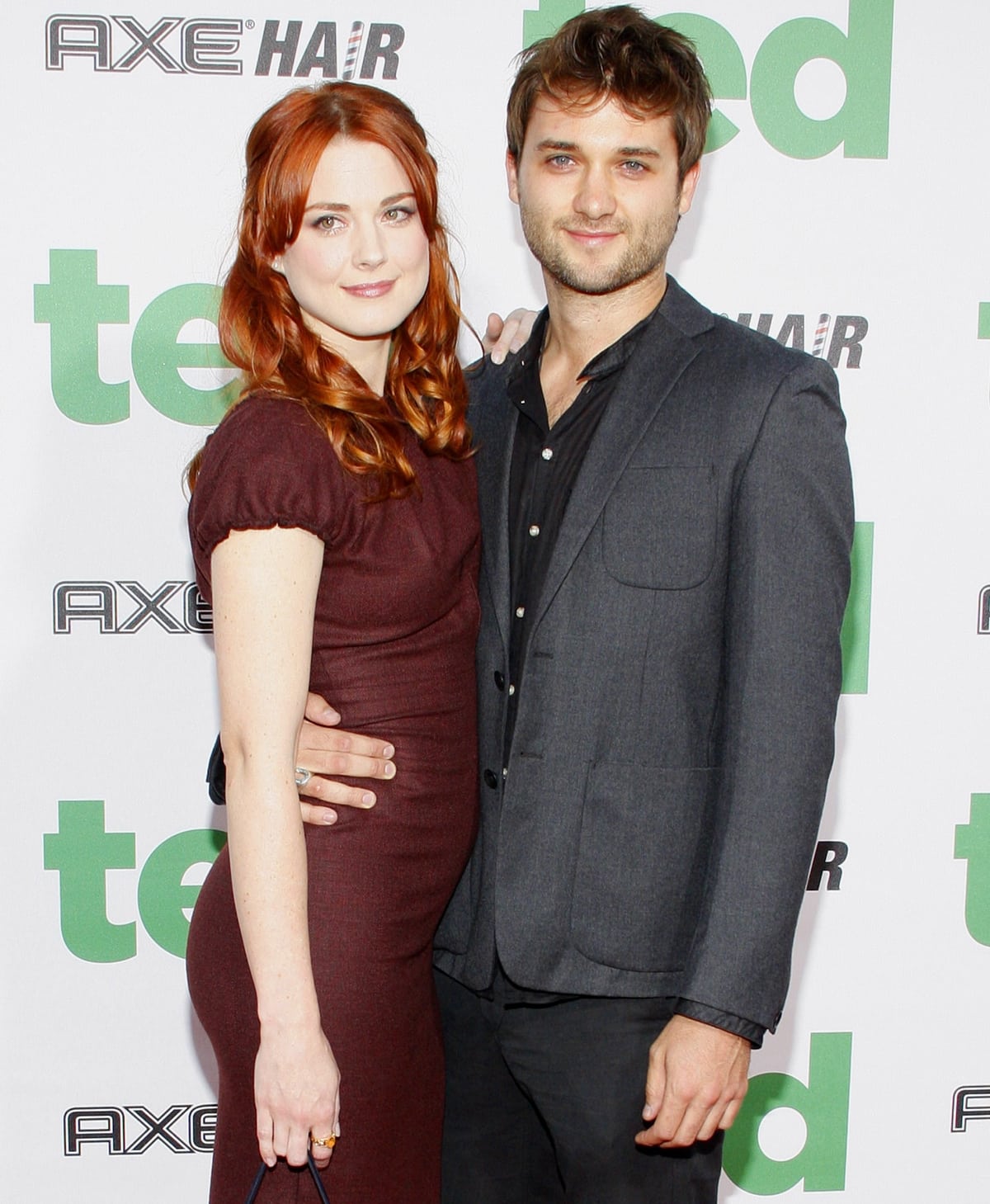 Guitarist Casey Hooper and actress Alexandra Breckenridge met at a Grammys after-party and married on September 13, 2015, in Dunton Hot Springs, Colorado (Credit: Tinseltown / Shutterstock)
In reality, Breckenridge is married to Casey Hooper, the lead guitarist for pop singer Katy Perry. After meeting at a Grammys after-party and dating for a few years, the pair finally tied the knot in 2015.
View this post on Instagram
They have two children together – a son named Jack Breckenridge Hooper, who is six and was born on September 3, 2016, and a daughter named Billie Breckenridge Hooper, who is five and was born on December 6, 2017.
How Tall Is Alexandra Breckenridge?
Alexandra Breckenridge is 5ft 6 ¾ tall or 169.5 cm. She wears a shoe size 9 (US).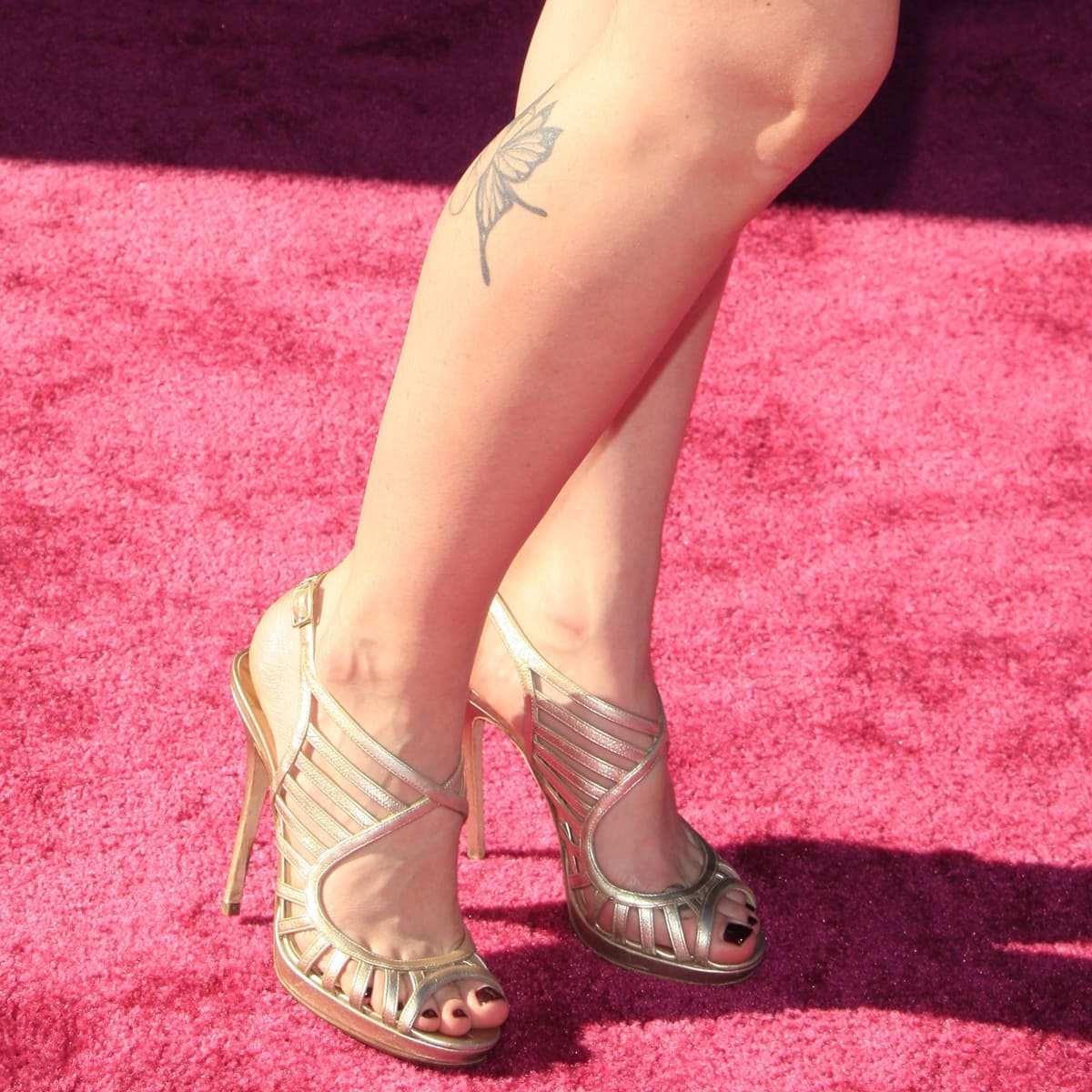 Actress Alexandra Breckenridge shows off her feet and a fairy tattoo on her leg at the "Katy Perry: Part Of Me" premiere at Grauman's Chinese Theatre on June 26, 2012, in Hollywood, California (Credit: Joe Seer / Shutterstock)
How Old Is Alexandra Breckenridge?
Alexandra Breckenridge was born on May 15, 1982. She is currently 40 years old.
Does the Cast of Virgin River Get Along?
Jack and Mel have undeniable chemistry on TV, but they're good friends off camera. During breaks from filming "Virgin River," Martin Henderson and Alexandra Breckenridge are often seen joking around and making each other laugh behind the scenes.
The 47-year-old actor, who portrays Jack on the show, said that the success of their on-screen romance is "mostly due" to Alexandra's acting ability and "cool" nature.
Martin Henderson told Glamour, "She's such a cool person and such a good actress. She's so honest with who she is, and that shows on screen. I think it's a huge part of why we've succeeded in bringing this relationship to the screen."
Martin Henderson as Jack Sheridan and Alexandra Breckenridge as Melinda Monroe in the romantic drama television series "Virgin River" (Credit: Netflix)
"I just have such a big amount of respect for her as a person and as a performer," Henderson added. "You can't really fight that stuff when you genuinely dig someone. So, we're lucky. The audience is lucky. It's always fun to hear what might come out of her mouth at any time."
As we've seen on the show, the brilliant actress's performance is exceptionally endearing. She adds honesty and emotional depth to Mel, making her a fascinating movie lead.
Alexandra Breckenridge is the perfect female protagonist for the romantic drama television series "Virgin River" (Credit: Netflix)
A streaming service rarely finds a star who can carry a series based on dramatic novels for four seasons, win over new viewers with a brilliant performance in an even more successful network series, and keep the old ones interested.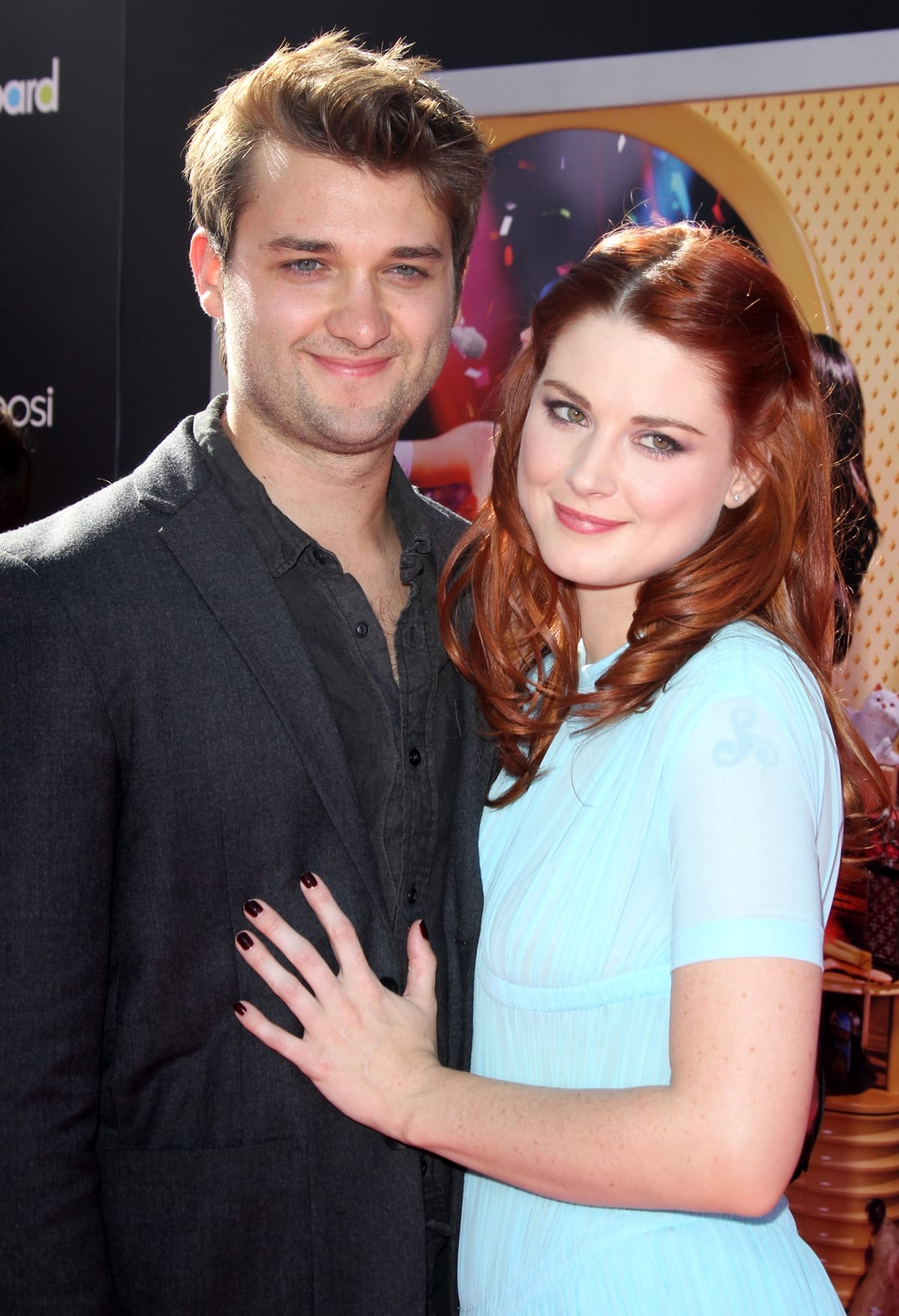 Katy Perry's lead guitarist Casey Hooper and actress Alexandra Breckenridge are married with two children (Credit: Kathy Hutchins / Shutterstock)
We can't wait to see what other roles Alexandra Breckenridge gets after her exceptional performance as Melinda Monroe in "Virgin River."