Alexandra Daddario is now officially a star. Alexandra who? We're talking about the actress who played Annabeth in 'Percy Jackson'. You know, Percy's female sidekick? Ring a bell?
Well, it turns out that the innocent-looking starlet has a daring side. In case you missed last Sunday's episode of 'True Detective', Alexandra went full frontal nude (yes, butt naked) for her role as Lisa Tragnetti. Sorry, we can't post the screenshots here, but if you want to check out how she looked without any clothes on, simply Google her name. And to answer your question, yes, she was really hot.
With Alexandra in the spotlight, we thought we'd take a look at the girl's red carpet style. It's nothing extra fancy. In fact, you may even call it boring. You see, like Angelina Jolie and Jennifer Aniston, Alex favors LBDs for her appearances. And when it comes to shoes, her taste is very conservative as well. Most often than not, she sticks to black pumps. She has them in practically every kind — round toes, pointy toes, d'Orsay, and peep toes.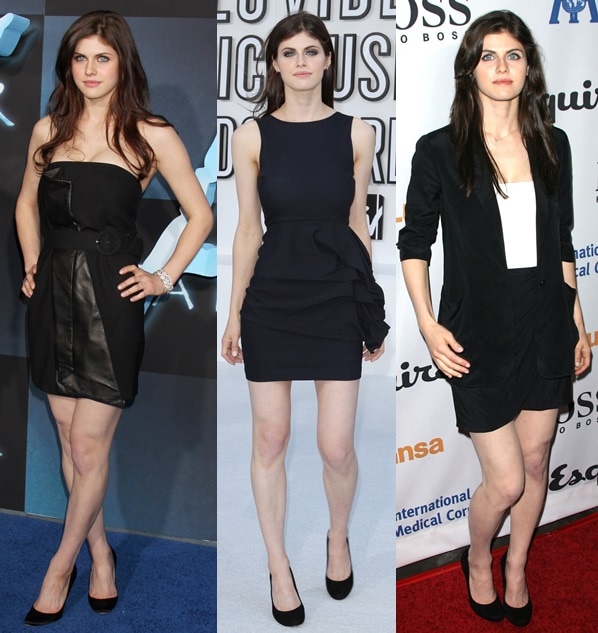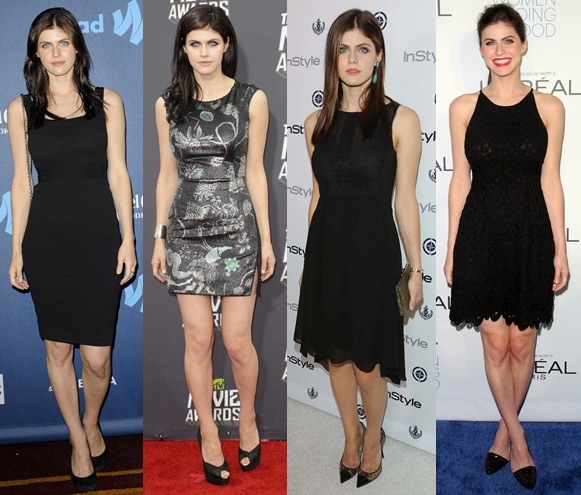 Alexandra Daddario's red carpet style — involving a lot of black (black dresses and black pumps)
Do you like Alexandra's style?
We think she should wear more colors. Her pale skin will look amazing with bright and vibrant hues. We're actually hoping that she will be more adventurous with her sartorial choices now that she is in the spotlight. That's not to say, however, that she didn't have her standout fashion moments. Because she did. We can count them with only one hand, but they were enough to show the world that Alexandra's got great style potential. Check out her hottest looks so far:
Classic Nude Round-Toe Pumps
At the photo call for 'Percy Jackson' in Italy last year, Alex took our breaths away when she slipped into color-filled separates that included a green lace top and a gorgeous floral skirt. She appropriately punctuated the mix with a pair of nude round-toe pumps.
Alexandra Daddario at the photo call for 'Percy Jackson: Sea of Monsters' at the Giffoni Festival Experience in Italy on July 23, 2013
Fierce Cutout Booties
Alex earned a lot of nods when she attended the 2013 Teen Choice Awards in a mod color-blocked dress finished with seriously fierce cutout booties from Jimmy Choo. Orange-red-painted lips that matched her dress were the finishing touch to her ensemble.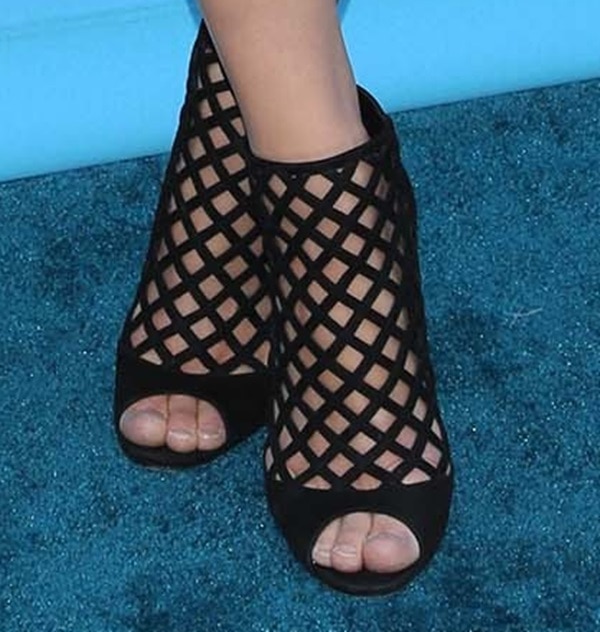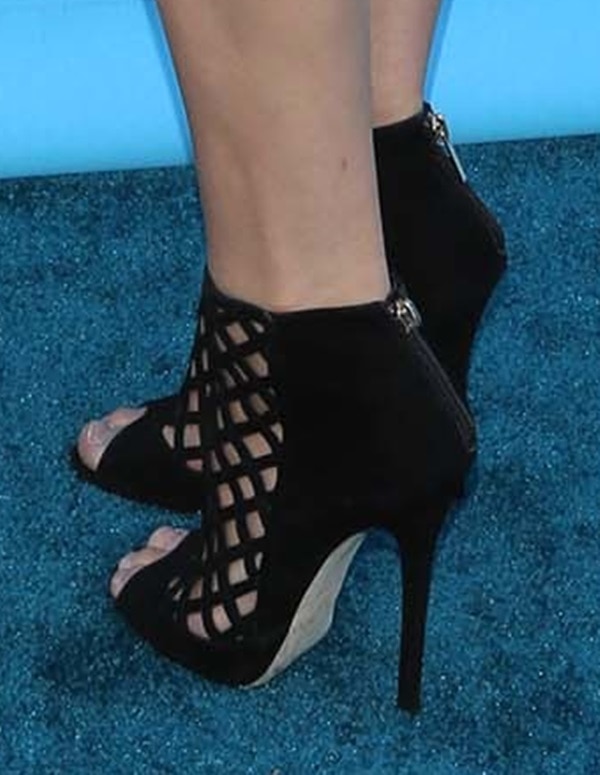 Alexandra Daddario at the 2013 Teen Choice Awards at Gibson Amphitheater in Los Angeles on August 11, 2013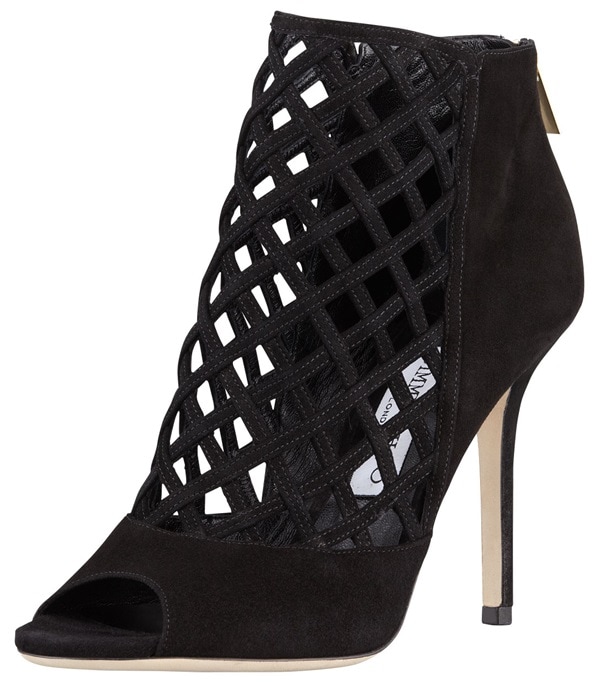 Jimmy Choo "Drift" Cutout Booties, $995
Yellow Ankle-Strap Pumps
During New York Fashion Week in September, the young lady got everyone's attention when she attended the Marissa Webb shows in a prim-and-proper frock that was unexpectedly finished with bright neon yellow ankle-wrap heels. We wonder where she scored her pumps; any ideas?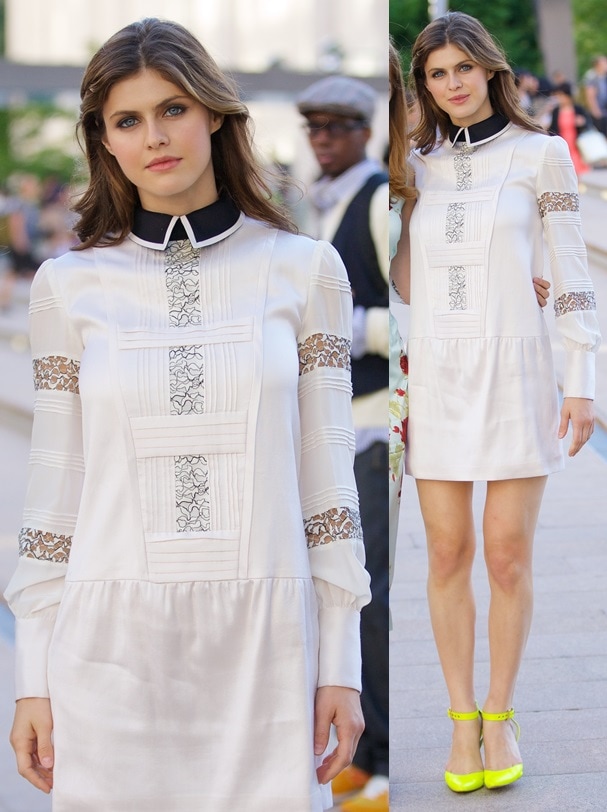 Alexandra Daddario on day 1 of New York Fashion Week in New York on September 5, 2013
Doesn't she look better in colored or at least light-colored pieces? Black is good, but a variety is always better. By the way, if you're interested in grabbing one of Alexandra's hand-picked black pumps, go purchase the Jimmy Choo "Alias." They are covered in lace and feature a pointed silhouette that is perennially sexy. She wore these heels to the InStyle Summer Soiree last year.
Jimmy Choo "Alias" Lace Cap-Toe Pumps, $695
Credit: KIKA / Apega / FayesVision/ WENN