When a second season of "Gilmore Girls: A Year in the Life" failed to materialize due to poor reviews, Alexis Bledel wasted no time taking on other projects.
The actress quickly moved on to Hulu to take on a new role: That of a handmaiden. Her performance earned the American actress her first Emmy Award nomination and win in the 2017 Creative Arts ceremony in the category of Outstanding Guest Actress in a Drama Series.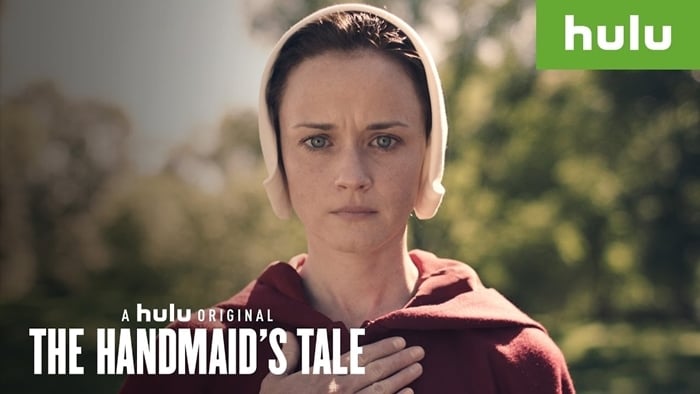 Alexis Bledel appears as Dr. Emily Malek Ph.D. / Ofglen / Ofsteven / Ofroy / Ofjoseph in the Hulu drama series The Handmaid's Tale
Alexis took on the role of Dr. Emily Malek Ph.D. / Ofglen / Ofsteven / Ofroy / Ofjoseph, a rebellious handmaid in "The Handmaid's Tale," a dystopian series based on Margaret Atwood's novel of the same name that you can buy on Amazon.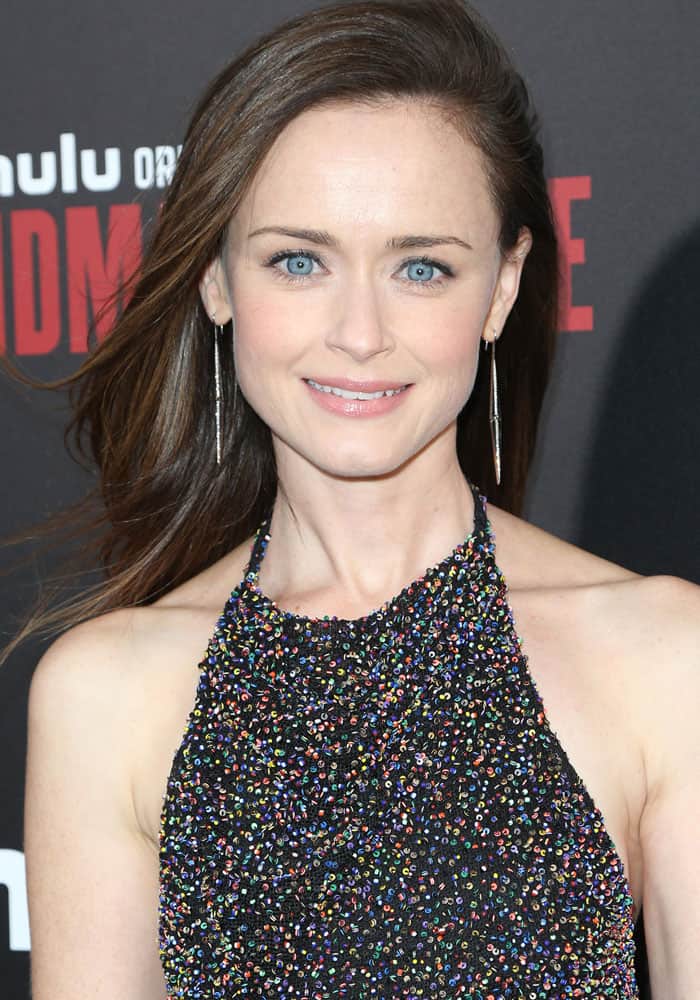 Actress Alexis Bledel attends the Los Angeles premiere of Hulu's The Handmaids Tale on April 25, 2017, at the ArcLight Dome in Hollywood, California
In the dystopian tragedy web television series created by Bruce Miller, she plays a lesbian character who manages to escape Gilead for good at the start of season 3. Now a refugee in Canada, the former university lecturer in cellular biology tries to pick up the pieces of a broken life.
Bledel spoke to E! News about Emily's new journey. "Yeah, what does she do with it? That's sort of a huge question for her," she says.
"It's not being kind of aggravated or triggered in the same way anymore, but she's still used to reacting in that way, with anger, so she has to learn to be a gentle person again with herself, with others. And that's incredibly challenging when you've been through what she's been through."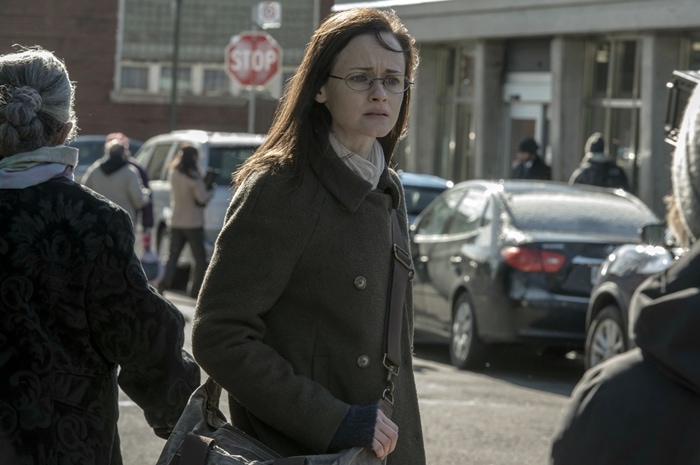 Emily (Alexis Bledel) of The Handmaid's Tale makes it to Canada at the start of season 3
On March 16, 2020, Elisabeth Moss confirmed that The Handmaid's Tale has shut down production on its fourth season amid fears over the coronavirus pandemic.
"We shut down production of season 4 in order to preserve the health and safety of our cast and crew and join the world in an attempt to flatten the curve," Moss wrote on Instagram.
"This show is my life and this cast and crew is my family. Nothing is more important than making sure they and everyone around them is safe."
"We hope to be back in production as soon as it's safe to do so," she concluded. "In the meantime stay safe and healthy and take care of yourselves. So much love from our family to yours."
Alexis Bledel wearing a crystal-embellished Temperley London Resort 2020 dress, Chloe Gosselin shoes, a Judith Leiber clutch, and Cartier jewelry at the 2020 Screen Actors Guild Awards at the Shrine Auditorium in Los Angeles on January 19, 2020
In June 2019, Bledel spoke to Bazaar about Emily's dangerous escape and "incredibly difficult" reunion with her wife (Clea Duvall).
Emily is sort of fearful. I think this is the first time I experienced her being really fearful. She was scared of physical harm before, and it made her physically defensive, but now she's fearful on such a personal level that she's not going to be understood by Sylvia, and that there's really no way for Sylvia to understand what she's been through, or to understand some of the choices she made. And she, herself, is reevaluating the choices she made. In this different environment, she has a new perspective that's still falling into place. And it's just as hard for Sylvia as it is for Emily on some level to always fight for that connection as they come back together. They both have to want that so much for it to work, because it's incredibly difficult.
Alexis puts a new twist to the classic LBD in a beaded Cushnie et Ochs dress
Attending the outdoor premiere of her upcoming show The Handmaid's Tale in April 2017, Alexis put a new twist to the classic LBD with a fully-embellished Cushnie et Ochs dress.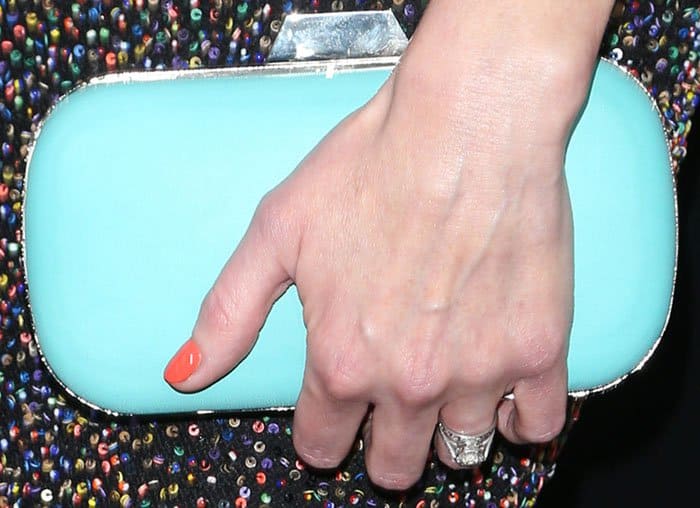 Alexis Bledel inserts a pop of color into her outfit with a tiffany blue Lili Radu clutch
What seemed like a simple halter dress actually gave off the impression of a million stars with its intricately hand-beaded details.
Alexis Bledel shows off her sexy feet in Schutz sandals
The actress added some color to her look with her bright orange manicure and pedicure.
Alexis shows off her bright orange pedicure in yellow heels
Alexis emphasized this detail with a tiffany blue clutch by Lili Radu and a pair of Schutz "Cadey Lee" sandals in bright yellow.
Alexis Bledel channels summer in a bright yellow pair of Schutz "Cadey Lee" sandals
Alexis talked about her latest role, saying her handmaiden character wasn't as afraid as she probably should have been.
The actress garnered praises for seamlessly bringing her character to life. Alexis said she kept the Ofglen in mind throughout most of her days on set.
Alexis shows off her slim physique in her Cushnie et Ochs dress.
You can purchase Schutz's "Cadey Lee" sandals in different colors at Zappos and Nordstrom.
Schutz "Cadey Lee" sandals, $57 – $170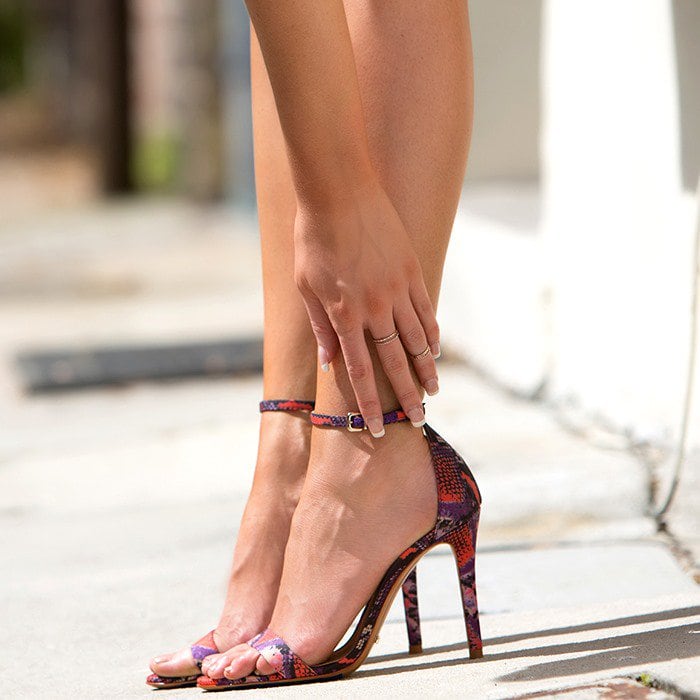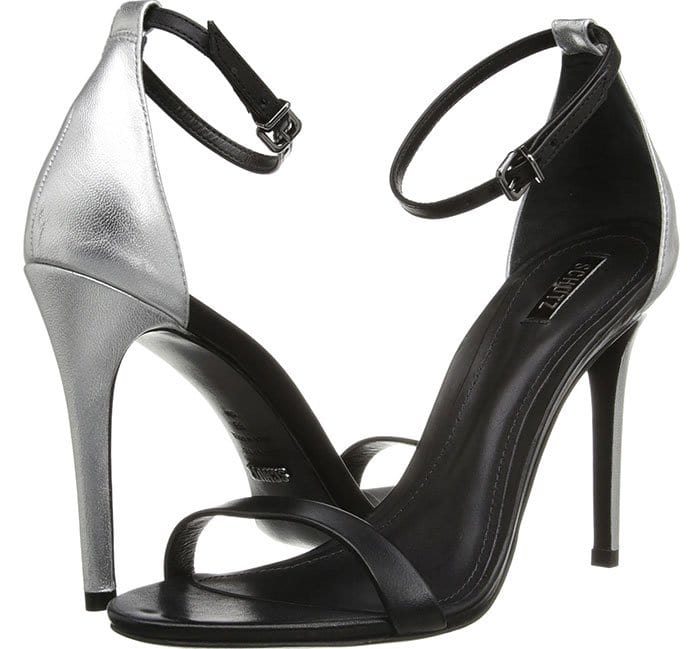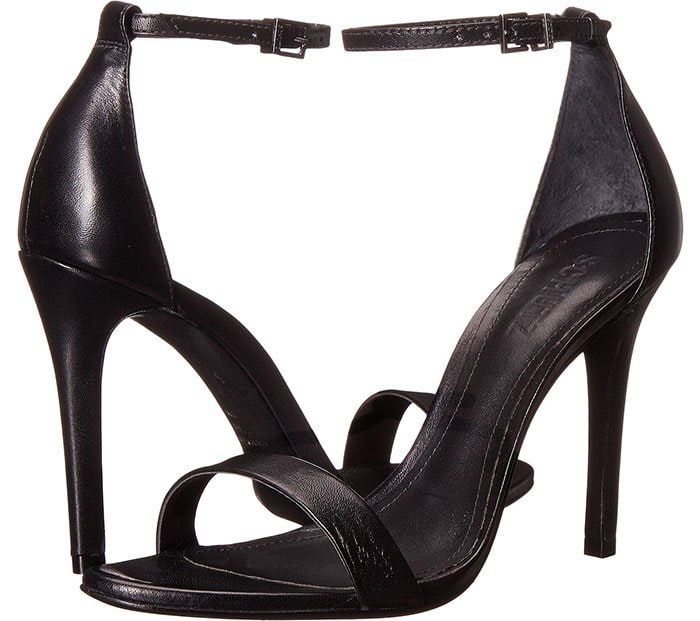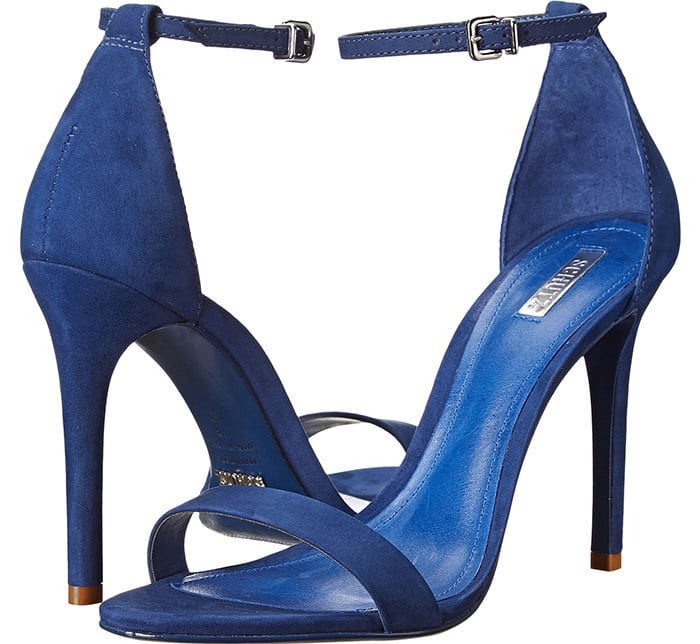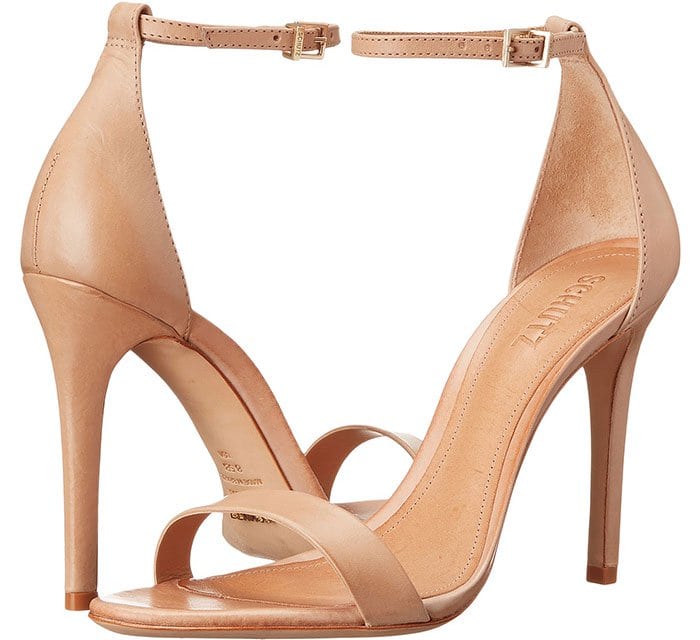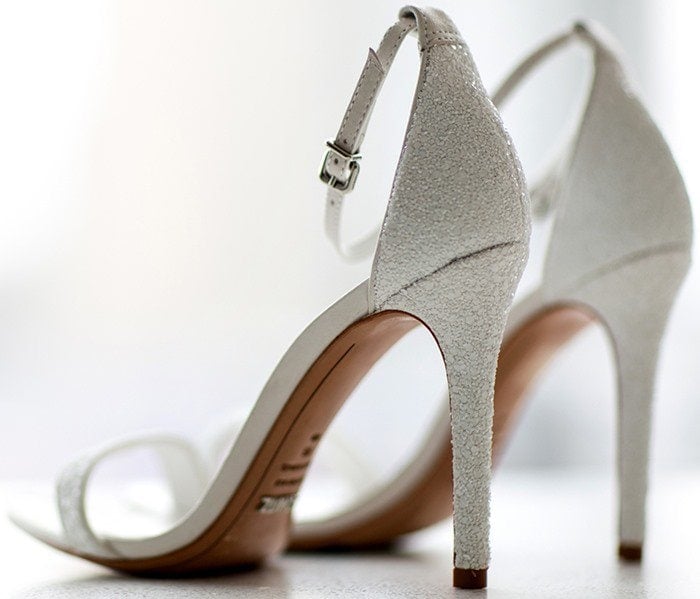 Credit: FayesVision / WENN / Adriana M. Barraza