Move over, Rachel Ray and Giada de Laurentiis – Hollywood has a new beauty who knows her way in the kitchen (plus the fact that she's been kicking butts throughout her career kind of helps, too).
Ali Larter has revealed her prowess for all things food, revealing that her love for the craft came from her grandfather, who taught her all about good food as she was growing up in New Jersey.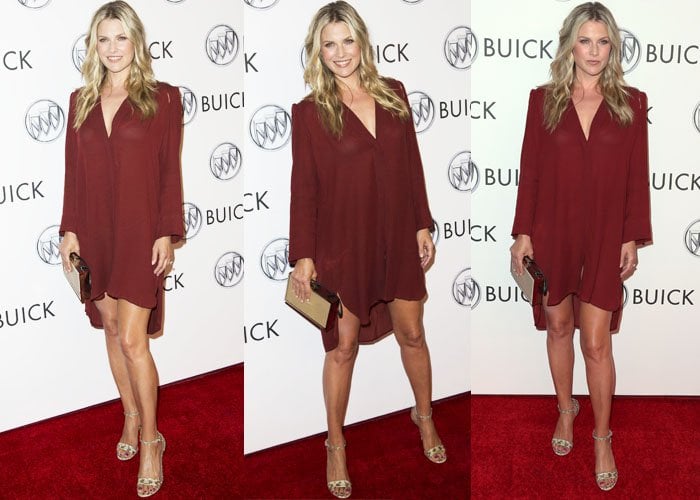 The 39-year-old took a break from her kitchen revelry and relaxed at Buick's 24 Hours of Happiness event.
Ali was seen wearing a tee dress which she paired with a red rectangular clutch. The actress showed off her long legs in a pair of snakeskin ankle strap heels.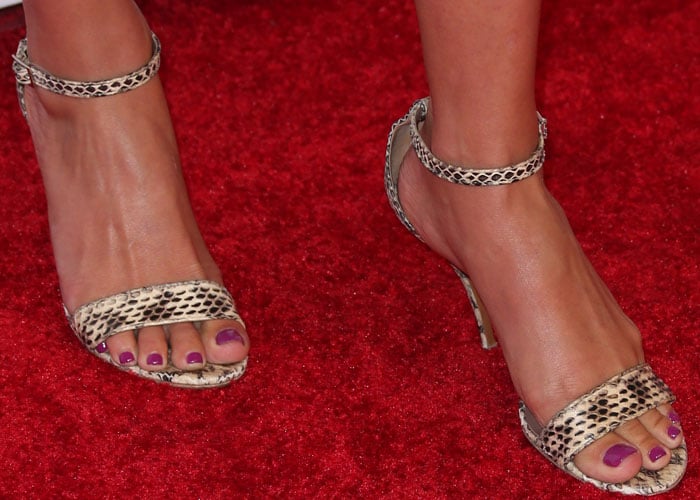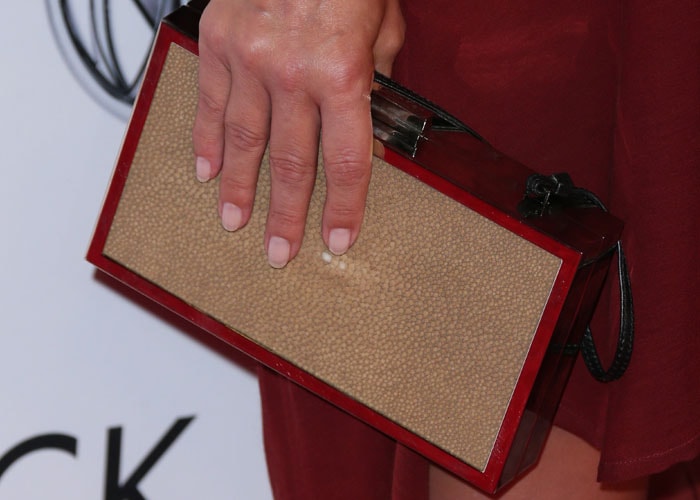 Ali Larter attends the  Buick 24 Hours of Happiness Test Drive launch event at the Ace Museum in Los Angeles on July 22, 2015
Ali Larter uploaded a photo of her at the Buick 24 Hours of Happiness event on her Instagram page
If you don't believe that this crime-fighting beauty actually does a lot of hunger-saving in the kitchen, check out her snaps for yourself: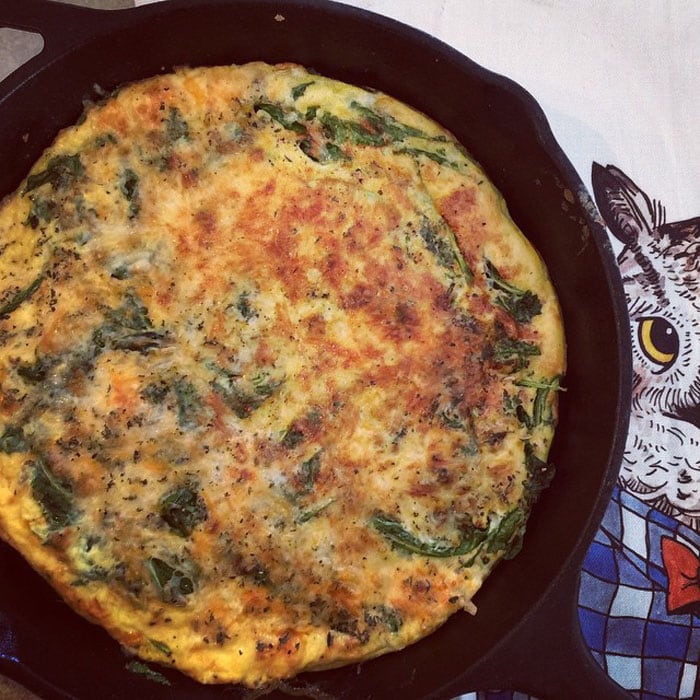 Ali Larter regularly uploads photos of her kitchen revelry on her personal website
Ali Larter isn't one to shy away from reusing her items in the closet on red carpets, so we are sad to say that her heels have long been cleared out from digital shelves.
Check out our other finds below:
3. 1 Phillip Lim Martini Snake-Embossed Sandal, $495
Saint Laurent Jane Ankle Strap Sandal, $895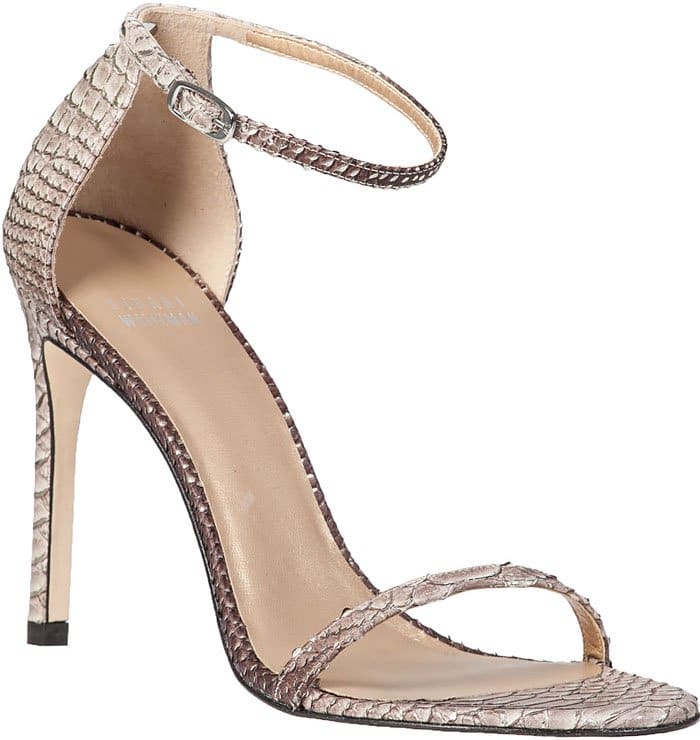 Stuart Weitzman Nudistsong in Taupe Snake, $398
Credit: Maximo TV's YouTube Account / Ali Larter's Instagram Account / Brian To / WENN