Saoirse Ronan finally revealed how to pronounce her name, and now, Alicia Vikander is quick to follow in her footsteps. The woman taking the awards season by storm stopped by the ABC Studios to school Jimmy Kimmel on how to properly pronounce her name.
Alicia wore a black dress underneath a Ragdoll LA silk kimono, which she paired with a lace choker from the same brand. She also sported rings by TWELVEoTWO by The 9th Muse and Cynthia Rybakoff, bracelets by BECK Jewels and a pair of Louis Vuitton "Artful" sandals.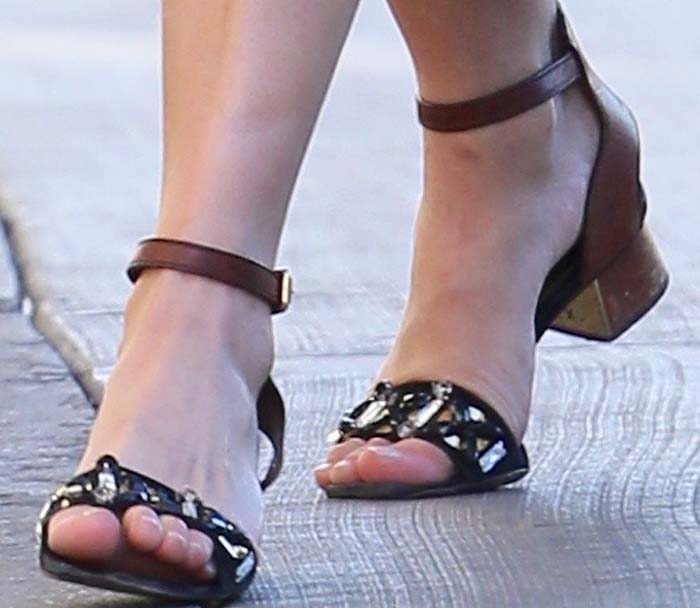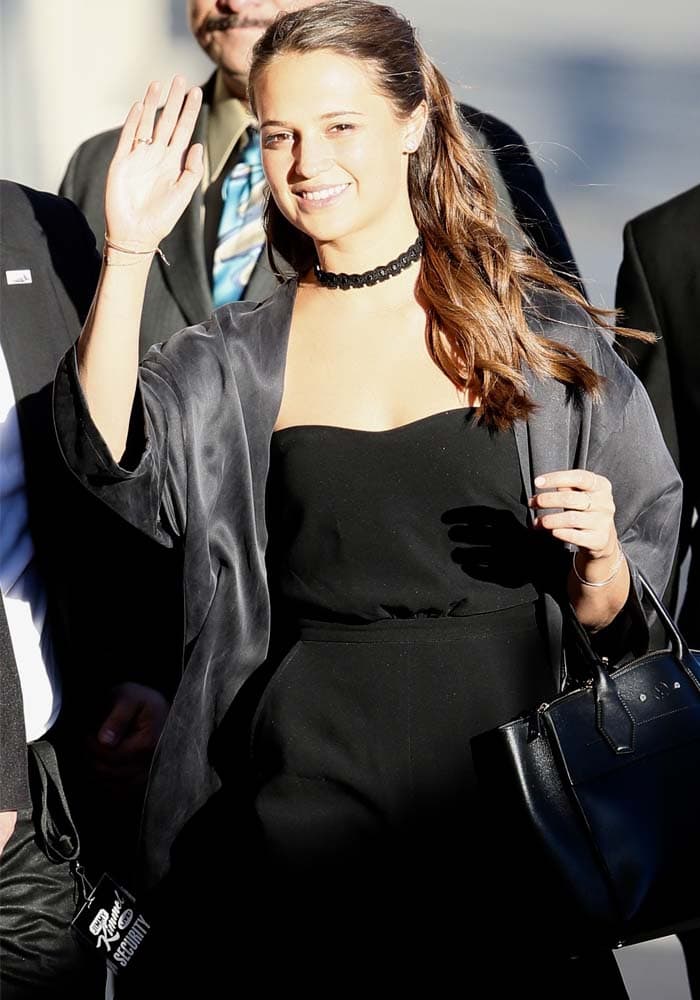 Alicia Vikander seen arriving at the ABC studios for "Jimmy Kimmel Live!" in Los Angeles on February 9, 2016
Jimmy Kimmel still didn't get it right the first time, even after Alicia's lessons. Oh, and don't even try to figure out what the Swedish pronunciation of Alicia's name is.
Get the exquisitely embellished Louis Vuitton "Artful" sandals at Louis Vuitton.
Louis Vuitton 'Artful' Sandals, $1,140 at Louis Vuitton
Credit: Michael Wright / WENN