Alicia Vikander achieved global recognition for her role as Ava, an artificial intelligence, in Ex Machina, a 2014 science fiction psychological thriller film written and directed by Alex Garland.
Her impressive performance as a female humanoid robot named Ava earned her Golden Globe Award, BAFTA Award, Empire Award, and Saturn Award nominations, plus several film critic award wins, for Best Supporting Actress.
Alicia Vikander was 24-years old when starring as artificial intelligence Ava in Alex Garland's directorial debut Ex Machina
"Three trans women came up to me separately to tell me they had felt such a connection with Ava in Ex Machina, and her dream of finally coming to full female fruition," Vikander told The Guardian in December 2015 about reactions to her role in the movie.
"They had all cried; one said she was very emotional during the scene where Ava finally puts her skin on for the first time. I hadn't really made that connection, yet that was very much what I felt when I did that scene. That longing."
Actress Alicia Vikander wears an embroidered Elie Saab Fall 2012 Couture dress at the Oscars at Hollywood & Highland Center on February 24, 2013, in Hollywood, California
Principal photography for Ex Machina began on July 15, 2013, when Vikander was 24-years-old. It was shot over four weeks at Pinewood Studios and two weeks at Juvet Landscape Hotel in Valldalen, Norway. She turned 25 on October 3, 2013.
When the film premiered in December 2014, Alicia Vikander had turned 26.
If you were Alicia Vikander, and you were on the verge of breaking out into superstardom with leading roles such as in the film "Danish Girl", who would you be kissing on New Year's Eve?
Alicia Vikander wears her hair down at the 27th Palm Springs International Film Festival Gala held January 2, 2016, at the Palm Springs Convention Center in California
Of course, none other than your already larger-than-life celebrity boyfriend, Michael Fassbender.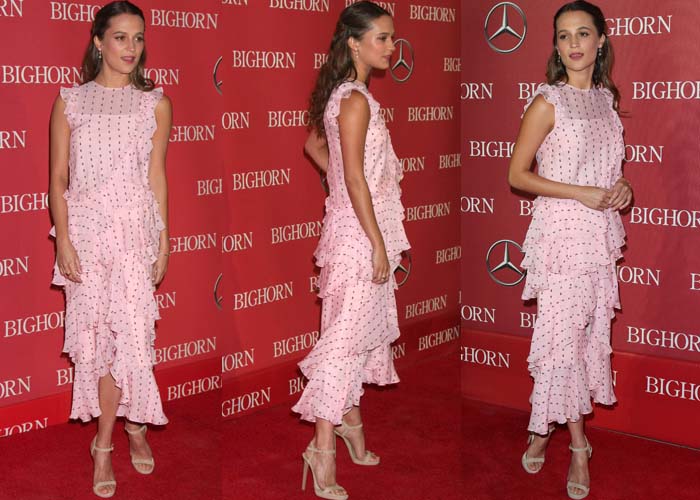 Alicia Vikander wears a ruffle-laden dress from Erdem on the red carpet
In January 2016, Alicia arrived on the red carpet of the Palm Springs International Film Festival Awards, where her boyfriend bagged the International Star Award.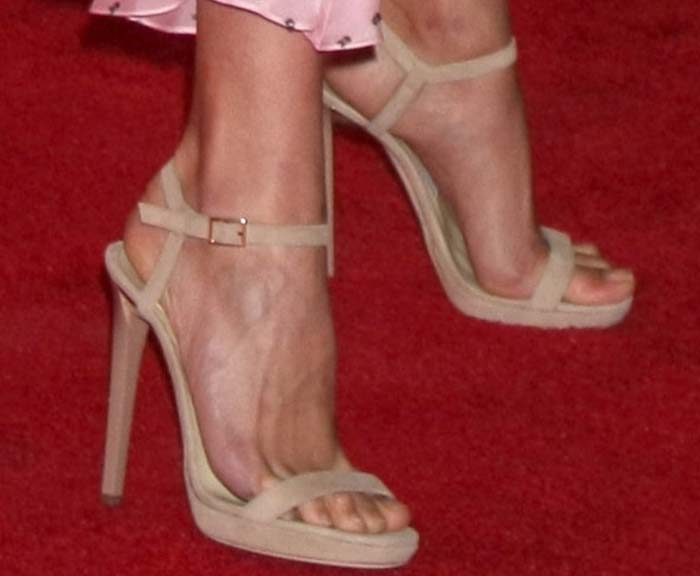 Alicia Vikander's feet in Jimmy Choo heels
Alicia wore a ruffle-laden dress from Erdem, which on other people could have been disastrous, but it looked quite lovely on her. The then 27-year-old matched the frock with the "Claudette" heels from Jimmy Choo.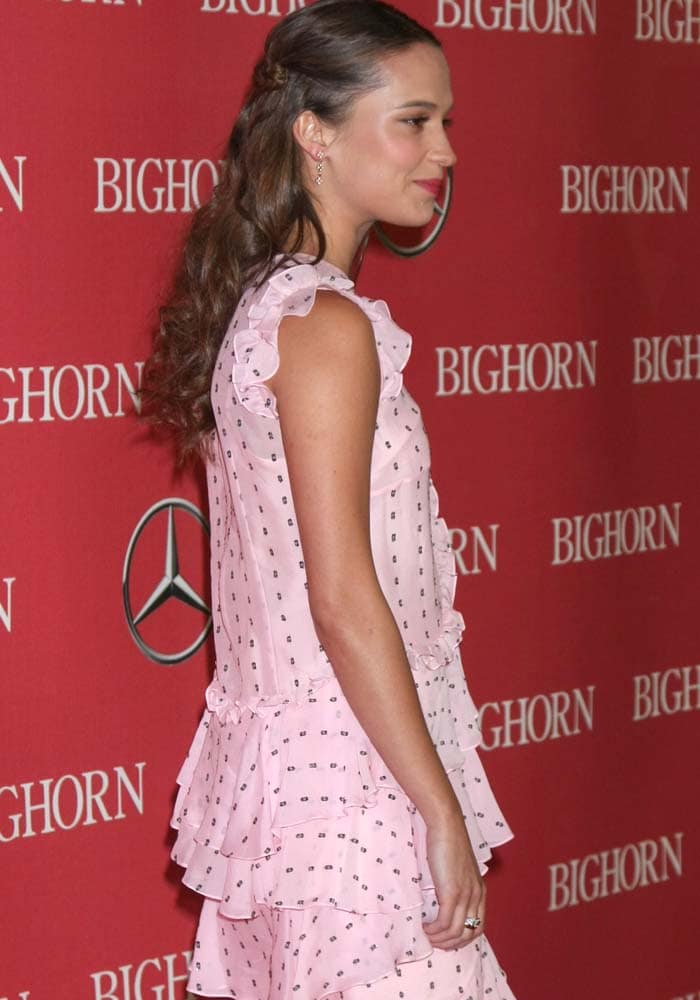 Alicia Vikander wears a pink Erdem dress on the red carpet
The "Danish Girl" star was given the Rising Star Award. Alicia and Michael walked the red carpet separately, but that didn't stop Alicia from telling E! News about the lovely New Year's Eve she spent with her boyfriend.
We're honestly a bit iffy about the nude heels with the pink Erdem dress, but Alicia didn't fare too badly with this look overall. Grab the Jimmy Choo "Claudette" heels over at Net-A-Porter and Nordstrom.
Jimmy Choo "Claudette" Ankle-Strap Platform Sandals, $850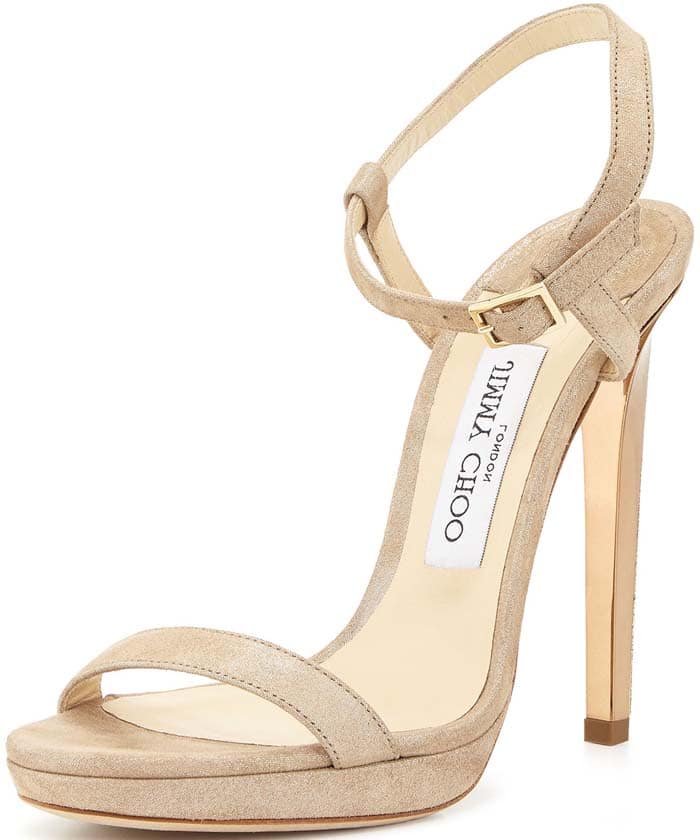 This towering pair is set on the label's new sculptural heel that gives the illusion of added height
Jimmy Choo lamé glitter fabric platform ankle-wrap sandal
Jimmy Choo's 'Claudette' sandals have been made in Italy from sumptuous beige suede and flecked with gold for a subtle shimmer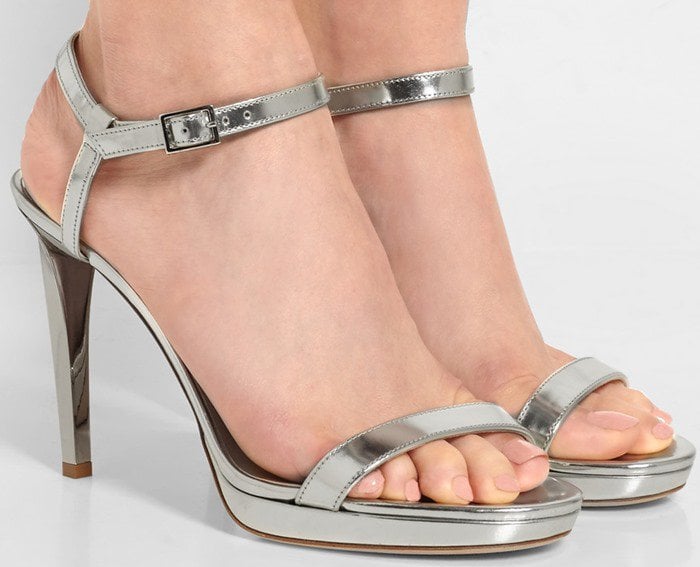 Jimmy Choo's 'Claudette' platform sandals are crafted from glossy silver mirrored-leather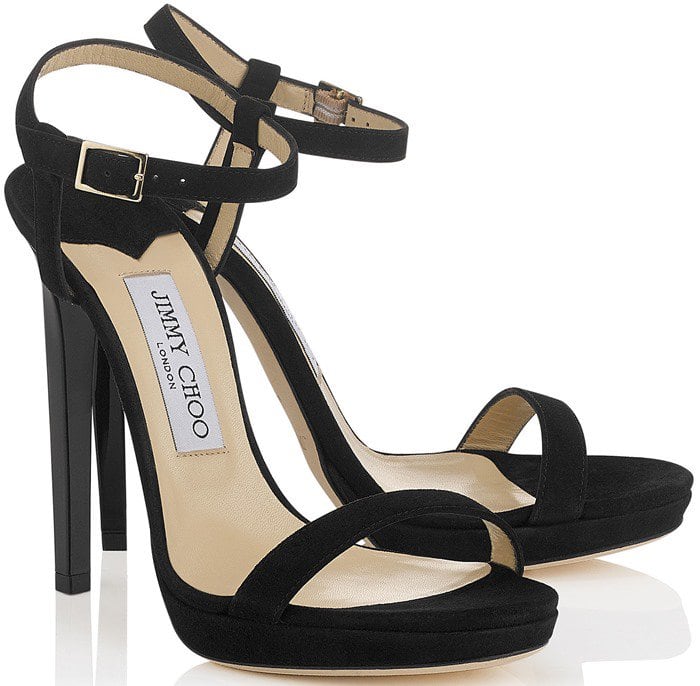 Simple and elegant, Jimmy Choo's 'Claudette' platform sandals will never go out of style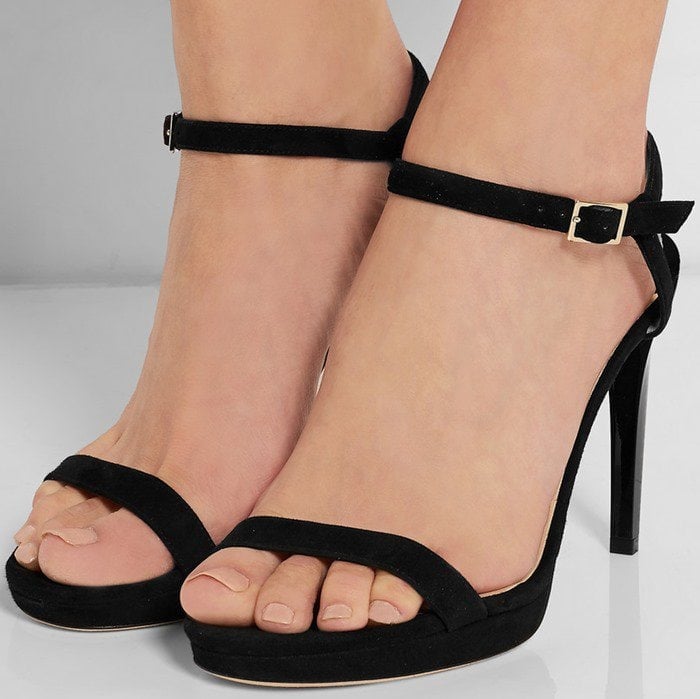 This sumptuous black suede pair has a vertiginous heel that's trimmed in gold to give the illusion of extra height
Credit: Apega / FayesVision / Nicky Nelson / WENN / Adriana M. Barraza