Is another celebrity about ready to join the mommy movement in Hollywood? With pregnancy and motherhood among Hollywood celebrities suddenly romanticized by the media, it's no wonder that more actresses are jumping onto the bandwagon instead of hiding out or delaying having children for the sake of their career, as was in the past.
Funny girl Amanda Seyfried is the latest to express her desire to have a litter of her own, which we assume she envisions with current beau Justin Long, in about four or five years. Can you say Hollywood comedic family?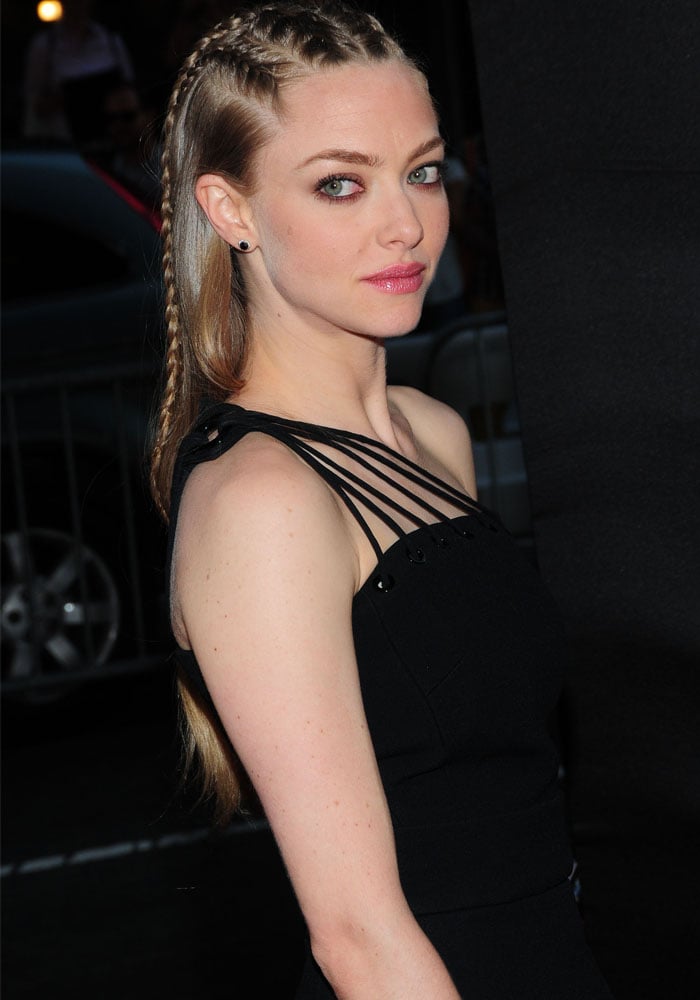 Amanda graced the New York premiere of 'Ted 2' in a strappy little black dress by Mugler, which she paired with the current it shoes, Christian Louboutin "Toerless Muse" pumps that we've also spotted on Kendall Jenner and Zoe Saldana.
What is most noticeable about this look is perhaps Amanda's bordering-on-outrageous cornrows.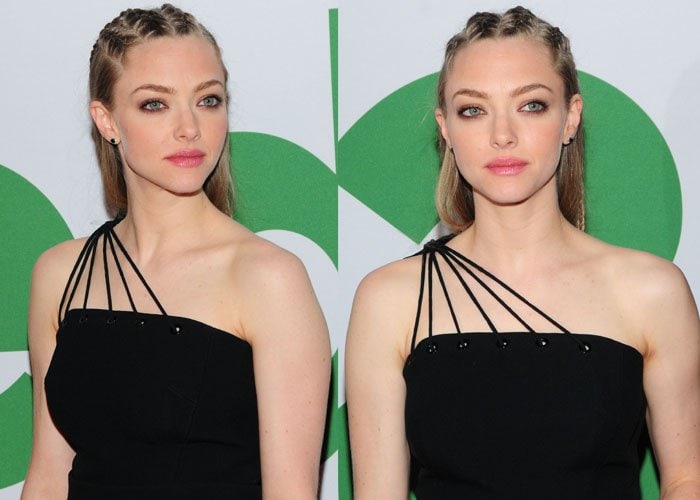 While we appreciate a little bit of experimentation on the red carpet, we'll have to file this creation by Seyfried's hairstylist Renato Campora under the failed ones.
Coming from the worldwide 'Jurassic World' fever, Amanda's cornrows just reminds us of a dinosaur's scaly back.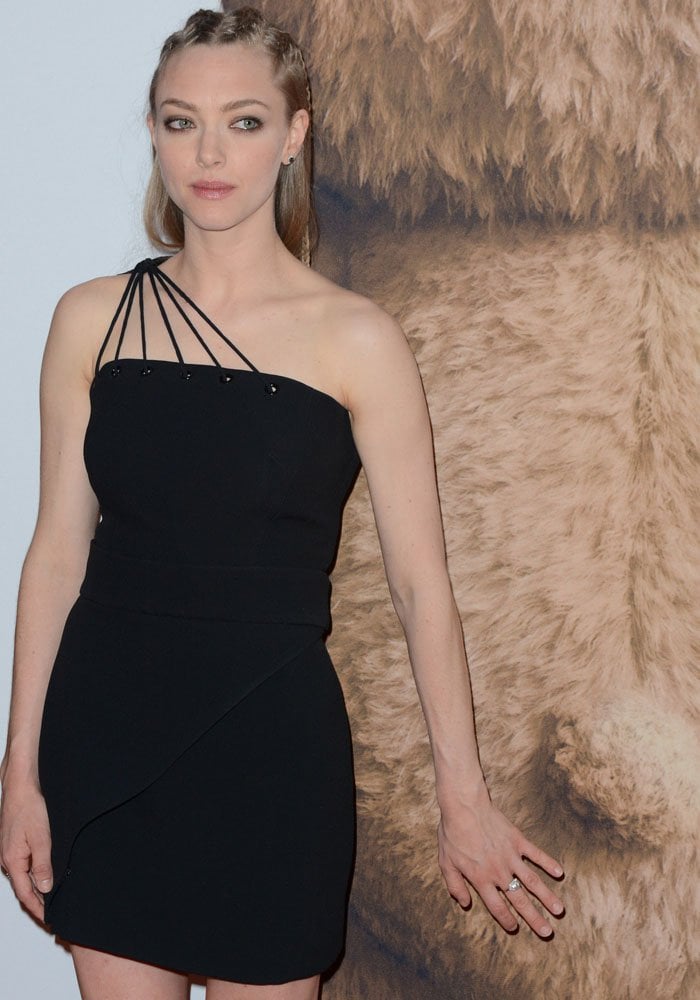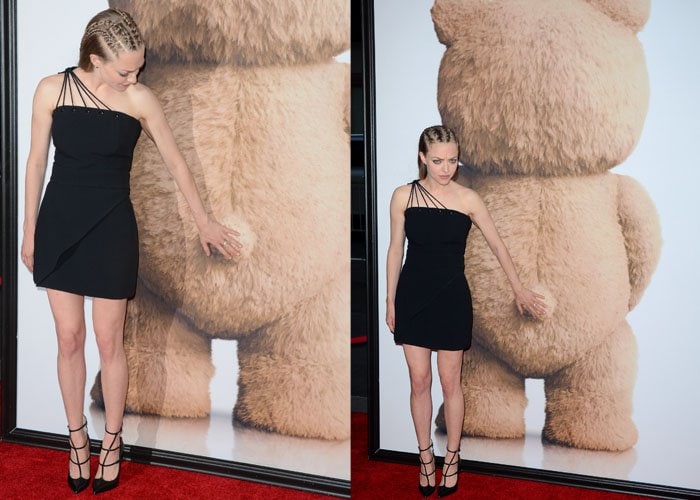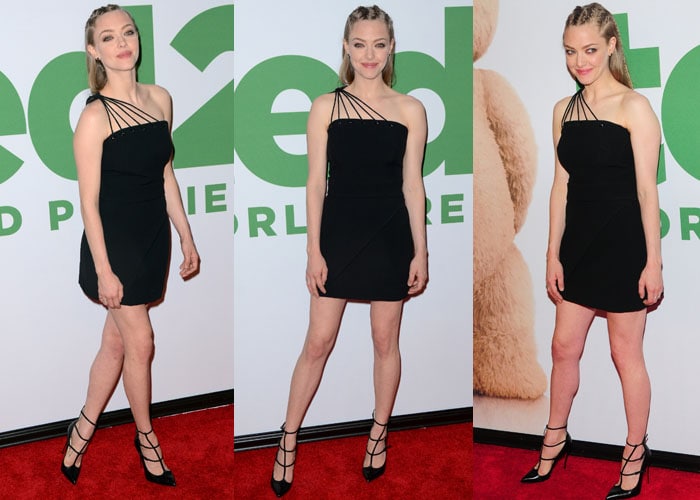 Amanda Seyfried completed her ensemble with Toerless Muse pumps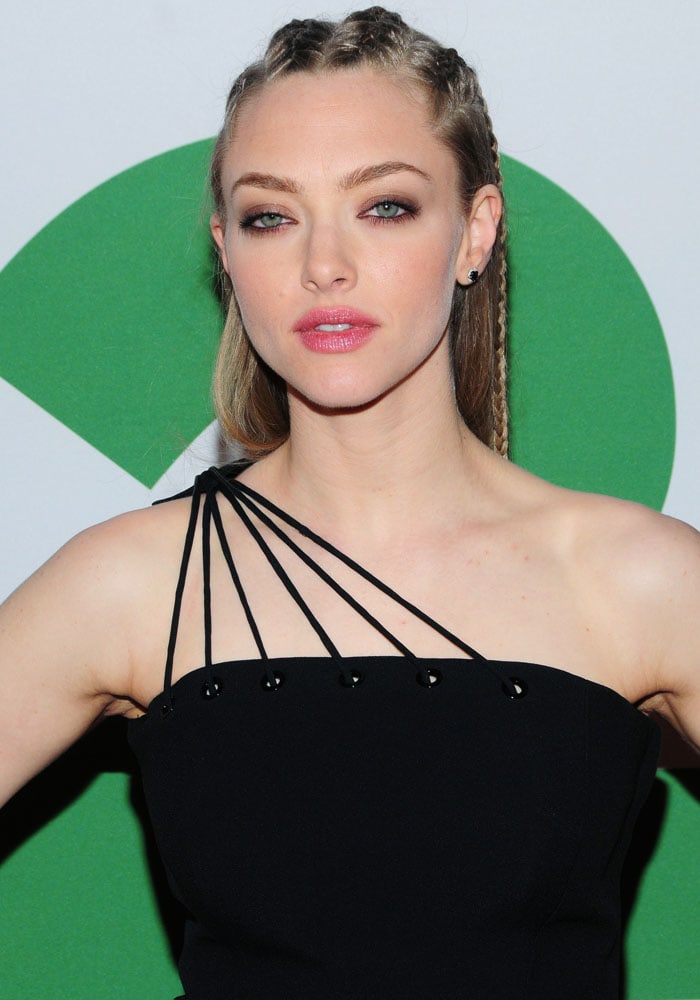 Amanda Seyfried's hair was styled by Renato Campora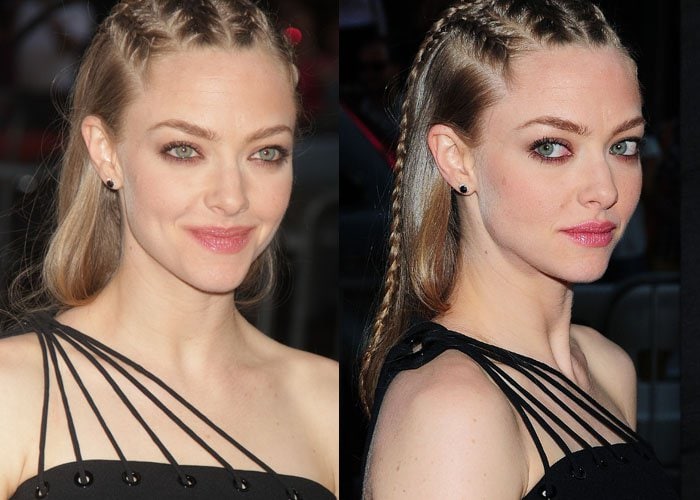 Amanda Seyfried's bordering-on-outrageous cornrows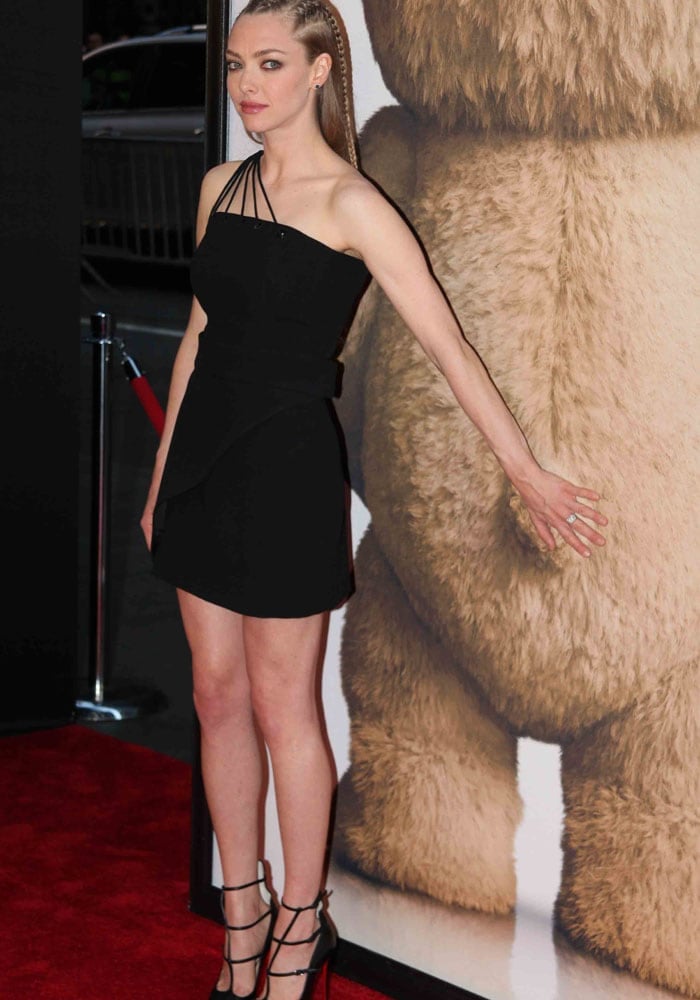 Amanda Seyfried flaunts her incredible legs in a strappy little black dress by Mugler
Amanda Seyfried arriving at the premiere of "Ted 2" at the Ziegfeld Theatre in New York City on June 24, 2015
Despite the middle straps going a bit berserk, oftentimes looking awkwardly out of place, this Toerless Muse pair by Christian Louboutin is pretty hot.
Christian Louboutin Toerless Muse Pumps in Black, $995 at Saks Fifth Avenue
Credit: Ivan Nikolov / Dan Jackman / WENN