Amanda Seyfried may not believe in marriage, stating that one does not need to be married to start a family nowadays anyway, but she does believe this: her dog, Finn, is her soulmate. Yep, you read that right. The 29-year-old claims that, as weird as it may sound (and it is), Finn gives her unconditional love and keeps her grounded.
Um, okay.
The actress was spotted taking Finn around New York while running errands.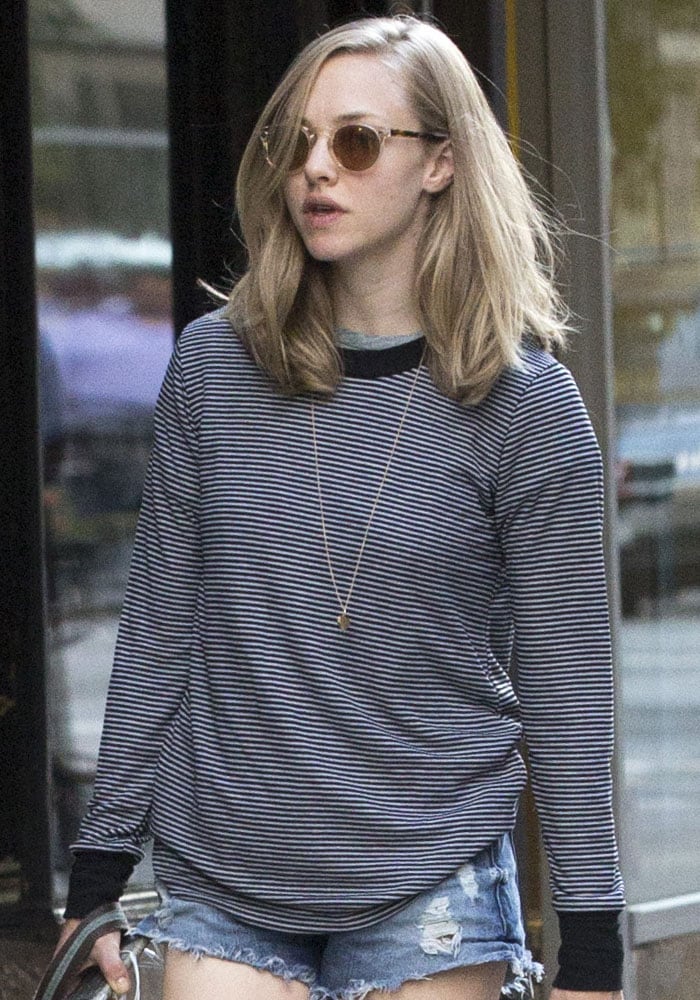 Amanda Seyfried in a long-sleeved striped top and denim cutoffs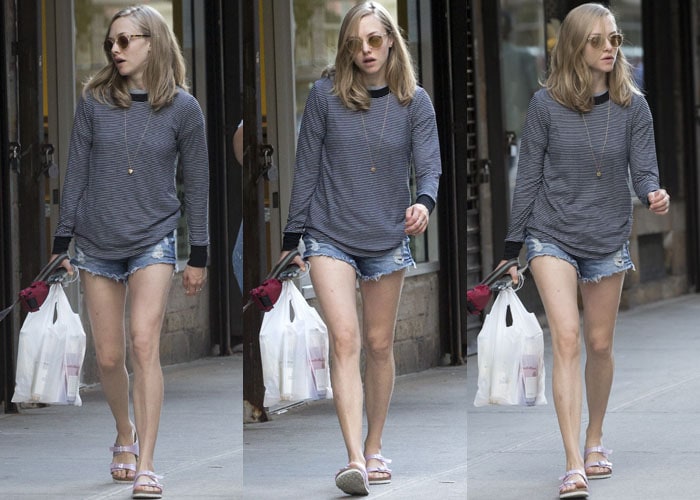 Amanda Seyfried completed her casual ensemble with pink Birkenstocks
The 29-year-old loves her pooch so much that they even set up a Twitter account for him – and yes, he actually tweets; just not as often as Amanda does. Probably in between digging up random things in the garden and chasing the neighborhood cats.
Amanda was photographed in a long-sleeved striped top, denim cutoffs, and pink Birkenstocks. To get Amanda's two-toned sandals, click your way over to Amazon.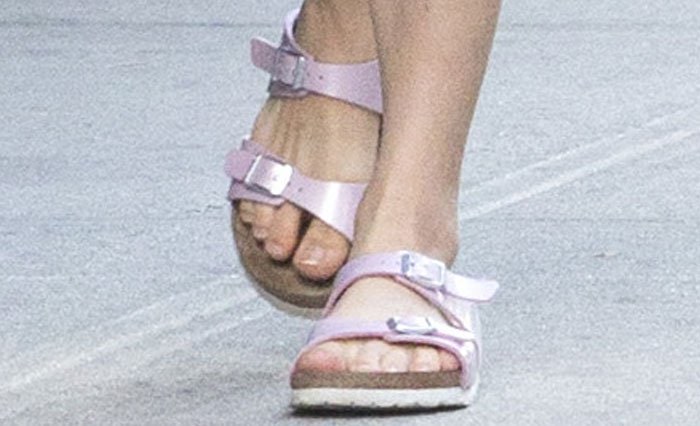 Amanda Seyfried's two-toned Birkenstocks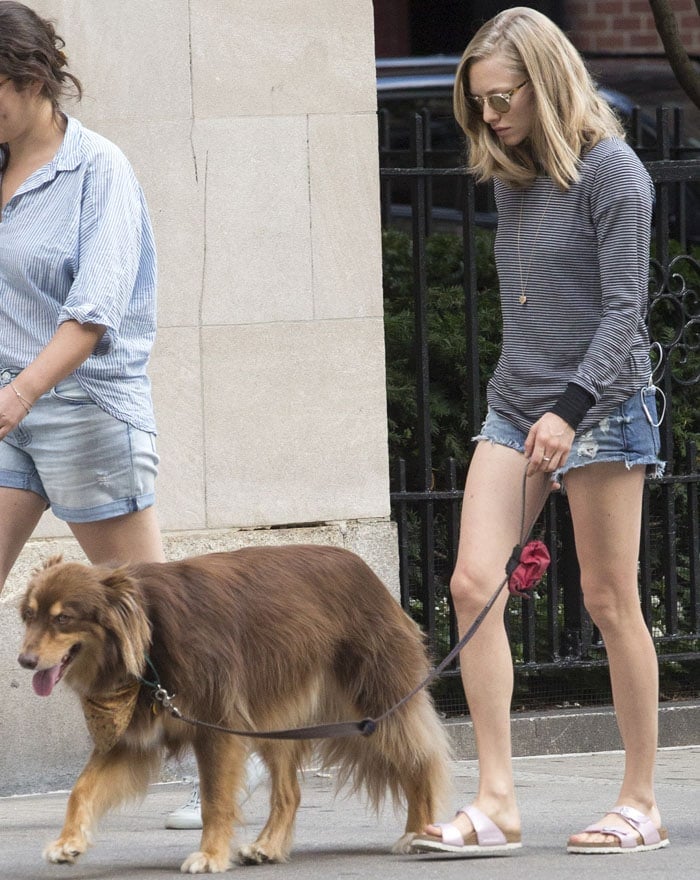 Amanda Seyfried walks her dog Finn in New York on August 27, 2015
We have never before seen pink Birkenstocks, but this effeminate version is starting to grow on us.
Birkenstock Pearly Rose "Sydney" Sandals in Pink, $76.03 – $110.42 at Amazon
Credit: WENN