Having just dealt with a major disrespect where Giuliana Rancic said that the locs she wore to the Oscars looked like they smelled like "patchouli oil or weed," Zendaya Coleman has got her controversy-dealing skills honed.
The 18-year-old summoned some of those skills when haters on Twitter called her parents ugly. Using a picture of Zendaya with her mom and dad, Claire Stoermer and Kazembe Ajamu, the internet trolls subtly threw shade at Mr. and Mrs. Coleman with the caption, "they made a gorgeous ass child lol."
Never one to take something like that down, Zendaya immediately came to the defense of her parents when the negative comments started piling up. What she came up with is the perfect response below.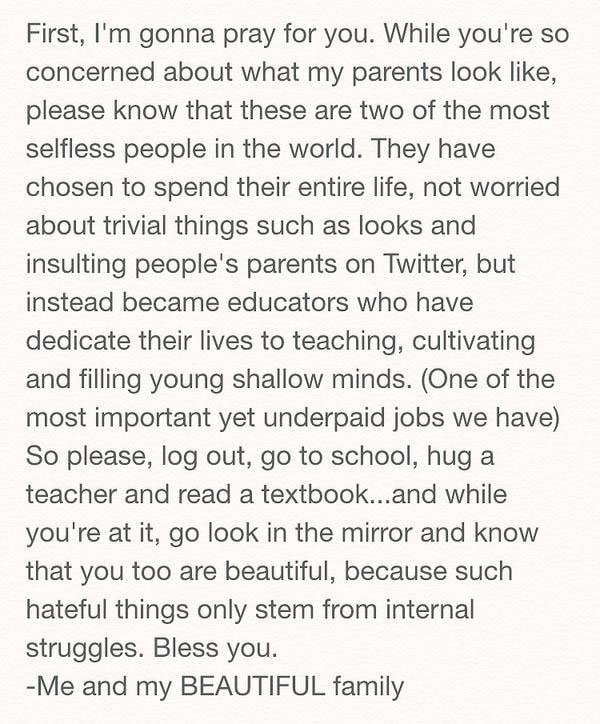 Zendaya shutting down hateful comments from internet trolls who called her parents ugly with this response she posted on Twitter on August 22, 2015 (Credit: Zendaya's Twitter)
"I'm gonna pray for you," the teen started. "Please, log out, go to school, hug a teacher and read a textbook…." she advised, "and while you're at it, go look in the mirror and know that you too are beautiful, because such hateful things only stem from internal struggles. Bless you."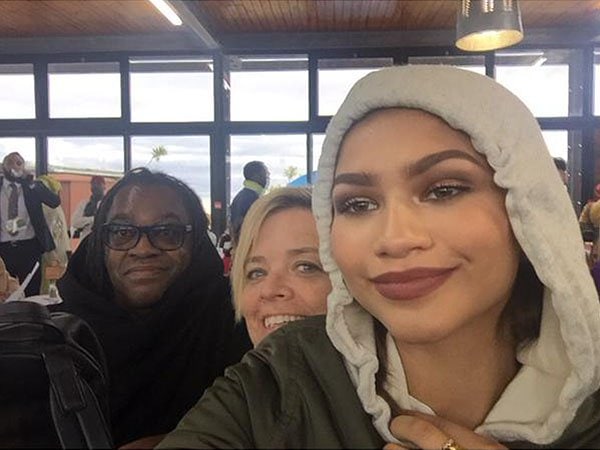 Zendaya with her parents in a picture she shared on her Twitter account on August 22, 2015 (Credit: Zendaya's Twitter)
Zendaya then shared a selfie of her with her parents, whom she has proudly posed with numerous times on her much-followed social media accounts and on the red carpet.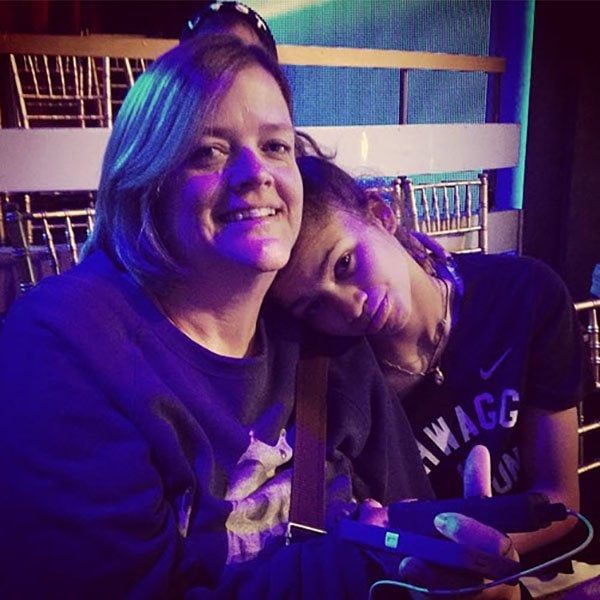 TV show Dancing with the Stars' Instagram pic showing Zendaya leaning on her mom, Claire Stoermer, captioned with "This is what moms are for — a shoulder to lean on after a long morning of rehearsal." — posted on May 12, 2013 (Credit: Zendaya's Instagram)
The night of the whole fiasco, Zendaya was innocently making her way to Taylor Swift's LA concert along with other celebrities such as Nina Dobrev and Hilary Duff.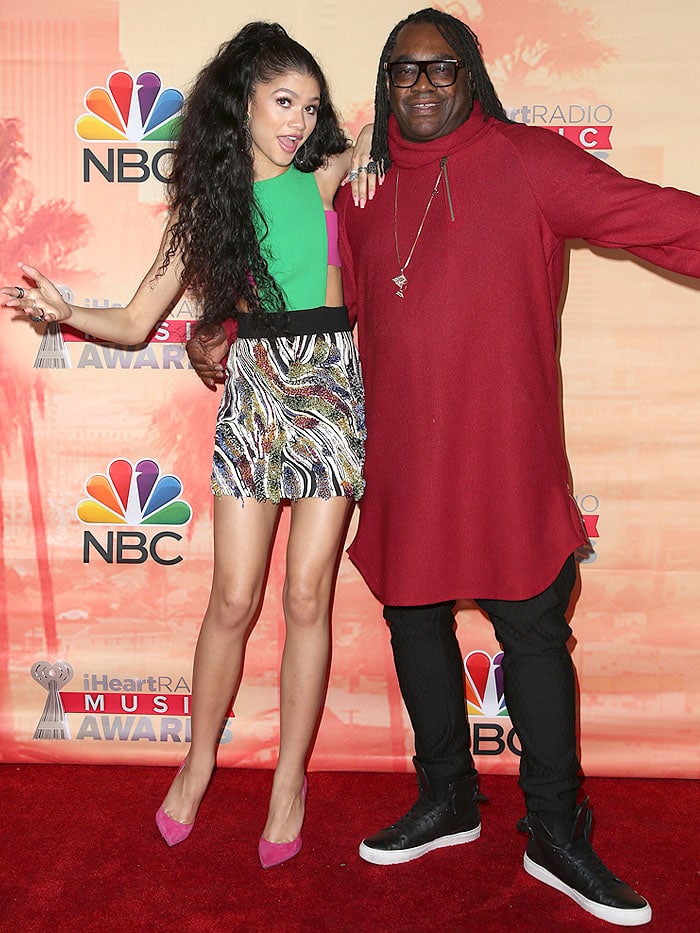 Zendaya posing with her dad, Kazembe Ajamu Coleman, at the 2nd Annual iHeartRadio Music Awards held at The Shrine Auditorium in Los Angeles, California, on March 29, 2015 (Credit: FayesVision / WENN)
Looking straight out from the '90s, the Disney star sported a cropped hooded sweatshirt, super-shredded high-waist jeans, and bright white Adidas "Superstar" sneakers.
While she was jamming to T. Swift and Mary J. Blige that night, little did Zendaya know that internet trolls were already filling up her Twitter with hateful insults. Good thing she knew how to shut that down quickly.
Zendaya arriving at Taylor Swift's concert at the Staples Center in Los Angeles, California, on August 22, 2015
You can order Zendaya's popular Adidas sneakers at Zappos:
adidas Originals "Superstar 2" sneakers, $75