How do they do it?
A mere three months after Keira Knightley gave birth to her daughter Edie Righton, the actress stepped out in New York looking like she didn't just carry another human being inside her for nine months.
Keira Knightley steps out for a walk in Manhattan, New York on August 28, 2015
The 30-year-old is now baby bump-free and looks exactly as she did pre-pregnancy.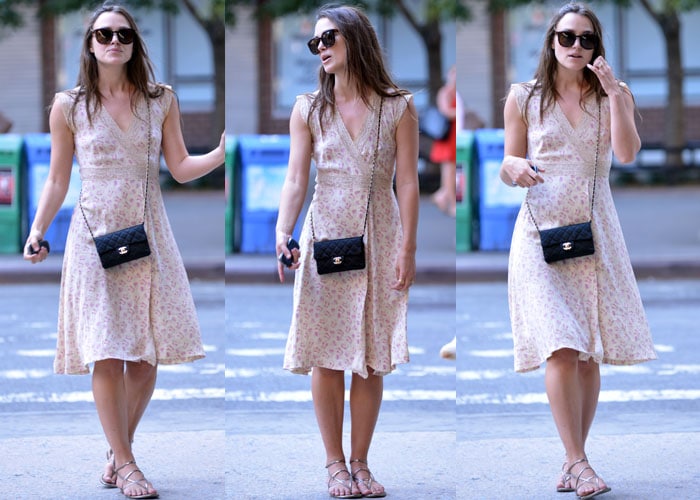 Keira Knightley shows off her post-baby body during a summer stroll
The actress was photographed taking a romantic stroll through the city with her husband, James Righton, as both ignored the trailing paparazzi and fans.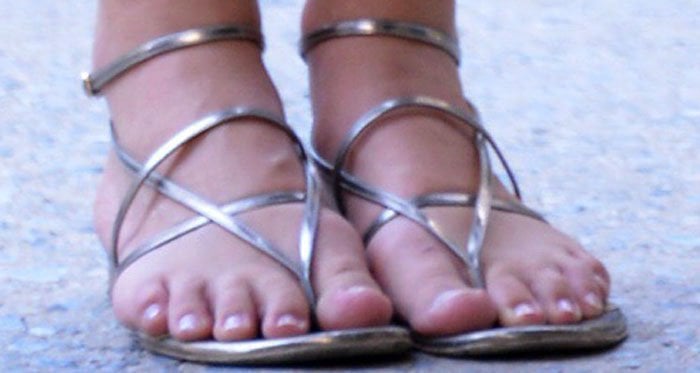 Keira Knightley shows off her feet in silver Sergio Rossi sandals
The Love Actually star left her daughter at home during her walk. Keira has mentioned before that she's a fairly private person, and because of that, she hasn't granted the paparazzi a peek at little Edie Righton.
We're sure she's just as adorable as her mother, though!
Keira Knightley and husband James Righton chat together during their New York stroll
For her stroll, Keira wore a dainty floral summer dress with a Chanel chained purse and her recent staple, the "Shadow" sandals by Sergio Rossi.
Keira Knightley ignores the paparazzi as she pauses on a New York sidewalk
Keira's silver flats have already flown off the shelves, but luckily, a rose gold version is still available at Farfetch.
There's also a Swarovski crystal-embellished pair available as well. Check them out below.
Sergio Rossi "Shadow" Rose Gold Specchio, $209.99 at Farfetch
Sergio Rossi "Shadow" Swarovski Crystal Shadow Flats, $650 at Farfetch
Credit: TNYF / WENN