American Beauty actress Mena Suvari may have graced the 2016 Directors Guild of America Awards as a presenter, but was clearly eyeing the director's chair.
Mena, who has been juggling fashion designer, model, and actress roles throughout her life, had her eyes set on a directorial debut.
Mena Suvari wears her hair in curls at the 68th Annual DGA Awards held on February 6, 2016, at the Hyatt Regency Century Plaza in Los Angeles
17 years earlier, she made her international breakthrough with her role as cheerleader temptress Angela Hayes in the 1999 film American Beauty.
What age was Mena in American Beauty?
For her performance in the black comedy-drama film, she received a BAFTA Award nomination for Best Supporting Actress.
"I was in New York when I was 12, walking down the streets with heels on. I had this impression that that is what I had to offer. . . . Ultimately, I was just a young girl. But I was so used to playing the game," she revealed in an interview with Vanity Fair in February 2018.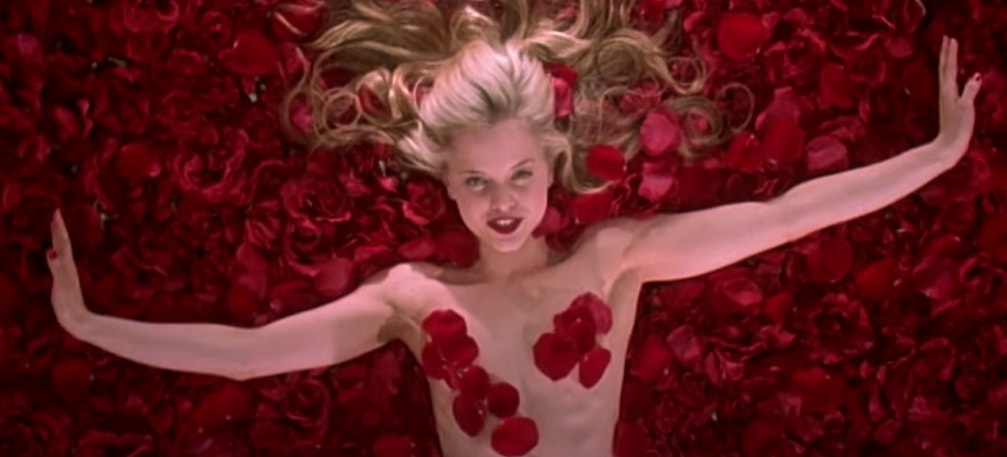 Mena Suvari was 19 when filming American Beauty as vain teenage girl Angela Hayes
"That's probably why I got the role [of Angela]," she added. American Beauty is the first film in which she appeared naked on screen.
Filming started on December 14, 1998, when Mena Suvari was 19 years old. Born on February 13, 1979, in Newport, Rhode Island, she turned 20 on February 13, 1999.
Mena Suvari garnered critical acclaim for her role as a teenage temptress in the 1999 film American Beauty
At the Directors Guild of America Awards, Mena hit the red carpet in a floral-embellished pale pink satin dress by Bibhu Mohapatra. The dress featured cap-sleeves, an ankle-length hem, and a tulle inset.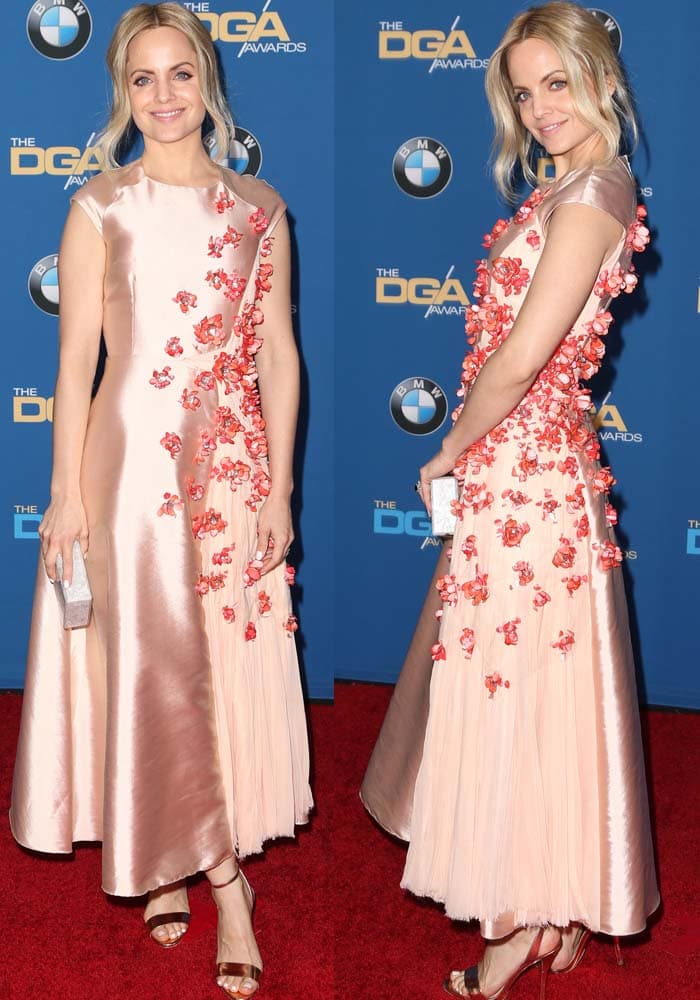 Mina Suvari wears a pink satin Bibhu Mohapatra dress on the red carpet
The blonde beauty paired the satin dress with a rectangular clutch from Edie Parker and a pair of rose gold B Brian Atwood "Catania" mirrored ankle strap sandals.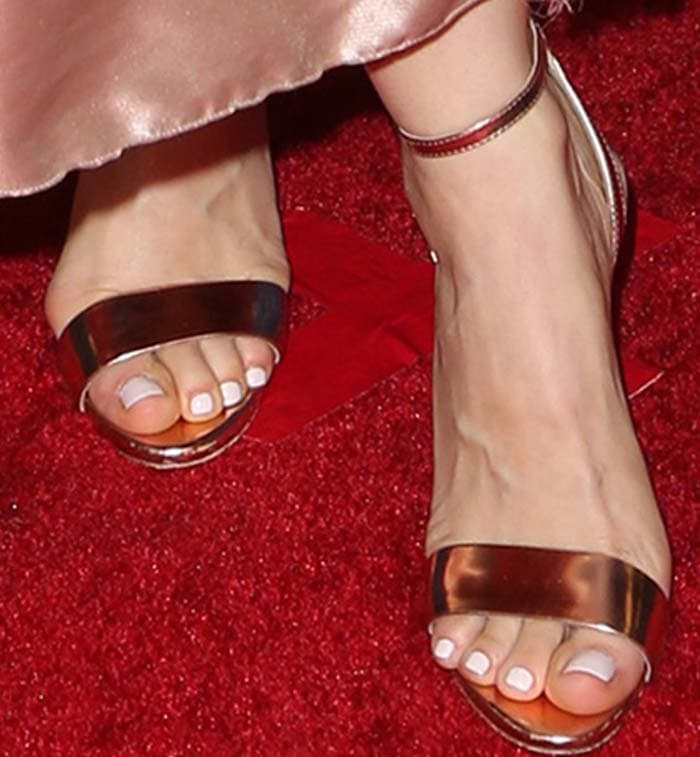 Mena Suvari's feet in rose gold B Brian Atwood sandals
The dress kind of reminds you of her iconic "American Beauty" rose petal scene, doesn't it?
Mena Suvari holds a rectangular Edie Parker clutch
Mena, who presented at the awards, was given a little token of appreciation by the DGA. The actress took a photo of the token and uploaded it on Instagram with the caption, "A girl can dream… #DGAawards."
Mena Suvari received a little token of appreciation from the DGA
Mena's gorgeous metallic sandals by B Brian Atwood are no longer available online, but you can check out our alternative picks over at Nordstrom and Zappos.
B Brian Atwood 'Catania' Mirrored Ankle Strap Sandals
Giuseppe Zanotti 'Nicara' 140 Sandal, $751.88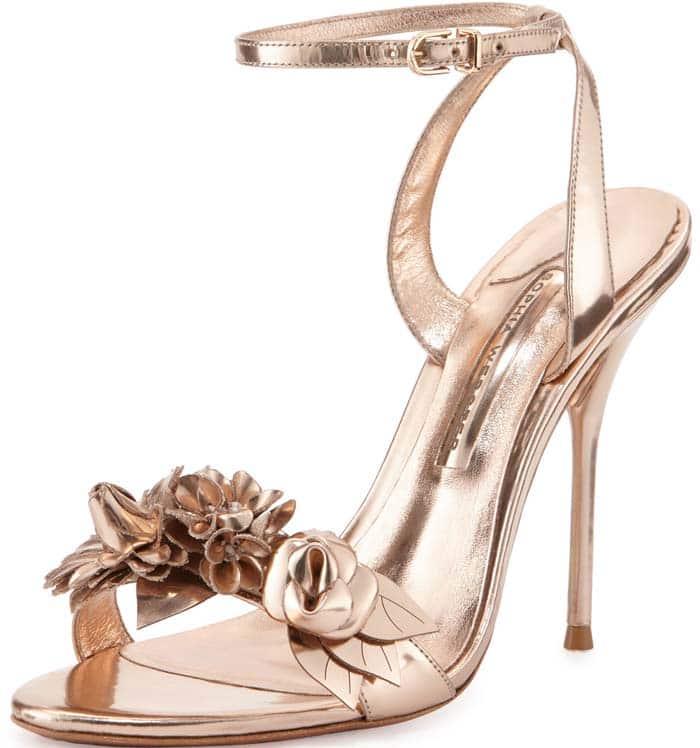 Sophia Webster 'Lilico' Floral Leather Sandal in Rose Gold, $325
Credit: Mena Suvari's Instagram / FayesVision / Apega / Adriana M. Barraza / WENN