Brian Atwood specializes in producing fabulous, luxurious shoes that are wearable and accessible.
Brian Atwood (right) with his boyfriend Dr. Jake Deutsch at Lucien Smith's Macabre Suite Presented in the South Bronx by Keith Rubenstein on October 29, 2015 (Credit: Derrick Salters / WENN)
It is no wonder that the shoe label has garnered fans from all over the world, including Hollywood "it" girls and fashion icons, such as Eva Longoria, Jena Malone, Isabelle Fuhrman, Hailee Steinfeld, Lily Collins, Selena Gomez, Jaimie Alexander, and Carey Mulligan.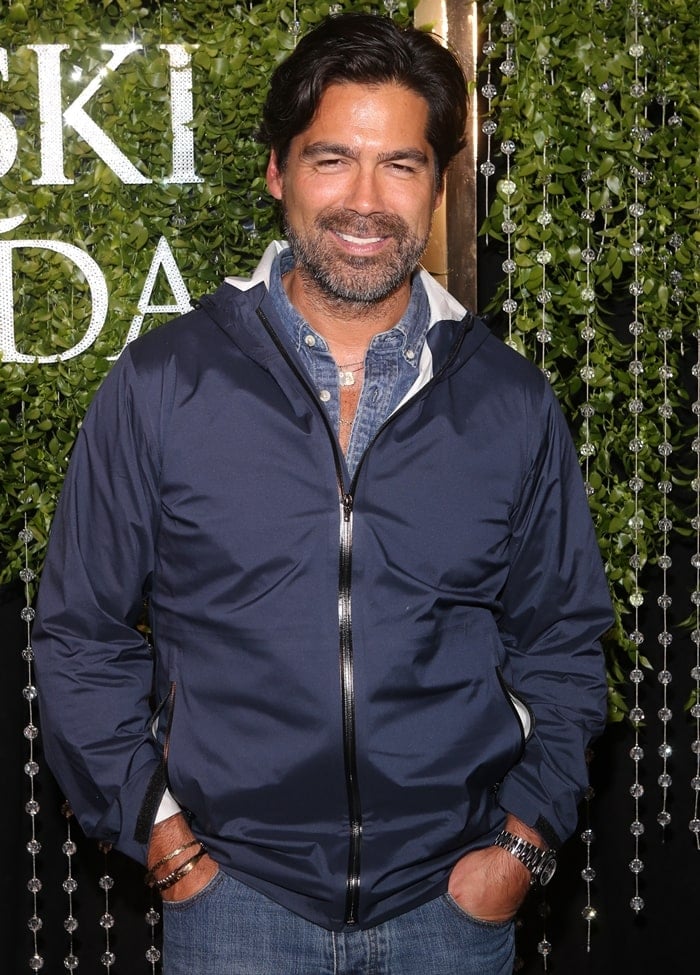 Brian Atwood attends the 2018 CFDA/Swarovski Award Emerging Talent Cocktail Party on May 16, 2018, in New York City (Credit: Derrick Salters / WENN)
For the brand's Resort 2014 collection, the designer's aesthetic flair and excellent command of his craft were put on display. This collection features irresistible shoes with high-quality materials, intricate details, gorgeous colors, and beautiful designs.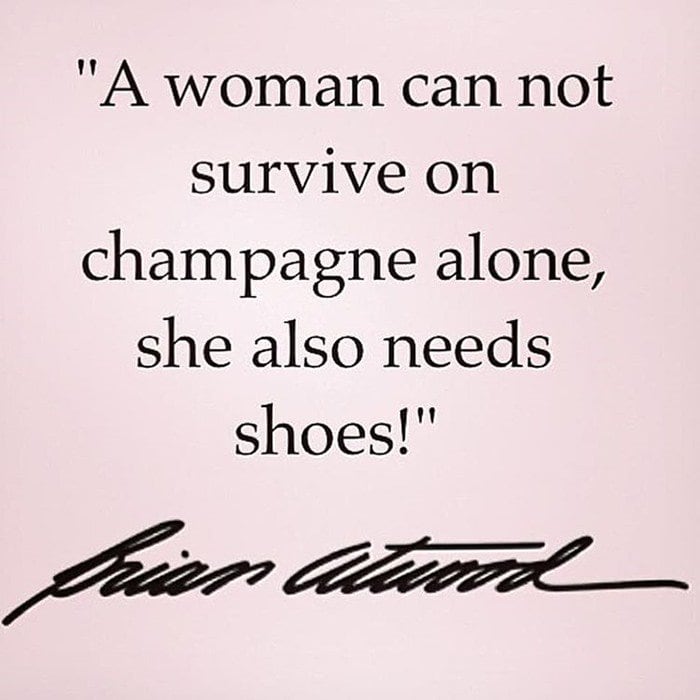 "A woman can not survive on champagne alone, she also needs shoes!"
Check out some of the stunning shoes from Brian Atwood's Resort 2014 collection: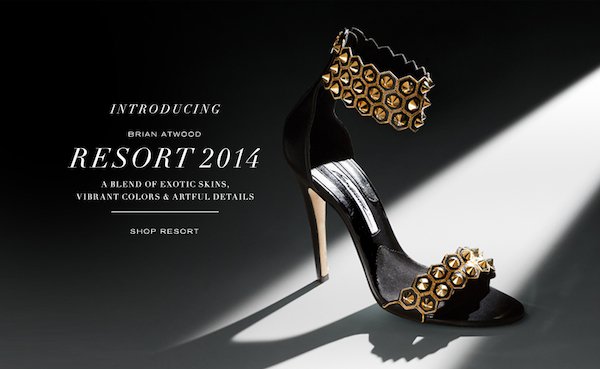 Brian Atwood's Resort 2014 collection

Brian Atwood "Abell" Sandals, $1,495
Brian Atwood "Myrta" Pumps, $895
Brian Atwood "Kaela" Pumps, $995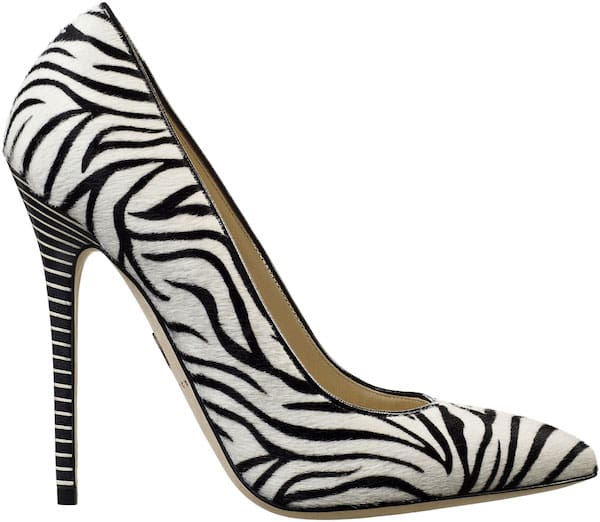 Brian Atwood "Cassandra" Pumps, $895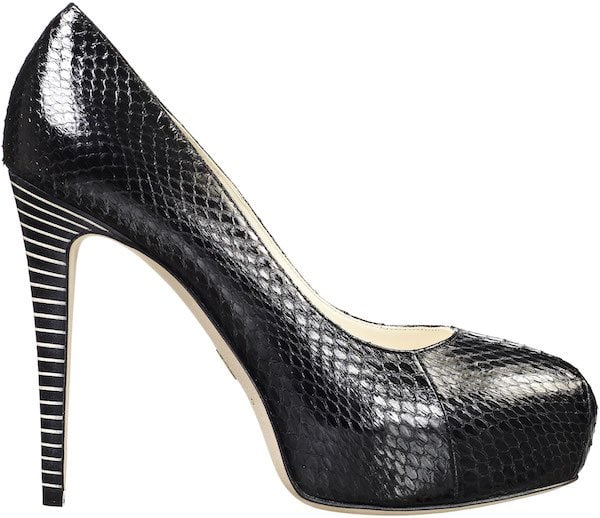 Brian Atwood "Maniac" Platform Pumps, $1,140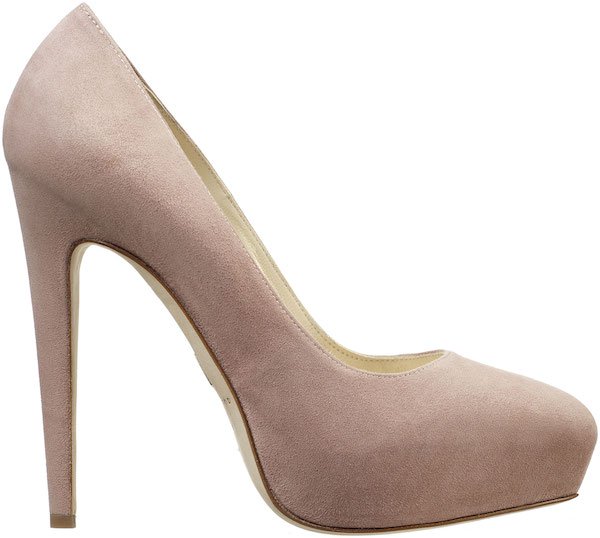 Brian Atwood "Obsession" Pumps, $895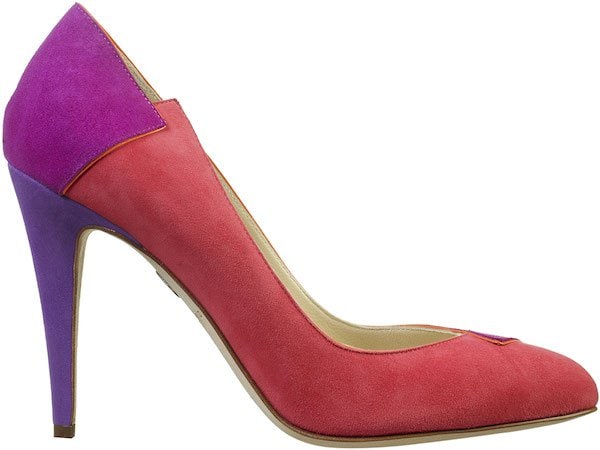 Brian Atwood "Birgit" Pumps, $795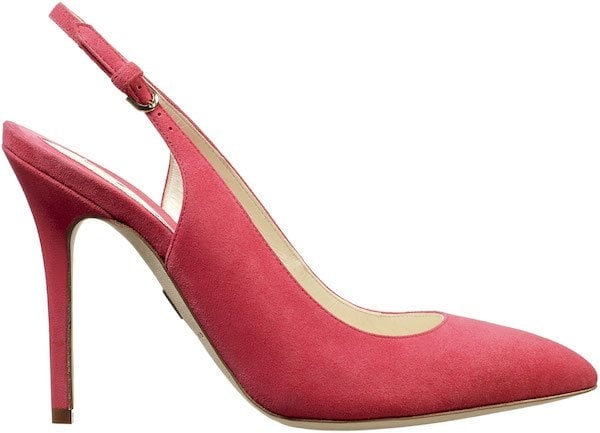 Brian Atwood "Liu" Slingback Pumps, $690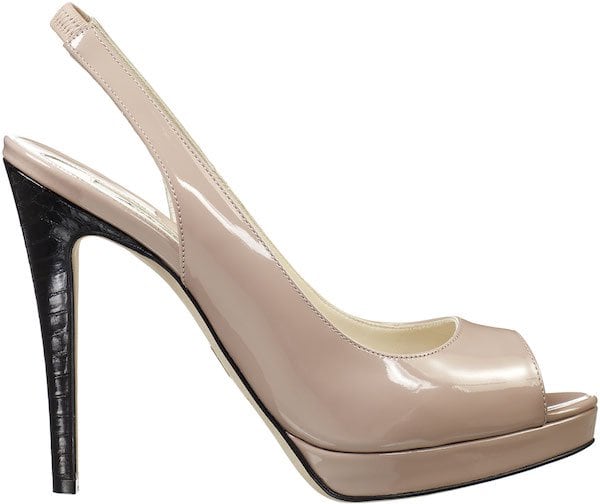 Brian Atwood "Yvelin" Platform Slingback Pumps, $895
Brian Atwood "Candice" Pumps, $695
Brian Atwood "Luz" Wedge Pumps, $695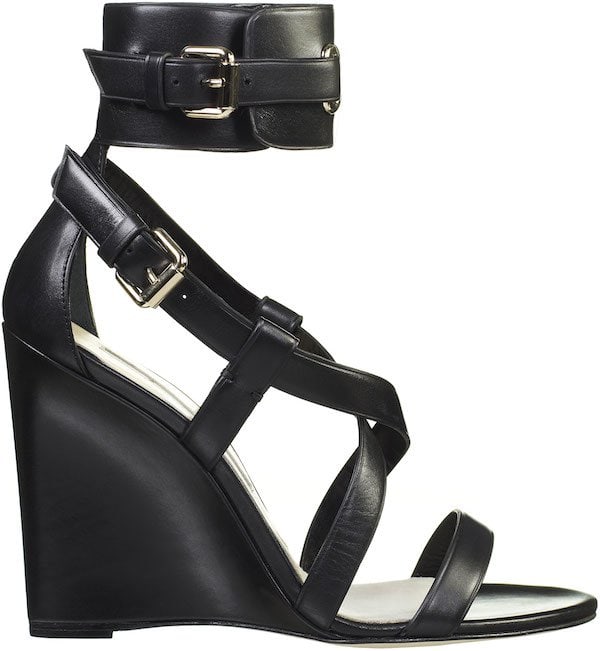 Brian Atwood "Hegemone" Wedge Sandals, $1,195
Brian Atwood "Cleta" Cage Sandals, $1,695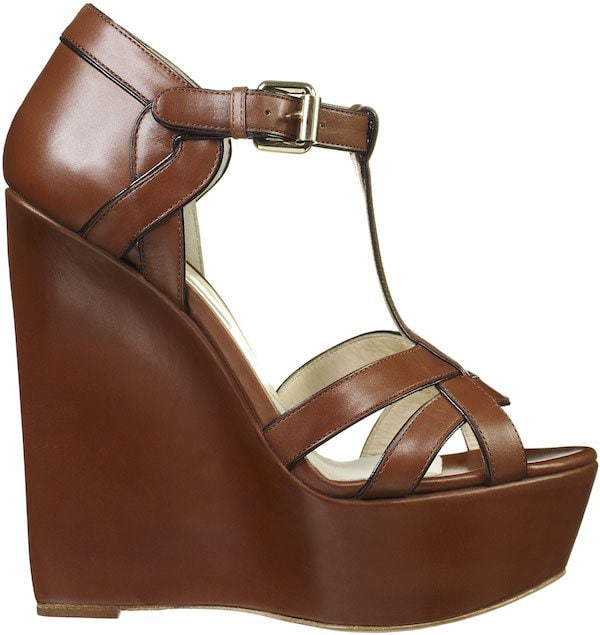 Brian Atwood "Sema" Wedge Sandals, $1,195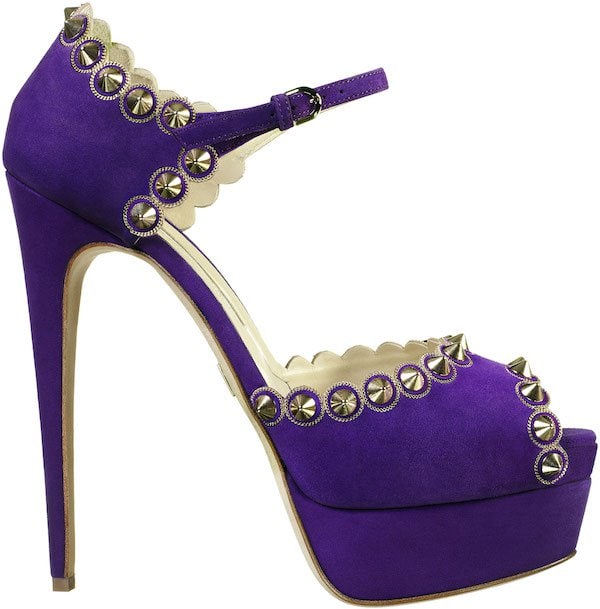 Brian Atwood "Amaris" Sandals, $2,295
Brian Atwood "Karin" Platform Sandals, $1,695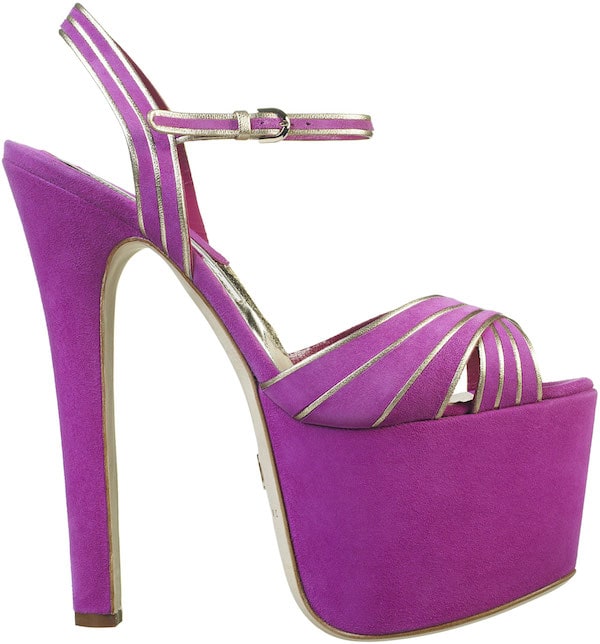 Brian Atwood "Sasha" Platform Mary Jane Sandals, $1,150
Brian Atwood "Siena" Platform T-Strap Sandals, $1,795
Brian Atwood "Kalliope" Sandals, $825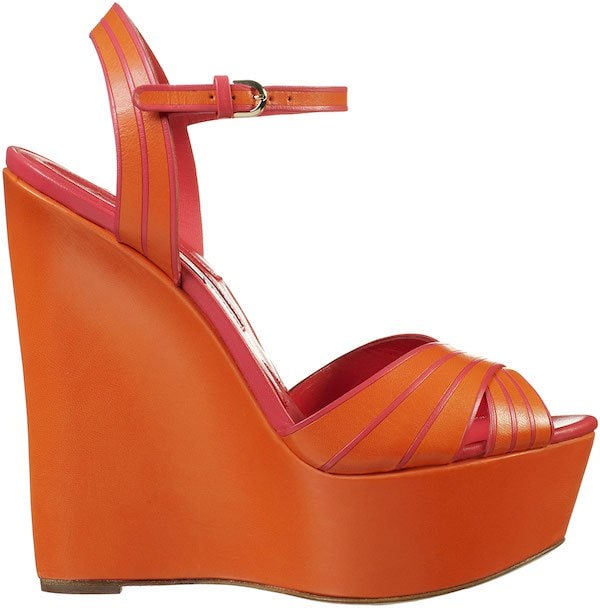 Brian Atwood "Axel" Platform Wedges, $1,350
Brian Atwood "Anabel" Wedge Sandals, $1,295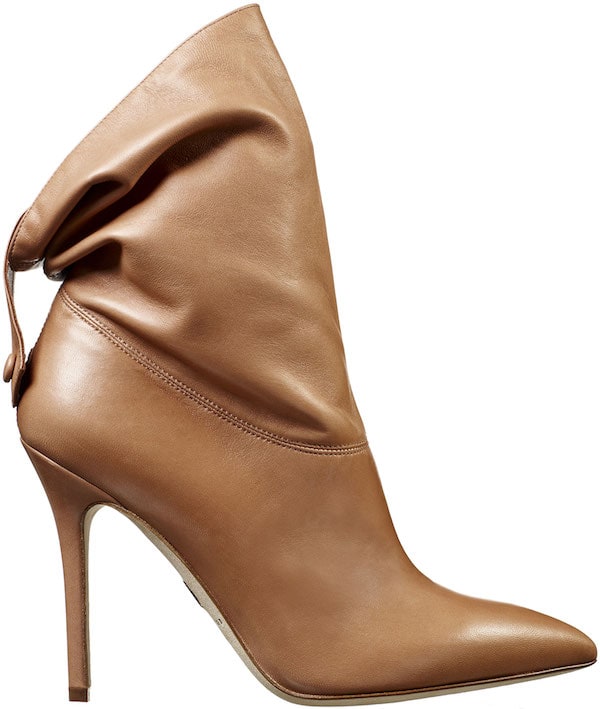 Brian Atwood "Adrienne" Booties, $1,195