Christian Louboutin has earned a reputation for creating luxurious and masterfully crafted shoes that make a woman feel sexy and beautiful. The brand's signature red leather sole has become a fashion icon in its own right, which is a testament to the designer's excellent craftsmanship and the significant impact he has made in the fashion industry.
It is rare to find a shoe collection without a pair of Louboutins. Some of our favorite Hollywood darlings and style superstars, such as Dita Von Teese, Elizabeth Banks, Kristen Wiig, Lupita Nyong'o, and Zoe Saldana, have consistently shown their love for Christian Louboutin's stunning shoes.
For the shoe label's Spring/Summer 2014 collection, Christian Louboutin took inspiration from art and all of its forms. The designer played around with a multitude of shapes, fabrics, vibrant hues, and silhouettes. He incorporated plenty of fun and quirky elements to the shoes, such as nautical stripes, candy colors, kitten heels, PVC panels, glitter, spikes, and crystal embellishments.
The collection also offers new style variations of the red-carpet favorite "So Kate" pumps, including a striking water-snake version, which features colorful stripes and gorgeous snakeskin.
These spectacular shoes have already graced the red carpet courtesy of some of our favorite A-list stars. Jennifer Lawrence finished off her racy all-black ensemble with the "Air Chance" slingback pumps. Jennifer Hudson added a dash of color to her outfit with a pair of "Decollete" python pumps.
You can find these incredibly beautiful shoes from the Spring/Summer 2014 collection at Nordstrom and Saks.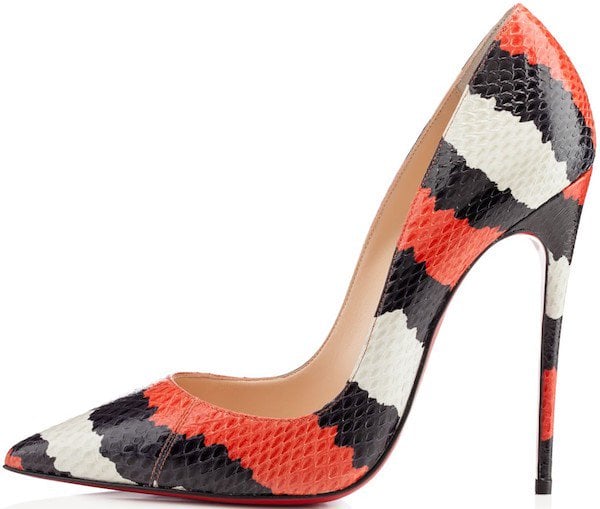 Christian Louboutin "So Kate" Water Snake Pumps, $1,095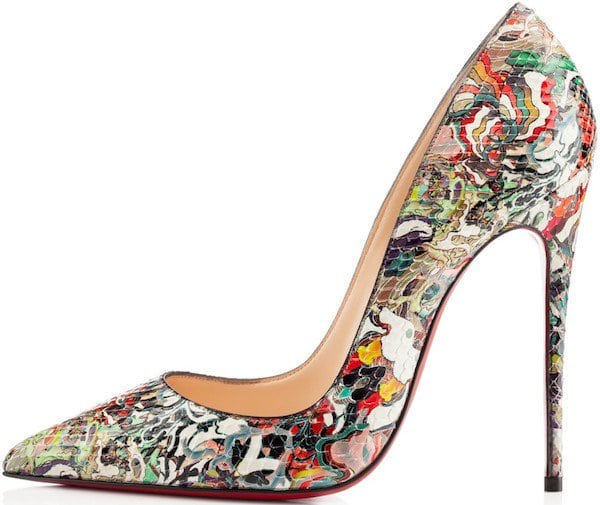 Christian Louboutin "So Kate" Decollete Python Pumps, $1,395
Christian Louboutin "Bat" Pumps, $645
Christian Louboutin "Geo" Pumps, $725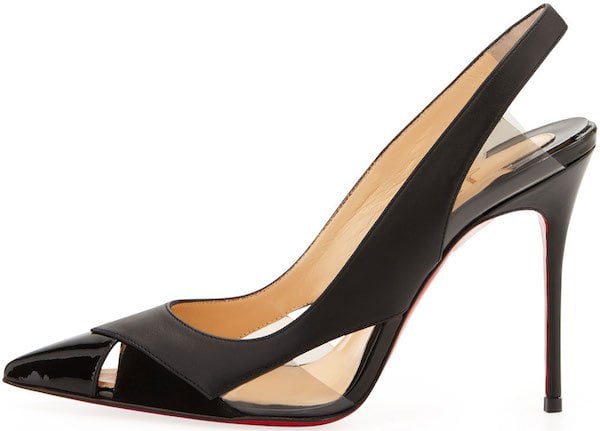 Christian Louboutin "Air Chance" Pumps, $845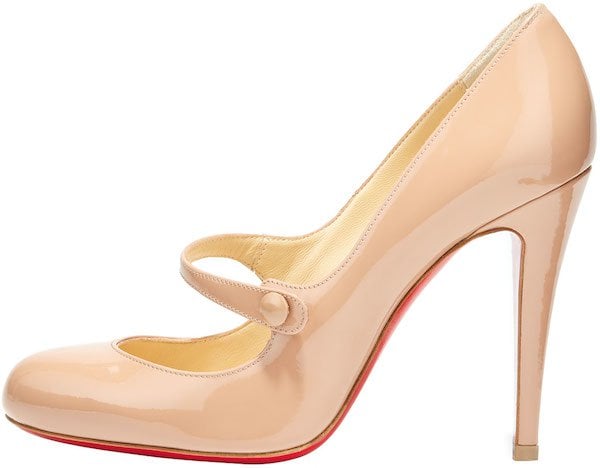 Christian Louboutin "Charleen" Mary Jane Pumps, $725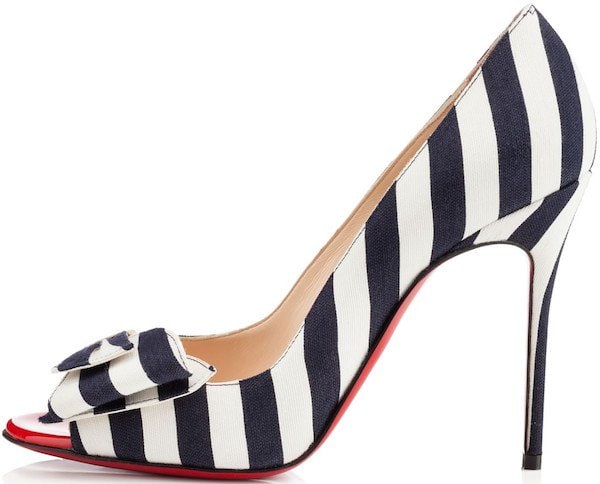 Christian Louboutin "Just Soon" Pumps, $795
Christian Louboutin "Beautyk" Cage Sandals, $895
Christian Louboutin "Viveka" Snakeskin Sandals, $1,195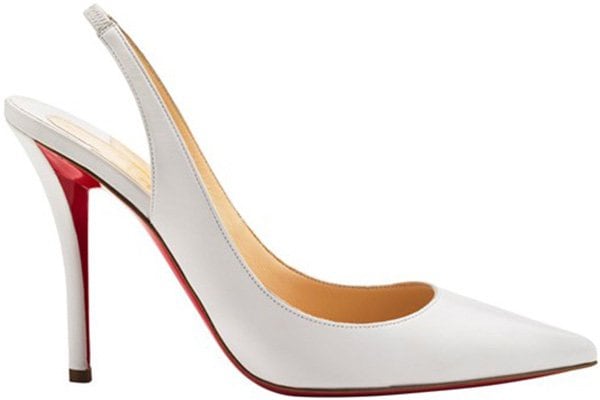 Christian Louboutin "Apostrophy Sling" Pump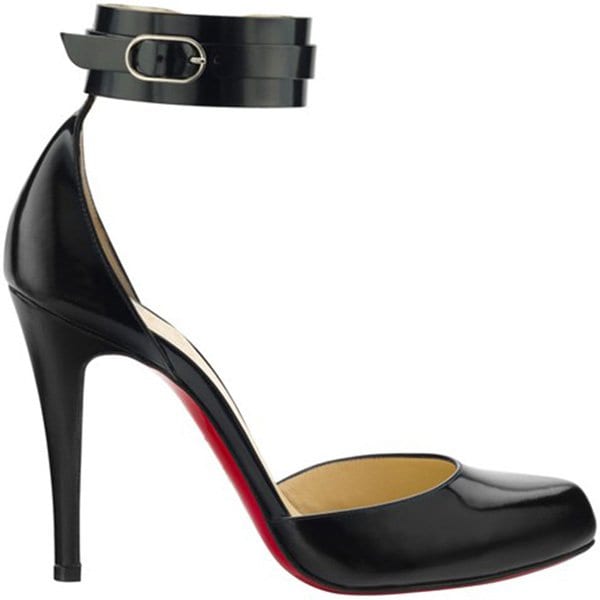 Christian Louboutin "Bettina" Pump
Christian Louboutin "Djalouzi" Pump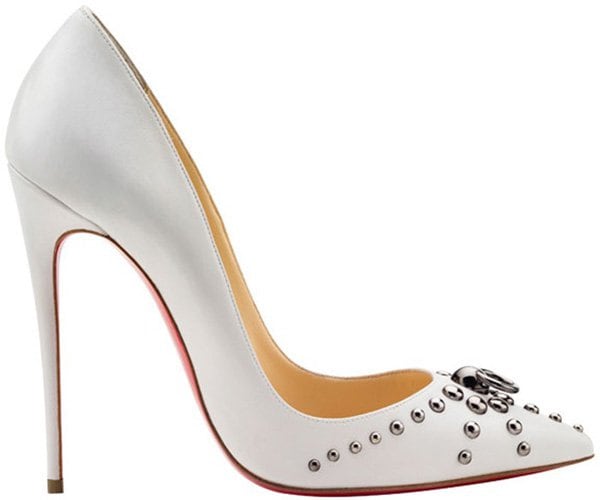 Christian Louboutin "Door Knock" Pump
Christian Louboutin "Door Knock" Pump in Pink Suede
Christian Louboutin "Impera" Pump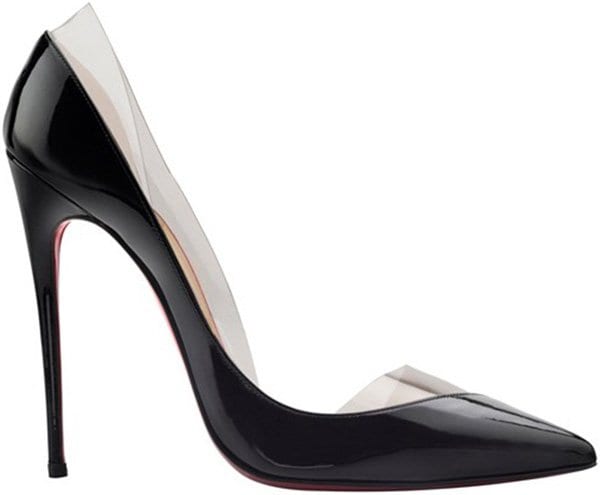 Christian Louboutin "Miss Rigidaine" Pump
Christian Louboutin "Paralili" Slingback Pump
Christian Louboutin "Paulina Strass" Pump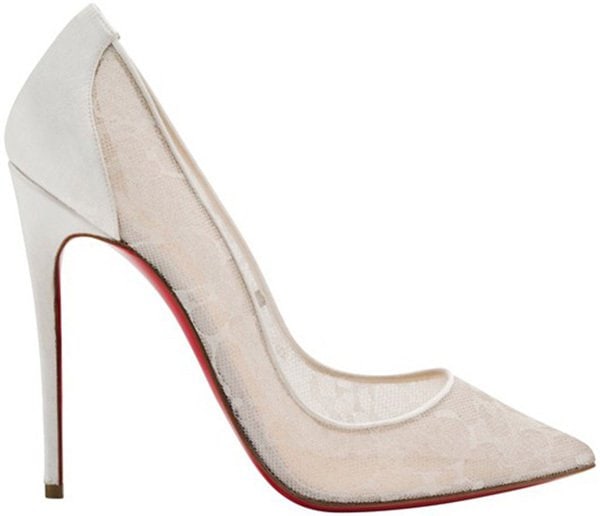 Christian Louboutin "Pigalace" Pump
Christian Louboutin "Pigalle" Python Pump in Neptune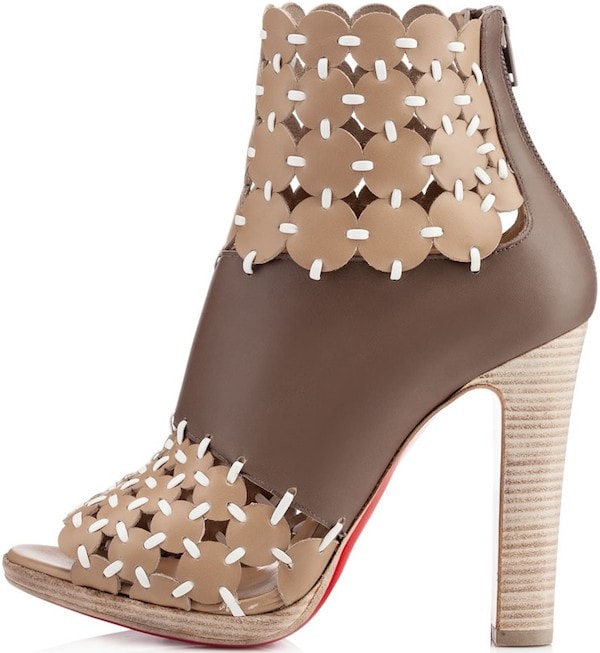 Christian Louboutin "Amazona" Platform Sandal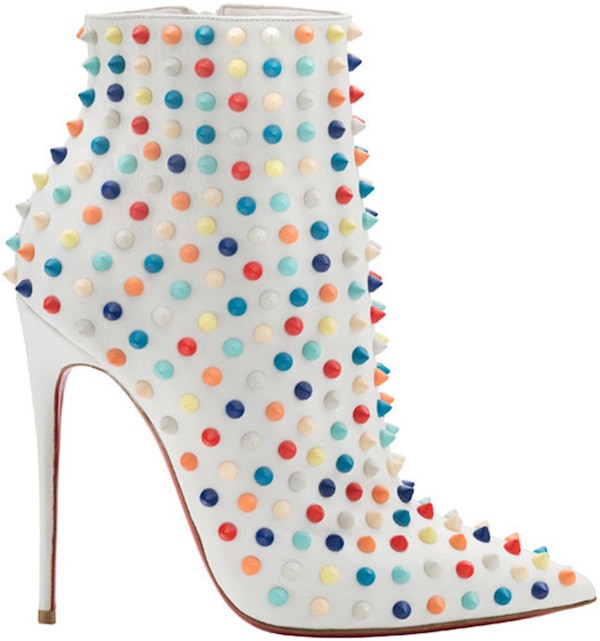 Christian Louboutin "Snakilta" Ankle Boot
Christian Louboutin "Speleola" Mule
Christian Louboutin "Aqua Ronda" Sandal
Christian Louboutin "Belly Nodo" T-Strap Sandal
Christian Louboutin "Farfamesh" Sandal
Christian Louboutin "Mary June" Sandal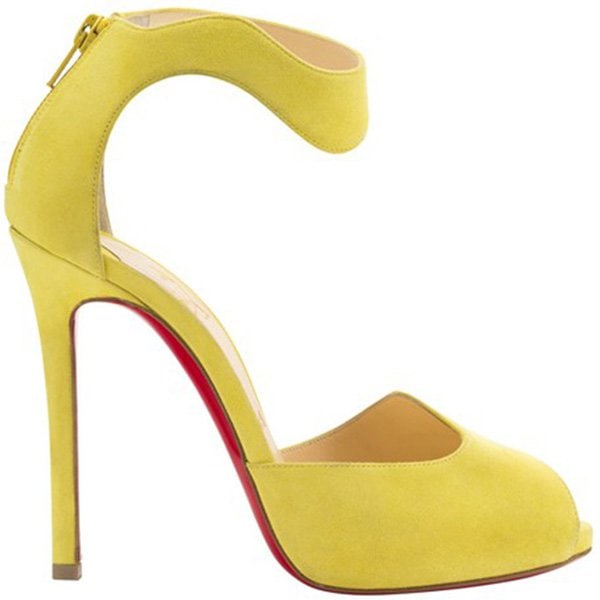 Christian Louboutin "Leonor Fini" Sandal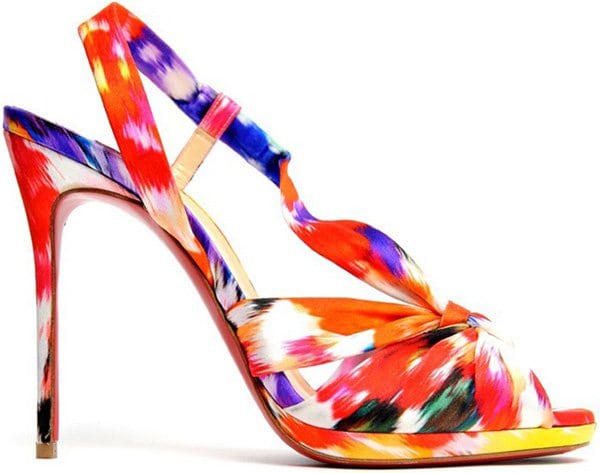 Christian Louboutin "So Liz" Slingback Sandal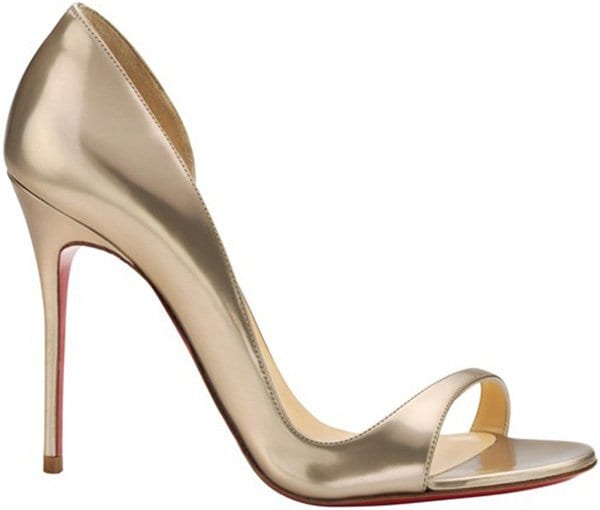 Christian Louboutin "Toboggan" Sandal
Christian Louboutin "Valnina" Ankle-Tie Sandal
Christian Louboutin "Martha" Sandal