In December 2014, Sienna Miller hit the red carpet for the premiere of her latest film, American Sniper, held at Lincoln Center in New York City.
She was joined by co-stars Bradley Cooper and Cory Hardrict and director Clint Eastwood.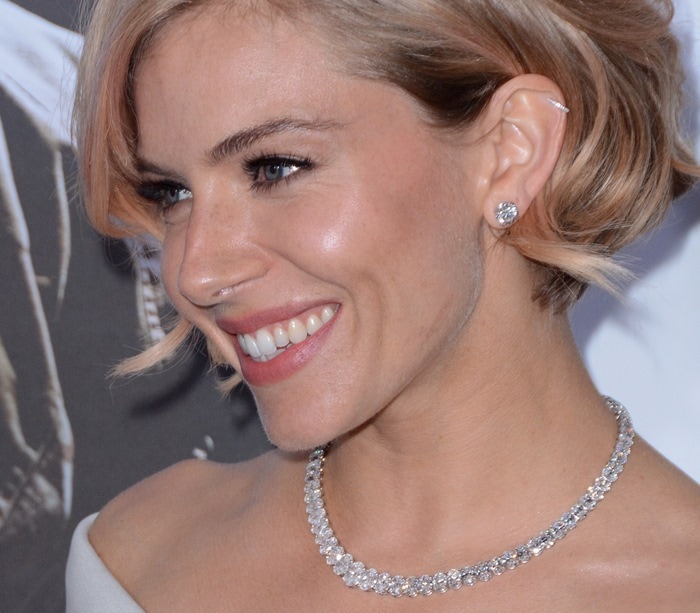 Sienna Miller shows off her glittering Harry Winston jewelry
Portraying American author Taya Renae Kyle, the widow of US Navy SEAL Chris Kyle, she spent time with Chris Kyle's widow to prepare for the role.
"I felt like I understood her," Miller told People Magazine. "We Skyped and she told me stories about how they met and their marriage and the good and the bad. We would laugh and cry. When the time came to meet, I felt like we were really good friends already."
She also read all the emails that the couple exchanged while Navy SEAL sniper Christopher Scott Kyle was in Iraq.
"I felt really wrong doing it. She gave us her blessing, so I knew it wasn't morally wrong. They were so personal and sweet and never written with the intention of being read by anyone other than each other. I felt really uncomfortable, but I knew at the same time it was informative. Bradley and I had these points of reference and this shared experience to that personal world," Miller told Variety in an interview.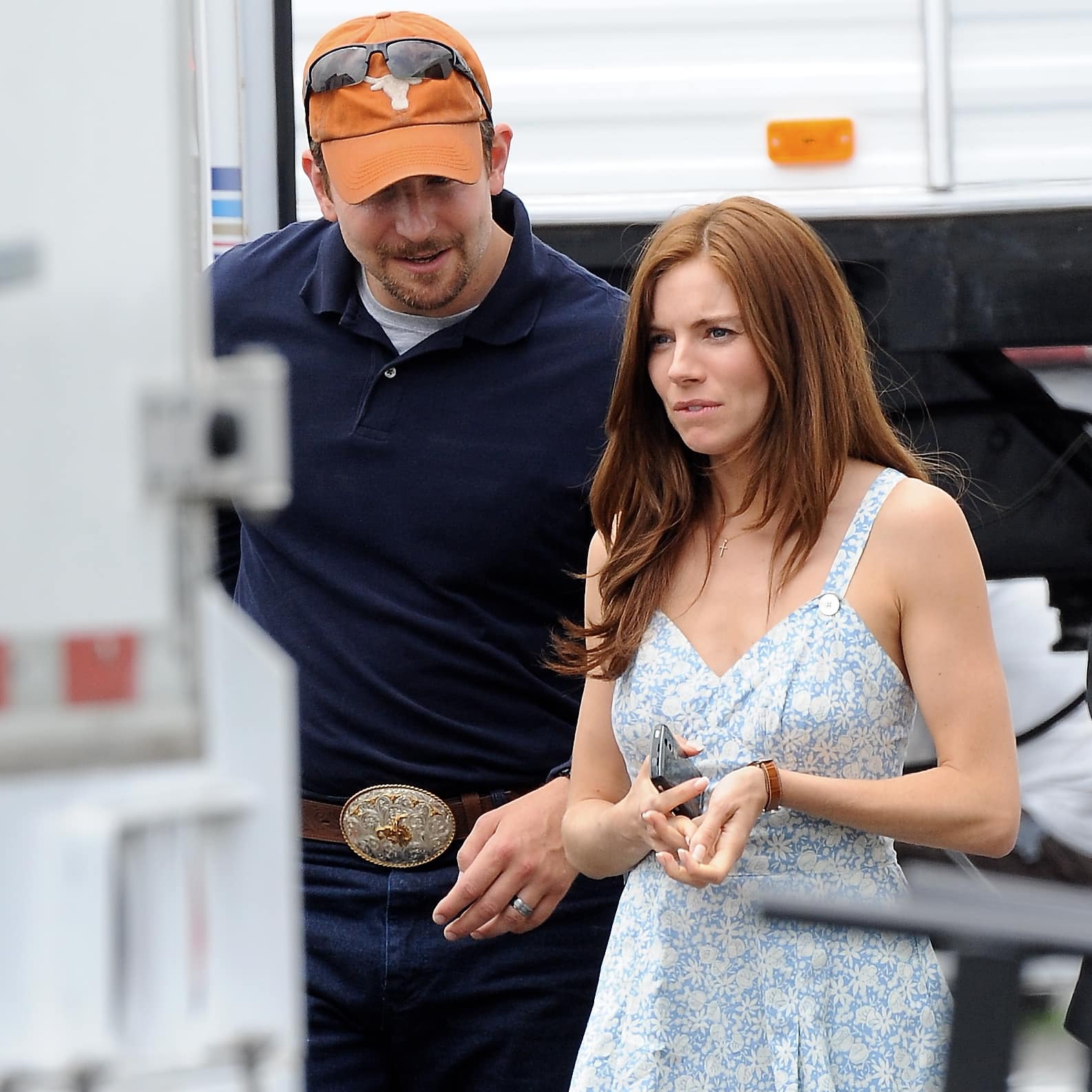 Bradley Cooper as Chris Kyle and Sienna Miller as Taya Kyle on the set of American Sniper in Northridge, a neighborhood in the City of Los Angeles, on May 22, 2014
Filmed in Morocco and California, principal photography began on March 31, 2014, when Sienna Miller was 32 years old. Born on December 28, 1981, in New York, she turned 33 on December 28, 2014.
The world premiere of American Sniper was on November 11, 2014, at the American Film Institute Festival.
32-year-old Sienna Miller films the American Sniper wedding scene on a yacht in Marina Del Rey, California, on May 30, 2014
For the premiere of the movie in New York, the then 32-year-old American-born British actress donned an ivory dress from the Balenciaga Spring 2015 collection featuring mini diamond-fringed appliques, sheer sleeves, and a crossover satin ivory bodice.
Sienna Miller, Clint Eastwood, and Bradley Cooper at the premiere of their latest film, American Sniper, held at Lincoln Center in New York City on December 15, 2014
The G.I. Joe: The Rise of Cobra actress accessorized with Harry Winston jewelry and completed the outfit with matching white Balenciaga ankle-strap sandals.
Do you find Sienna's dress sexy or tacky? We like it, but Sienna should have opted for a different pair of shoes to go with this dress.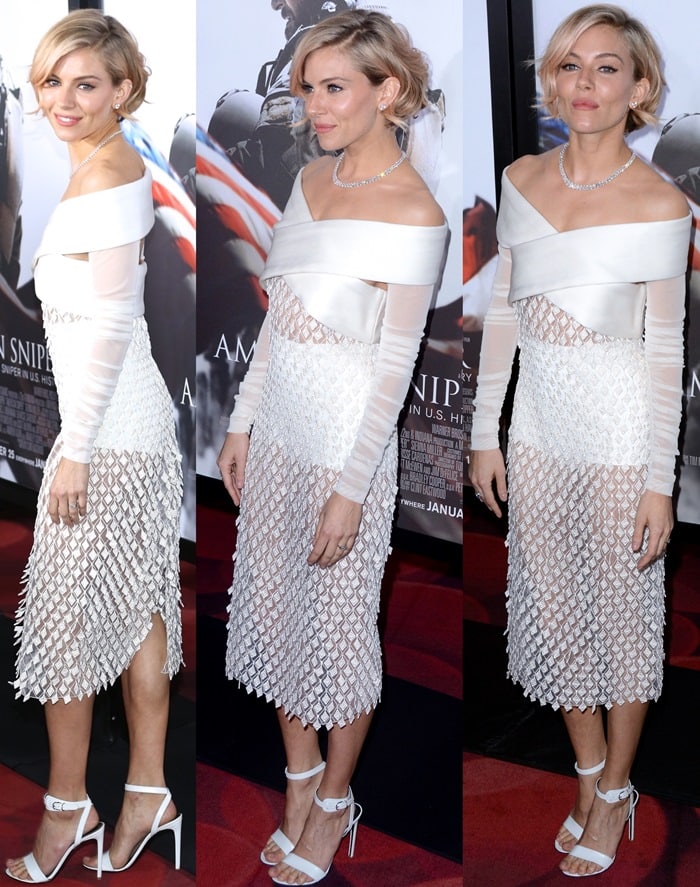 Sienna Miller flaunts her legs in an ivory dress with mini diamond-fringed appliques
You can find the latest shoe arrivals from Balenciaga at Saks Fifth Avenue and Nordstrom.
Sienna Miller's sexy feet in white Balenciaga ankle-strap sandals
Credit: Ivan Nikolov / WENN / Dennis Van Tine / Future Image / Andres Otero / PNP / Cousart / JFXimages