There are few celebrities who have achieved the levels of fame – as well as the volume of intriguing headlines – like Angelina Jolie.
Born to Hollywood stars Jon Voight and Marcheline Bertrand, Jolie was raised by her mother after the divorce of her parents, in a home of modest means.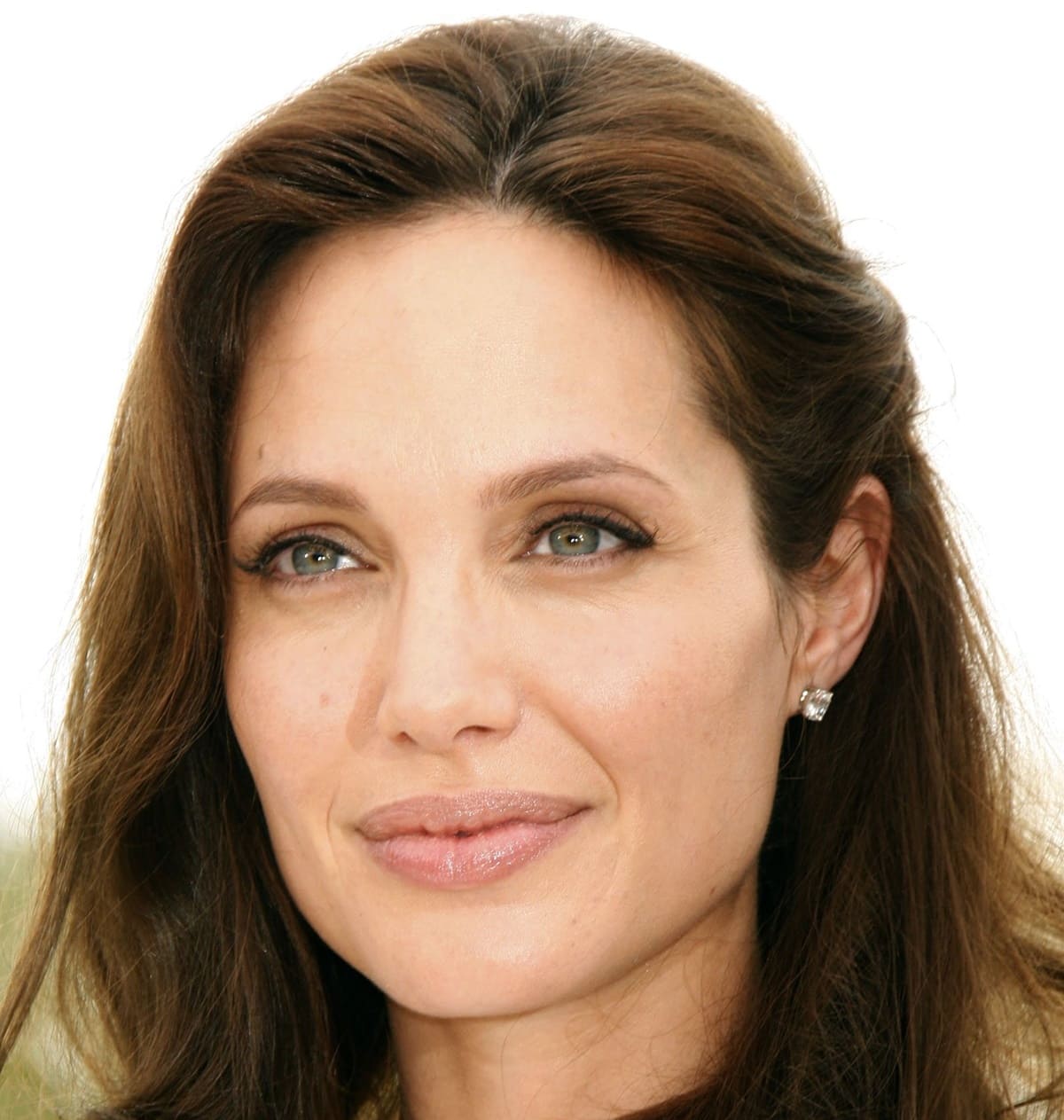 Angelina Jolie is famous for her bright blue eyes (Credit: WENN)
In the early '90s, she began her acting career. Although her father was a famous actor, her relationship with him was distant, which meant she had to forge her own path to success.
While Angelina Jolie is known for a string of box-office hits as well as some very high-profile relationships, it is her physical features that launched her to fame – specifically her voluminous lips and her big blue eyes.
When looking at photos of Jolie's parents, it's easy to see that she inherited her piercing blue eyes from both of her parents – both Jon Voight and Marcheline Bertrand had the same bright blue eyes that helped make Jolie famous.
Angelina Jolie may have inherited her eyes from her father, American actor Jonathan Vincent Voight (Credit: WENN)
Photos of her mother as a young woman show that Angelina likely inherited the distinctive shape of her eyes from her mother. Both of them have the same almond-shaped classic doe eyes – the shape that has become part of Jolie's celebrity appeal.
Since the beginning of her public career, Jolie has rimmed her gorgeous eyes with heavy black liner, often with a cat-eye shape (now often referred to as the 'feline flick').
Her signature flicked liner long preceded the large selection of YouTube videos showing eager young women how to achieve this classic look.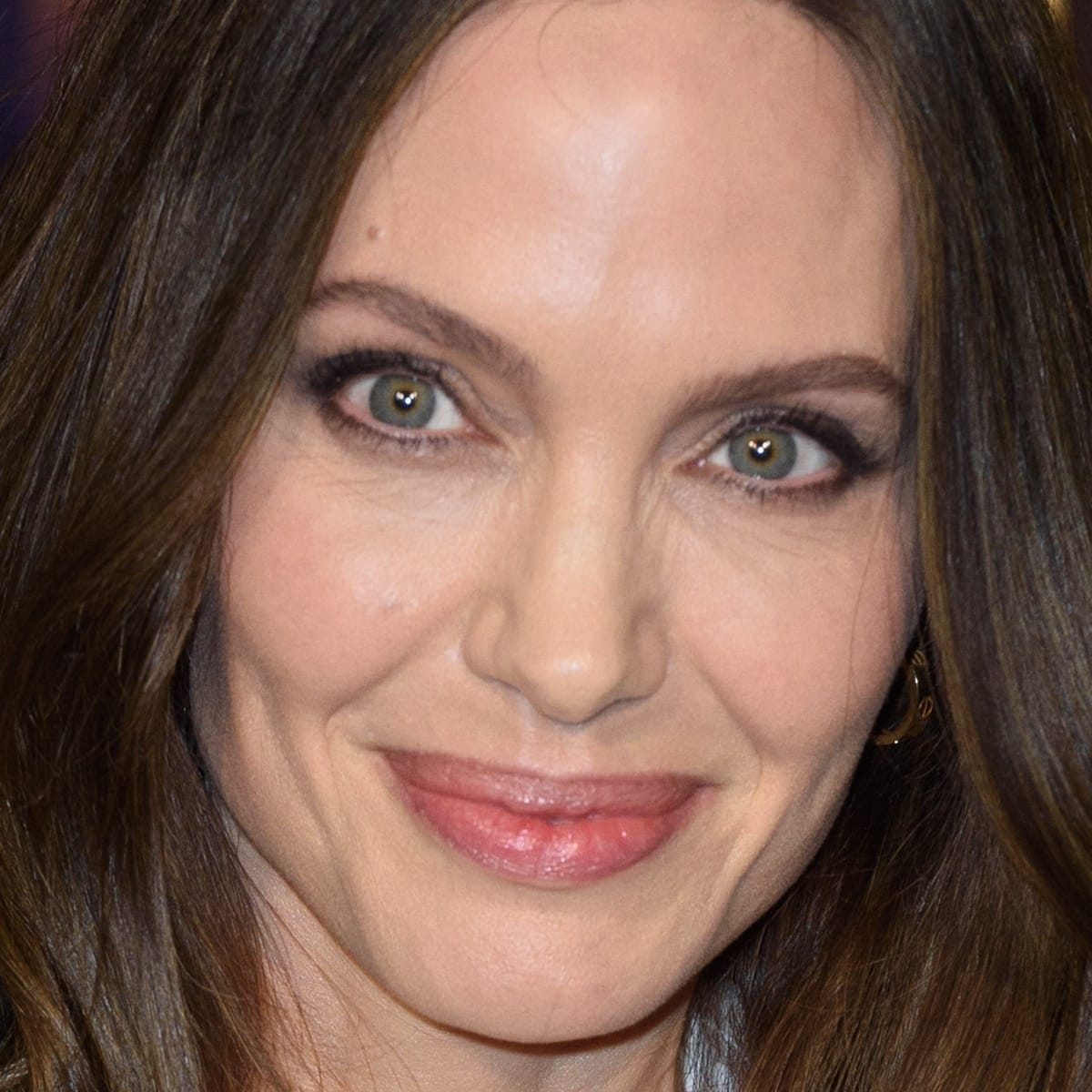 Angelina Jolie displays her gorgeous eyes at the "The Eternals" UK Premiere at BFI IMAX Waterloo on October 27, 2021, in London, England (Credit: MEGA / WENN)
Long a staple of classic Hollywood glamor, flicked eyeliner was a regular look for old Hollywood stars like Marilyn Monroe, Jean Harlow, Twiggy, Sophia Loren, and countless other stars.
Angelina's adoption of this trend displays not only her classic style but also has provided a consistent look to her style through several decades of changing fashion.
There are even copious videos and blogs like this one that will teach you how you too can use makeup to enhance your eyes ala Jolie.
There are online guides that will show you how to add eyeliner for applying an Angelina Jolie makeup look (Credit: LFI / Photoshot / WENN)
Billy Bob Thornton's ex-wife is known for her tough-as-nails roles (Lara Croft in 2001's "Lara Croft: Tomb Raider," Jane Smith in 2005's "Mr. & Mrs. Smith," and the title character in 2014's "Maleficent"), and her doe-eyed beauty lends to her credibility as in these roles, as it allows her to be both fierce and unquestionably feminine in the same moment.
Although her eyes are enviable by any woman, even Angelina likes to mix it up sometimes. She is known to wear colored contacts to make her eyes an even brighter blue, or often, to hit the red carpet with green eyes.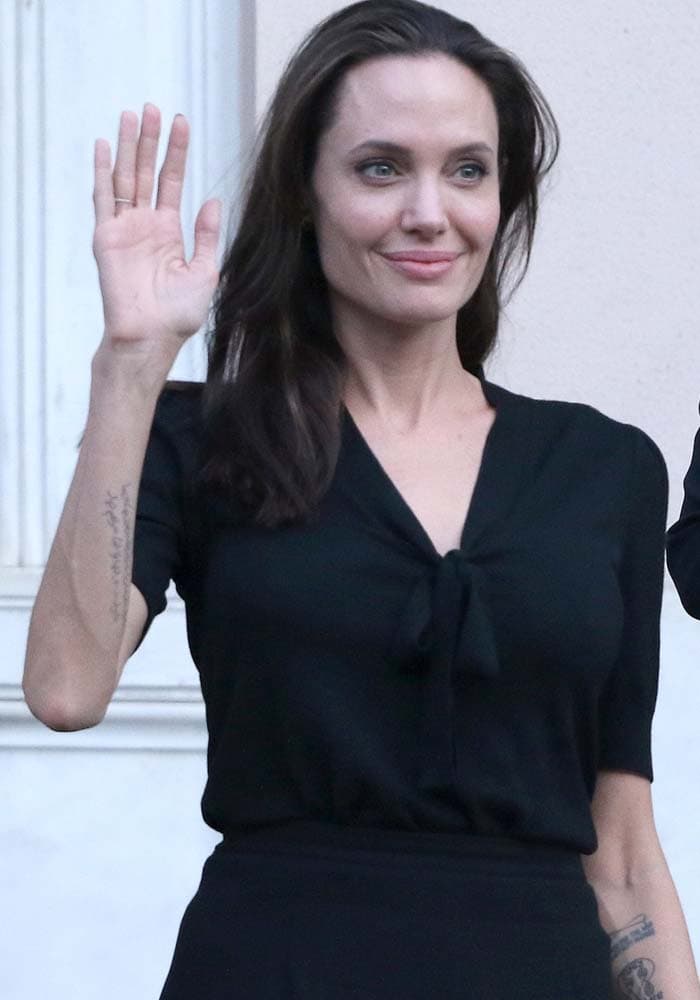 Angelina Jolie wears her hair down as she attends a meeting with Greek Prime Minister Alexis Tsipras at the Presidential Palace on March 16, 2016 (Credit: Papadakis Press / WENN)
Angelina Jolie has always used her profile as a celebrity to speak up about the things that matter. She's been vocal about more pressing matters than which designer she is wearing or who is dating who in her high-profile circle.
The Tomb Raider actress has had tremendous accomplishments with her U.N. work, and she is showing no signs of slowing down.
In March 2016, Angelina made a trip to Greece to meet with Syrian refugees, eventually meeting with the Greek Prime Minister, Alexis Tsipras, himself.
Angelina Jolie wears an all-black ensemble for her meeting with the Greek prime minister (Credit: Papadakis Press / WENN)
The then 40-year-old was dressed in her usual all-black outfit, this time consisting of a bow-front top which was paired with a midi skirt.
Angelina had on black tights as well, which she wore with the Isabel Marant "Raley" ankle boots in black.
While ankle boots wouldn't have been our choice of footwear for a meeting of this caliber, Angelina Jolie has never been one to be told what to do.
Angelina Jolie wears Isabel Marant booties for a meeting with the Greek prime minister (Credit: Papadakis Press / WENN)
Angelina met with the Prime Minister "to reinforce efforts by UNHCR and the Greek government to step up the emergency response to the deteriorating humanitarian situation," which was reported on the official UNHCR website.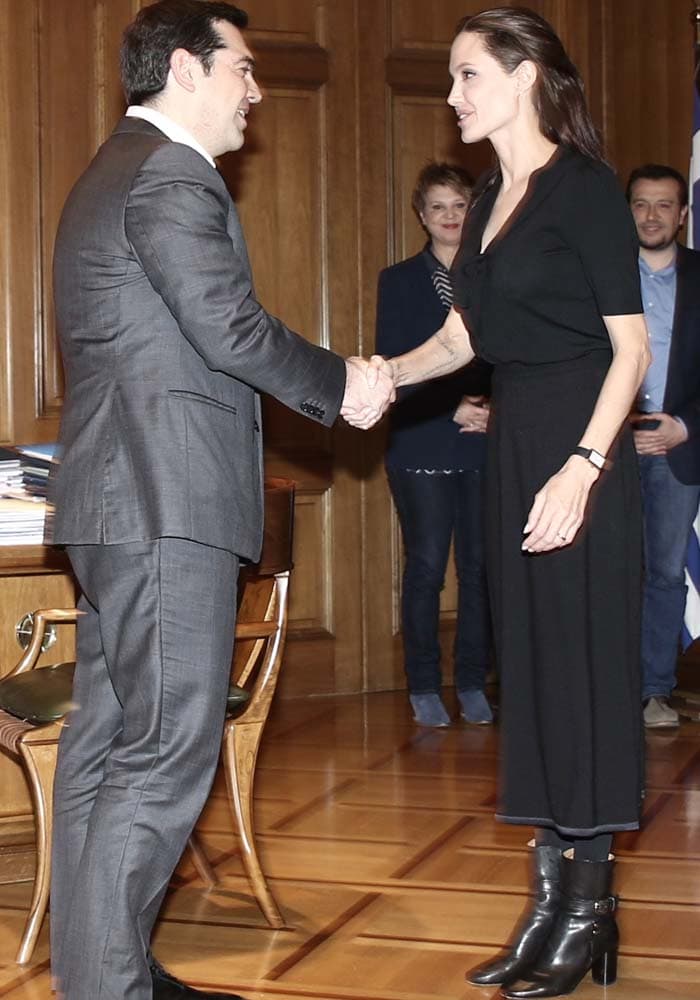 Angelina Jolie and Greek Prime Minister Alexis Tsipras shake hands (Credit: Papadakis Press / WENN)
You can order Angelina Jolie's official U.N. Ambassador go-to footwear at Farfetch and Mytheresa.
Isabel Marant Black 'Raley' Leather Boots, $619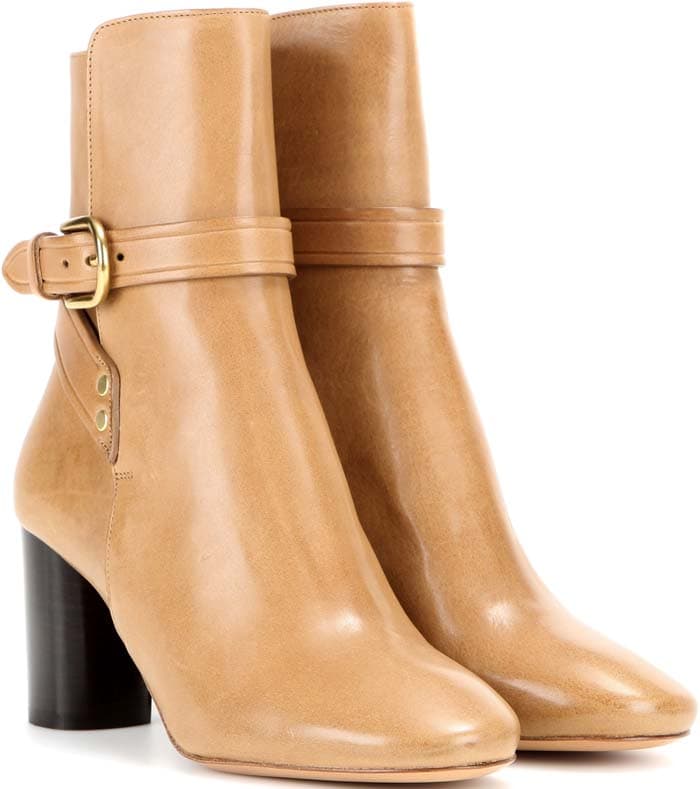 Isabel Marant Camel 'Raley' Leather Boots, $619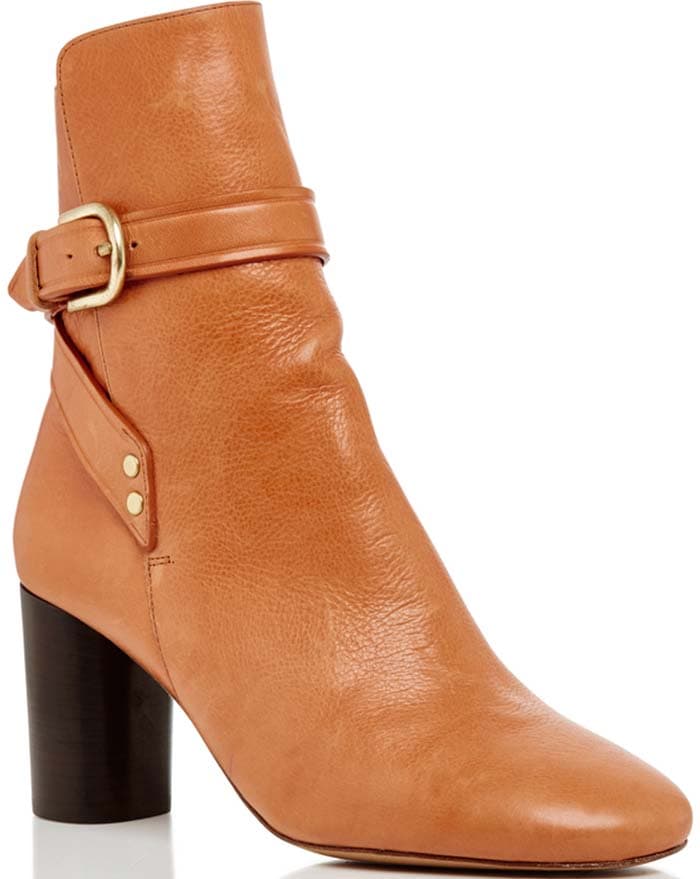 Isabel Marant Tan 'Raley' Leather Boots, $980