Kim Kardashian may be the most famous member of the Kardashian clan, but her 19-year-old half-sister, Kendall Jenner, seems to be giving her some serious fashion competition.
The 34-year-old socialite is all about flaunting her curves in tight outfits, while the young model focuses on displaying her statuesque figure and highlighting her slim, endless legs. We've seen them wear almost the same clothes, too, but they radiate different appeals. Kim always goes for sexy looks and styling, while Kendall tends to be edgy and dresses like a supermodel.
The Kardashians and the Jenners also probably have the biggest shoe collections, but like other siblings, they also borrow from each other on some occasions. When we saw Kendall in the "Sexy Thing" sandals from Aquazzura earlier this month, we couldn't help but wonder if she borrowed them from big sister Kim, who was seen wearing the same shoes back in September. Check out the photos below, and tell us who wore these shoes better.
Kim wore the sandals with a crop white top, a J.W. Anderson fitted skirt, and a Lanvin coat for her lunch date with Kanye West in Australia. On the same day, she wore the same heels with an orange fitted dress during the launch of the Kardashian Kollection at Westfield Parramatta.
Kim Kardashian on her way to a date with Kanye West in Sydney, Australia, on September 13, 2014 – posted on Instagram on September 15, 2014
Kim Kardashian at the Kardashian Kollection Spring Launch at Westfield Parramatta in Australia on September 13, 2014 – posted on Instagram on September 13, 2014
Kendall, on the other hand, wore the heels with a casual outfit that included a mixed-plaid flannel sweatshirt and white skinny jeans on a day out with friends two weeks ago.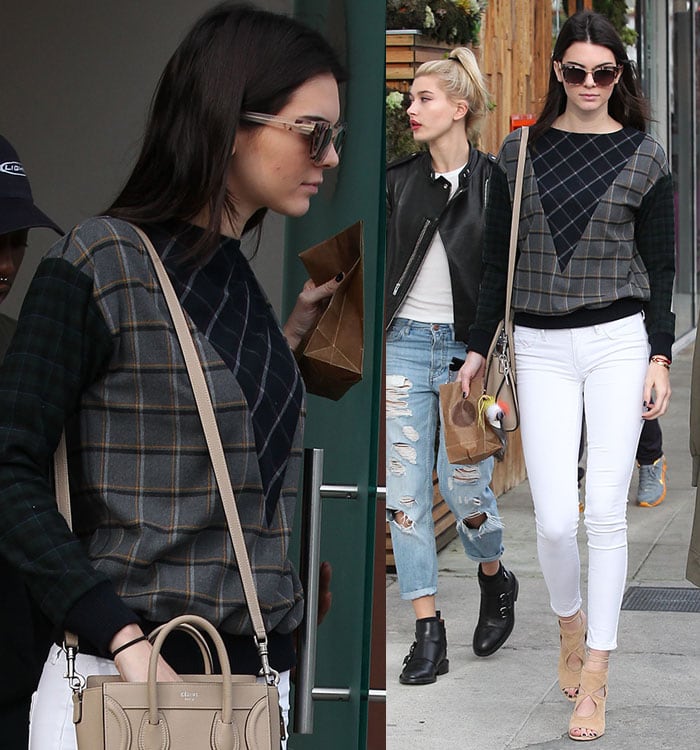 Kendall Jenner visiting Sprinkles Cupcakes in Beverly Hills on December 17, 2014
Do they have the same shoe size, or did Kendall buy a new pair for herself? It's not surprising if the young fashionista bought a pair since these sandal booties are quite hot with teardrop cutouts, ankle ties, and metal-plated stiletto heels.
Here are two versions of the shoes: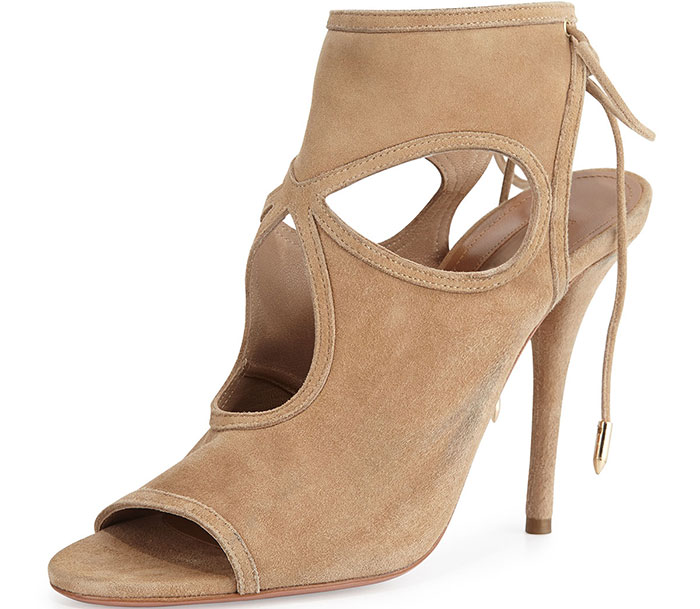 Aquazzura "Sexy Thing" Suede Cutout Sandals, $565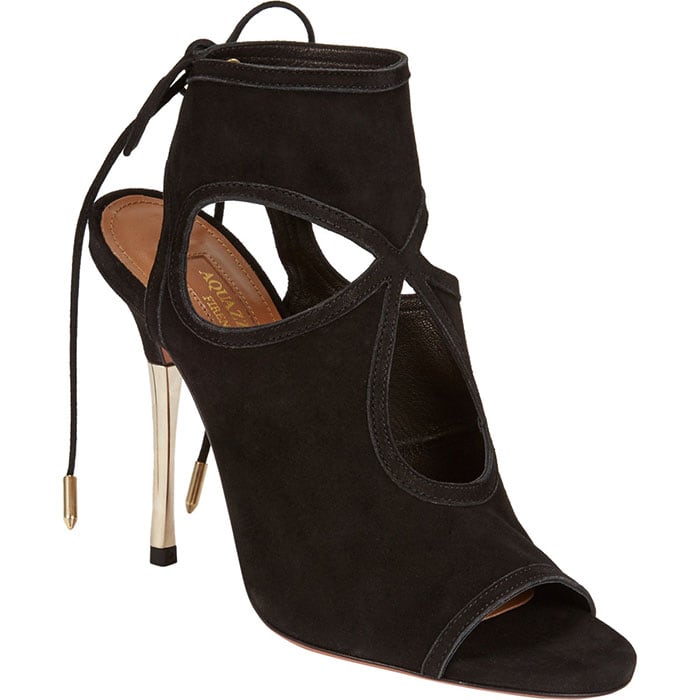 Aquazzura "Sexy Thing" Metal Booties, $595
Credit: Wenn / Kim Kardashian's Instagram