Los Angeles native Ariel Winter spent another fun weekend at the Farmers Market in Studio City. The 'Modern Family' star showed off her blonde locks with a casual blue dress and a comfy pair of strappy brown wedges.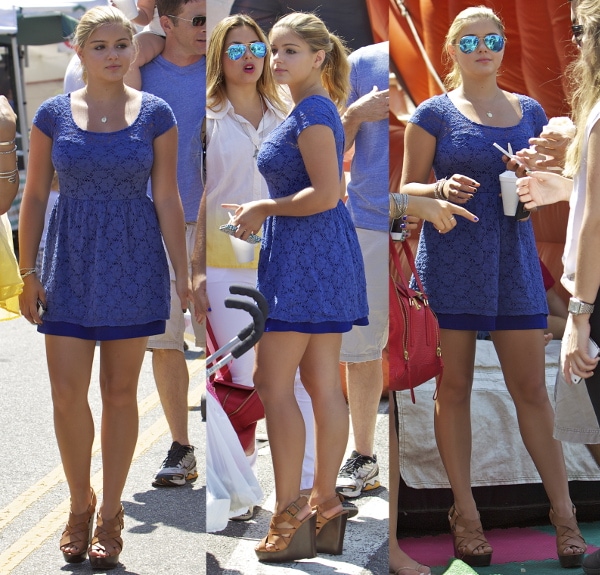 Ariel Winter on her usual Farmers Market visit with family in Studio City, Los Angeles, on July 7, 2013
Winter would know all about mixing style and comfort, being a frequent visitor at Farmers Market with her family. The 15-year-old actress is certainly growing up to be quite the fashionista.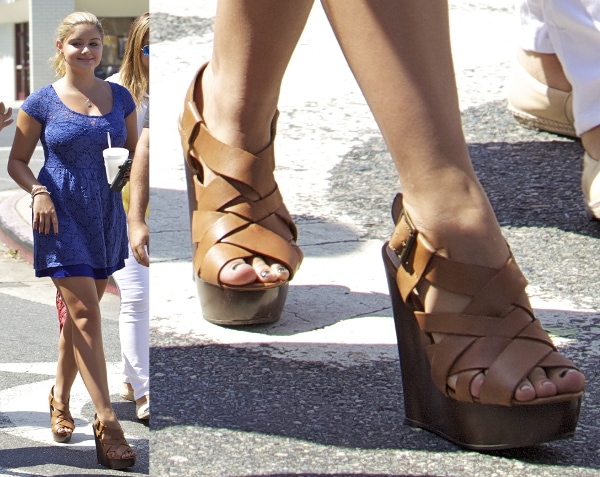 Ariel Winter sporting a pair of strappy brown wedges with her casual blue dress
Aside from 'Modern Family', Winter's current projects include voicing Sofia in 'Sofia the First', Disney's latest cartoon show and an addition to their long list of princesses. Incidentally, Winter was named after one of them, the red-haired mermaid, Ariel.
Check out these other stylish strappy wedges from Amazon that you can wear for sunny shopping days: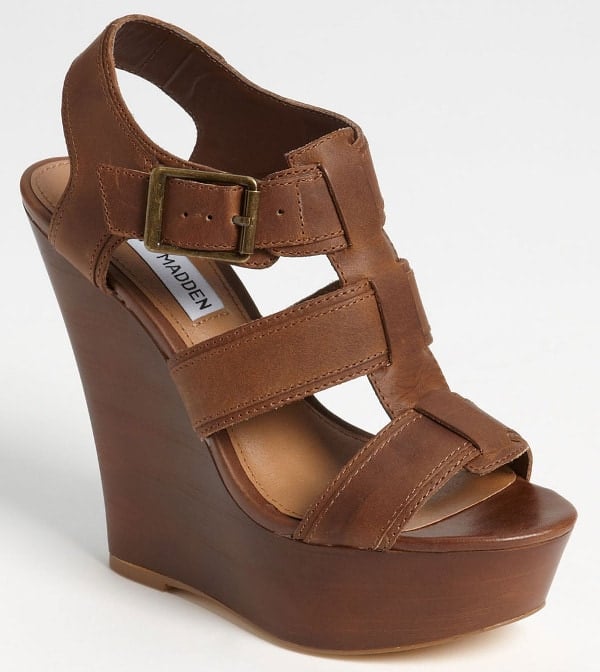 Steve Madden "Wanting" Wedge Sandals, $99.95
DV by Dolce Vita "Tex" Sandals, $59.60
DV by Dolce Vita "Tabia" Sandals, $88.95
Hinge "Annibell" Wedge Sandals, $109.95
Credit: VALPO NEWs/WENN