Despite being a newcomer in the fashion industry, Monika Chiang has been proving to everyone that she deserves a spotlight next to the prominent names in the fashion world. Aside from her apparel line, her shoes have also been receiving a lot of press lately.
The most recent famous face we spotted wearing a pair of Monika Chiang shoes was Eve. The rapper performed for an event wearing a very beachy getup sexified by her choice of sandals.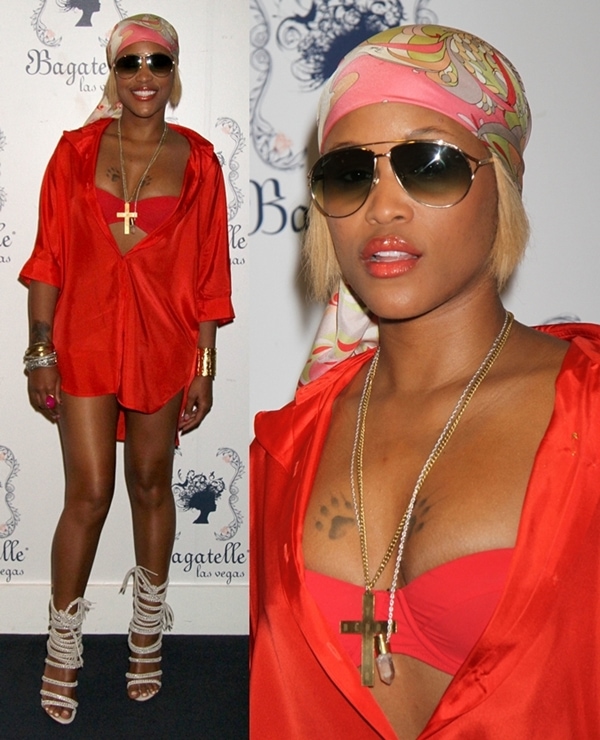 Eve at Bagatelle Beach inside Tropicana in Las Vegas on July 6, 2013
Eve performing her new songs on stage
Eve wore the Monika Chiang "Imena" lace-up sandals. This is, by far, the fiercest pair of sandals we have seen from the line. The Imena gives a whole different meaning to the term "lace-up" because, as you can see, it is the epitome of lace-up. They look like reinvented cage sandals, only with ropelike straps of intertwined leather and chain. Pretty sexy, right?
A closer look at Eve's Monika Chiang sandals
Unfortunately, the Imena is no longer available online. We did, however, find an equally sexy alternative from the same label:
Monika Chiang "Imena" Lace-Up Sandals, $495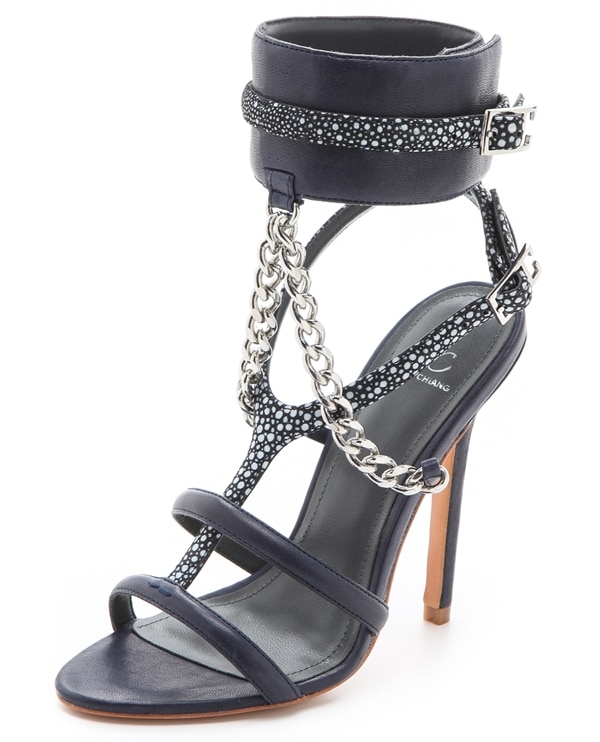 Monika Chiang Domina Chain Cuff Sandals in Navy, $495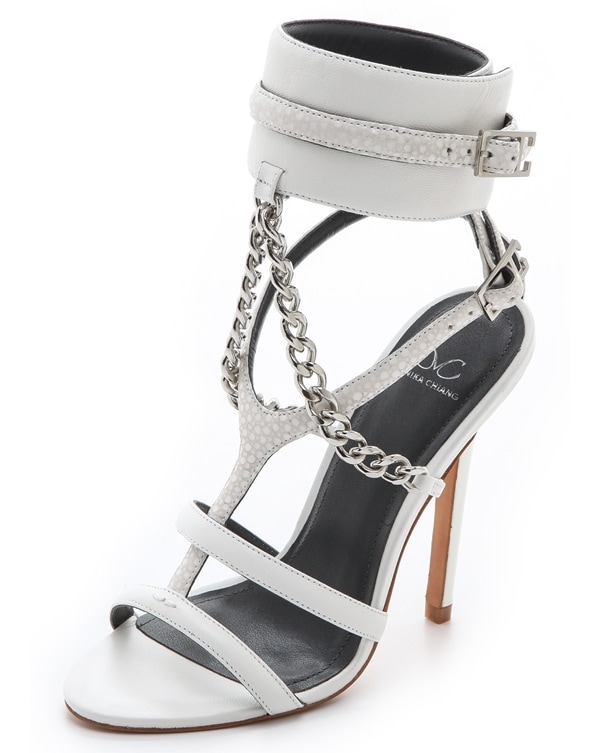 Monika Chiang Domina Chain Cuff Sandals in White, $495
Credit: DJDM/WENN