A lot of singers love unconventional heels. Recently, we spotted two singers — Amelle Berrabah and Tallia Storm — wearing some very eccentric heels.
Let's first take a look at Scottish singer Tallia Storm, who attended the Sugar Factory American Brassiere Grand Opening in Manhattan on June 20. She sported a cropped top paired with sequined pants featuring colorful smiley faces. Tallia accessorized with black-and-white-striped sunglasses, gold-tone accessories, and a coral Chanel purse.
To complete the ensemble, she wore a pair of unique cutout wedges featuring color-blocking effect in black and red.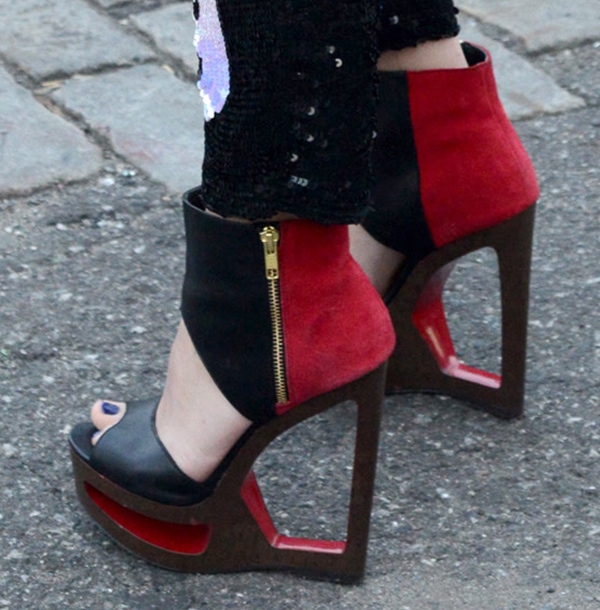 Tallia Storm at Sugar Factory American Brasserie Grand Opening in Manhattan, New York City, on June 20, 2013
VS.
Amelle Berrabah was spotted at the MYO Fashion Summer Collection 2013 event in London on July 6. The Sugababes member wore the same wedges as Tallia with a black and white cropped top paired with black jeans.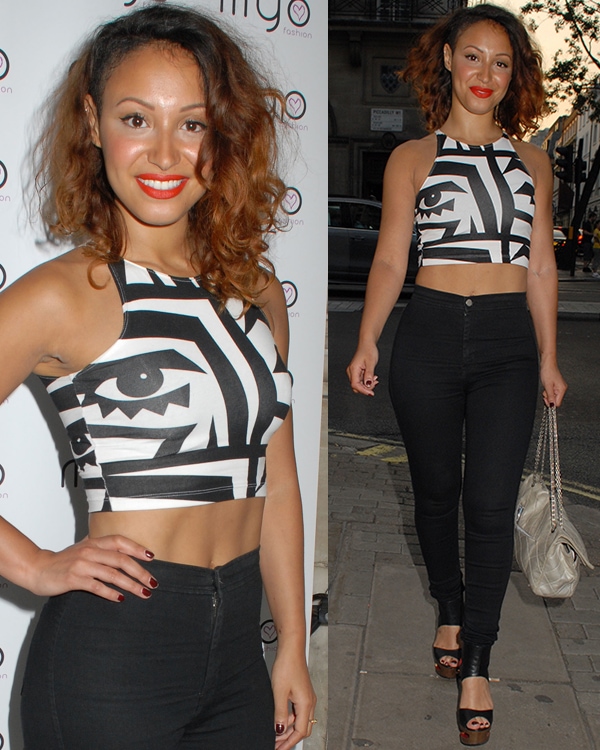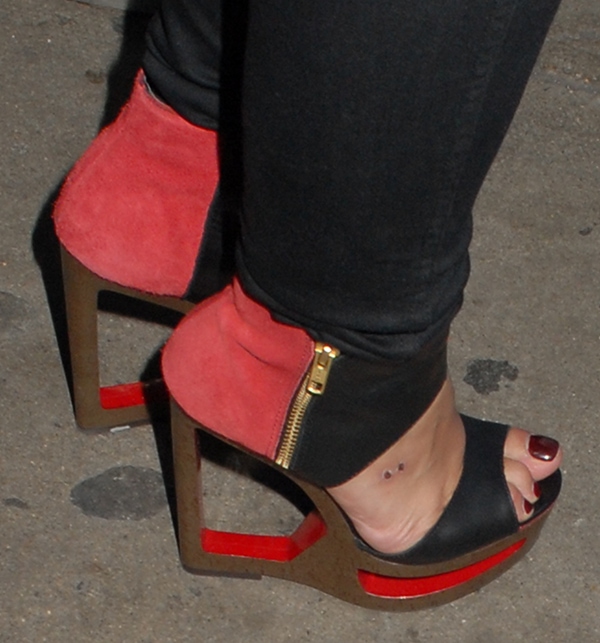 Amelle Berrabah at the MYO Fashion Summer Collection 2013 show and party at Aura in London on July 6, 2013
Who do you think wore the wedge sandals better?
These bold wedges and platforms feature a one-of-a-kind cut-away design with a contrast shade and edgy zipped ankle cuffs in a trendy color-block detail.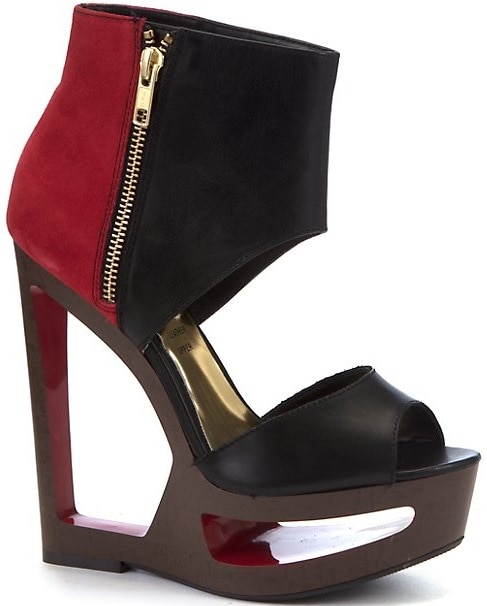 Limited Black-and-Red Color Block Cutout Wedges, £49.99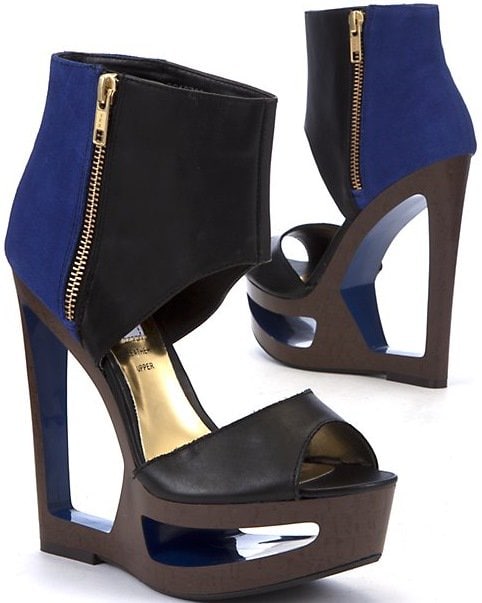 Limited Black-and-Blue Color Block Cutout Wedges, £49.99
Credit:Ivan Nikolov/WENN