Mary Kate and Ashley Olsen were seen on February 22 sashaying down the red carpet of the Elle Style Awards 2010. As they were there to receive their Style Icon award, both twins were out in full couture force, wearing who's who of fashion from head to toe.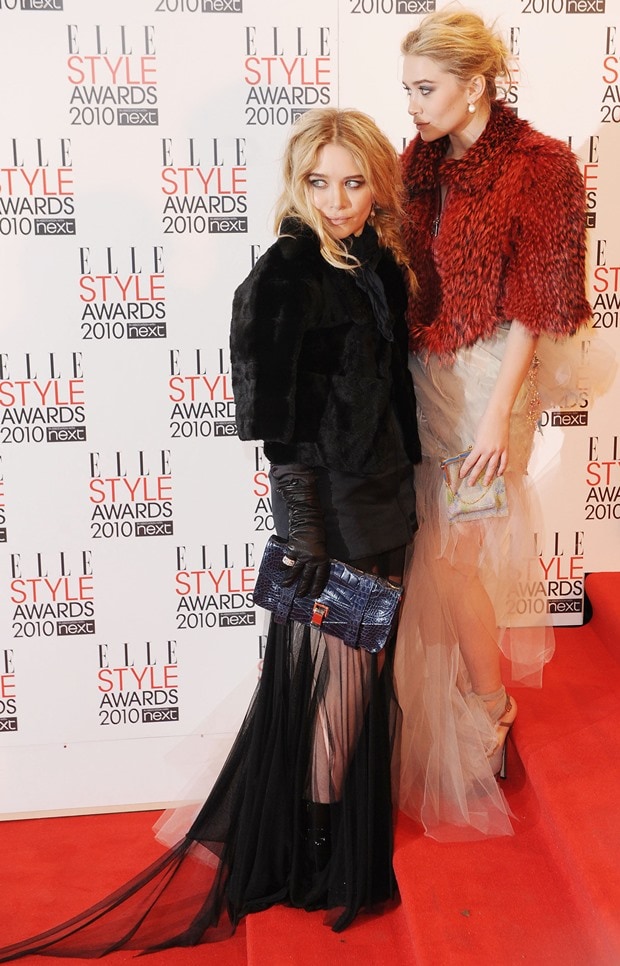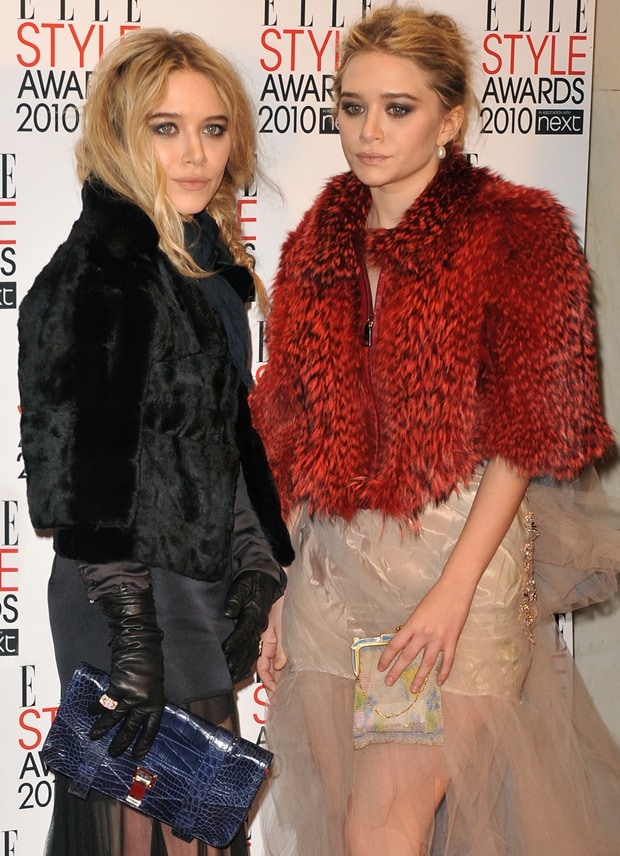 Mary Kate Olsen and Ashley Olsen attend the ELLE Style Awards 2010 at the Grand Connaught Rooms in London on February 22, 2010

Ashley Olsen in Fendi heels
Mary Kate wore a Lanvin dress while Ashley was in customized Christian Lacroix. The twins accessorized their long see-through gowns with Bulgari jewels.
Both girls looked very deserving of their Style Icon Award, but I am particularly enamored with Ashley's dreamy Fendi heels. I went searching high and low for a copy of Ashley's shoes, but no one makes them quite like Fendi. I found one from Rocawear in the same color palette and although it gives the illusion of a wrapped shoe, it doesn't have the fabric ankle ties like Ashley's.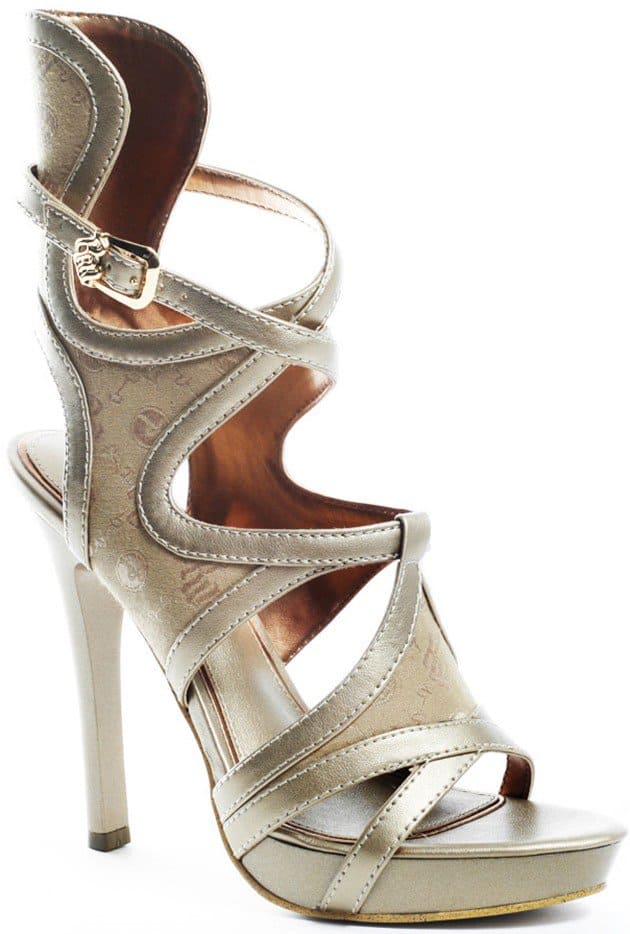 Rocawear 'Haydin' Pumps, $71.99
Here's one that does have the ankle ties and even the clear platforms of Ashley's Fendis, but it doesn't have the same classy appeal. On the plus side, you can change the ribbons on these Pleaser USA 'Kiss-295' heels with any of the other interchangeable straps. You also don't have to wear the ties that high up the leg:
Pleaser USA 'Kiss-295', $74.99
I ended my search with these Tashkent by Cheyenne 'The Sanchez' linen sandals. They're the same khaki color and the same ankle ties, but because the fabric is linen, it's more casual than formal: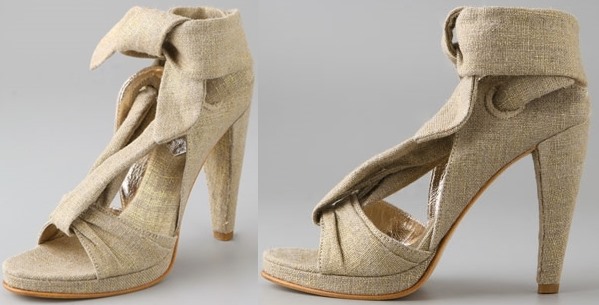 Tashkent by Cheyenne 'The Sanchez' Linen Sandals, $485
On second thought, these heels aren't that spectacular in product view and I daresay the lycra fabric looks kind of cheap on the yellow color. Maybe this pair of heels only gets all of its tantalizing power from Ashley? Then perhaps the not-so-lookalikes I found have the potential to look as stunning as the Fendis on Ashley Olsen… Aah, such is the power of a style icon. Leave a comment if you find a better lookalike of Ashley Olsen's Fendi heels!
Credit: Lia Toby/WENN