Azealia Banks was invited as a performer at the 2013 Logo NewNowNext Awards held at the Fonda Theater in LA over the weekend.
If you think the bondage bodysuit she's wearing in the following picture is what she wore to hit the stage, think again: It's actually just the outfit she used to walk the event's purple carpet!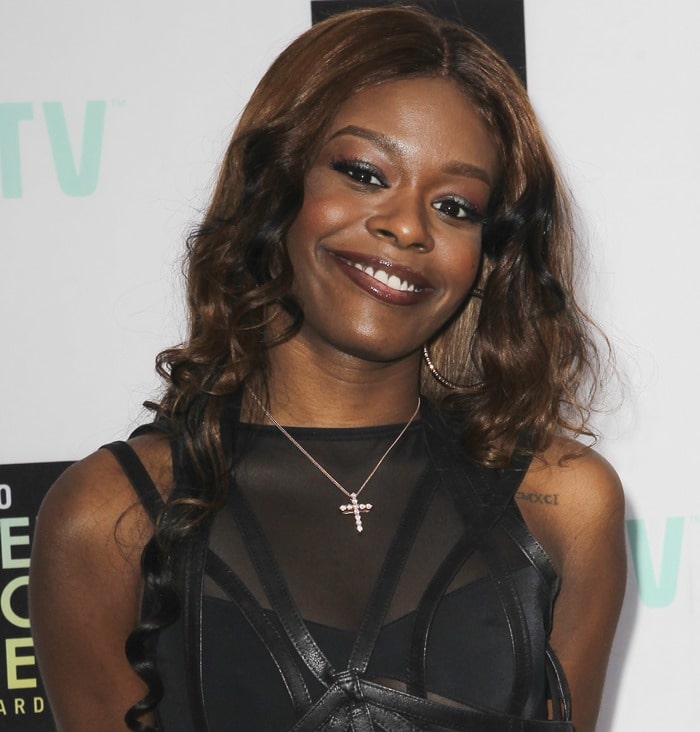 Azealia Banks at the 6th Annual Logo NewNowNext Awards at the Fonda Theater in Los Angeles on April 13, 2013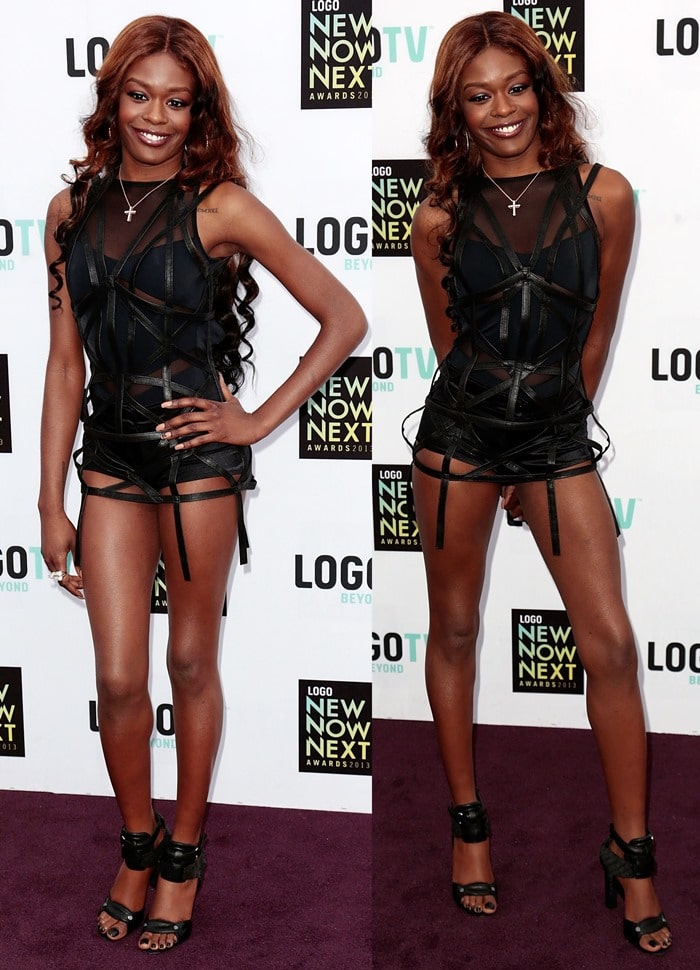 Azealia Banks wearing a bondage bodysuit
Azealia Banks changed to an even more risqué outfit for her performance on stage, although this super short outfit with leather straps and mesh is already plenty risky for us. Besides, this outfit was also paired with the cuter shoes. See them up close below: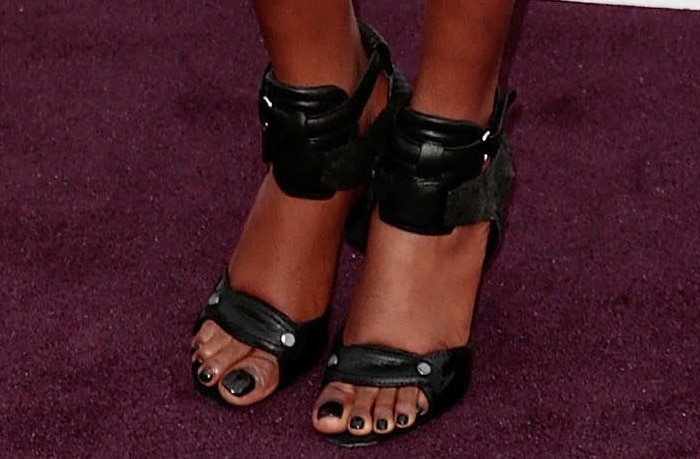 Azealia Banks shows off her feet in Alexander Wang "Chloe" sandals

We spotted these same shoes on Kristen Stewart and Sandra Bullock before, so we were able to immediately ID them as the Alexander Wang "Chloe" sandals:
Alexander Wang "Chloe" Sandals, $525 at Farfetch
Other celebrities used these sporty-looking sandals to match a casual outfit or to provide contrast in a feminine ensemble. Always the shaker-upper, Azealia Banks used them to boast of her bodacious figure and to bring out the best in that bondage bodysuit!
Unfortunately, these best-selling sandals are all sold out now. Alexander Wang needs to resurrect them in a future season like what he did with the "Freja" clip-toe booties and the "Noemi" velcro strap booties!
Credit: Brian To / WENN