Marlowe Ottoline Layng Sturridge, the only child of Sienna Miller and Tom Sturridge, was born on July 7, 2012. After dating Jude Law for three years between 2003 and 2006 and once again for two years between 2009 and 2011, Sienna Miller started dating actor Tom Sturridge.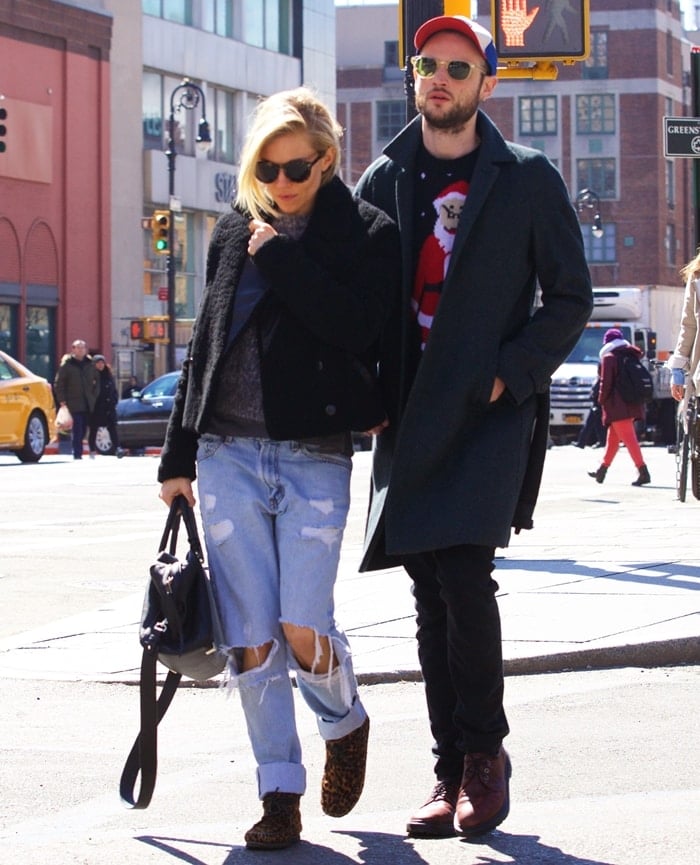 Sienna Miller and her boyfriend Tom Sturridge on a date in New York City on March 13, 2015
Best known for his work in Being Julia, Like Minds, and The Boat That Rocked, Tom Sturridge is an English actor with a net worth of $3 million. Starting dating in 2011, they announced their engagement in 2012 and officially ended their relationship in July 2015.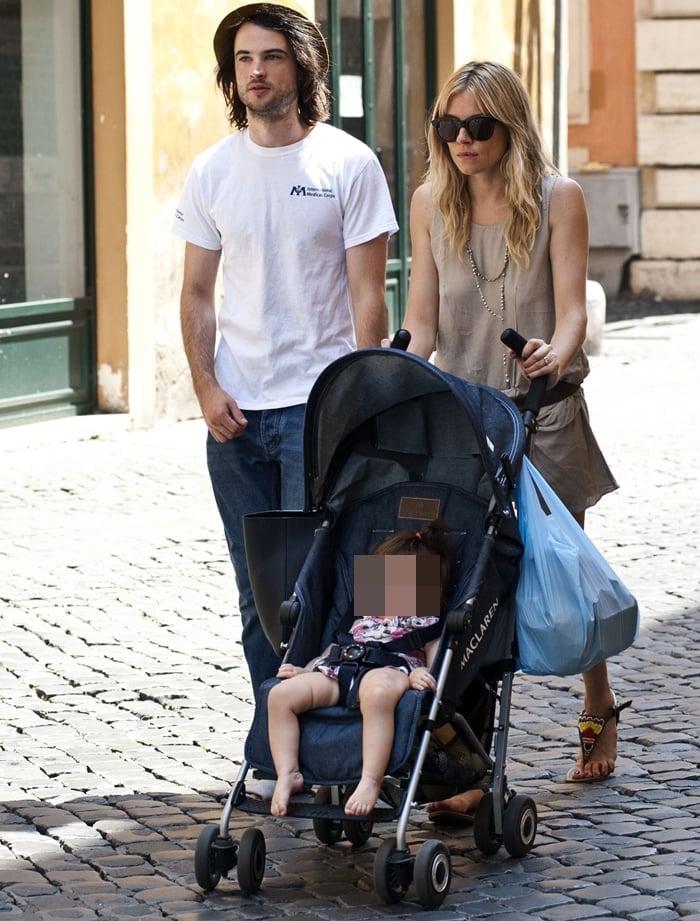 Sienna Miller with her fiance Tom Sturridge and daughter Marlowe Ottoline Layng Sturridge in Rome, Italy, on July 28, 2013
For Allure's May cover story in 2017, the Live by Night star talked about the challenges of co-parenting her daughter Marlowe with baby daddy Tom Sturridge. She has also made an effort to stop smoking.
"We do bedtime every day," Miller said about her former boyfriend, who lives nearby. "We felt like as much togetherness as possible would be ideal, and fortunately we really love each other and are best friends, and so that works."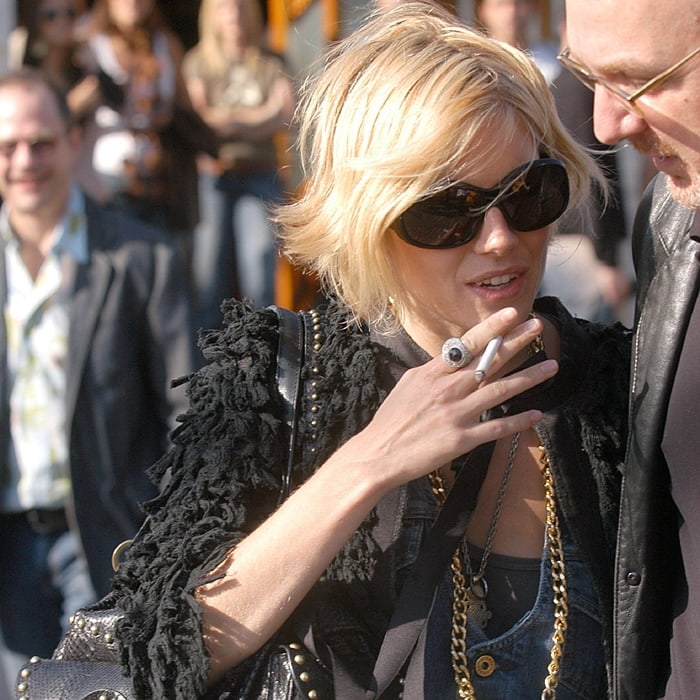 Sienna Miller smoking a cigarette in New York City on October 16, 2005
"I'm reading Allen Carr's book on how to stop smoking. Over the past nine months, I've picked up and put the book down four times. I am now halfway through, and I'm gonna stick with it. I had one in the last two days. I'm not a big smoker anymore, but it's definitely a part of me." You can buy the book she's referring to on Amazon.
In 2020, Sienna got engaged to her boyfriend Lucas Zwirner, son of famed art dealer David Zwirner and the editorial director of David Zwirner Books.
Sienna Miller wearing Gucci with Forevermark jewelry at the 2020 Golden Globe Awards held at the Beverly Hilton Hotel in Beverly Hills, California, on January 5, 2020
If you didn't know, Sienna Miller is one of the "it" girls of fashion. In September 2015, the then 33-year-old has even stood up alongside big names such as Kate Moss!
Since she got her start as a socialite, we weren't surprised to see Sienna leverage her connections in order to dive into acting.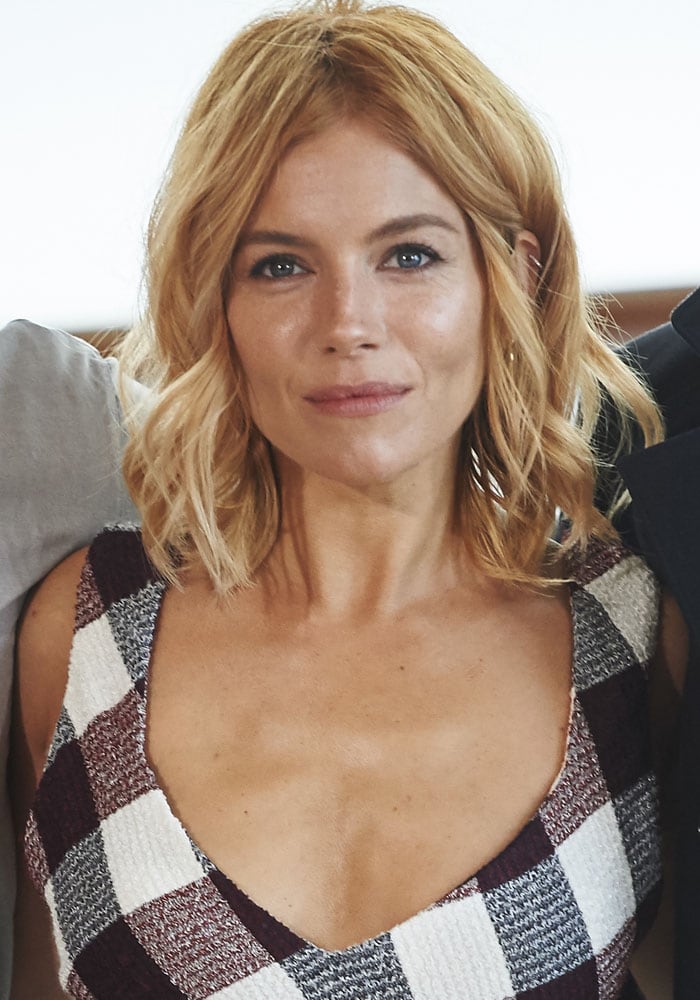 Sienna Miller attends the "High Rise" photocall held at the 3rd San Sebastian International Film Festival in Spain on September 22, 2015
The socialite-turned-actress flew into Spain to promote her new film "High Rise" with co-star Tom Hiddleston.
Sienna Miller shows off a Victoria Beckham dress while promoting her upcoming movie "High Rise"
Sienna was photographed wearing a dress from the latest Victoria Beckham collection, which had debuted on the runway just ten days prior.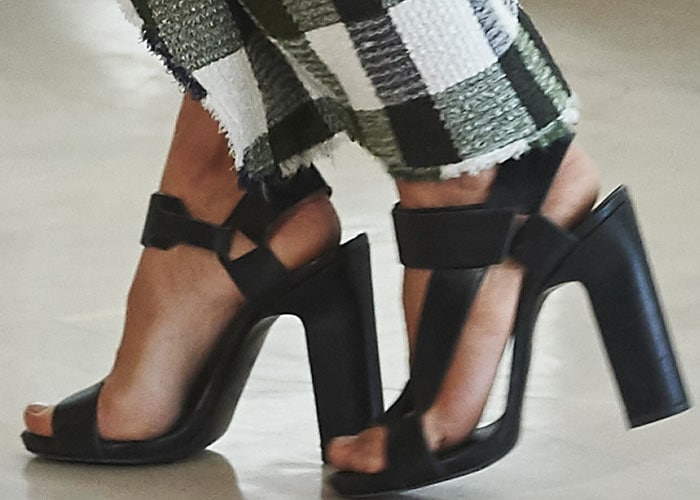 Sienna Miller wears a pair of black Pierre Hardy sandals to the premiere of her upcoming movie
Sienna wore her adorable plaid dress with Pierre Hardy's "Ultimate" sandals in black.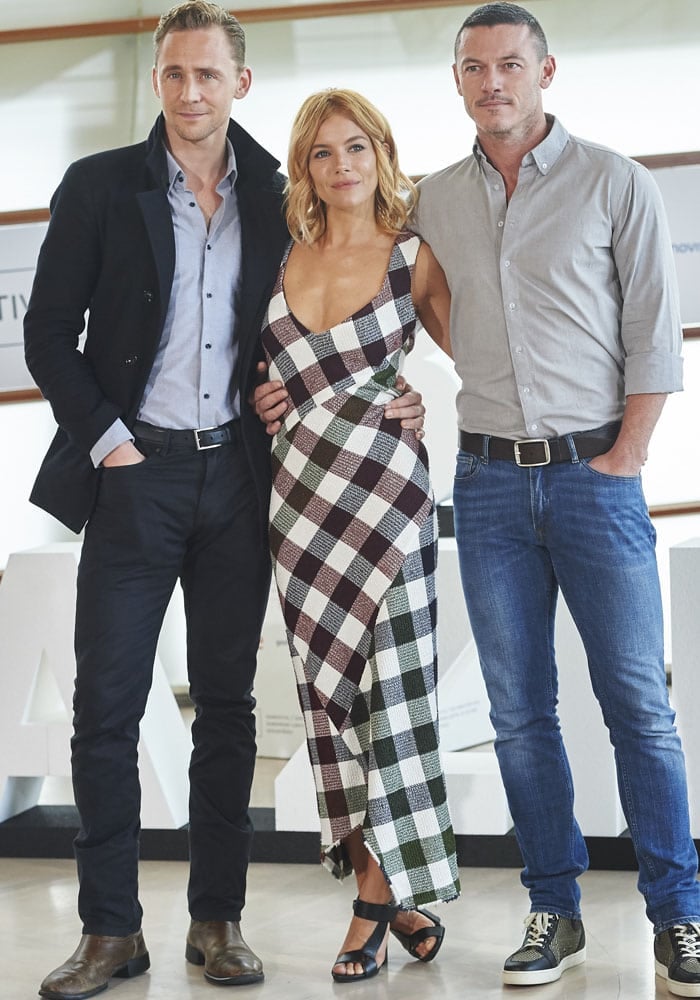 Sierra Miller poses with her costars at the "High Rise" premiere at the San Sebastian International Film Festival
We don't have the lowdown on "High Rise" just yet because as of press time, the trailer has not been released.
For now, you can just gaze lovingly at her adorable shoes. Oh, and you need to see the back of the dress.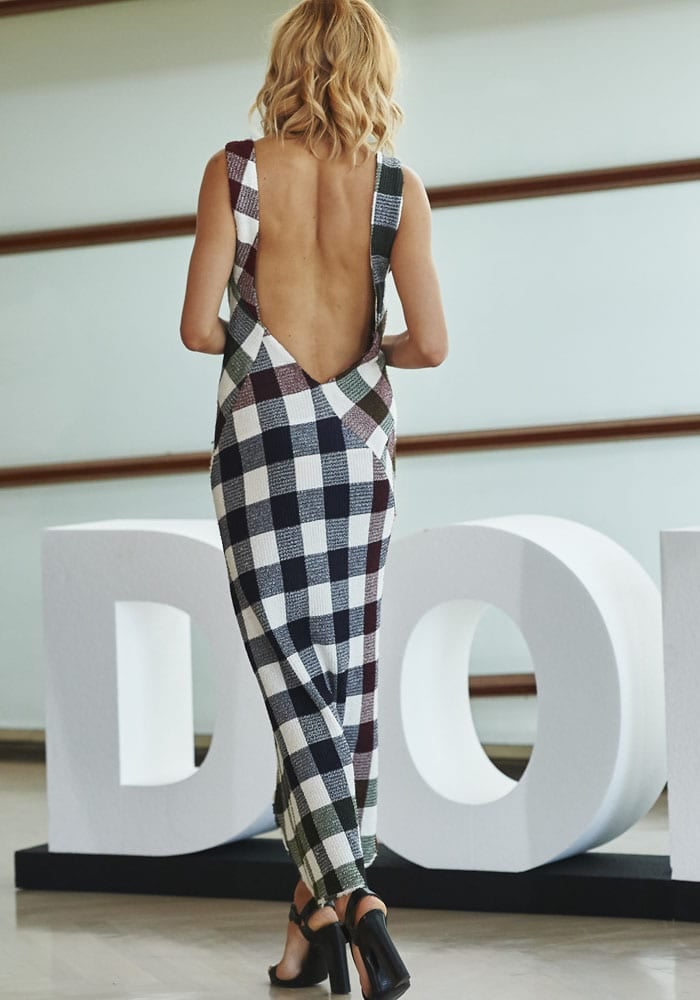 Sienna Miller shows off the low-cut back of her plaid dress
Sienna's "Ultimate" pair in black is almost sold out, but we did pull up its gorgeous orange counterpart. If you're feeling a bit adventurous, we recommend you check out the tangerine beauty at Farfetch:
Pierre Hardy "Ultimate" Leather Sandal in Black, $995
Pierre Hardy "Ultimate" Leather Sandal in Orange, $945
The latest footwear releases from Pierre Hardy can be found at Net-A-Porter and Bergdorf Goodman.
Pierre Hardy Amanda Suede and Metallic Leather Sandals, $965
Pierre Hardy Oh Roy Leather and Suede Sneakers, $755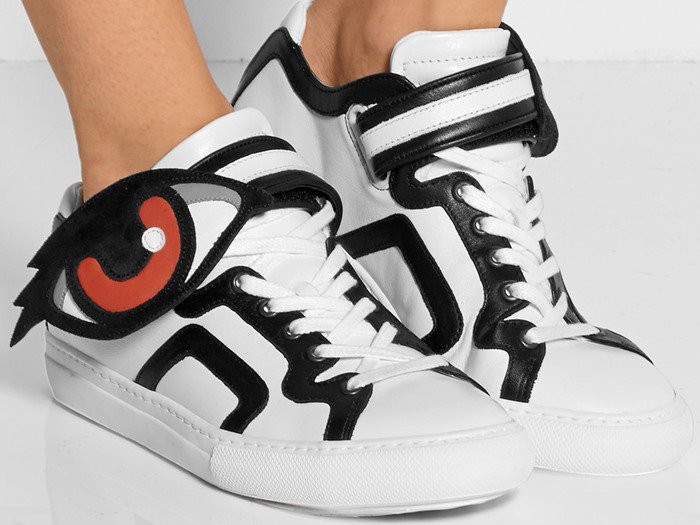 Credit: Sean Thornton / WENN / Alberto Reyes / SHOTPRESS / Instar / Vallenilla