If you can't decide on a birthday present or Christmas gift for a wealthy baby, Christian Louboutin has got just the thing for you.
Available exclusively on the Christian Louboutin website, the French shoe designer's latest limited-edition capsule of baby shoes will also answer the prayers of the mothers of the 1 percent.
Only one size is available, which will fit a baby from around six to nine months of age. Limited to 600 pairs and, the luxury infant shoes are expected to sell like hotcakes!
The popular shoe designer told Vogue, "I love the idea of transposing the proportions of women's shoe detailing onto a baby shoe." Christian Louboutin added, "That's how I worked on the bow pattern. I wanted to give it a Walt Disney cartoon–type look which parents, including myself, usually fall in love with."
Christian Louboutin's infant shoes are available in 3 different styles — Wallgraf black & white, Wallgraf Multicolor and LoubiRed. Which version is your favorite?
Baby Shoes Wallgraf Multi, $250
Elegant and so playful, the Wallgraf pattern covers this colorful artsy style.
Loubi Red Baby Shoes, $250
Elegant and timeless, the Loubi red baby shoes is the upmost iconic style.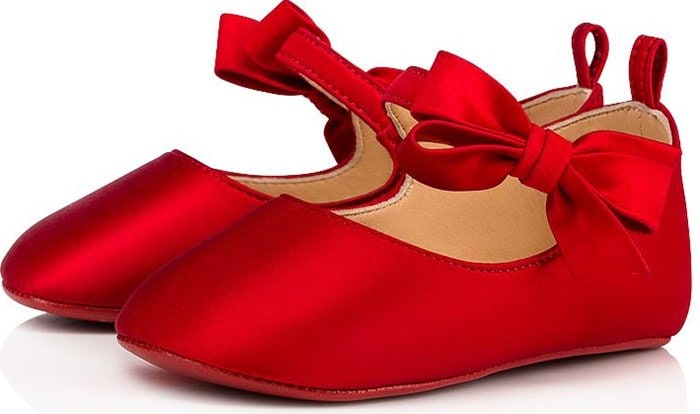 Baby Shoes Wallgraf Black & White, $250
Elegant and graphic, the Wallgraf pattern covers this gorgeous artsy style.