While celebrity moms like Kim Kardashian and Chrissy Teigen proudly showed off their baby bumps in ridiculous maternity bodycon dresses, Bad Moms actress Mila Kunis had been sticking to the more classic route.
In July 2016, the pregnant actress attended the premiere of "Bad Moms" in New York in an outfit that clearly said she didn't want her baby bump to be the talk of the town. Maybe she wanted the focus on her film?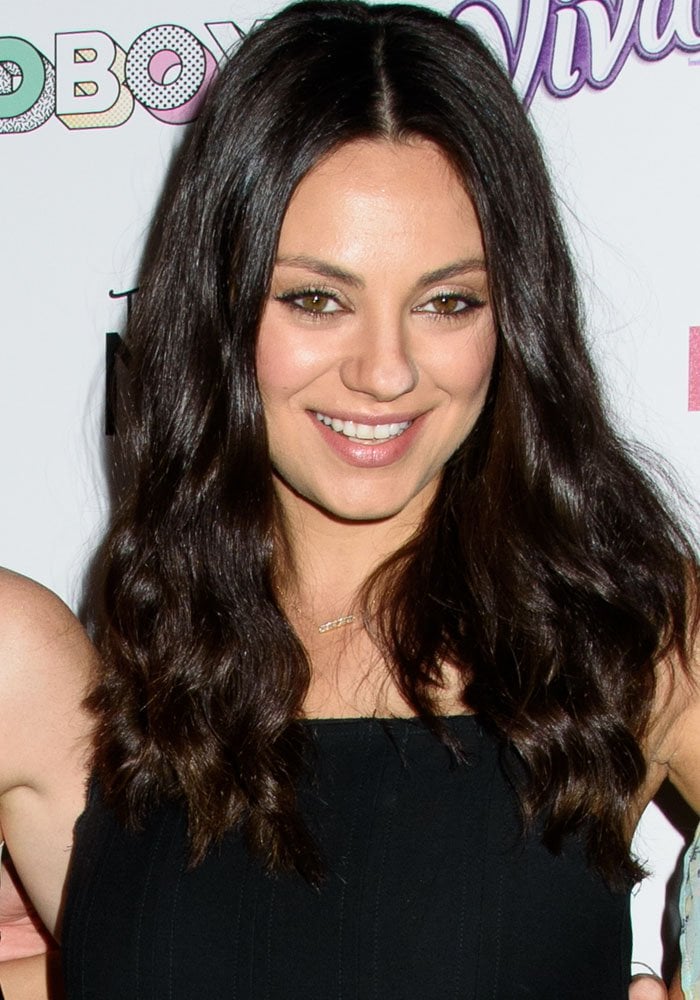 Mila Kunis wears her dark hair down at the "Bad Moms" Mamarazzi screening held July 29, 2016, in New York (Credit: WENN)
Mila Kunis was 32 years old, Kristen Bell was 36 years old, Kathryn Hahn was 42 years old, Jay Hernandez was 38 years old, Annie Mumolo was 43 years old, Jada Pinkett Smith was 44 years old, and Christina Applegate was 44 years old when Bad Moms premiered on July 19, 2016, in New York City.
Journalists Melissa Musen Gerstein and Denise Albert pose with "Bad Moms" stars Kathryn Hahn and Mila Kunis at the Mamarazzi screening of "Bad Moms" at AMC Empire on July 28, 2016, in New York City (Credit: WENN)
Mila posed with Melissa Musen Gerstein and Denise Albert, the founders of The Moms, and her "Bad Moms" co-star Kathryn Hahn on the red carpet. However, there was the notable absence of Christina Applegate and Kristen Bell.
In the 2016 American comedy film Bad Moms, Mila Kunis plays a stressed-out working mother who decides to rebel against the perfect and overachieving PTA moms, Kristen Bell portrays a stay-at-home mom who is struggling to maintain her composure amidst the pressures of motherhood, and Kathryn Hahn plays a single mom who is unapologetically carefree and rebellious, often putting her own needs before her children's (Credit: STX Entertainment)
Mila wore a baby bump-camouflaging jumpsuit by Sea New York, which featured beautiful pleating at the waist.
The jumpsuit also had raw edges, but we couldn't tell whether the loose threads on her pant hem were part of the design.
Mila Kunis wears a shapeless black Sea New York jumpsuit to the "Bad Moms" movie premiere (Credit: WENN)
Known for her unique eyes, Mila traded in her stilettos for the more comfortable chunky-heeled Sarah Flint "Tara" sandals.
This certainly isn't one of our favorite looks from Mila.
She played it safe and ended up looking boring, but we will give her a pass because the career woman is pregnant and taking care of another baby.
With all that responsibility, who has time to shimmy into a tight dress?
Mila Kunis's feet in chunky-heeled Sarah Flint sandals (Credit: WENN)
The Sarah Flint "Tara" sandals are available in olive green, rust, and metallic.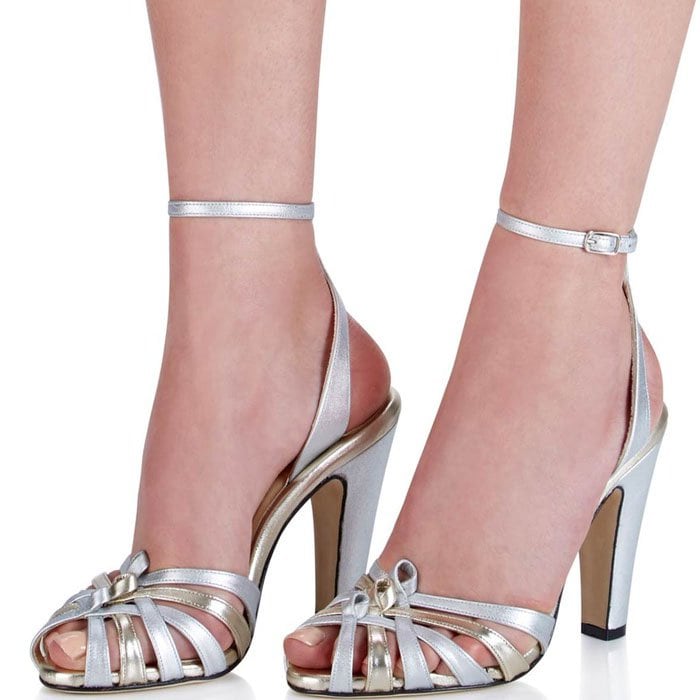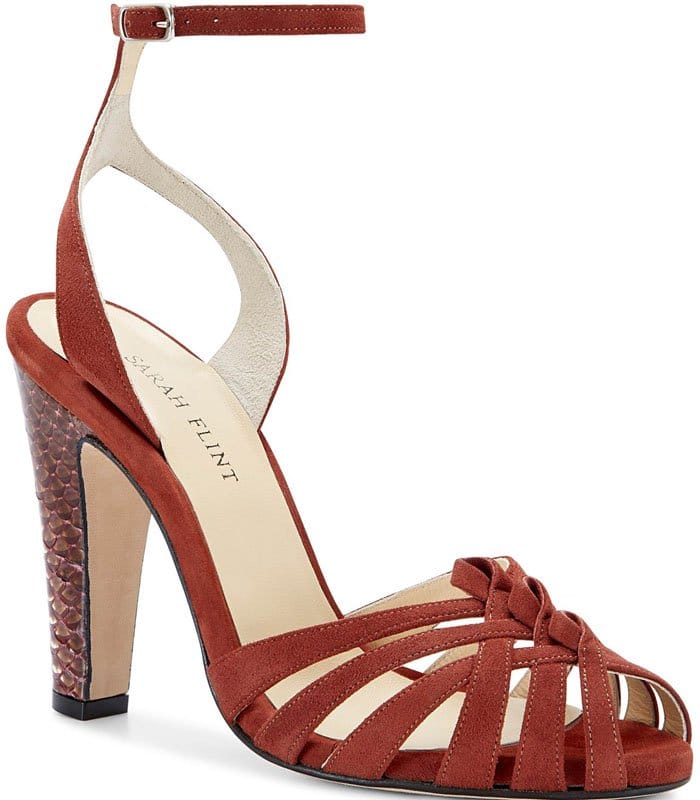 Sarah Flint "Tara" Sandals, $795 – $825