After Jennifer Aniston's unsuccessful high-low dress and Bella Thorne's too-sexy-for-a-17-year-old jumpsuit, Bai Ling was the much-needed craziness at the 'Horrible Bosses 2' premiere in Hollywood on Thursday.
Bail Ling at the Horrible Bosses 2 premiere at TCL Chinese Theatre in Hollywood, California, on November 20, 2014
Bai was actually dressed conservatively by her own standards that night. Compared to the stuff she has worn in the past, the actress was all covered up in a white structured shantung top with gold-studded shoulders and a matching tiered pencil skirt.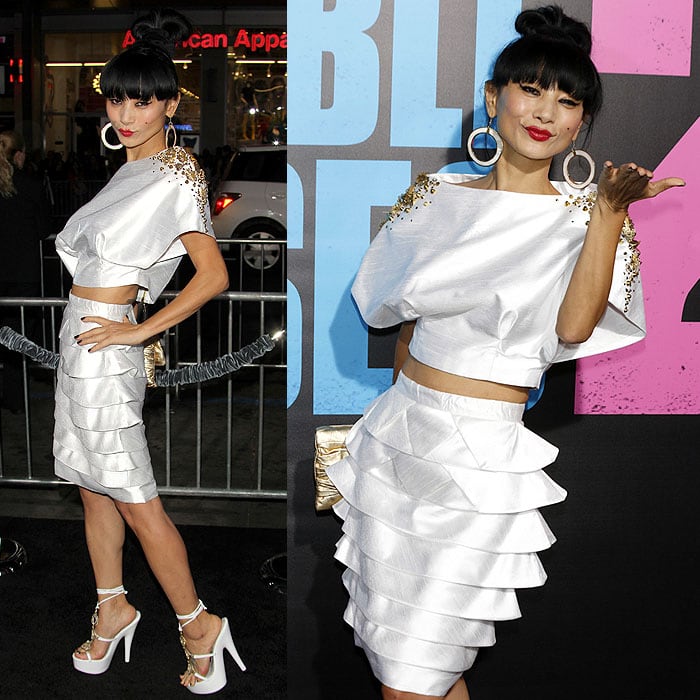 Bai Ling giving pouty faces and blowing kisses to the cameras
She added more touches of gold through gold-rimmed pearl hoop earrings, a gold clutch, and gold-circle-strapped platform sandals. Completing her unusually tame look was her signature blunt bangs in a high top bun, severe black eyeliner, and high-contrast red lips.
Bai Ling showing different angles of her top-piled bun hairdo, pearl hoop earrings, gold-studded structured Kimono top, pleat-tiered skirt, and ankle-tie platform sandals
Bai even blew kisses to the crowd and gave the cameras cute pouty looks. She worked the angles of her outfit, giving over-the-shoulder, hand-on-hip, and fierce-face poses like any normal celebrity would.
But whatever sense of normalcy Bai started the night with came crashing down when she did some side poses. It was back to perpetually wardrobe-malfunctioning Bai Ling when the wide cut of her sleeves opened up to reveal major side boob.
Bai Ling flashing major side boob
Oh well, it was a good run while it lasted.
Here's a closeup of Bai Ling's white ankle-tie platform sandals with rhinestone-encrusted gold circles on the straps: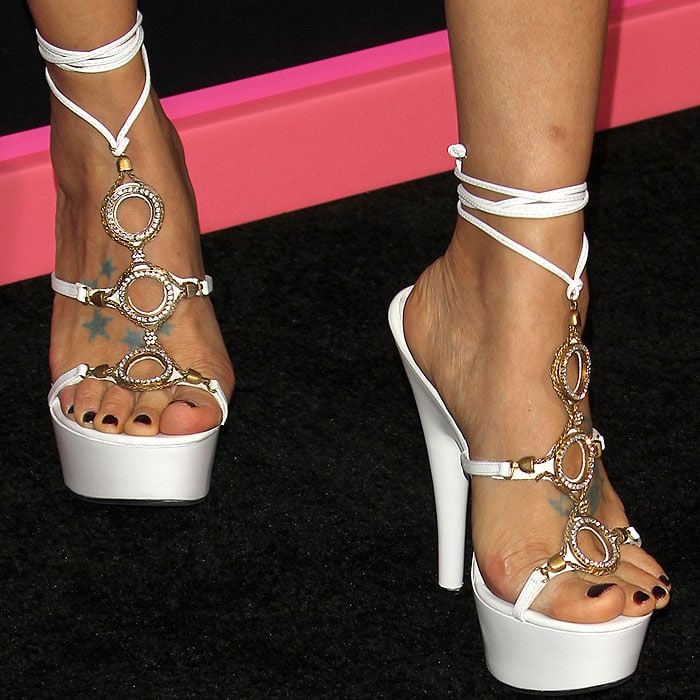 Bail Ling's perfectly pedicured toes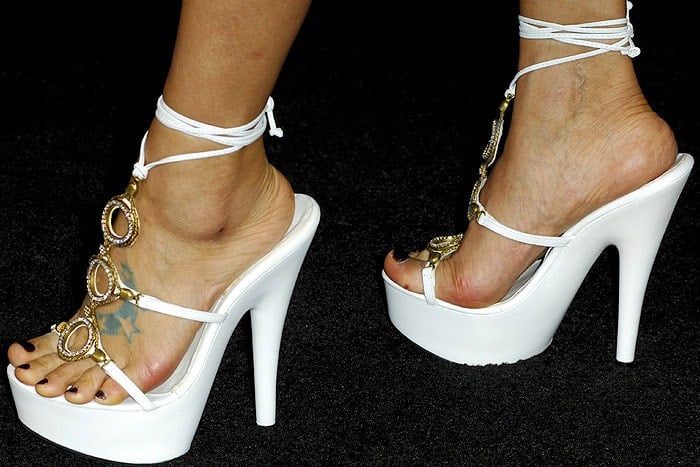 Bail Ling shows off her feet in white ankle-tie platform sandals
Can you help us identify these shoes? Meanwhile, here's an alternative we found without the gold details:
White Ankle-Tie Platform Sandals, $50.95 (before: $101.90) at Amazon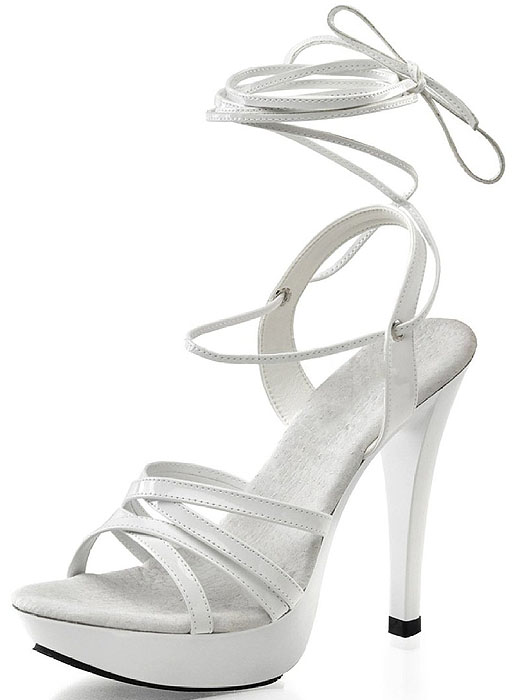 Credit: Dave Bedrosian / Nicky Nelson / Apega / Future Image / FayesVision/WENN