Bai Ling loves attention. That much everyone knows by now. Just a few days ago, we spotted the 46-year-old Chinese actress in a leopard print dress and a pair of $50 bright blue jeweled wedges by Promise.
A few days later, she was at it again, sporting a pair of bright yellow ankle-wrap pumps while decked in lavender lace, sequins, and stripes.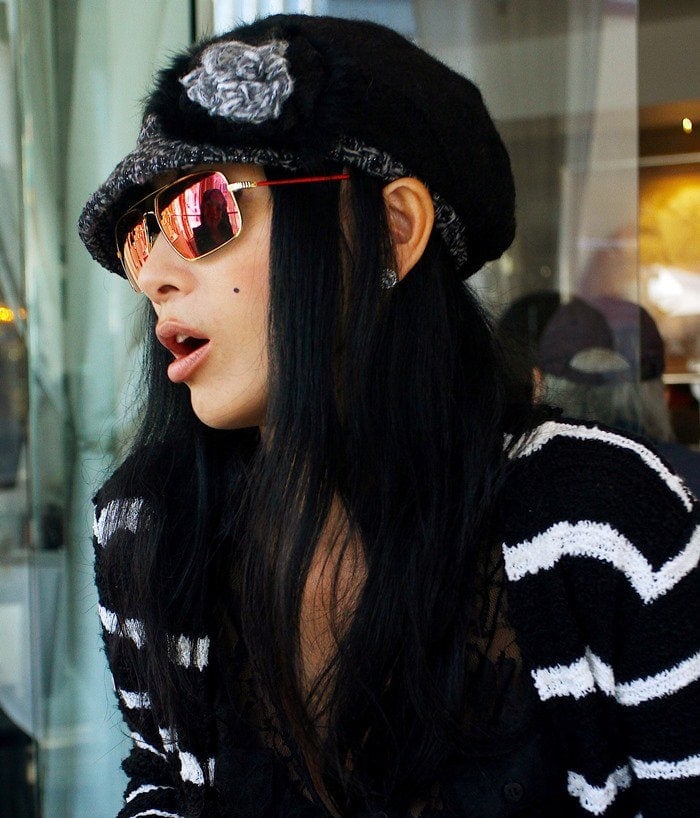 Bai Ling arriving at Villa Blanca restaurant in Beverly Hills on December 24, 2012
What do you think of her look?
No doubt, she had on quite a lot, from the hat, to the sequined shorts, to the err … lace pants, and even the striped cardigan, but none caught our attention quite so quickly like the neon yellow cuffed pumps on her feet.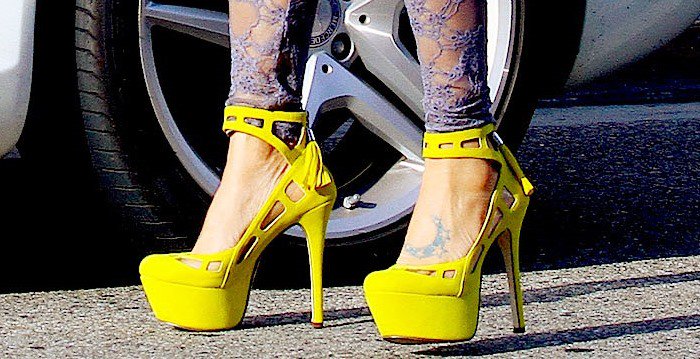 Bai Ling wearing yellow Michael Antonio 'Lavonne' heels
If some of you are thinking that her heels look familiar, that's because you've probably already seen them before. Bai Ling wore the Michael Antonio 'Lavonne' pumps that feature cutout detail on the cuff and on the sides of the vamp. This style has unfortunately sold out online.
Michael Antonio 'Lavonne' Pump
Credit: Winston Burris/WENN