And here we were thinking that Beyonce's tiptoe ballet shoes in her "Green Light" music video looked deadly. Those have got nothing on these ballet shoes we're featuring today. We spotted them in Spanish artist Javier Perez's short film entitled En Puntas, which has gone viral thanks to the incredibly brave ballerina who dances on the tips of sharp butcher knives in it.
French dancer Amelie Segarra on the tips of her toes on the tips of knives
If you think stiletto heels are impossible, these knife-tipped ballet shoes should put things in perspective for you: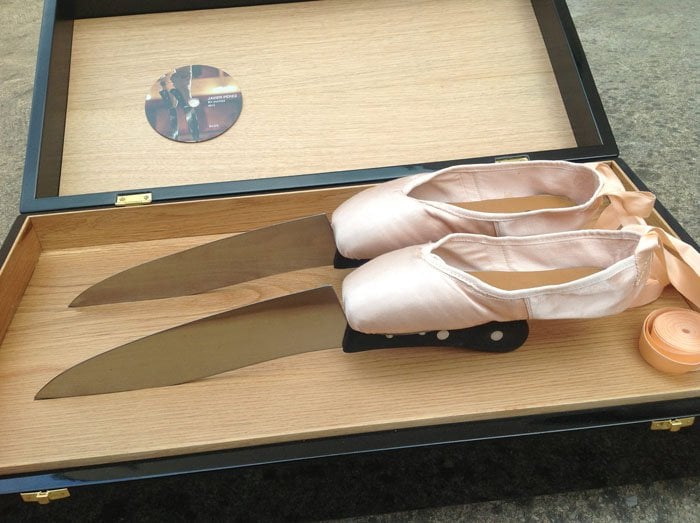 En pointe ballet shoes with kitchen knives attached at the toes
Are these now the scariest shoes of all time? These definitely get our vote for the most dangerous dance shoes in existence!
Try not to hold your breath as you watch a ballerina dance on knife points in Javier Perez's En Puntas below.
Credit: Javier Perez