Bella Hadid has become the unlikely face of the up-and-coming dad sneaker trend. We say "unlikely" because — if you don't remember — the 21-year-old model was the subject of a cringeworthy sneaker shopping interview with Complex magazine just a few months ago.
With Bella's try-hard posturing and overuse of slang like "dope" and "homeboy," the video went viral and has become one of the top YouTube search results for the word "cringe."
Bella may have gotten roasted for her awkward Complex interview, but at least her shoes looked good. The model was flexing the very limited Off-White for Nike"Air Jordan 1" sneakers for her video appearance. Though Jordan's aren't dorky dad shoes by any means, Bella's much-sought-after special edition trainers pinpoint the beginning of the model's status as a dad-shoe influencer.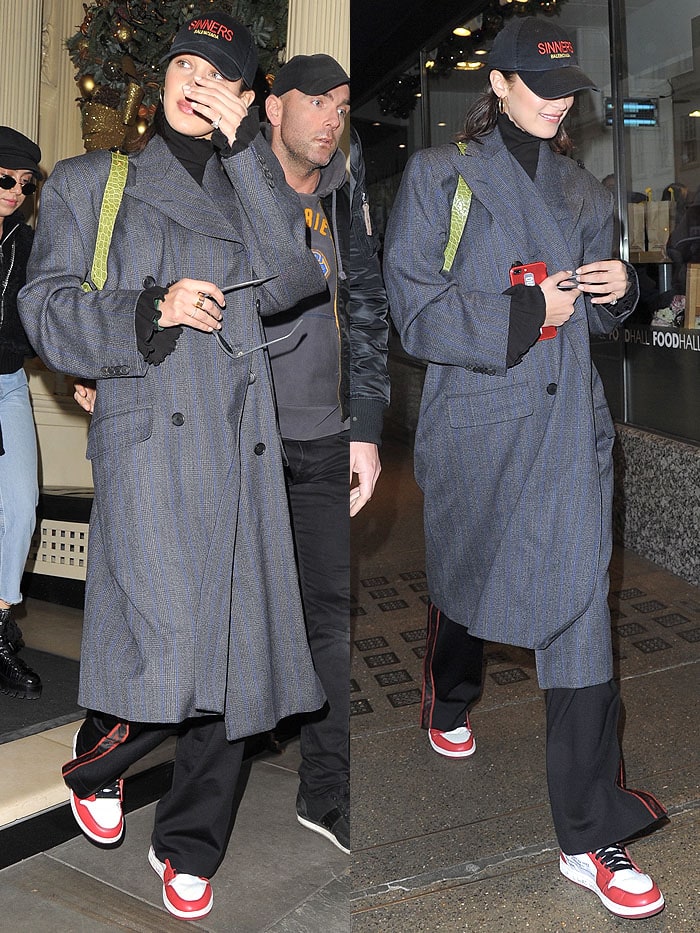 Bella Hadid wearing her Off-White for Nike "Air Jordan 1" sneakers out in London, England, on December 9, 2017.
Bella Hadid rocking one of the limited edition Off-White for Nike "Air Jordan 1" sneakers personally gifted to her by Virgil Abloh.
Bella has now moved on to bigger, bulkier and uglier dad sneakers. At the Dior Homme Fall 2018 fashion show, the catwalk queen donned chunky colorblock mesh-and-leather trainers from Dior Homme Spring 2018. Bella struck the perfect balance between feminine and masculine, opting to pair them with an exposed sheer bra and a black tribal-print pantsuit straight off the Dior Homme Fall 2018 runway.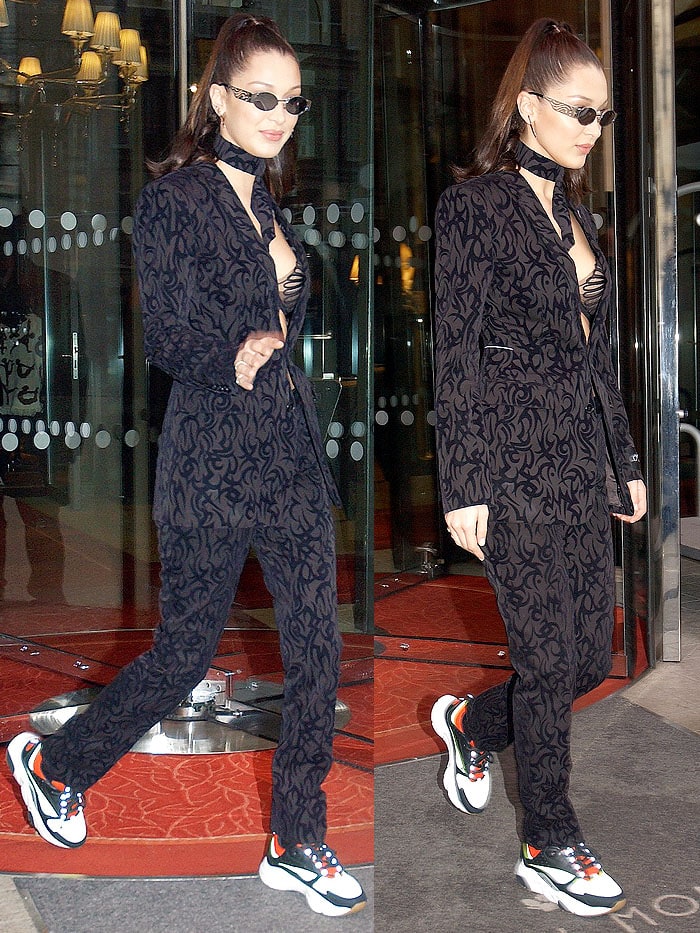 Bella Hadid arriving at the Dior Homme Fall 2018 show held during Paris Fashion Week in Paris, France, on January 20, 2018.
Details of Bella Hadid's Dior Homme Spring 2018 sneakers.
Shop these similar Dior Homme dad sneakers at Farfetch:
Dior Homme Block Panel lace-up sneakers, $605 (before: $931) at Farfetch
Perhaps the bulkiest and ugliest of all are the Balenciaga "Triple S" sneakers that we spotted Bella Hadid wearing just a few days ago. The brunette beauty achieved maximum dad-ness by pairing her Balenciagas with white Heron Preston crew socks and a Heron Preston Fall 2018 oversized blazer tied at the waist with a black plastic buckle belt.
She added touches of her signature sexiness through a sheer crystal-studded bodysuit, gold hoop earrings and oval rose-colored sunglasses.
Bella Hadid leaving Le Royal Monceau Raffles Hotel in Paris, France, on January 17, 2018.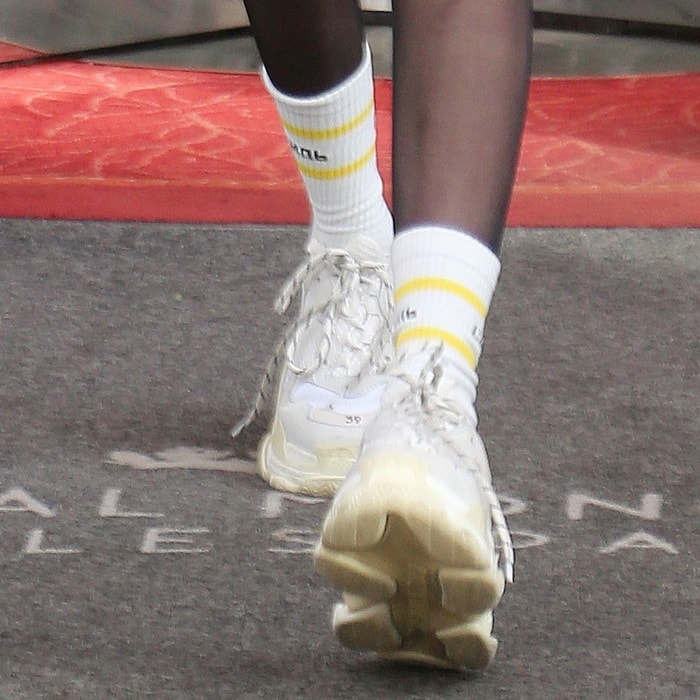 Closeup of the Balenciaga men's "Triple S" sneakers on Bella Hadid.
Will you be following Bella Hadid's steps and trying out the dad sneaker trend for yourself?
The yellow-and-gray and gray-and-red colorways of the Balenciaga men's "Triple S" sneakers are available at Neiman Marcus.
Balenciaga Men's "Triple S" sneakers, $850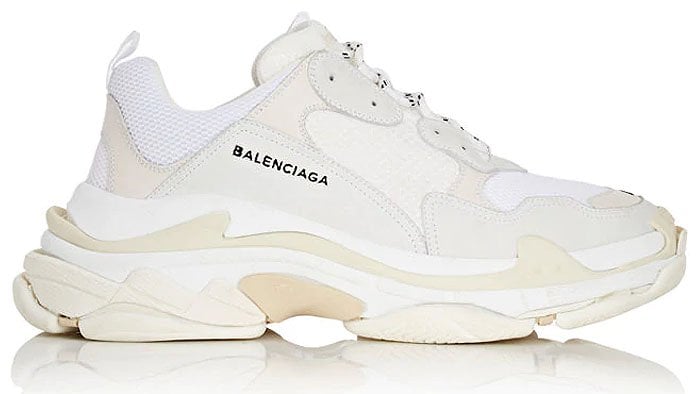 Credit: Georges Devos / News Pictures / WENN