Bella Thorne was among those invited to the 'Horrible Bosses 2' premiere held at TCL Chinese Theatre in Hollywood, California, yesterday.
Showing off her perfect feet in "Leila" platform sandals, Bella was white hot in her head-to-toe Gucci ensemble, and she knew it.
Bella Thorne at the 'Horrible Bosses 2' premiere at TCL Chinese Theatre in Hollywood, California, on November 20, 2014
The former child model worked the sexy open-back angle of her halter jumpsuit to the hilt. She boldly played up her jewelry by mixing gold, rose gold, and silver metals, and pairing them all with alternating silver-and-gray nails.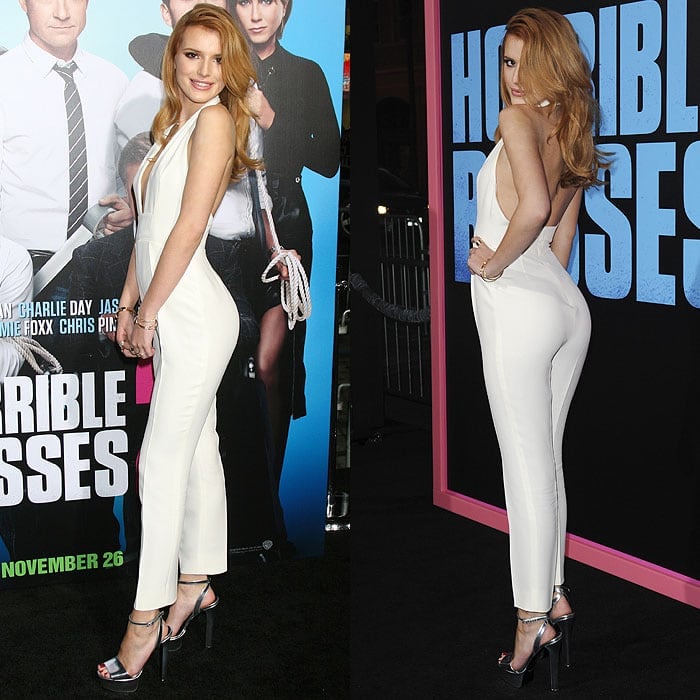 Bella Thorne flaunting her backside through over-the-shoulder poses
With the plunging neckline, sexily brushed-aside waves, and arched back poses, we found ourselves in disbelief that this girl's Wiki page says she is only 17 years old.
Bella Thorne's mixed rose gold and silver jewelry with silver-and-gray nails
For someone so young, Bella is already very well-versed in Hollywood's secrets to styling on the red carpet. She unknowingly gave one away while posing for the cameras at the premiere — when she turned to the side, the double-sided tape holding her halter top in place started to peel off:
Wardrobe Malfunction: Double-sided tape peeling off the side of Bella Thorne's Gucci halter jumpsuit
Well, it's actually not much of a secret, but this is basically how all those cleavage-baring outfits that come dangerously close to exposing everything don't.
Bella, by the way, quickly caught the wardrobe malfunction, fixed it, and went straight back to posing for the cameras.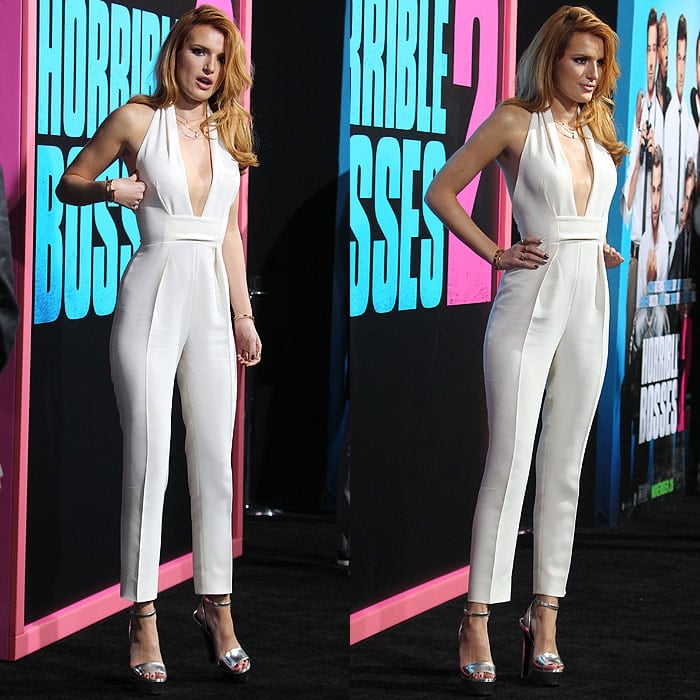 Bella Thorne fixing up her wardrobe malfunction and getting back to posing
Matching Bella's mixed-metal jewelry and nails are these silver Gucci "Leila" platform sandals that you can buy at Nordstrom: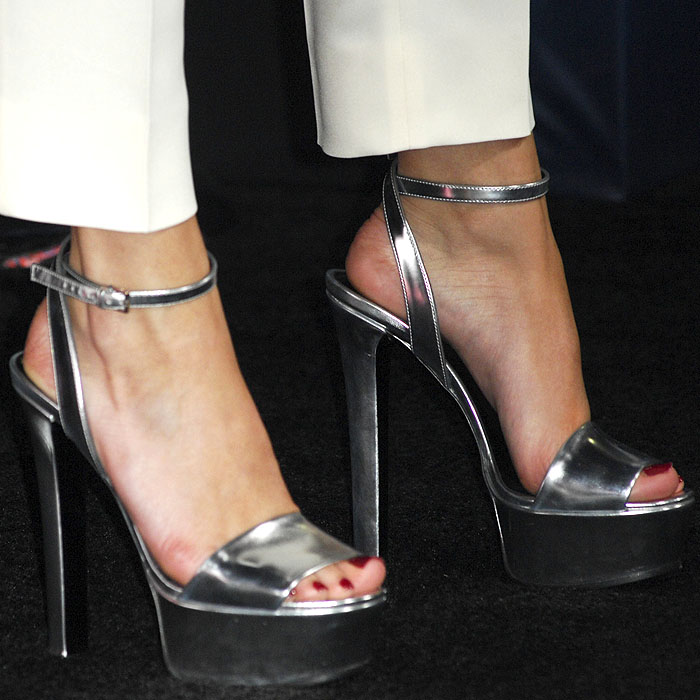 Bella Thorne's pedicured toes in peep-toe shoes
Bella Thorne shows off sexy feet in Gucci "Leila" platform sandals
The Leila also comes in a suede jeweled-heel version and studded leather variants.
Gucci "Leila" Platform Sandals, $675 at Nordstrom
Stand tall in this lofty leather sandal from Gucci. The bold platform style strikes a pose with a silver metallic finish and a flattering, ankle-wrap strap.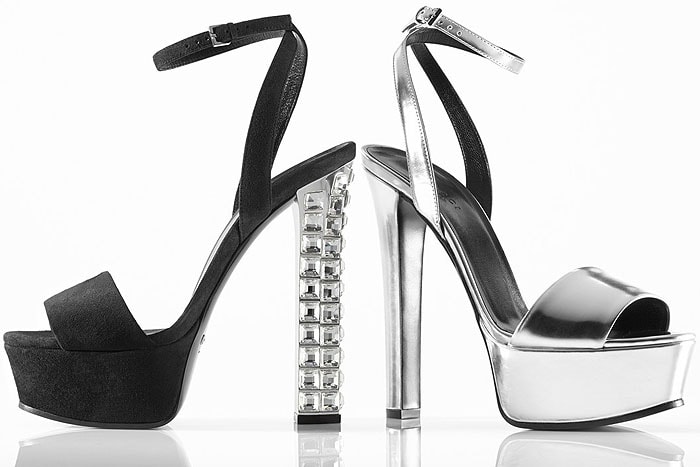 Credit: Dave Bedrosian / Nicky Nelson / Apega / Future Image / FayesVision / WENN