Beyonce appeared in the April issue of Shape magazine wearing a pair of "Anouk" pumps from Jimmy Choo in orange. We recently featured Kim Kardashian wearing this style in dark pewter metallic. Beyonce also wore a pair of ankle-cuff "Ursula" sandals from Gucci for this shoot, and it's really hard to decide which style is better!
The American singer and songwriter is an ideal candidate to model for a magazine based on fitness and nutrition since she has bounced back after the birth of Blue Ivy and almost looks better than before! Below are Beyonce's shots from the April issue of Shape as well as details of her fierce heels!
1. Jimmy Choo Pumps
Beyonce in the April issue of Shape
It's hard to believe that the Queen B had a baby not too long ago. She looks so fit and fabulous here! We were lucky enough to find her heels at Net-A-Porter in the same orange shade that the diva wore for this shoot.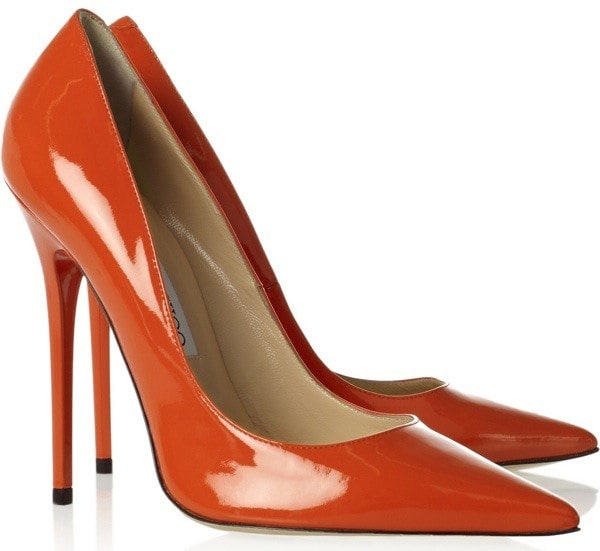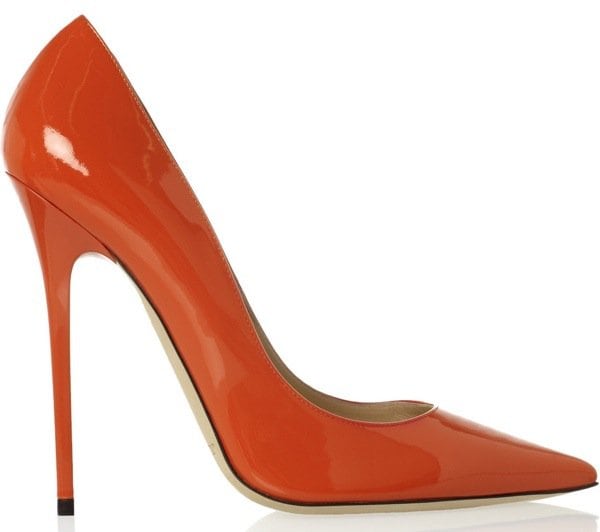 Jimmy Choo 'Anouk' Pumps, $575
2. Gucci Sandals
This look definitely shows off Beyonce's great post-baby body more than the previous one. Her heels are sexier in this shot as well. I can't think of a better style to go with high-waist swimsuit-like bottoms and a sporty long-sleeve top. Beyonce's mane of curly locks topped off this fierce look perfectly. We found her "Ursula" sandals at Gucci in three color options at Nordstrom.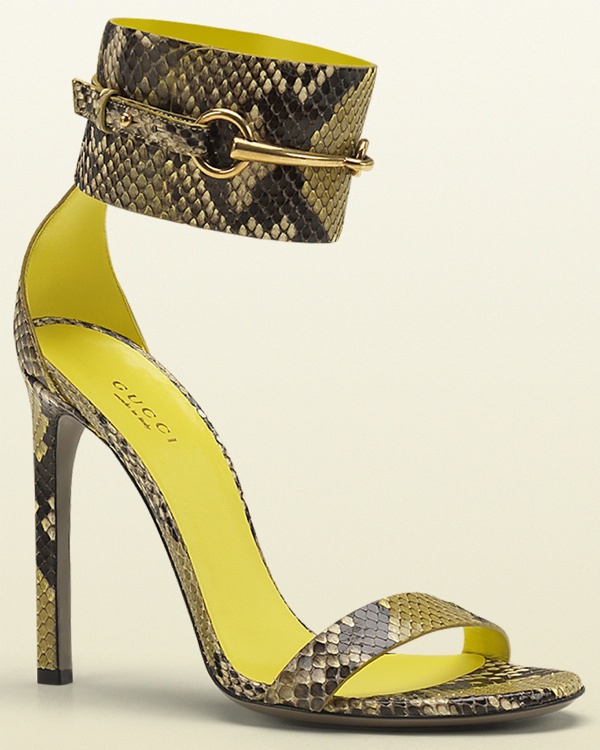 Gucci "Ursula" in Yellow, $950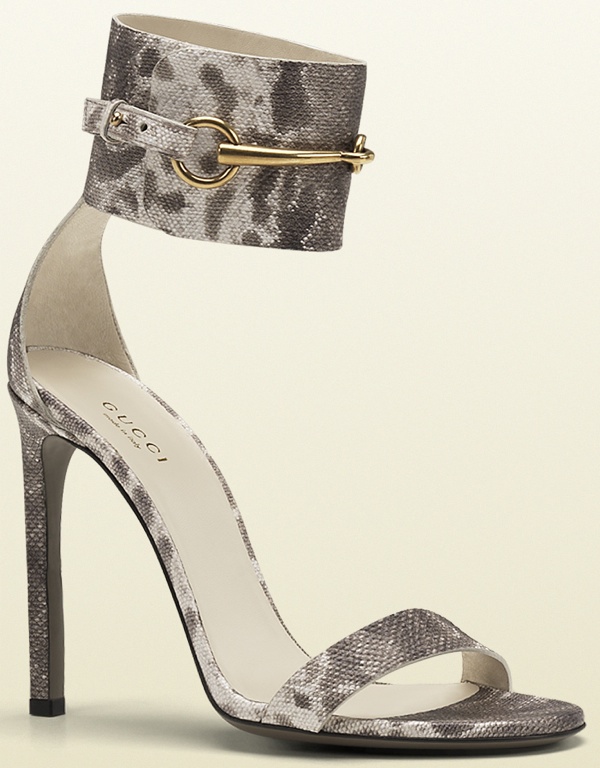 Gucci "Ursula" in Gray, $685
Gucci "Ursula" in Black, $660
What do you think of her recent shoe selections for Shape magazine?
Credit: Shape Magazine