Not to be left behind by the bootification trend in pop music, Jennifer Lopez and Iggy Azalea have released the teaser to their own butt-glorifying music video imaginatively titled "Booty."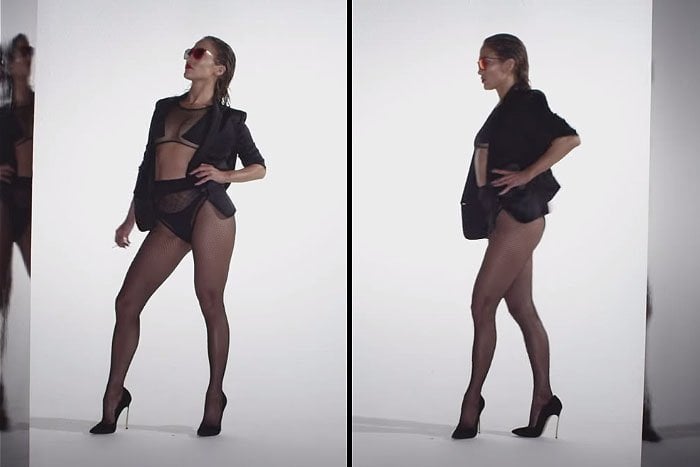 Jennifer Lopez struts her stuff at the beginning of the "Booty" teaser music video
As the OG among Hollywood's big booty queens, Jennifer starts off the teaser vid dressed in a two-piece mesh swimsuit.
A black blazer, slicked-back hair, and fishnet stockings polish her sexy look. Wayfarers, red lipstick, and pointed nails provide shocks of red, while a pair of black Casadei pumps with signature blade heels make for a fierce finishing touch.
Casadei Black Suede Blade-Heel Pumps, $658.50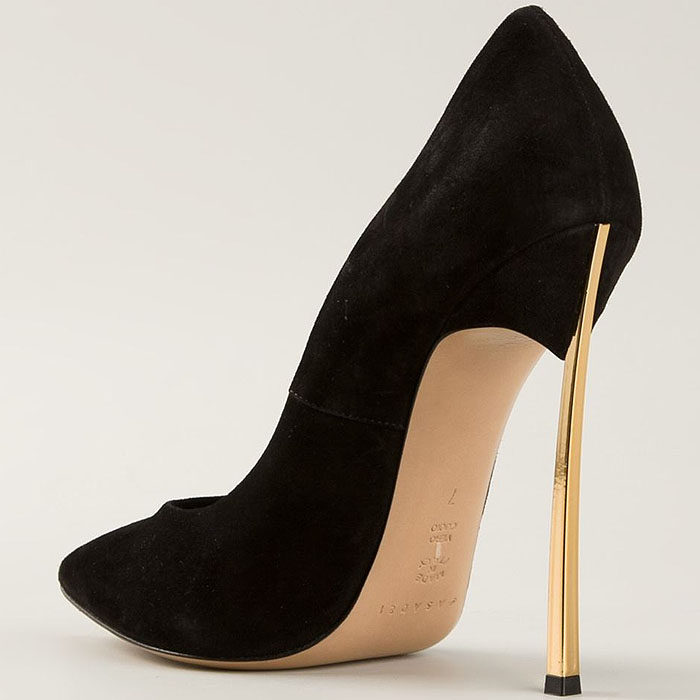 Jenny from the block already gives the cameras plenty of full views of her famous derriere just seconds into the video.
She continues on in a gold-tone halter swimsuit and d'Orsay heels, which we can't quite identify but appear to be similar to the Jimmy Choo "Willis" heels from the label's Pre-Fall 2014 collection.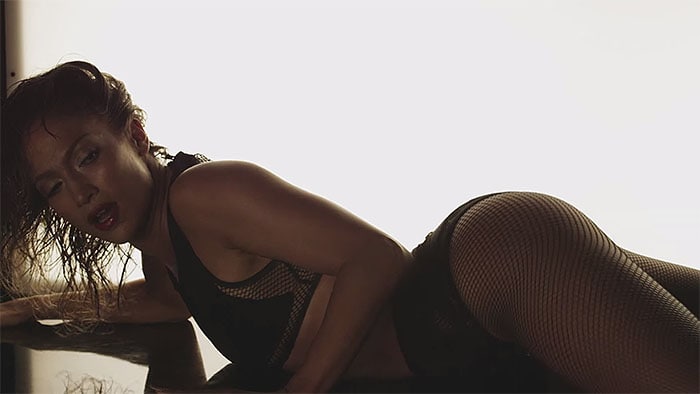 Jennifer Lopez writhing around on the floor in a mesh bikini, fishnet stockings, and Casadei blade-heel pumps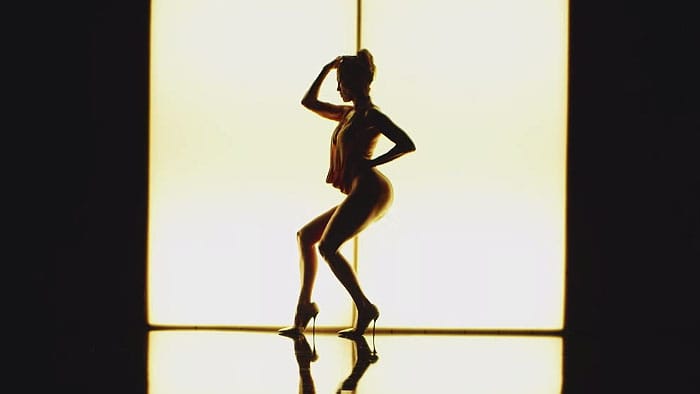 Jennifer Lopez strikes a pose in a cowl halter swimsuit and d'Orsay heels
Jimmy Choo Willis Elaphe Pumps, €750
Iggy Azalea finally makes her cameo halfway into the teaser vid. We don't see any shots of her shoes, but she is wearing the black-and-white swimsuit from the "Booty" single promo picture.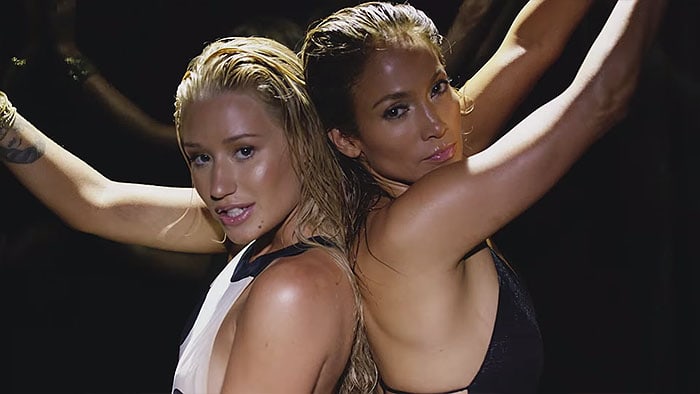 Iggy Azalea wears a black-and-white swimsuit
JLo is also wearing the black strappy-back swimsuit from the pic, so we assume that she and Iggy must be wearing the same pairs of black-and-white heels.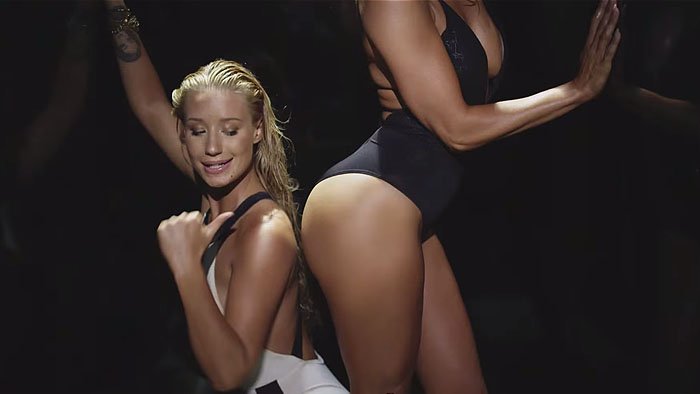 Iggy pointing at Jennifer Lopez's butt, in case you missed it
Jennifer ends the vid with lots of leg and attitude. We can't stress enough how perfect the blade heels are for this shot: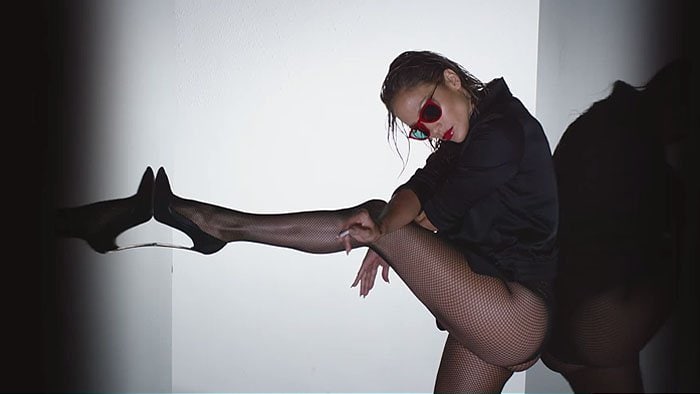 Jennifer Lopez flicking a cigarette at the end of the "Booty" teaser music video
View the fant-ass-tic 33-second-long "Booty" teaser below, and watch out for the release of the full-length music video.
Credit: Iggy Azalea's Instagram