Eva Longoria is not only a great actress but also a fashion icon whose unpredictable wardrobe choices never fail to surprise us. She can be sassy, sophisticated, and very feminine, but she can also be very sporty and edgy.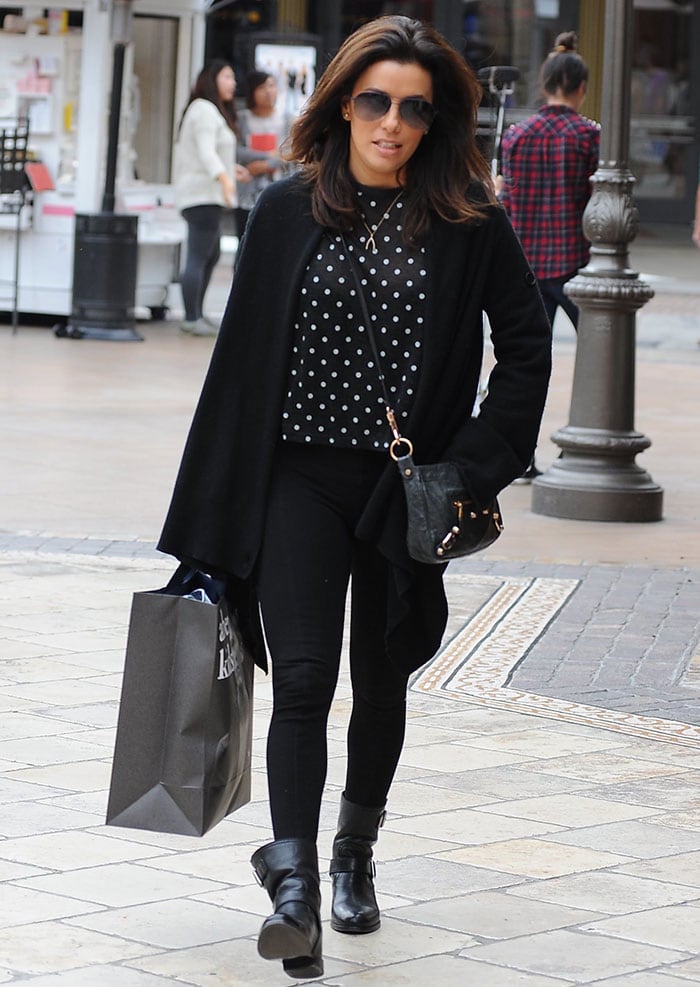 Eva Longoria shows how to wear black leggings with matching biker boots
On Thursday, the 39-year-old actress channeled her inner rock chick, wearing a long-sleeved polka-dot top with black leggings, a black coat, and a pair of biker boots while out shopping at The Grove in Los Angeles.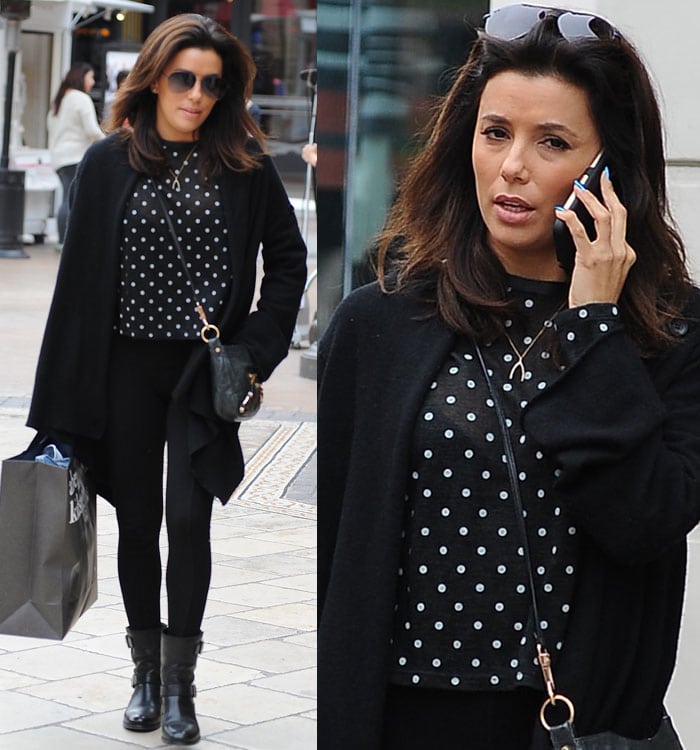 Eva Longoria wearing a polka-dot top and biker boots while shopping at The Grove in Los Angeles on January 29, 2015
She looked tired, but at least she managed to dress up stylishly for the shopping trip.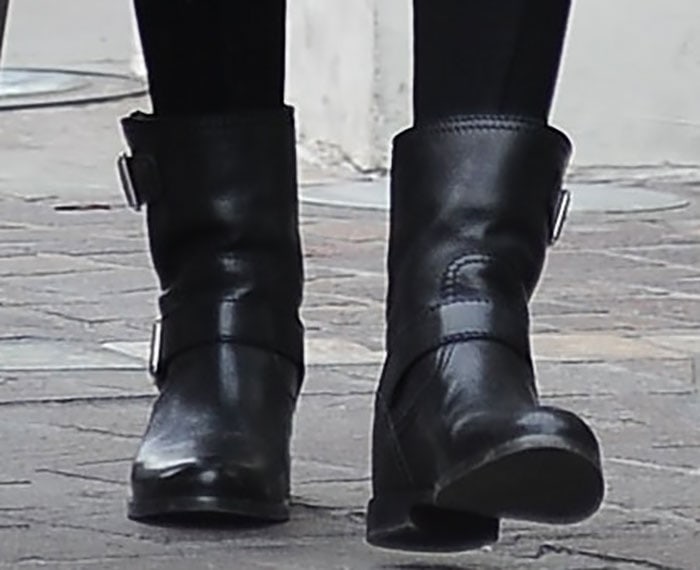 Eva Longoria's favorite motorcycle boots
Boots are a staple in most people's closets, especially this season. Moto boots, in particular, are great go-to shoes and are the perfect pair to finish off a rocker look. Check out the following Jimmy Choo biker boots, which look similar to Eva's.
Jimmy Choo Youth Short Biker Boots, $995 at Nordstrom
Two gleaming buckles detail a stacked-heel boot inspired by classic motorcycle style.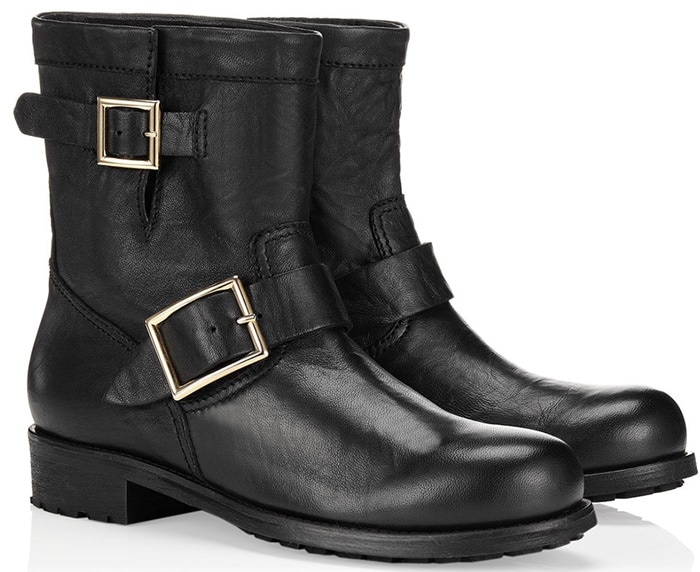 Credit: WENN