It looks like there's nothing that can keep Blac Chyna from a social engagement.
The model and entrepreneur was reportedly rear-ended by a suspected drunk driver at 2:30 a.m., the same calendar day as the Maxim Hot 100 party. The on-again-off-again partner of Rob Kardashian was checked by paramedics for 45 minutes before she was given clearance.
Less than 24 hours later, Chyna emerged on the party's red carpet like nothing had happened.
Blac Chyna at the 2017 Maxim Hot 100 party in Hollywood on June 24, 2017.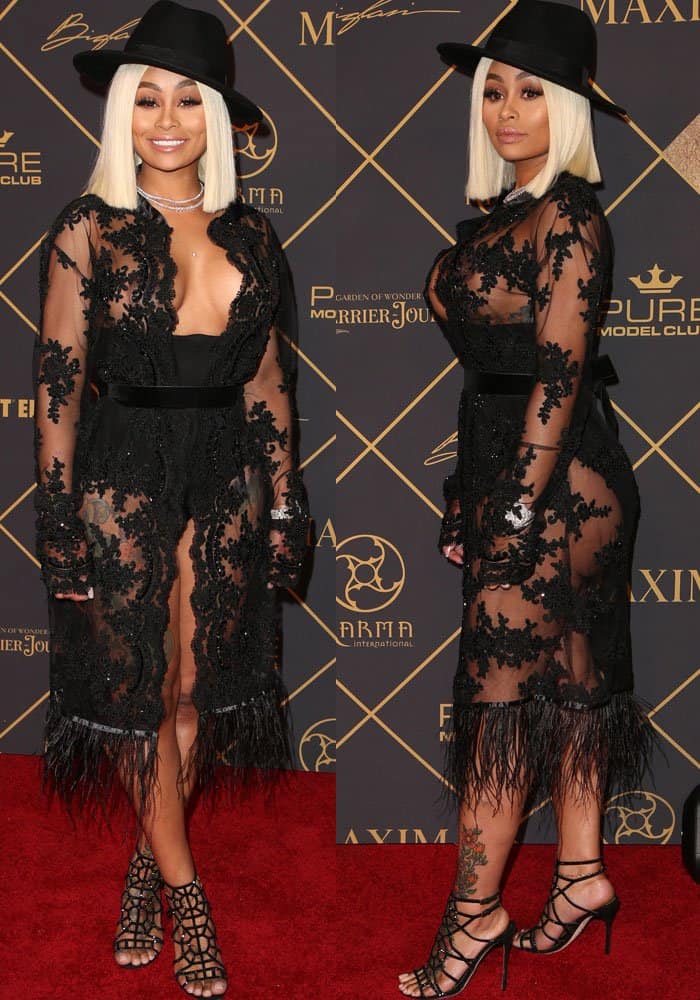 Chyna bares everything in a Dare To Be Vintage dress by Shane Justin.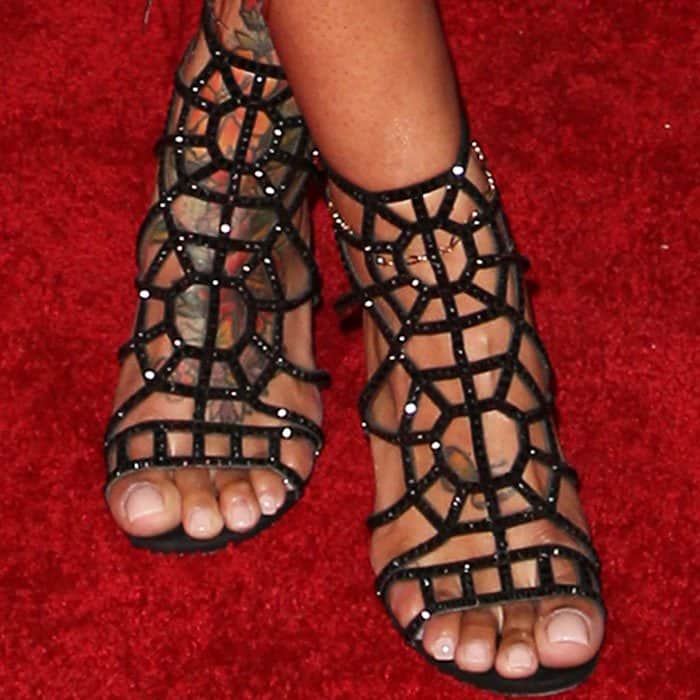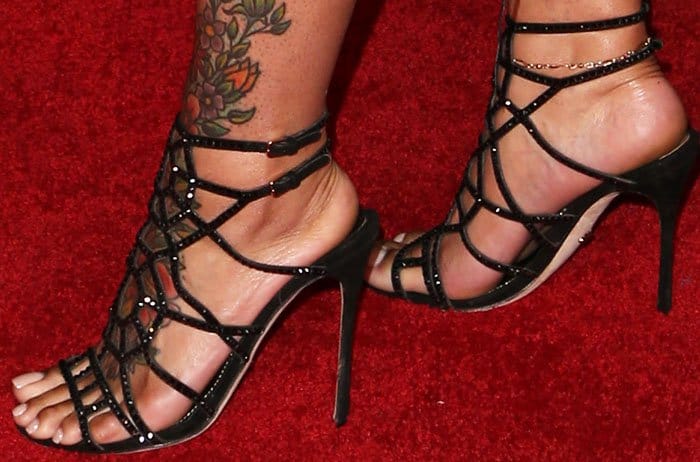 The mom-of-two adds sparkle to her look with a pair of embellished Sergio Rossi "Puzzle" sandals.
It seems as though the 29-year-old was unfazed by the accident as she joined the Maxim Hot 100 crowd looking oh-so-polished in a lace creation by Dare To Be Vintage.
Chyna's bluntly chopped blonde tresses were in perfect condition and topped with a black hat.
The mom-of-two finished her look with glittering diamond jewelry and showed off her foot tattoos in a pair of Sergio Rossi "Puzzle" sandals.
Blac Chyna blows a kiss to the cameras less than 24 hours after her accident.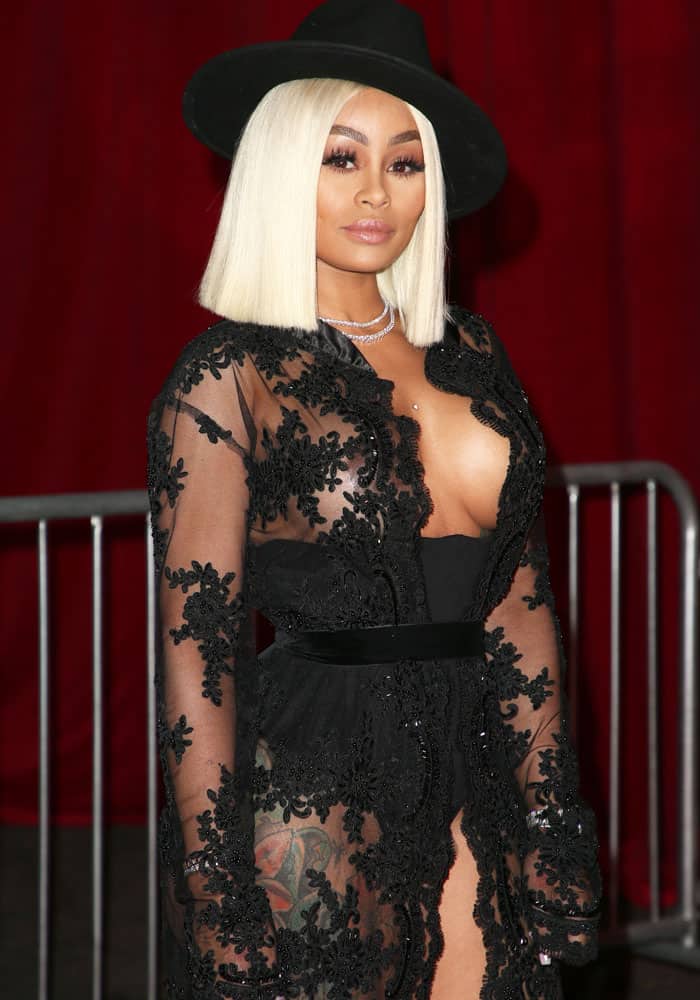 Not a strand of hair out of place: Chyna looks polished for the Maxim Hot 100 party.
At the Maxim party, Chyna refused to give interviews but graciously posed for the cameras instead.
Chyna also made sure to take pictures with her fans outside of the event, even thanking the paparazzi who wished her well. Partner Rob Kardashian was nowhere to be seen.
Blac Chyna carried on as if nothing happened, posting no trace of her car accident on Instagram.
Grab Blac Chyna's Sergio Rossi "Puzzle" sandals from Shopbop, Barneys Warehouse, Saks Fifth Avenue and Amazon.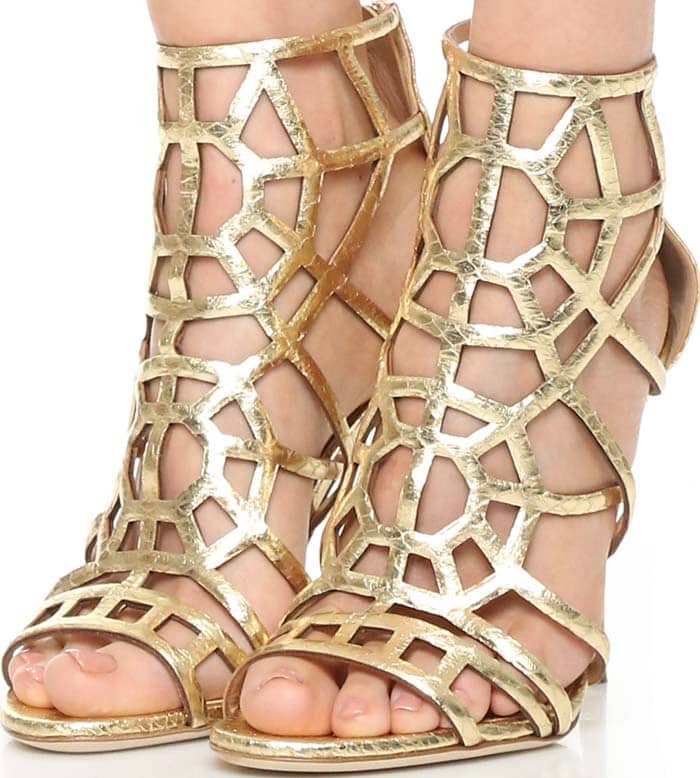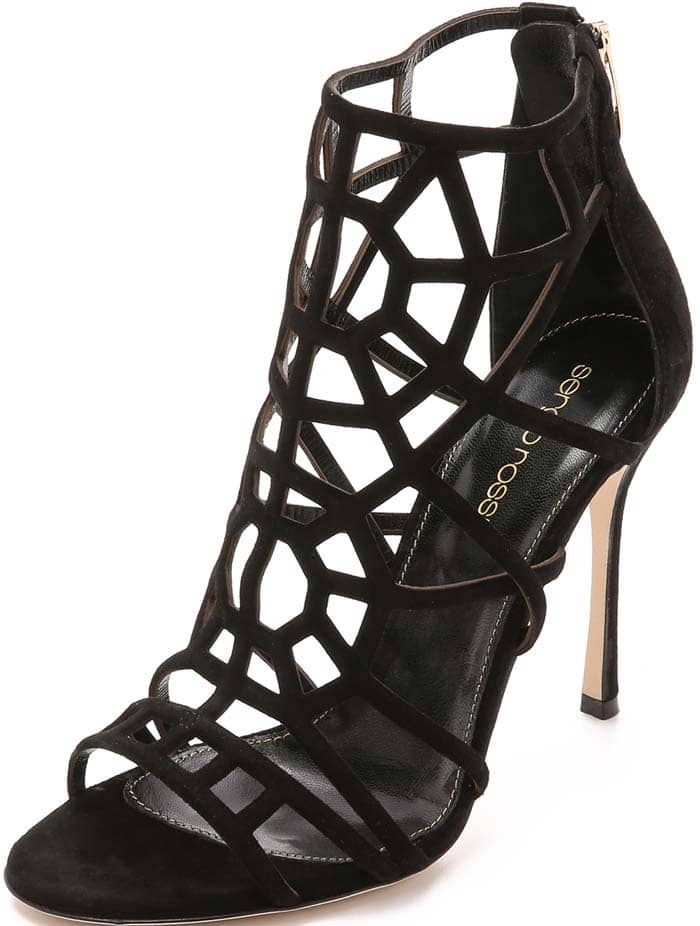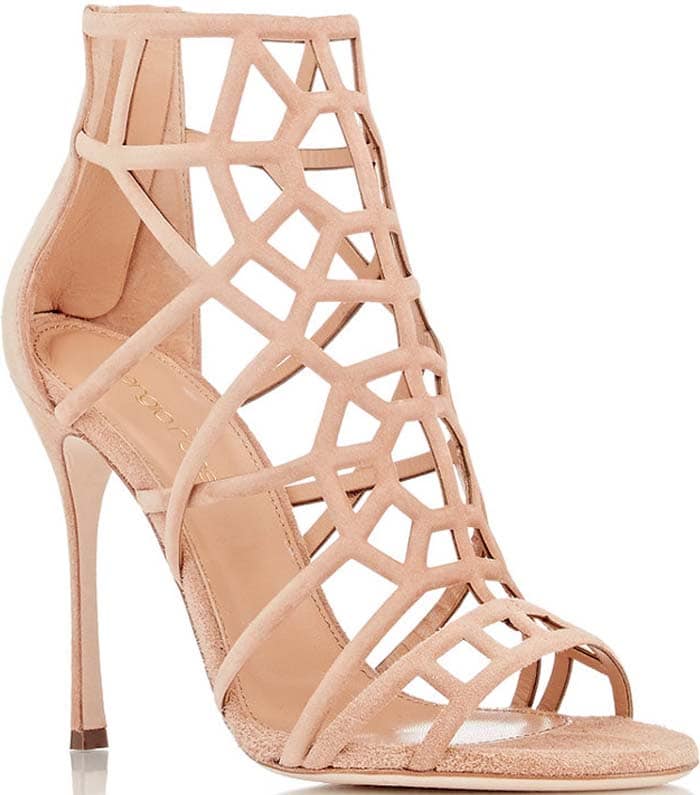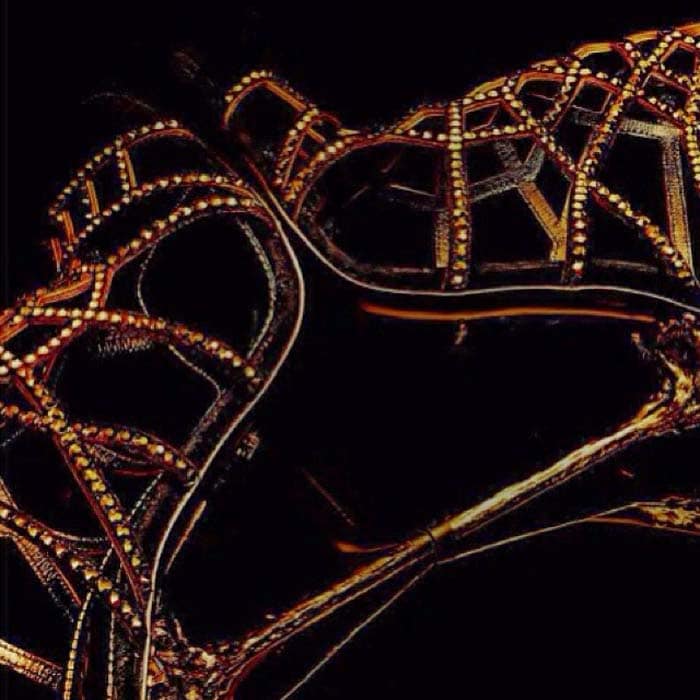 Sergio Rossi "Puzzle" sandals, $346.99 – $665
Credit: Blac Chyna's Instagram / FayesVision / WENN