After reports came out that Blac Chyna was having financial troubles, the reality television star is finally showing some business initiative. Unlike Kim Kardashian and Kylie Jenner, however, Chyna's venture has nothing to do with beauty.
Chyna unveiled her latest cash cow: A new line of mini Blac Chyna dolls. Pretty creepy, if you ask us.
The mother-of-two collaborated with MY3DNA to launch her dolls — which are an exact replica of the reality star wearing one of her trademark looks — at the MVA Studios in Los Angeles.
Blac Chyna at the launch of her figurine dolls in collaboration with MY3DNA held at the MVA Studios in Los Angeles, California on August 17, 2017.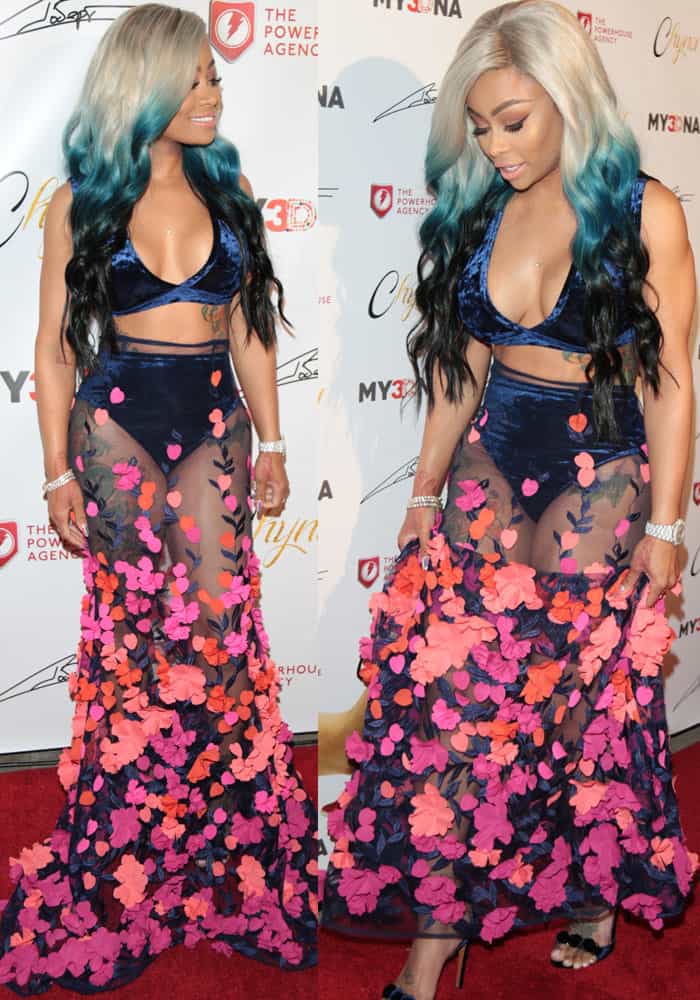 Chyna stepped out in a velvet and cutout creation by her staple Dare To Be Vintage.
Chyna paired her outfit with a velvet version of the Alaïa "Bomb" sandals.
Chyna sought the help of her staple designer Shane Justin of Dare To Be Vintage for her launch outfit. The talented designer created a sheer two-piece outfit for Chyna, which included velvet undergarments and fabric floral cutouts.
What we loved about Chyna's look was her amazing mermaid hair. The social media celebrity showed up with blonde-and-blue gradient locks thanks to Kendrasboutique Hair.
Chyna turned to her staple Alaïa "Bomb" sandals to complete her look. This time, the former fiancé of Rob Kardashian chose a blue velvet version.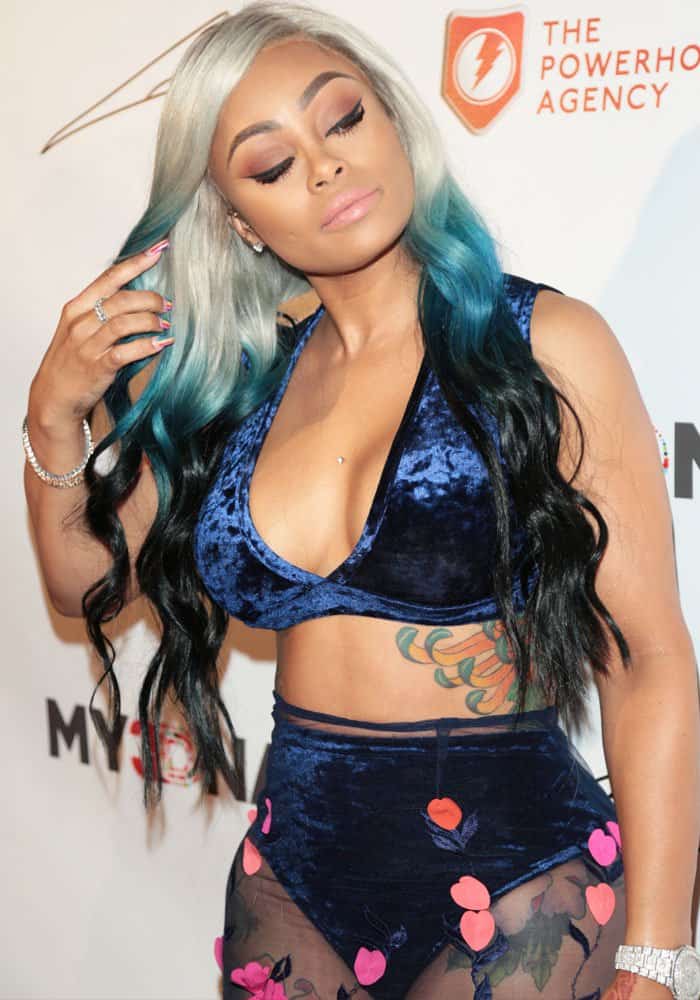 Chyna showed off her mermaid locks by Kendraboutique Hair.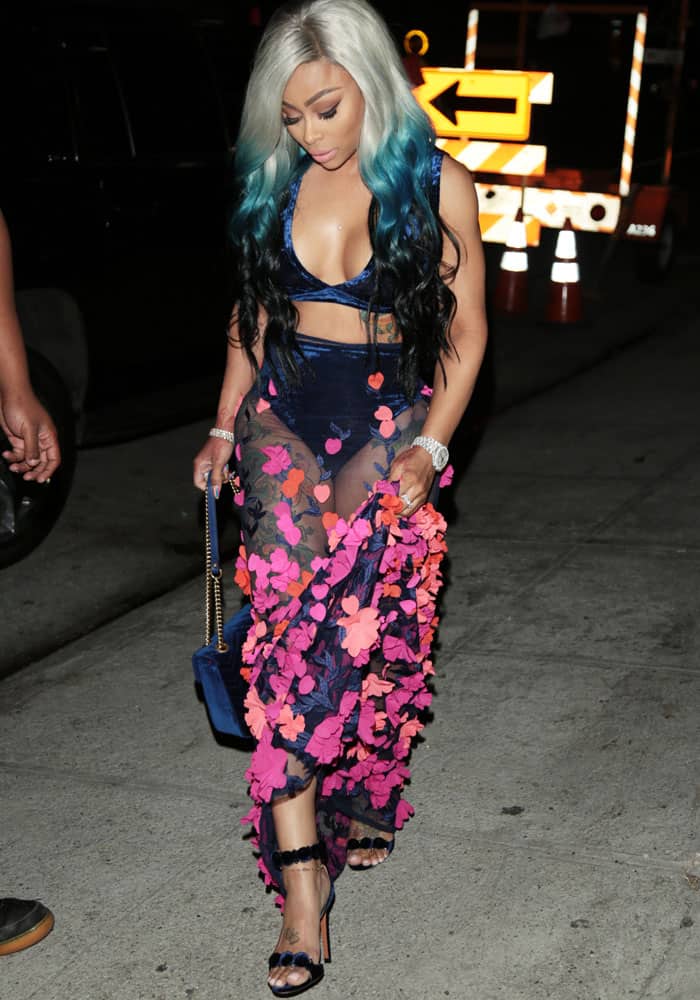 Chyna pictured arriving at her launch event.
Chyna's mini doll collection comes in two versions: the "Rosebud" and "Cosmo." The "Rosebud" figurine features Chyna sporting short blonde locks and a nude playsuit. The "Cosmo," on the other hand, shows off a Chyna styled with fiery red locks and a latex bodycon dress.
The dolls cost $89.99 – $299.99 each and are available in four sizes: six inches, eight inches, 10 inches and 12 inches.
According to the website, four other mini Chyna dolls will be released in addition to the two.
Chyna poses beside her "Rosebud" dolls.
Shop Alaïa sandals similar to Blac Chyna's at Net-A-Porter.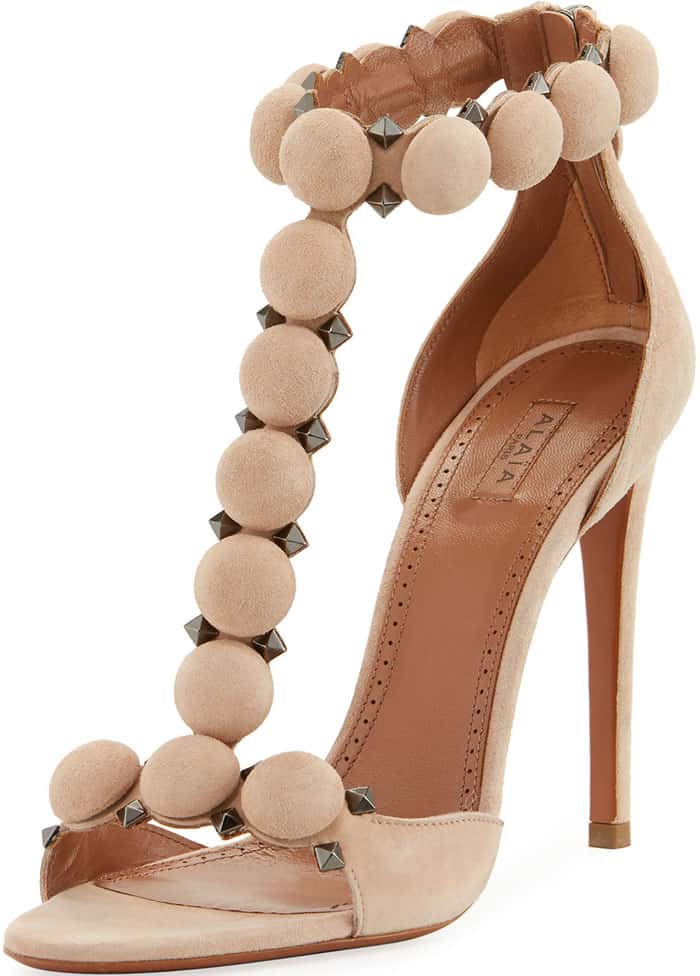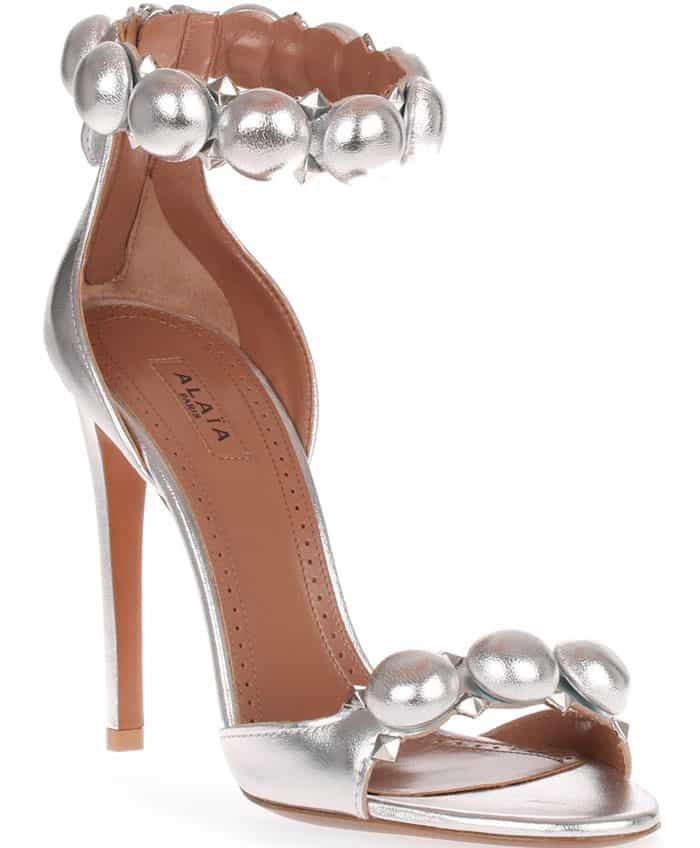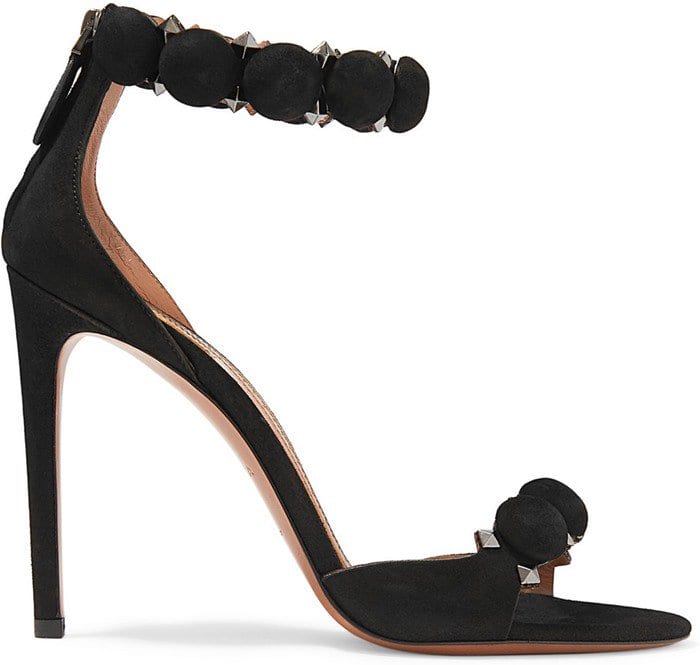 Alaïa studded suede sandals, $910 – $1,430 at Net-A-Porter
Credit: Blac Chyna's Instagram / Guillermo Proano / WENN