Talk about a stylish way to start your day. While most of us can't manage to get ourselves together until we've had our morning coffee, Pink — aka Alecia Moore — did the exact opposite as she stepped out in London the other day.
Pink at the Absolute Radio Studios in London on August 16, 2017.
Pink was all-smiles as she emerged in London wearing a bow front jacket.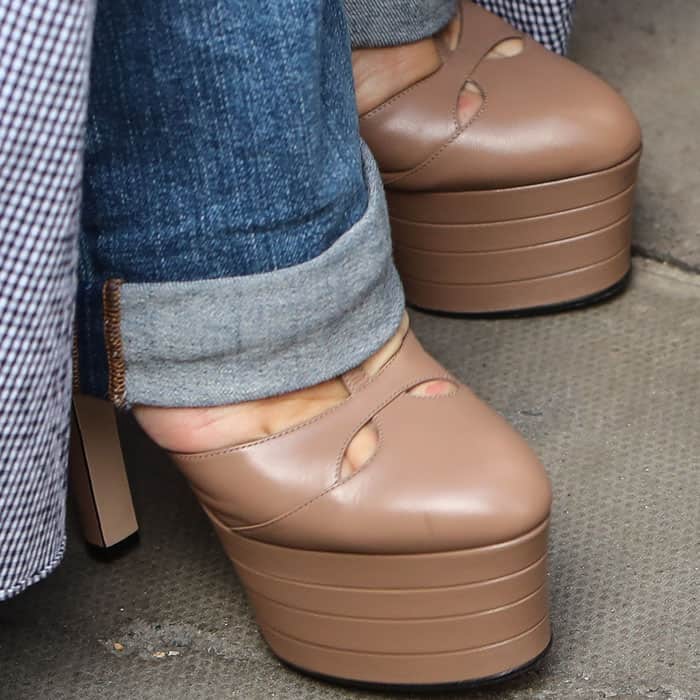 The singer towered in a pair of Gucci "Angel" Mary Jane pumps.
The singer has won over countless fans with her non-conforming style and in-your-face music since she broke out onto the scenes in the 2000s.
This look was no exception. The mom-of-two stepped out in a pair of cuffed denim mom pants and a gray top, unapologetically layering her look with a bow front trench jacket.
Despite her unique taste in clothes, Pink took a liking to the trendy Gucci "Angel" pumps in blush leather.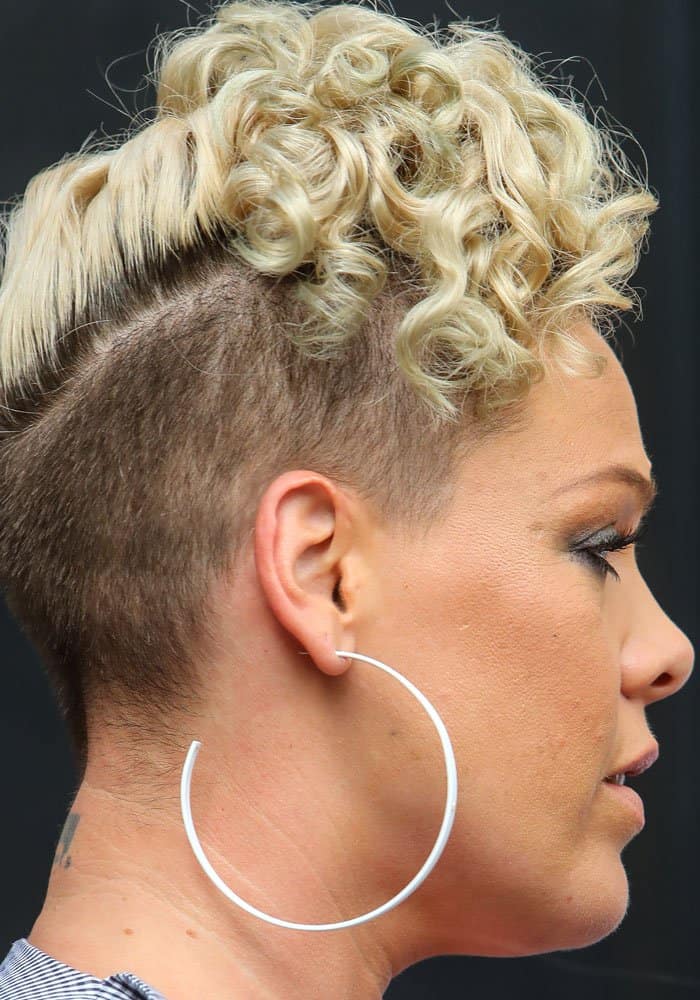 Pink showed off her unique do with a pair of white hoop earrings.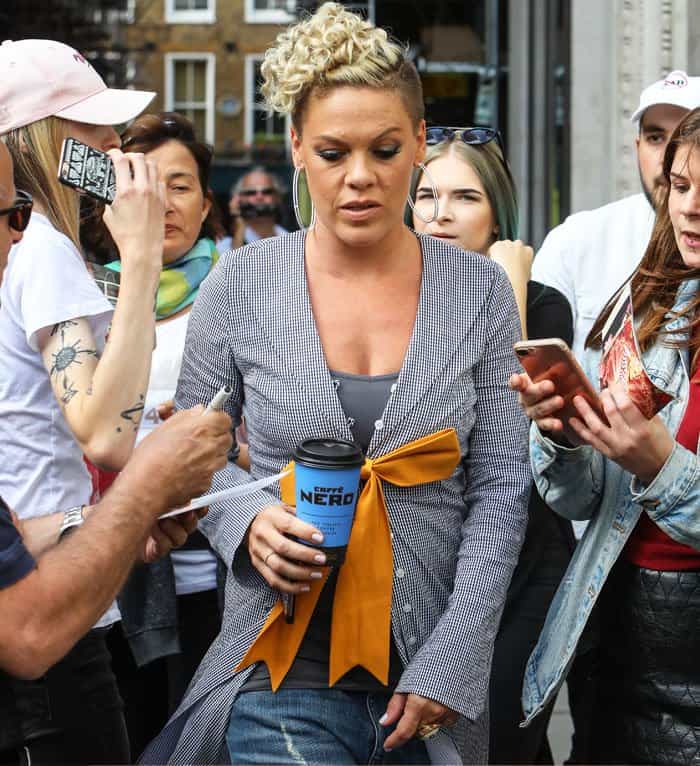 Pink walks through her throng of fans with a cup of coffee in hand.
The singer arrived in London to promote her latest single "What About Us" which she dropped just a week ago.
Her full album "Beautiful Trauma" will come out on October 13 this year.
Pink later uploaded a photo of herself with a small group of fans, captioning the pic, "played my English record co the album tonight, happiness all around. And wine. Lots of wine."
Pink uploads a photo from her listening party with a small group of fans.
You can get the Gucci "Angel" pumps in different versions at Saks Fifth Avenue and Neiman Marcus.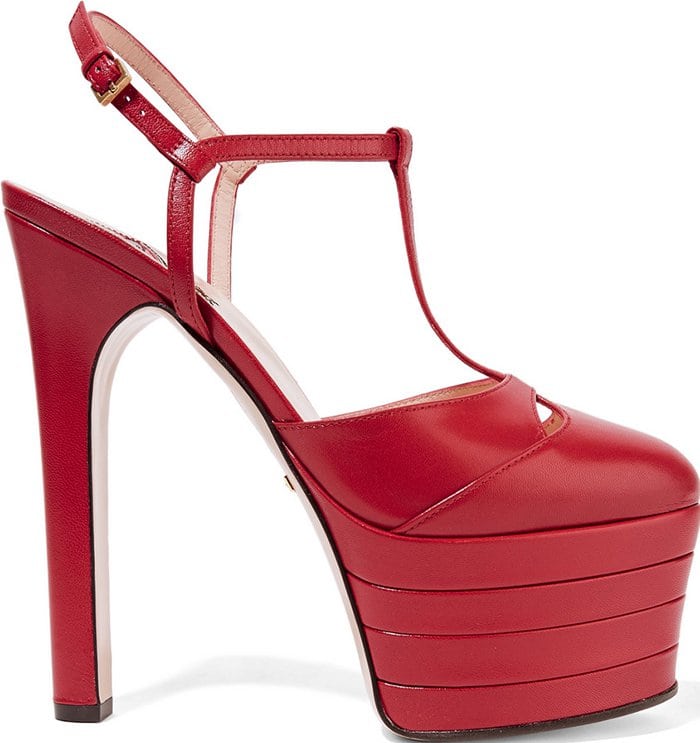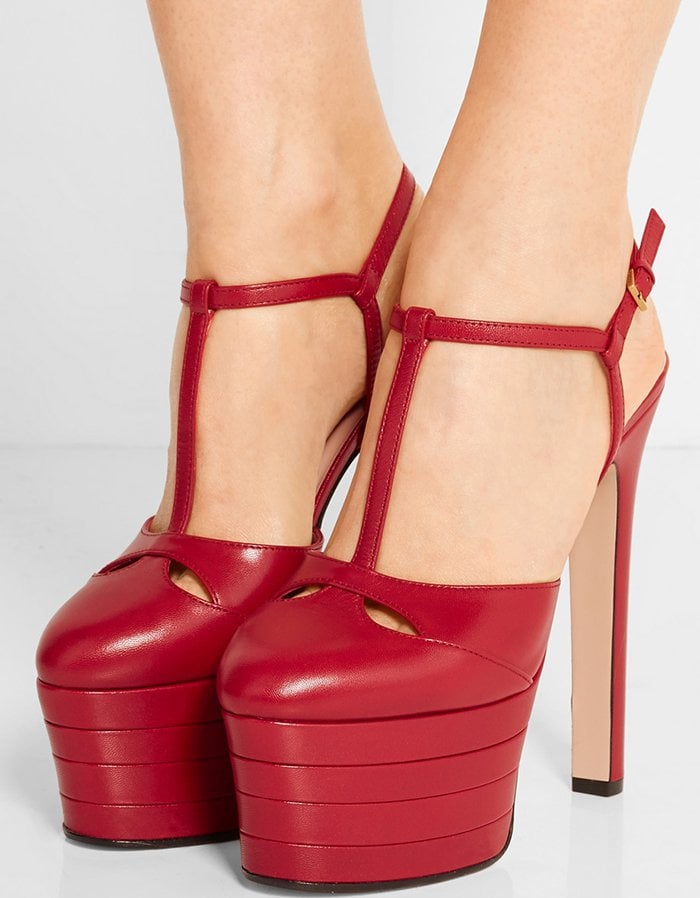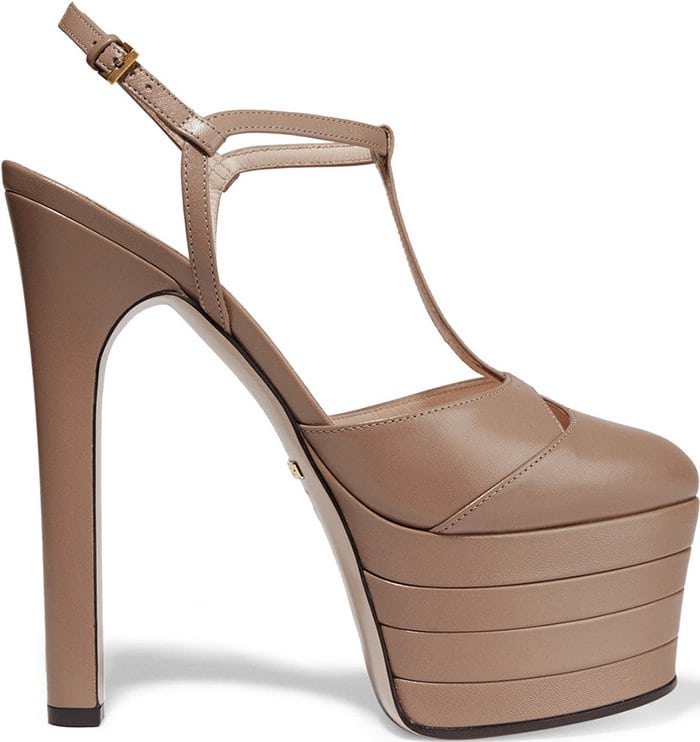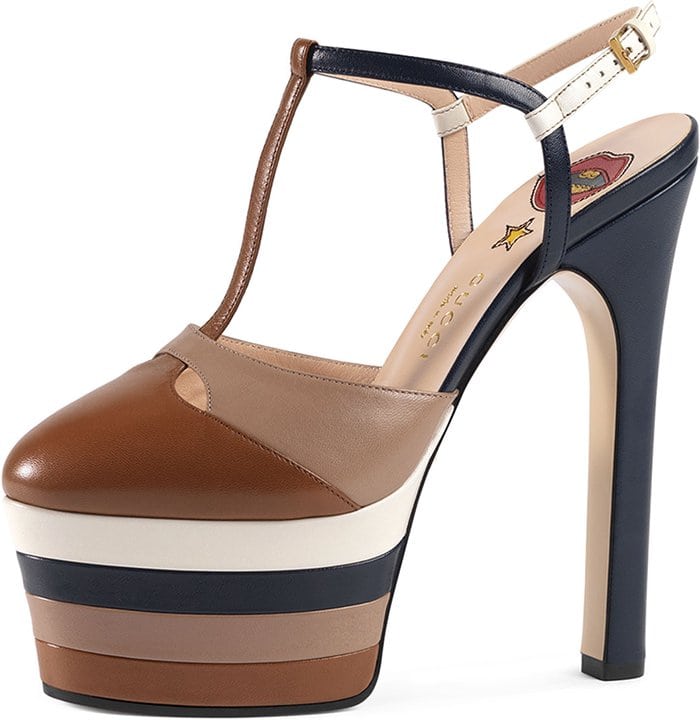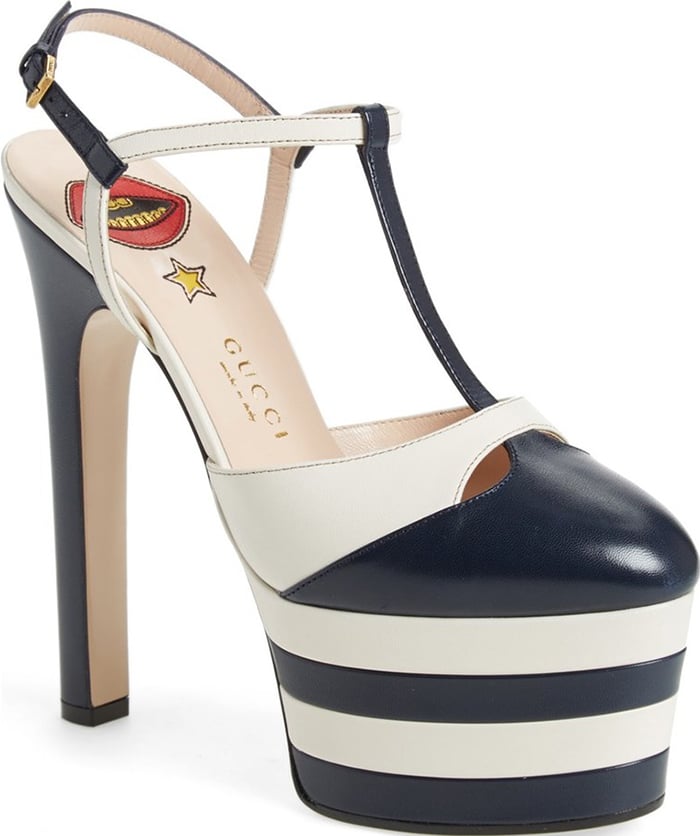 Gucci "Angel" platform pumps, $990-$1,100
Credit: Pink's Instagram / WENN