Tyra Banks has had her fair share of television meltdowns, but she's always looked gorgeous despite her crazy moments.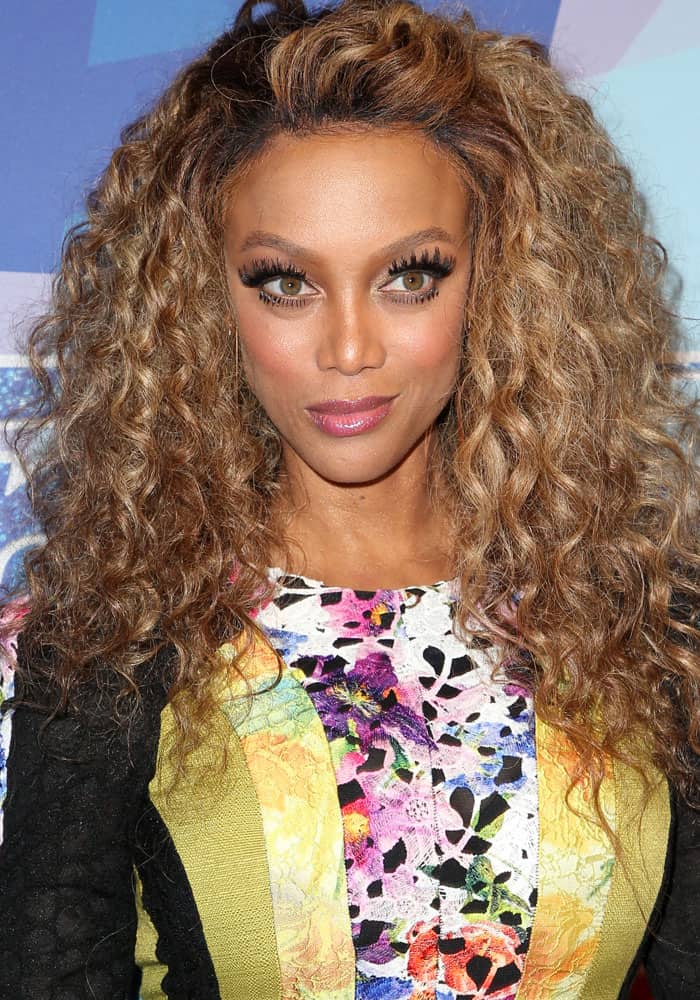 Tyra Banks at the premiere of NBC's "America's Got Talent" Season 12 in Hollywood on August 16, 2017
But this time, the supermodel decided to go the whole mile as she hosted "America's Got Talent" Season 12 both acting — and looking — crazy.
Tyra appeared on the pre-show carpet looking like she just stepped out of a whimsical carnival photoshoot. Perhaps the unique AGT acts are starting to get to her.
Tyra looked like Crazy Barbie in a multi-print pleated dress by Stello
Tyra wore some pretty crazy false eyelashes that totally threw us off. We had to do a double take to make sure it was really her.
Falsies aside, we're not sure how we're feeling about the rest of her outfit. Everything is just so… yellow.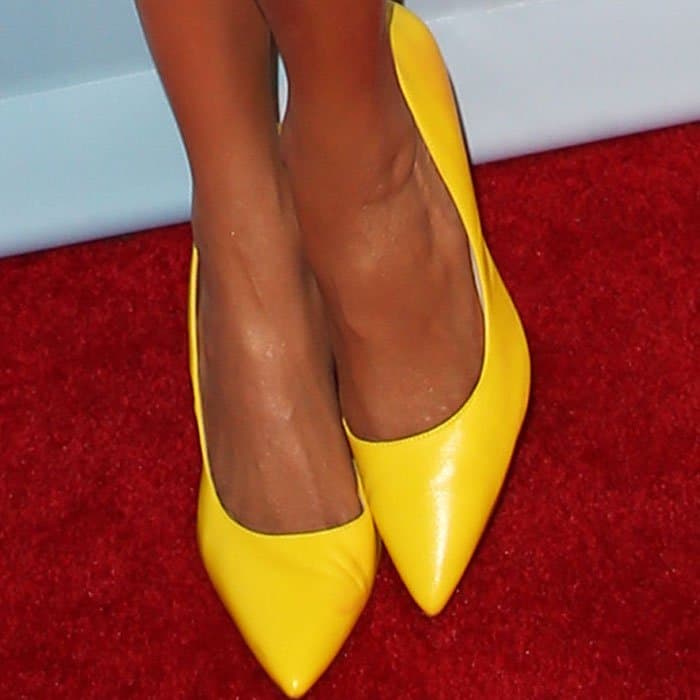 Tyra shows off her feet in yellow d'Orsay pumps
The supermodel wore a multi-print pleated dress by Los Angeles-based fashion house Stello and finished her look with a pair of yellow d'Orsay pumps.
Have you noticed that her shoes are always too big? You can shop d'Orsay pumps similar to Tyra's at Macy's.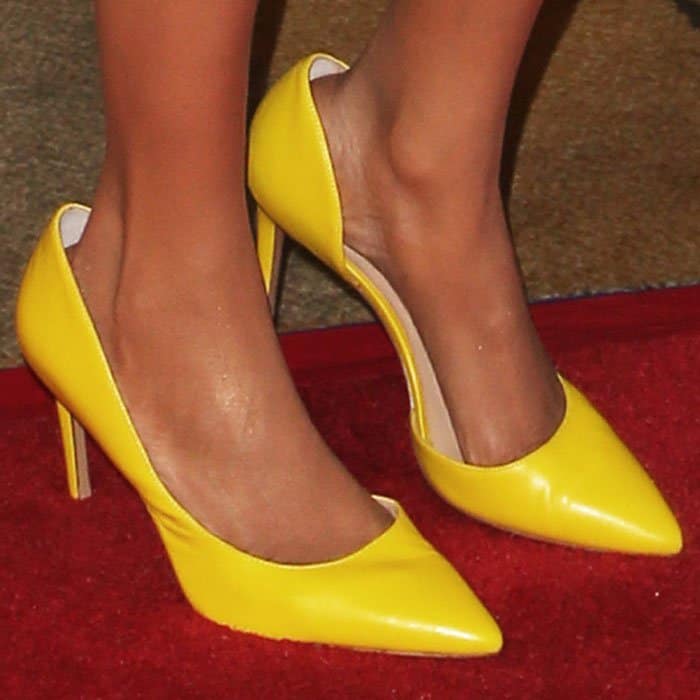 Tyra Banks wearing way too big shoes
Tyra busies herself backstage before the AGT live shows kicked off
Despite Tyra's too-yellow outfit, the supermodel seemed to have a blast with her look. The 43-year-old uploaded a photo of herself backstage with the caption, "Oh she's hosting the #1 show on TV tonight. In front of millions. In yellow heels."
Backstage, Tyra was seen goofing off with the contestants as they prepared to go on live stage.
At this point, it seems that Tyra is still far from her cracking point, so we're hoping her outfit is just a costume. We miss our stylish Tyra.
Tyra posts a photo of her OOTD backstage.
INC International Concepts "Kenjay" d'Orsay pumps, $69.99 – $99.50 at Macy's
Credit: Tyra Banks' Instagram / FayesVision / WENN