It could be just sheer coincidence, or it could be that they share the same stylist, but I really can't help but wonder if it's also an upcoming trend.
I'm talking about celebrities in black lace dresses and bright colored heels. Well, Brooklyn Decker and Nina Dobrev to be more specific.
Last week, both ladies went to two different events on the same night – Brooklyn to Spike TV's 2011 Video Game Awards, and Nina to the "Ripple Effect" water project benefit.
Both wore black lace – Brooklyn in Nah Khanh, and Nina in Monique Lhuillier. Coincidentally, both wore bright colored heels to complete their looks – Brooklyn in bright yellow Choos, and Nina in hot pink Atwoods: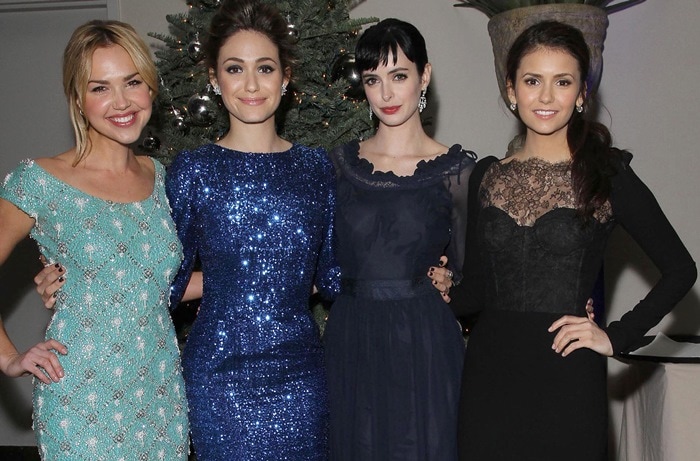 Arielle Kebbel, Emmy Rossum, Krysten Ritter and Nina Dobrev at the Ripple Effect Benefiting The Water Project Charity held at Sunset Luxe Hotel in Los Angeles on December 10, 2011
Nina Dobrev wearing a black lace dress
Nina Dobrev, posing with Kat Graham, in hot pink Brian Atwood pumps
You have to admit, pairing bright pumps with a black lace dress is out of the ordinary, don't you think?
It's a combination that is completely unconventional so you really can't help but wonder if it's a fad that's pushing these ladies to wear it on the red carpet. What do you think? And what can you say about the mix? Would you wear bright pumps with your black lace dress?
Personally, I don't think I can. Yeah, I'm a bit of a bore when it comes to that. But really, I seriously think there's something about black lace that requires it to be paired with shoes in more classic or neutral shades.
I do admit, it is a refreshing way to fashion black lace. If you're up for it, here are some bright colored pumps for you to try with the look:
Jessica Simpson Waleo in Bermuda Pink, $29.47 – $99.99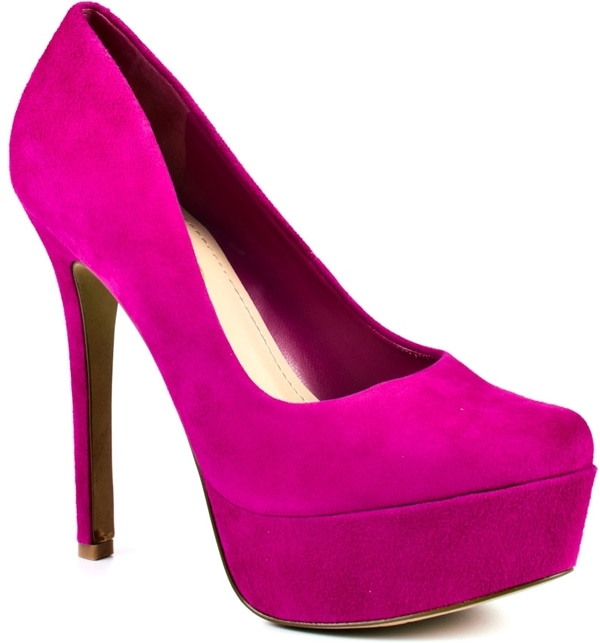 Betsey Johnson Ditan in Yellow, $42.99 – $99.99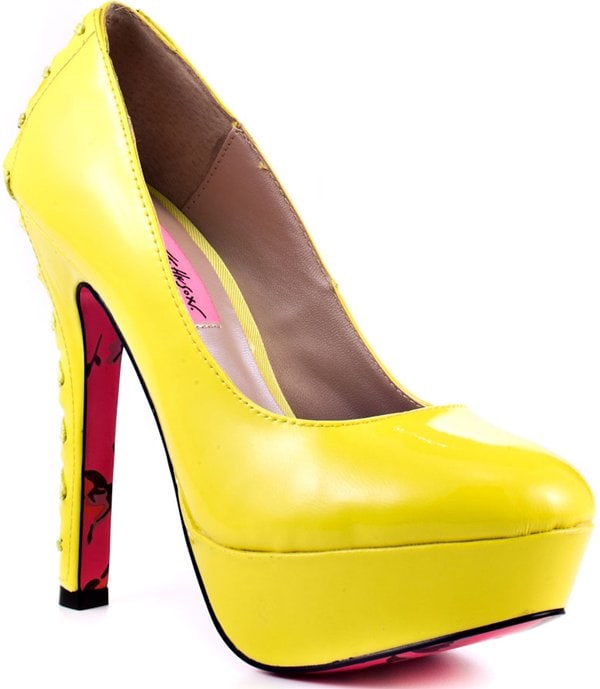 Kelsi Dagger Karmine in Turquoise Suede, $69.99 – $99.99
Credit: Fayes Vision / WENN